Ojo Sarco Falls
<![if !vml]>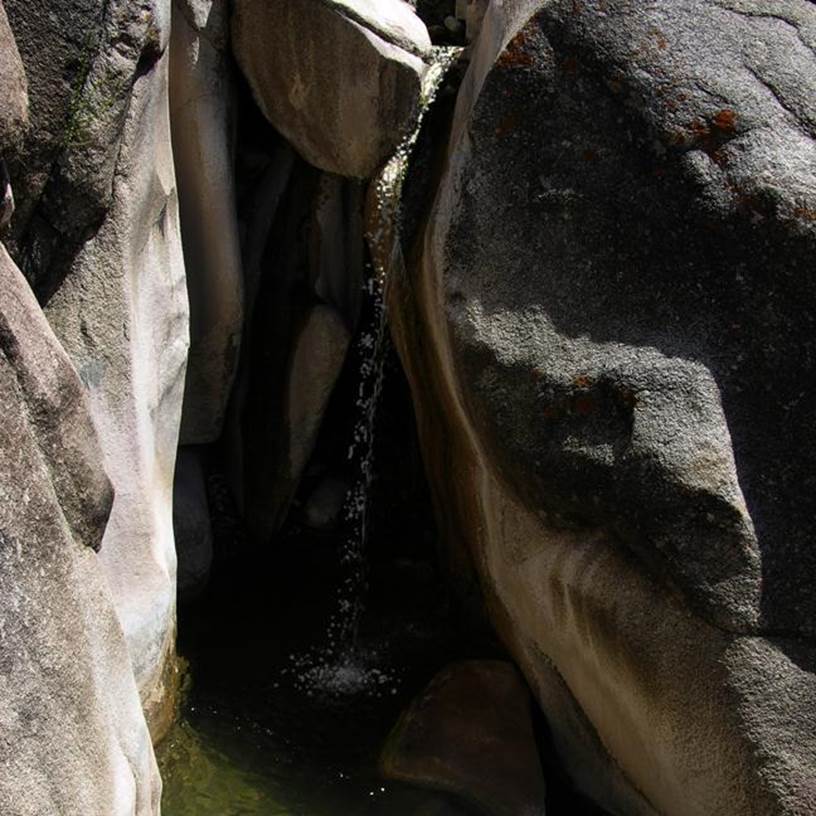 <![endif]>
Ojo Sarco Creek Takes a 20 - foot splashing plunge.
Three and seven tenths of a mile southeast of Dixon state road 580 will begin climbing a steep hill.  Don't climb it. Find a place to park off the road and walk over to the small stream beside you.  Follow this tiny creek up stream to waterfall land.  The lowest falls, pictured above is the highest.  However a dozen or more waterfalls hide within the steep canyon above.  This is as fine of a waterfall lover's hike as there is.  The canyon above will make you think you are in the South Pacific… and unless you are willing to "swim hike" you will have to perform some very risky rock climbing.
A half-mile north of Ojo Sarco Falls is a 1000-foot deep, sheer walled box canyon known as the Embudo Box.  Within this gorge are many nice but hard to get to falls.  An especially nice one is at the Trampas Creek confluence.  This area of Embudo Creek is a much overlooked backcountry lovers paradise that is rich with hungry Brown Trout.
(see also Cañada del Agua Falls, Trampas Falls,
Enhanced USGS 7.5' topo map
<![if !vml]>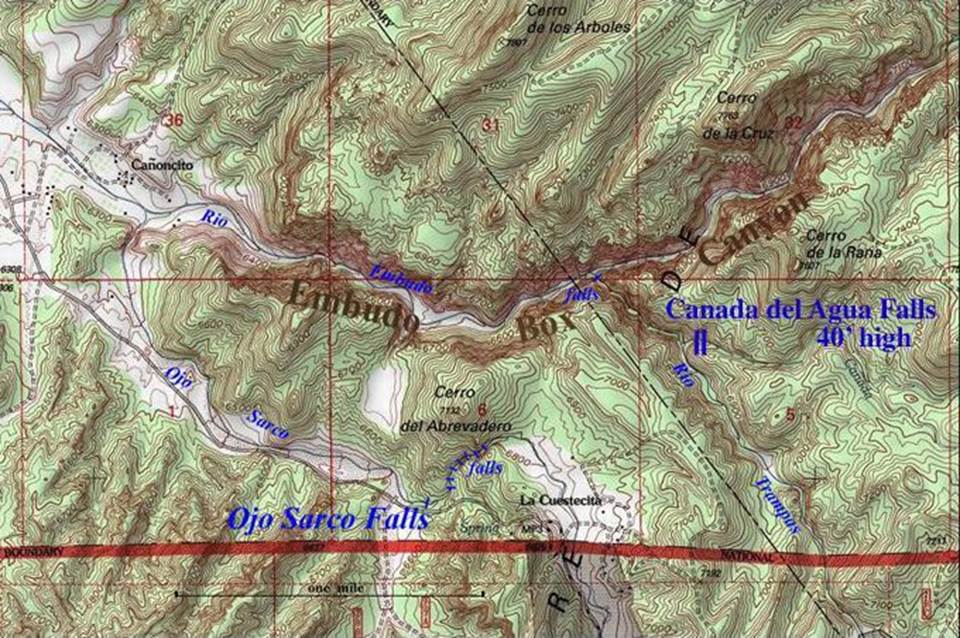 <![endif]>
Send questions and comments to doug.vivian@yahoo.com