Echo Falls, Lichen Falls, Vivian Falls, Box Falls
and Resumidero Falls 
see on youtube: https://www.youtube.com/watch?v=YKeEnlPEGxo
<![if !vml]>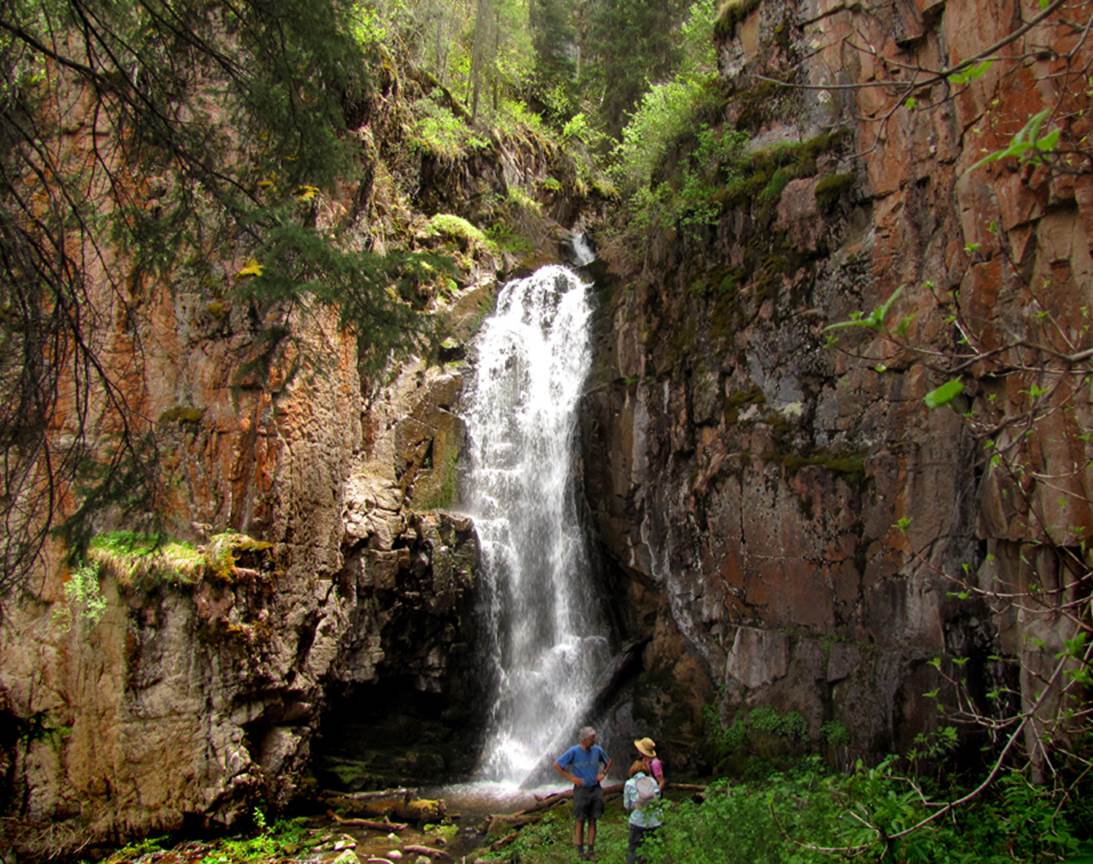 <![endif]>
Some of my friends at 60 foot high Lichen Falls
<![if !vml]>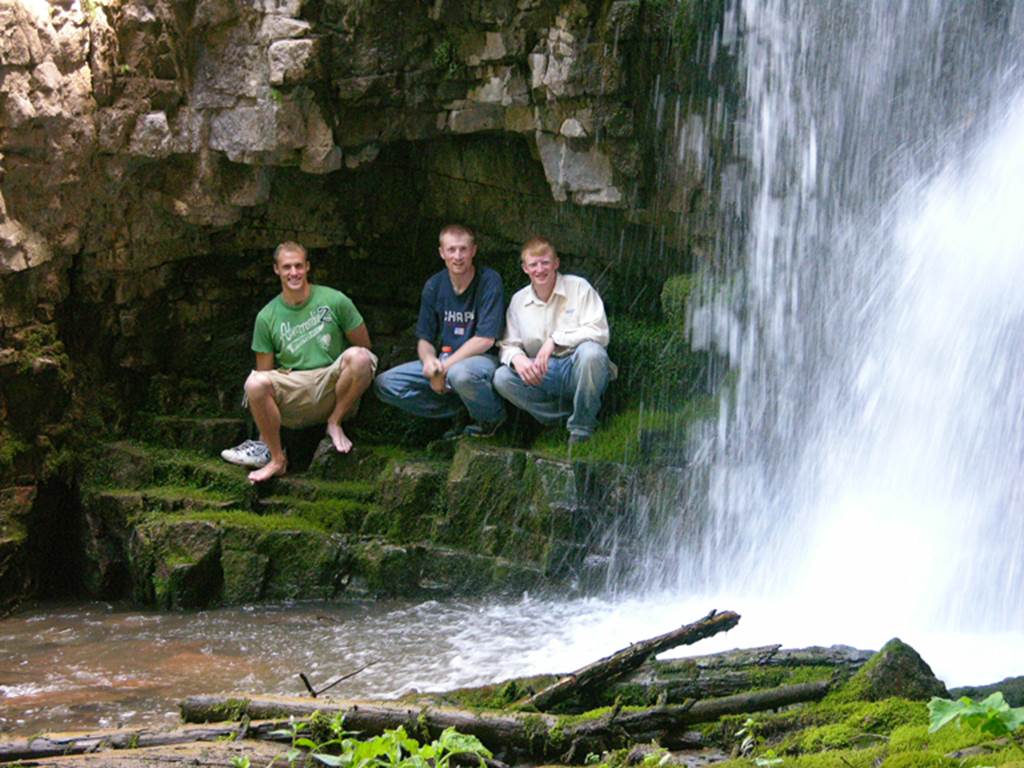 <![endif]>
three ugly bears in a cave at Lichen Falls
<![if !vml]>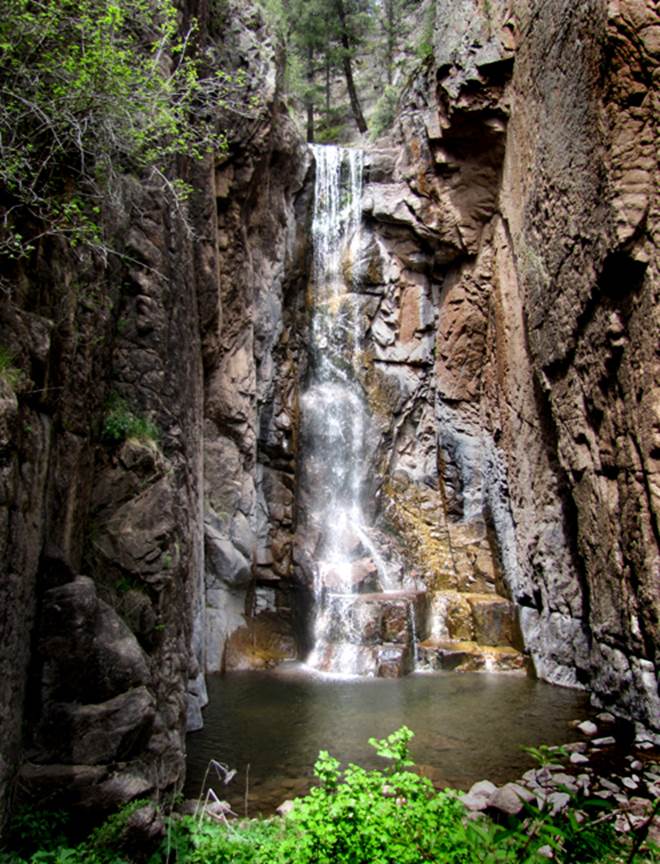 <![endif]>
50' high Echo falls
<![if !vml]>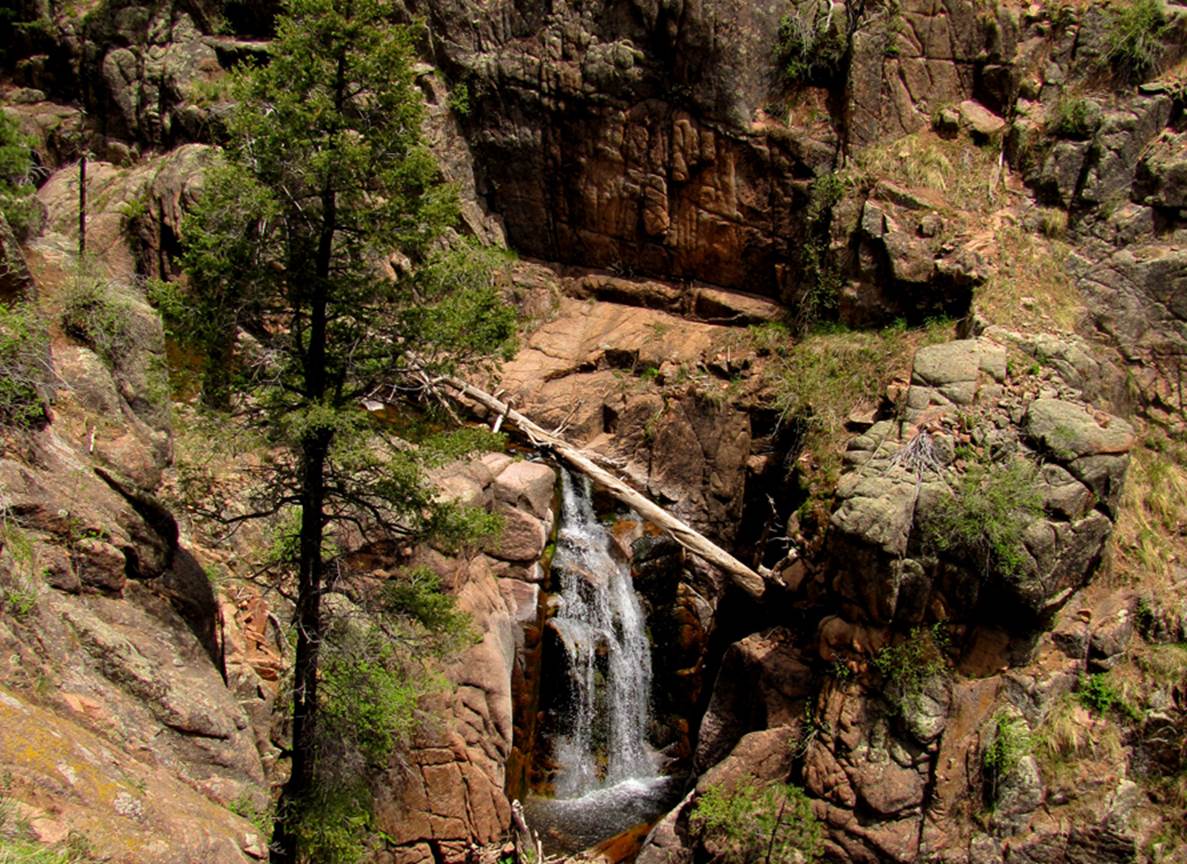 <![endif]>
25' high Box Falls in the Rito Resumidero Box Canyon
<![if !vml]>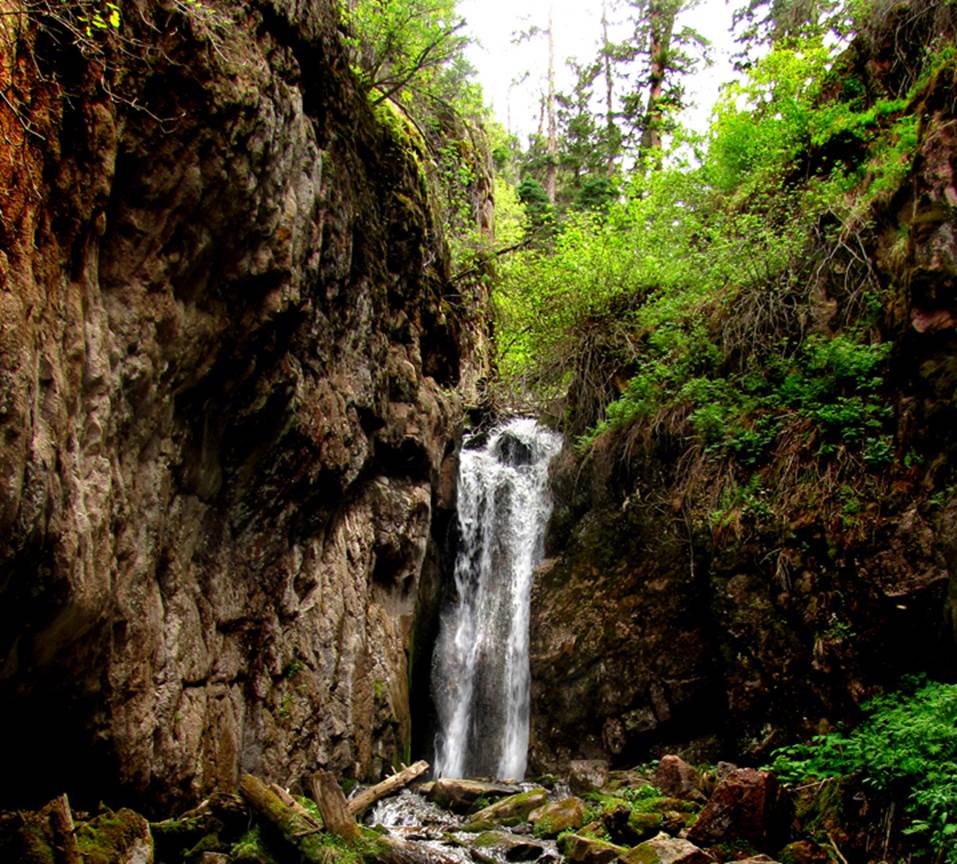 <![endif]>
…a beautiful un-named 20' high waterfall in the Rio Puerco Box Canyon
<![if !vml]>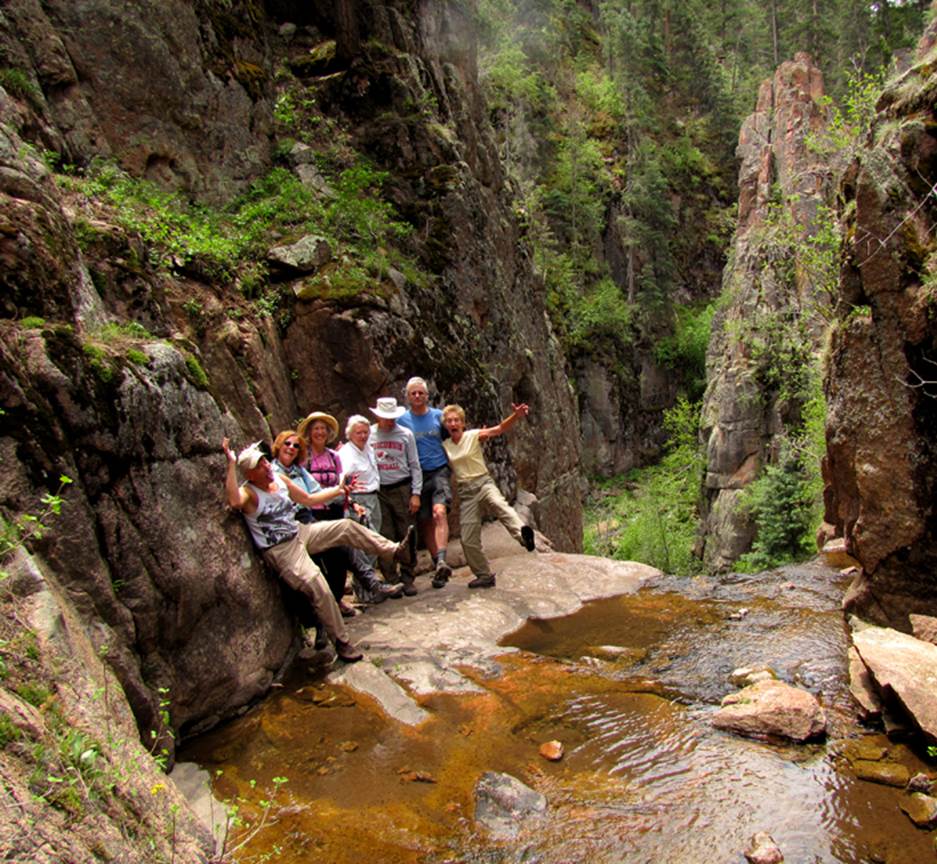 <![endif]>
My friends spoof as tho they are falling over the brink of Echo Falls
<![if !vml]>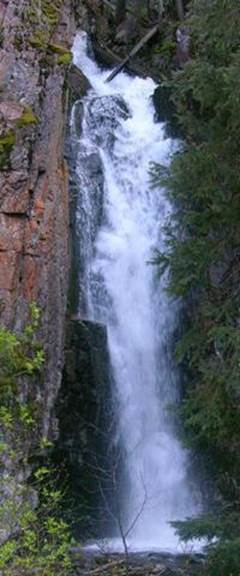 <![endif]>        <![if !vml]>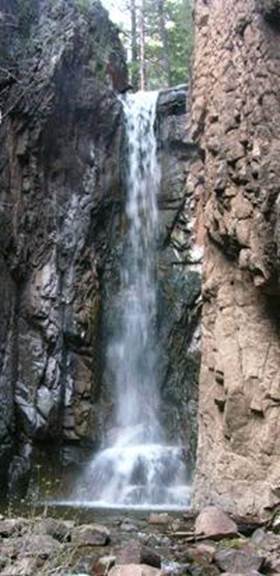 <![endif]>         <![if !vml]>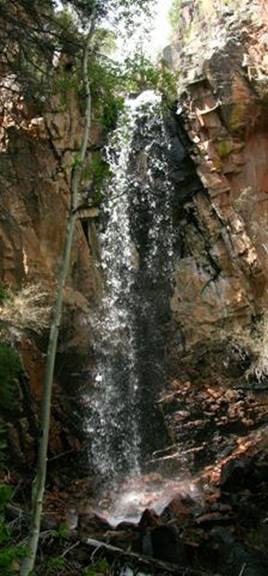 <![endif]>
Lichen Falls 60' high on the Rio Puerco        Echo Falls 50' high on Rito Resumidero     Vivian Falls 50' high on Rito Redondo
<![if !vml]>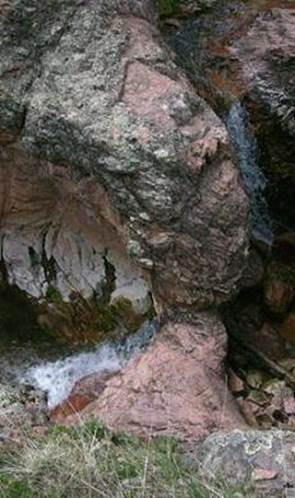 <![endif]>     <![if !vml]>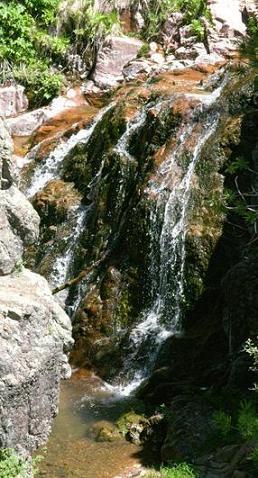 <![endif]>        <![if !vml]>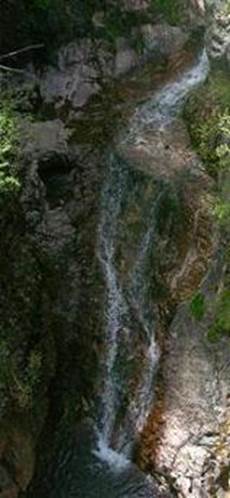 <![endif]>
The upper tier of Resumidero Falls is 20' high          The middle tier is 15' high        The lower tier of Resumidero Falls is 30'
 <![if !vml]>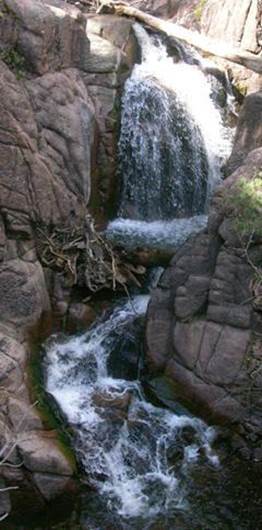 <![endif]>                                                                             <![if !vml]>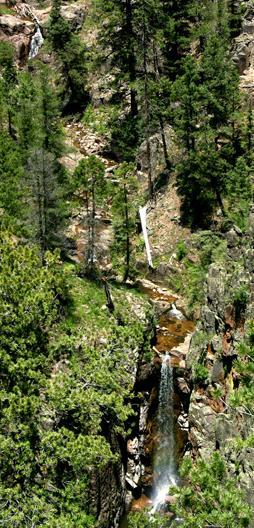 <![endif]>
        Resumidero Box Falls – 25' high                 Echo Falls below and Box Falls above as seen from the Puerco Box Canyon rim to the south
<![if !vml]>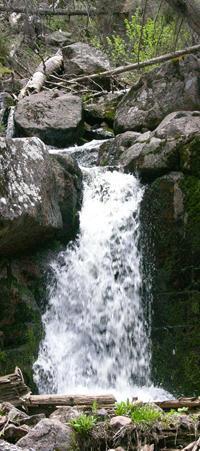 <![endif]>             <![if !vml]>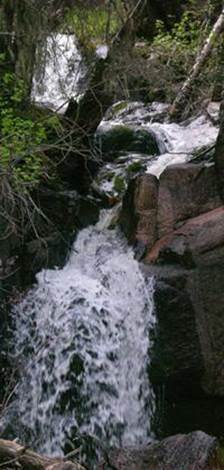 <![endif]>          <![if !vml]>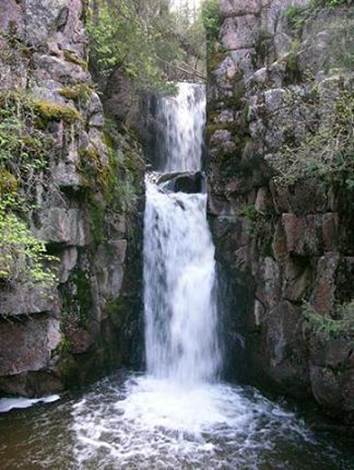 <![endif]>
The Redondo Box Canyon has numerous falls up to 20' high                     Double Falls drops 30 feet in two tiers
The upper Rio Puerco watershed displays a host of waterfalls that are second to none.  These waterfalls have sculpted a massive deposit of pink granite.   Lichen Falls, the 60' tall queen of this group of beauties, is locked in a sheer walled corridor draped with colorful lichen…best accessed down a very steep but negotiable ravine oozing a seeping flow directly to her feet, from the northwest.  Your climb in and out will yield rich rewards… and catch Double Falls while you are close.
The smooth, vertical, granite walls that engulf 50' high Echo Falls, reverberate her sounds of many waters.  You may access her along with the lowest un-named 20-foot falls of the upper Rio Puerco by continuing on downstream from Lichen Falls… or hike one mile up the creek without a trail from Rio Puerco Campground on forest road 103.
Vivian Falls takes a dancing leap off her 50' precipice of pink granite.  She's as pretty as any you will ever see… and the quarter–mile hike to her is without a trail.  Park your wheels where forest road 93 crosses over Rito Redondo.   Head upstream and admire.  Unfortunately all of her water gets stolen away all summer to irrigate a meadow for cattle grazing….. poor Vivian… she deserves better treatment than this.  Try to visit her in May as she is usually dry in June.
You can see part of Resumidero Falls from forest road 93 without getting out of your automobile… but do get out… walk and scramble around.  Life is good here!!! This fall has three sections.  The upper part drops about 20 feet.  It pours thru a hole in the wall of solid granite half way down, as seen in the photo above.  This is quite unique.  I do not know of this happening elsewhere.  The middle portion, which is hard to access, is a 15' falls.  The lower part is pictured above.  It is a beautiful 30' sparkling pour-over.  The total drop of all 3 parts of Resumidero Falls is approximately 70 feet.  You may also access Resumidero Falls by walking upstream from down near Vivian Falls.
Almost a mile downstream from Resumidero Falls is a very friendly granite box canyon with easy egress and ingress from upstream.  I strongly suggest a hike into 25' high Resumidero Box Falls.  Just below this point the sheer drop of Echo Falls will stop you abruptly.  The west rim of the Rio Puerco Box Canyon between Resumidero Box Falls and Lichen Falls is a breath-taking hike.  See this circle of falls as a loop hike beginning and ending at the same set of wheels.
The Redondo Box with its countless falls is a green and wet wonderland.  Even tho there is no trail it is an easy walk of about a mile above Vivian Falls.
(see also Puerco Falls)
Our maps are the only maps on earth that show what we show.  Please feel free to "right-click-save-as" on any and all of our maps to save a copy of our map-file on your desktop.  This will allow you to print a hard copy to hold in your hand while hiking in the field
Enhanced USGS 7.5' topo map …and scroll down to see a second map of more area
<![if !vml]>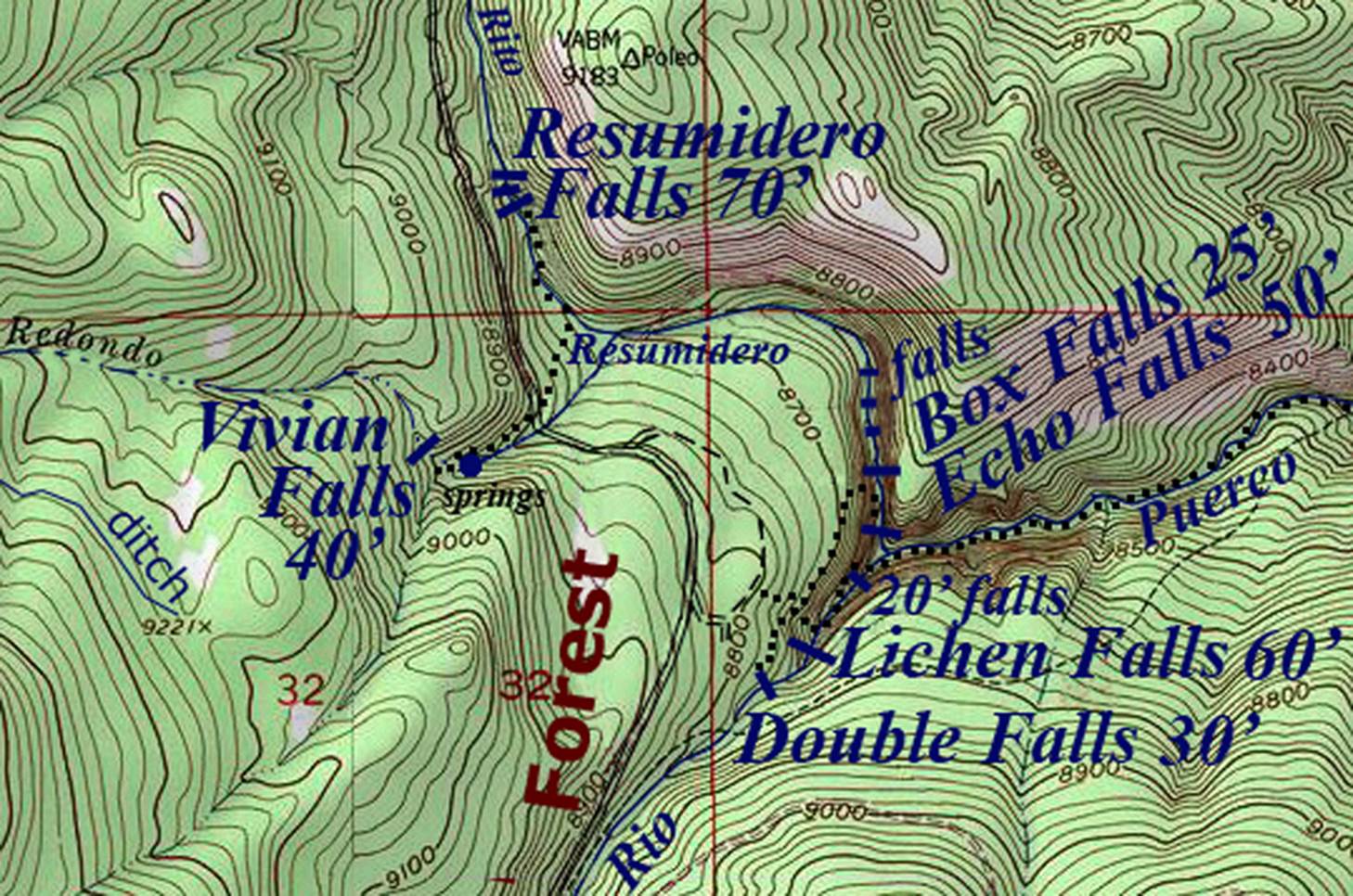 <![endif]>
<![if !vml]>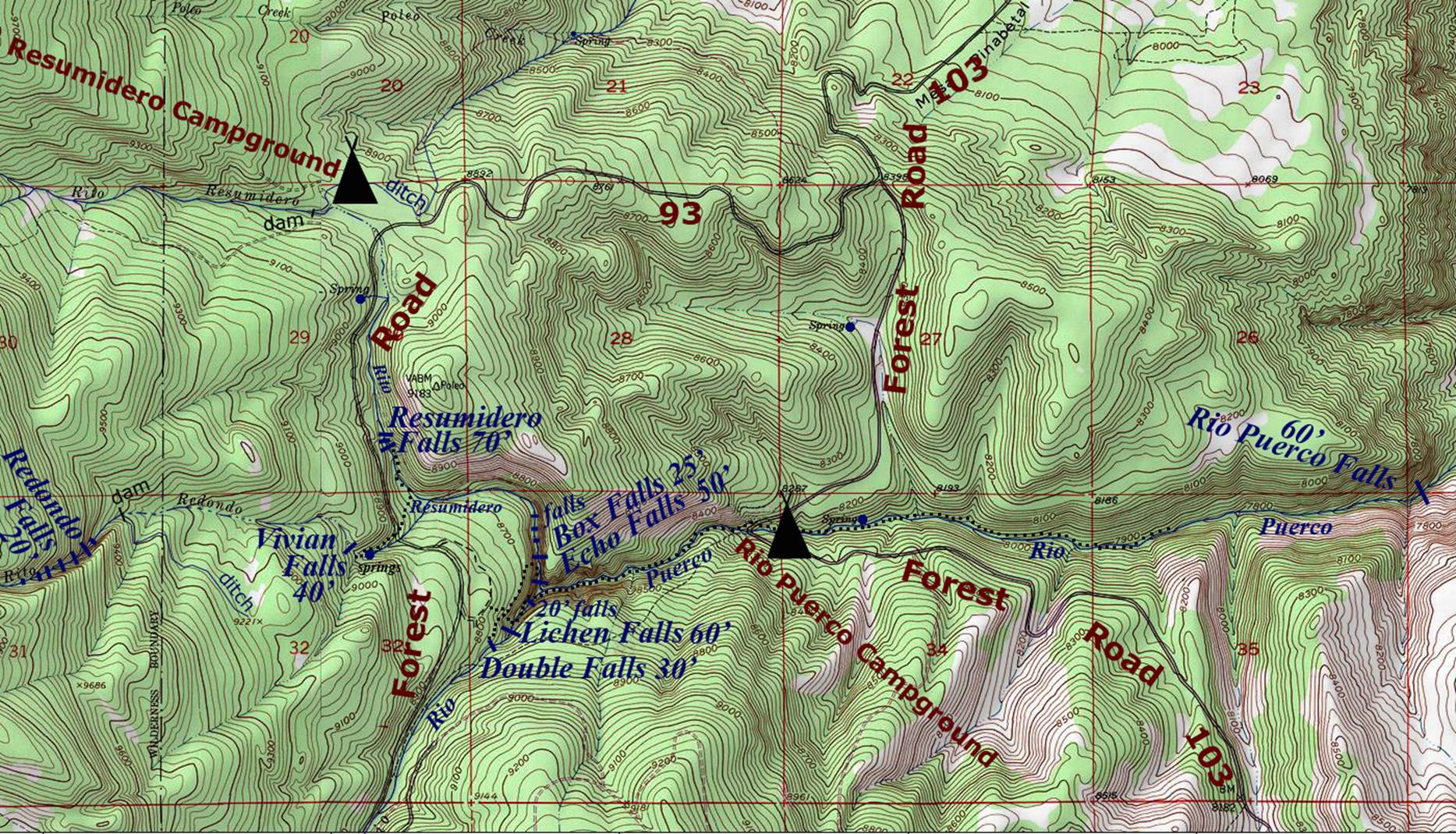 <![endif]>
The thin red section lines above represent one mile
Send questions and comments to doug.vivian@yahoo.com