Whiterock Falls AKA Canada Del Buey Falls …or Whiterock Sewage Falls
<![if !vml]>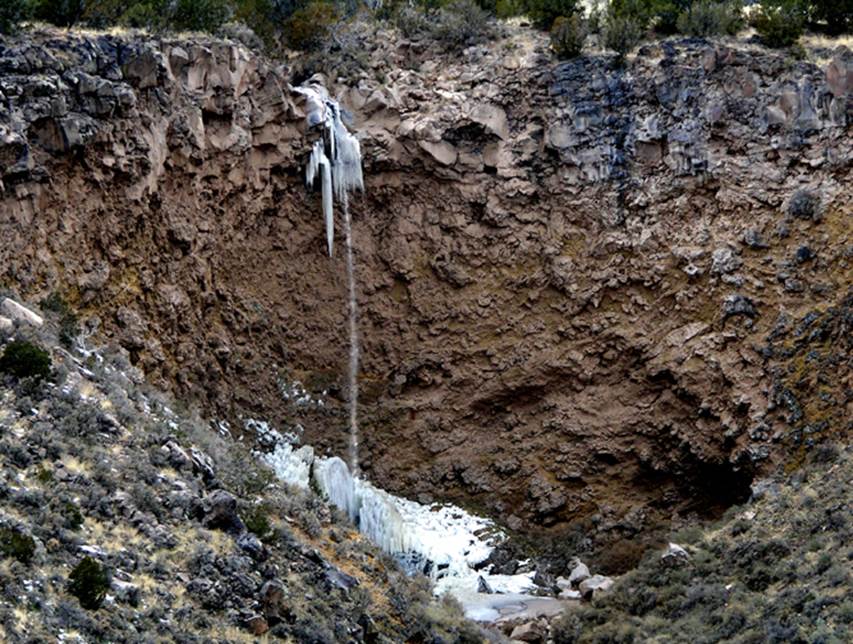 <![endif]>
This 130' high waterfall is beautiful, but it stinks.  It's water source is the Town of Whiterock Sewage Treatment Plant.  This is the Upper Falls and the photo below shows the 30' high Middle Falls.
<![if !vml]>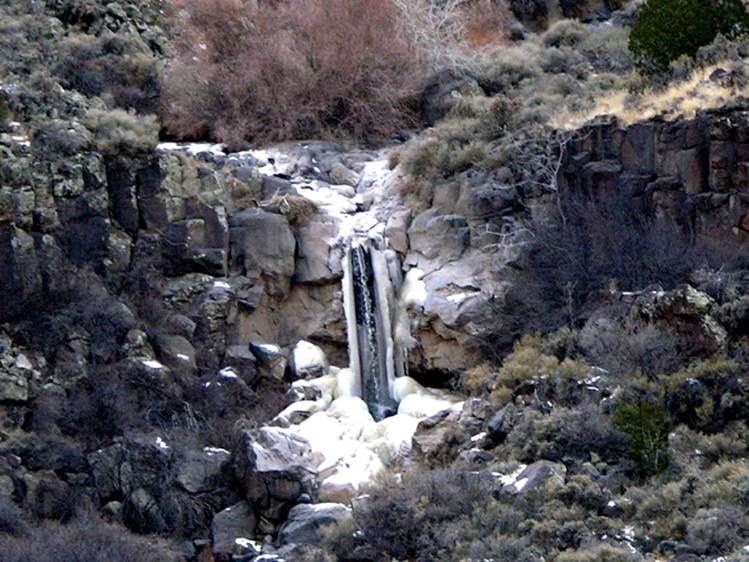 <![endif]>
…and this lower photo is the 70' high Lower Falls.  I just wish the water did not stink.
<![if !vml]>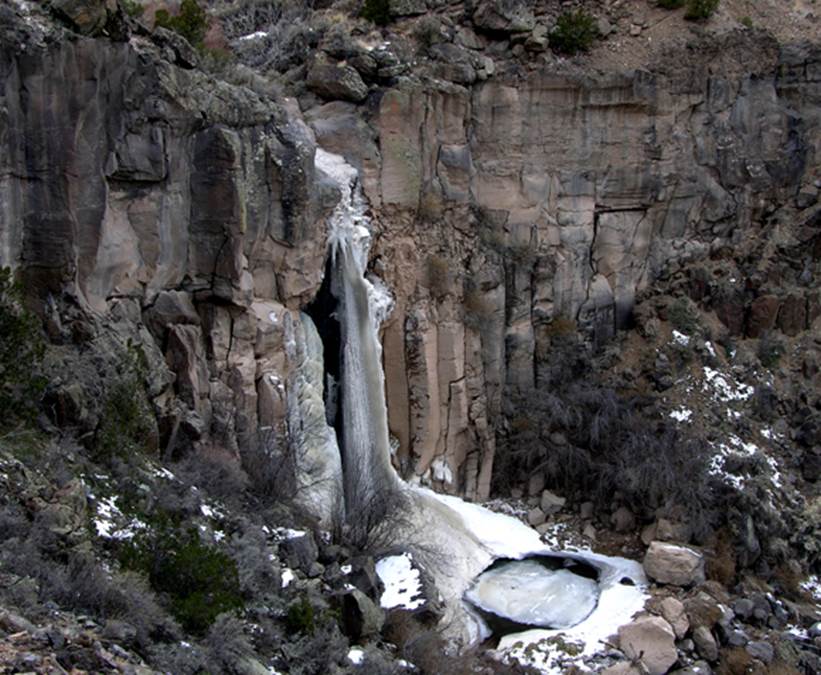 <![endif]>
essay bro
Climbing down into this canyon below Los Alamos County "Overlook Park" is do-able but bring a clothespin for your nose.  The water flowing here is sewer water.  I put these waterfalls on my website because many people ask about them.
Enhanced USGS 7.5' topo map
<![if !vml]>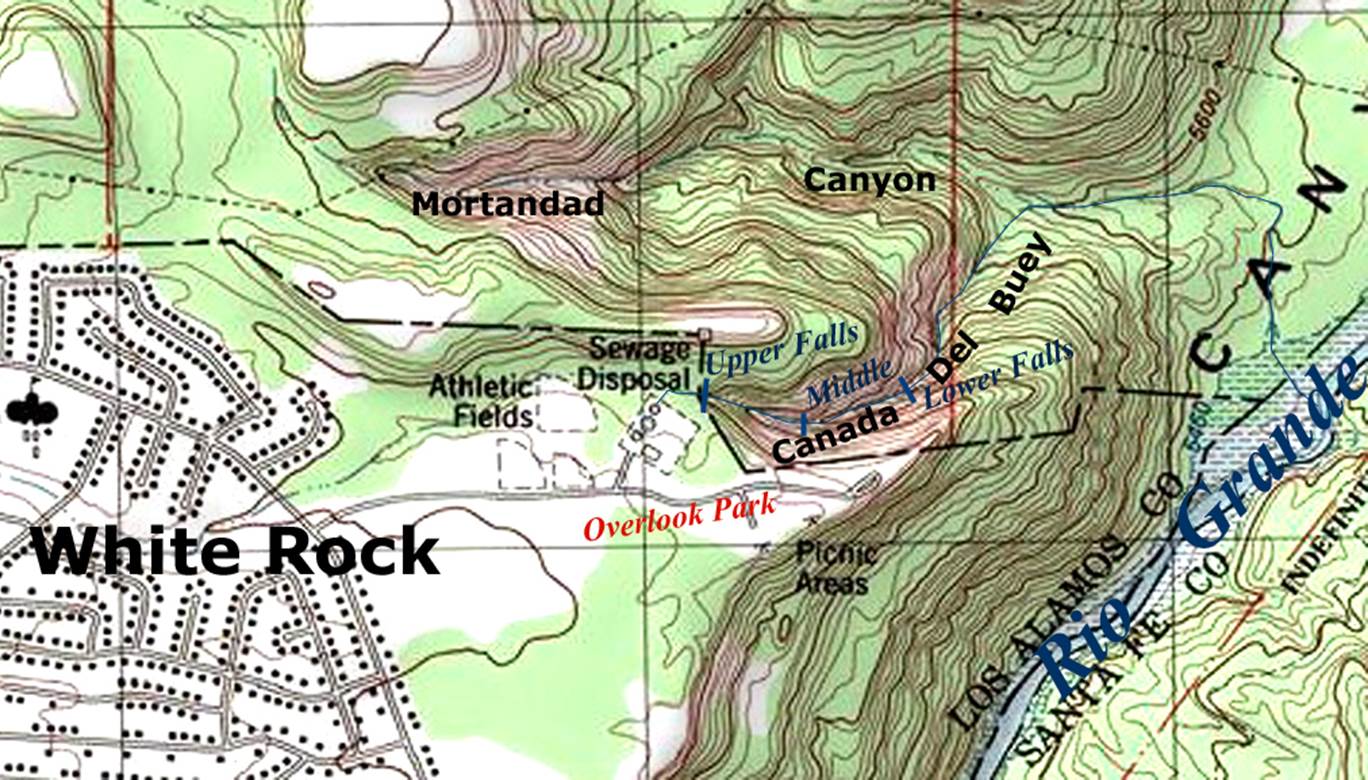 <![endif]>
Send questions and comments to dscott@TheMarbleSculptor.com