Upper Trampas Falls
...they're kinda small...
<![if !vml]>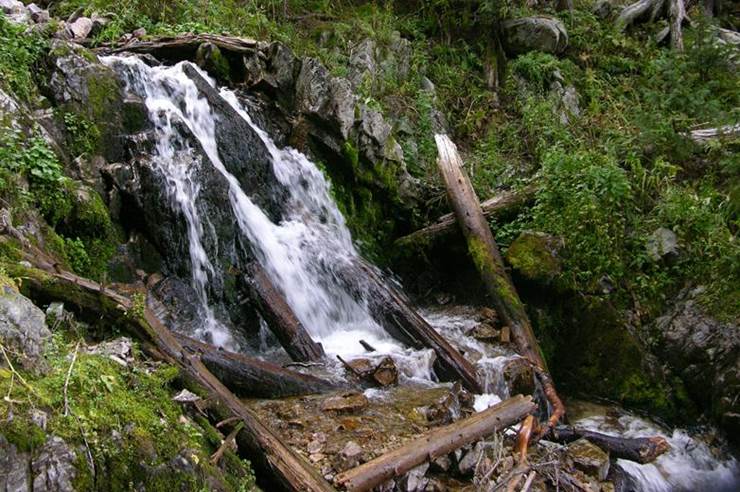 <![endif]>
12' high Upper

Trampas

Falls
beta facts:
name- Upper Trampas Falls
height- 15'
elevation- 10000'
GPS coordinates- ± 36°00.432'N 105°37.876'W
flow- perennial trout stream
season- summer
accommodations- wilderness
ownership- Pecos Wilderness, Carson National Forest
access- 4½ mile hike on forest trail #31
nearest town- 13 miles SE of Trampas
fun fact- I just knew there would be a supper high waterfall in the upper Trampas area because it has majestic steepness galore and lots of water… maybe you can find one but I have not as yet.....
Trampas Lakes, Hidden Lake and San Leonardo Lakes are some of New Mexico's most beautiful jewels.  See the photos below this map.
Enhanced USGS 7.5' topo map
<![if !vml]><![endif]>
_____________one mile_______________
Hidden Lake, which is one of the Trampas Lakes, has a strong, cascading inflow stream on it's far side
<![if !vml]>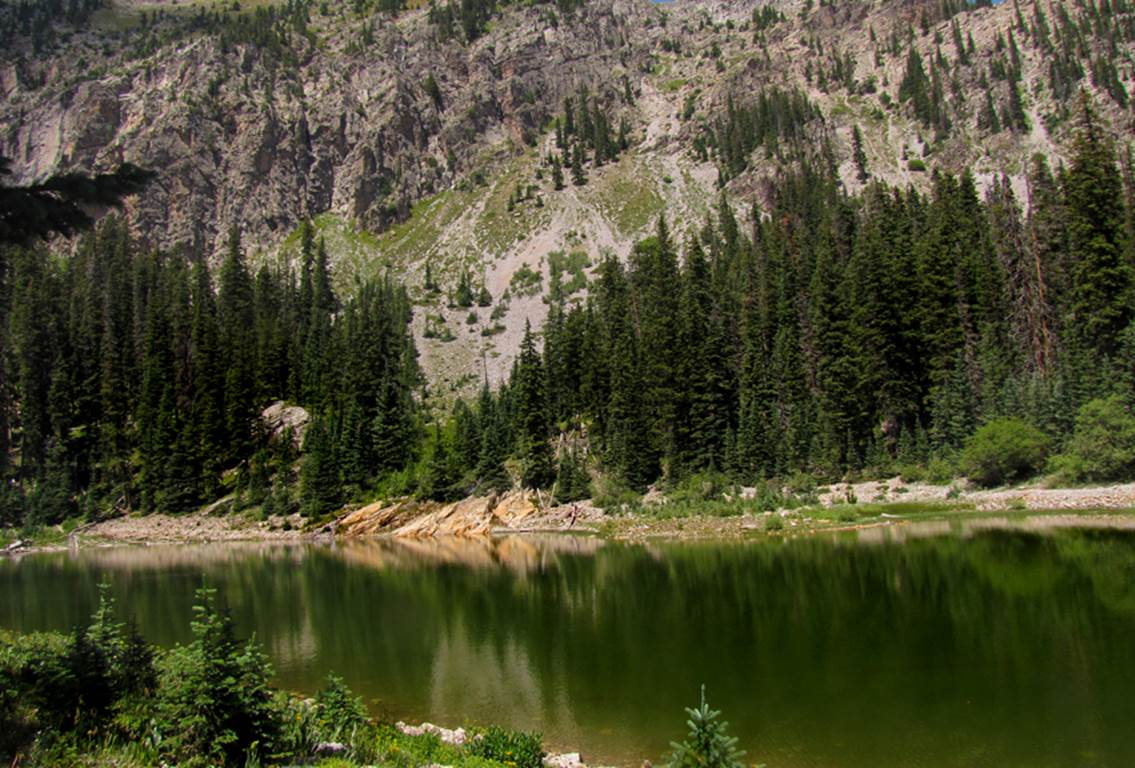 <![endif]>
Above the "upper" San Leonardo Lake in this photo below are some very large perpetual snow fields ...for New Mexico.  This photo was taken in early August of 2016
<![if !vml]>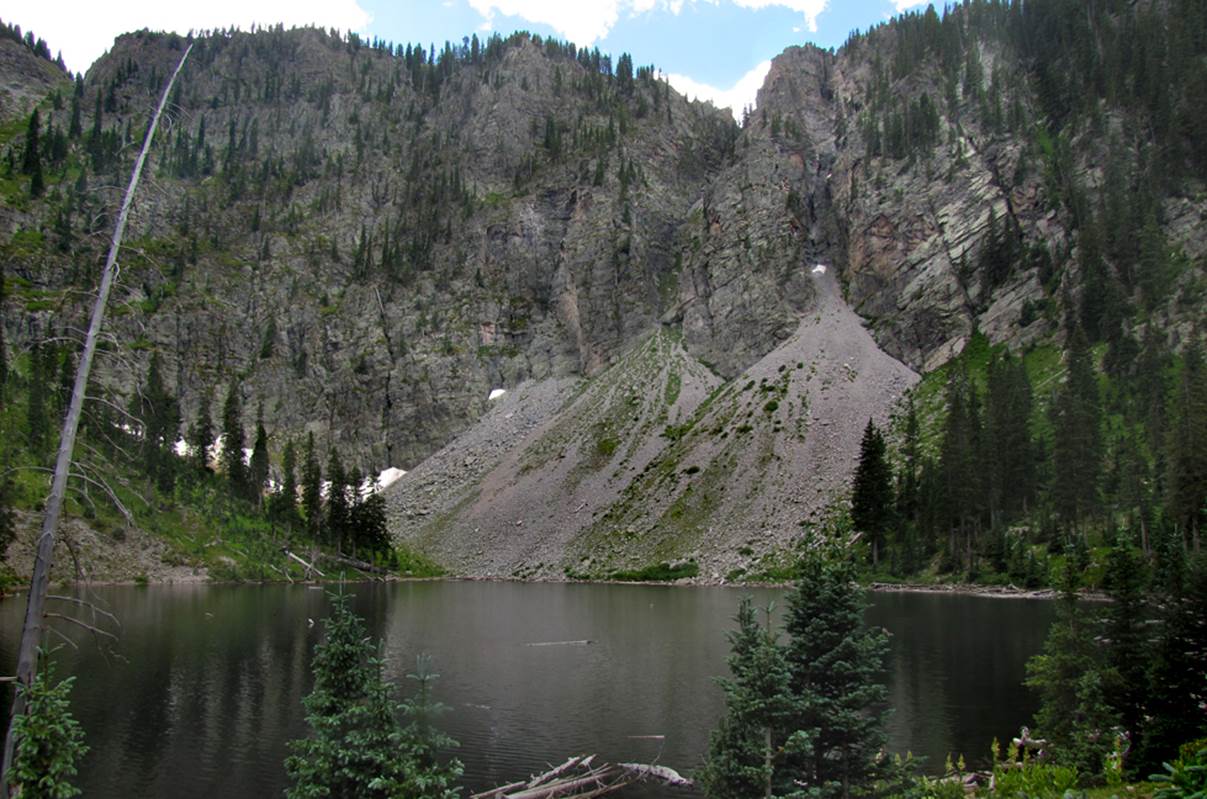 <![endif]>
I love Trampas Lakes...... "lower" and...
<![if !vml]>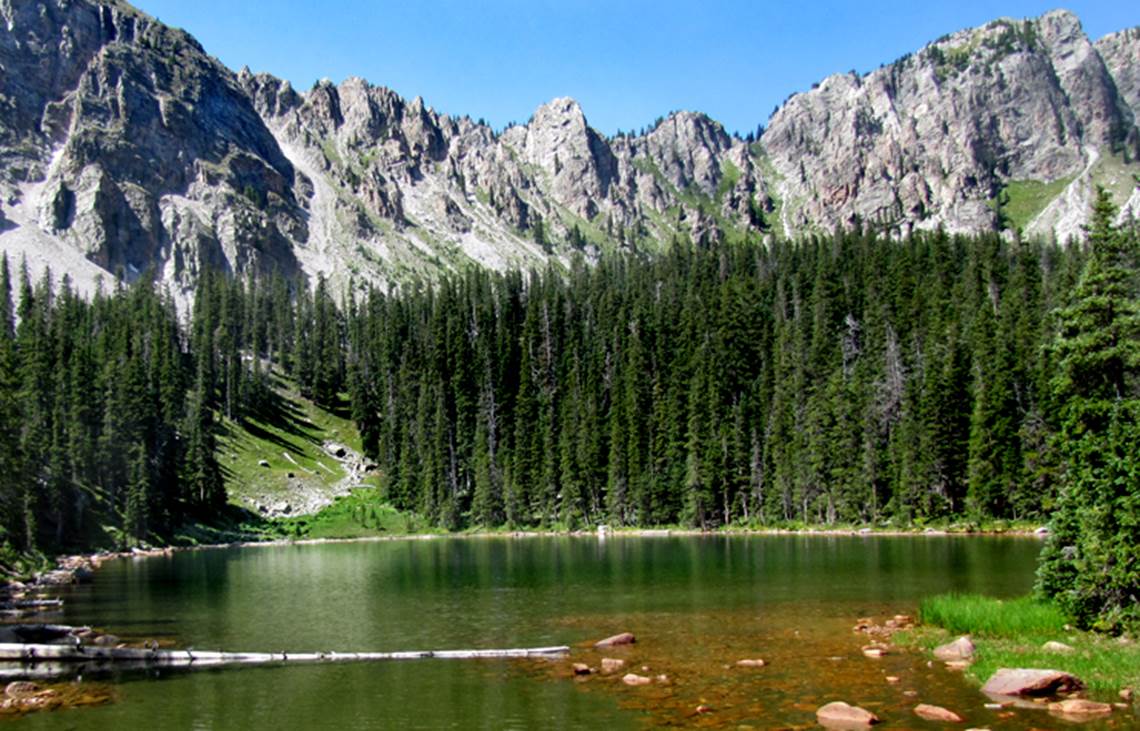 <![endif]>
"upper".....hmmmm......... looks like the fish are jumping...
<![if !vml]>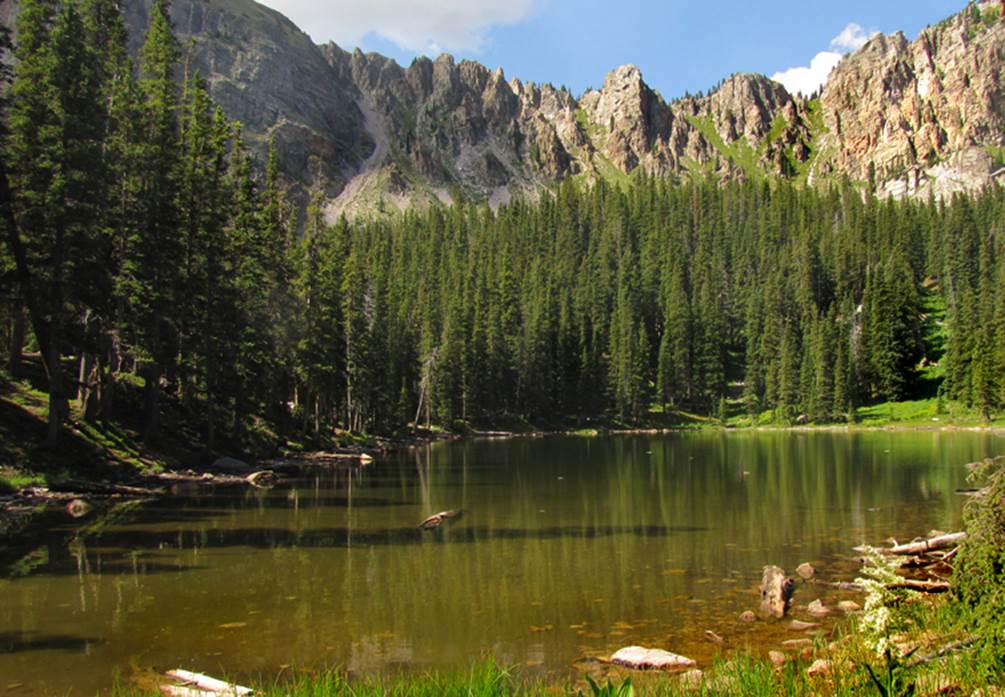 <![endif]>
Send questions and comments to dscott@themarblesculptor.com