Spring Canyon Falls
<![if !vml]>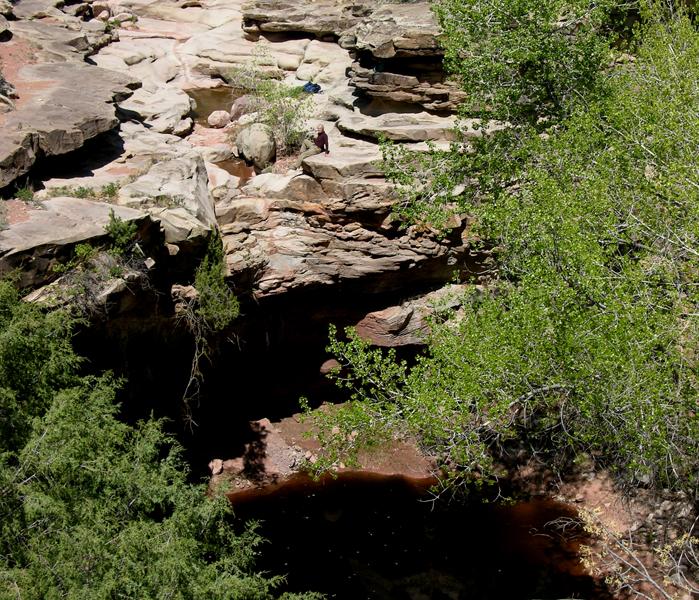 <![endif]>
Spring Canyon Falls in northeastern New Mexico near Sabinoso Wilderness
<![if !supportEmptyParas]> <![endif]>
beta facts:
name- Spring Canyon Falls
height- 25'
elevation- 5200'
GPS coordinates- ±35°39.534'N 104°32.480'W
flow- intermittent
season- wet years may have some small flow in March-April or in July-August
accommodations- none
ownership- private land but it is easily viewed very close from public land – BLM and State of New Mexico
access- for you to figure out on your own
nearest town- Maes is about 6 road miles east and then north of here. See map below. Las Vegas is 40 miles west.
fun fact- this is a beautiful uninhabited place.
<![if !supportEmptyParas]> <![endif]>
essay bro:
<![if !supportEmptyParas]> <![endif]>
A special use permit for recreation is required to legally enter this beautiful sand stone wonderland and other state owned lands. This permit can be purchased for $25 a year from the New Mexico State Land Office at 310 Old Santa Fe Trail
PO BOX 1148 Santa Fe, NM 87504.
<![if !supportEmptyParas]> <![endif]>
Enhanced National Geographic 7.5' topo map
Land shaded in blue is State of New Mexico and the tan shaded land is BLM.
<![if !vml]><![endif]>
<![if !supportEmptyParas]> <![endif]>
<![if !supportEmptyParas]> <![endif]>
<![if !supportEmptyParas]> <![endif]>
Send questions and comments to dscott@themarblesculptor.com