B-9Slide Falls
<![if !vml]>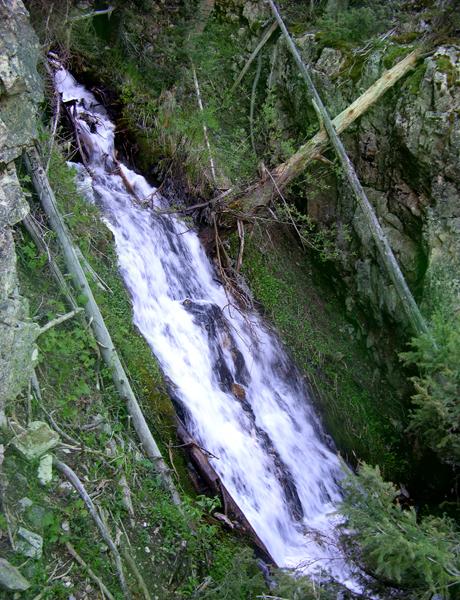 <![endif]>
30' Slide Falls is a tributary to South Fork Rio Hondo
beta facts:
name- Slide Falls
height-30'
elevation- 9900'
GPS coordinates- ±36°33.589'N 105°27.985'W
flow- perennial
season- Late May & June are best and it freezes up in November
accommodations- none – Wheeler Peak Wilderness
ownership- Carson National Forest
access- 3˝–mile hike on very poor hard-to-follow game trails up South Fork Rio Hondo 
nearest town- Taos Ski Valley is about 3 miles north of here
fun fact- This is the least visited portion of Wheeler Peak Wilderness
essay bro
To avoid trespass, the private land of Taos East must be circumvented.  This is a very difficult task, but the north side is easier than the south side.  Hopefully a trail will be pushed into this area in the near future.
The two creeks called Rescue Creek, on the map below, are where the Taos Ski Valley Ski patrol find those who ski too far
out-of-bounds and end up on the wrong side of the mountain.  Broken Waters Creek flows down from the Tummy of the
Pregnant Lady Mountain.  Please see the photo at the bottom of this page and you will understand why this mountain received the name "The Pregnant Lady".
Enhanced National Geographic 7.5' topo map
<![if !vml]>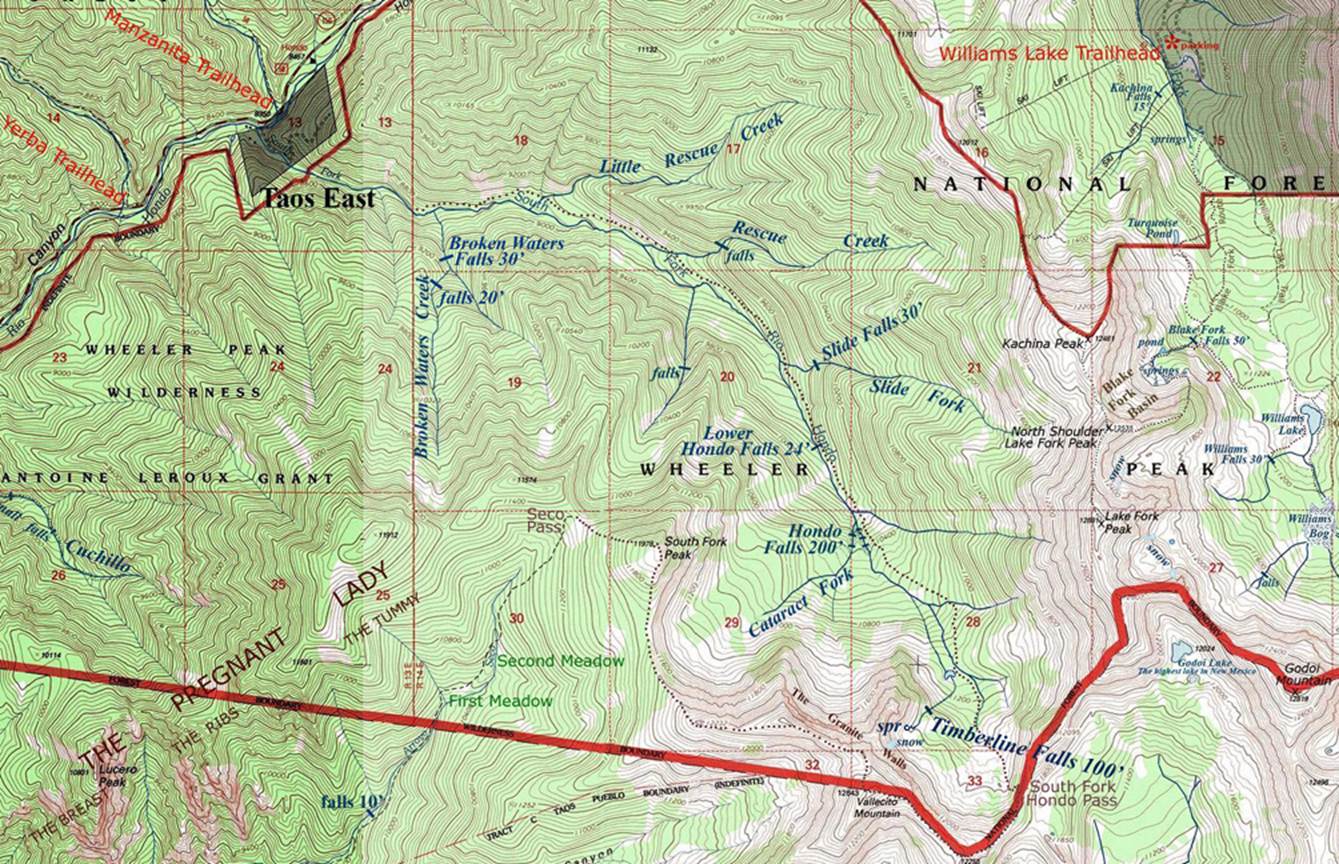 <![endif]>
                                                                                                                   _____ONE_MILE______
The Pregnant Lady Mountain as seen from Taos.  She is lying on her back here beyond Cid's Food Market.  You can see her breast, ribs and tummy very well in this photo.
<![if !vml]>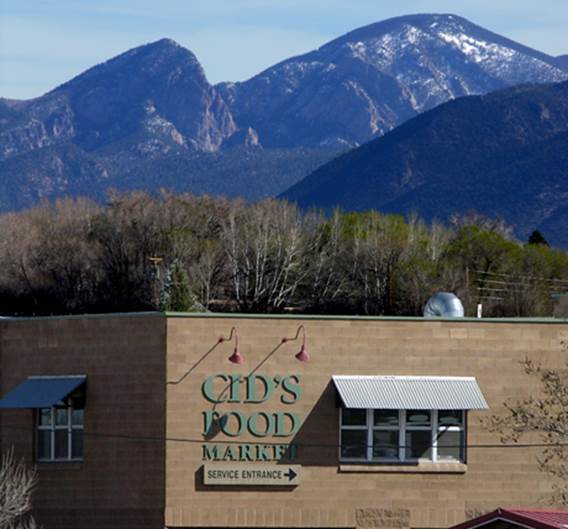 <![endif]>
Send questions and comments to dscott@TheMarbleSculptor.com