Sitting Bull Falls & Last Chance Falls
<![if !supportEmptyParas]> <![endif]>
<![if !vml]>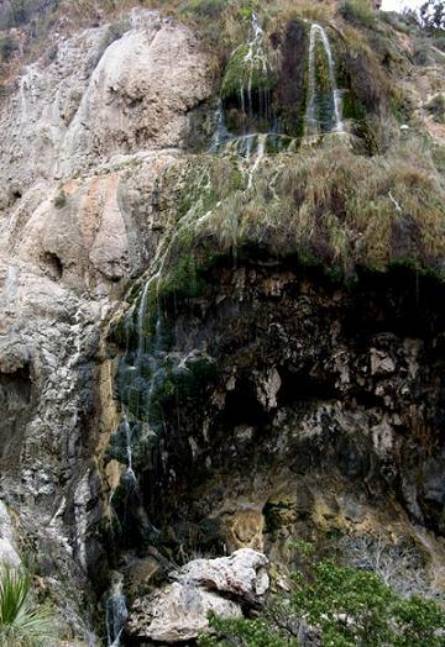 <![endif]><![if !vml]>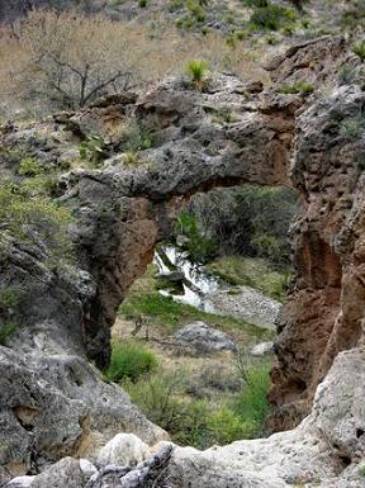 <![endif]>
130 foot high Sitting Bull Falls White Oaks Canyon Natural Arch and Falls
<![if !supportEmptyParas]> <![endif]>
Sitting Bull Falls is the pride of southeast New Mexico. A few miles north of Carlsbad on US HWY 285 you will find highway 137 heading west to Sitting Bull Falls… just follow the signs to a real New Mexico "delite"… a refreshing oasis in the desert. Your travel will be on paved roads all the way… AND this is a very "worth-it" destination.
<![if !supportEmptyParas]> <![endif]>
If you are a more "rugged-sort" you can take a narrow, primitive road that heads west about one mile north of Sitting Bull Falls. Driving quits and trekking begins in about a half of a mile. This is Last Chance Canyon Trail #226 which is a real paradise paralleling a flowing stream. About a mile and a half west of your parked vehicle is a natural arch at the top of a 70' high sheer canyon wall on your left. White Oaks Creek, when it has water, flows over a 70' high, sheer waterfall which pours thru the opening of this natural arch…!!! Beautiful…!!! Another usually dry falls about 50' high is found a third of a mile farther up White Oaks Canyon.
<![if !supportEmptyParas]> <![endif]>
Enhanced National Geographic 7.5' topo map
<![if !vml]>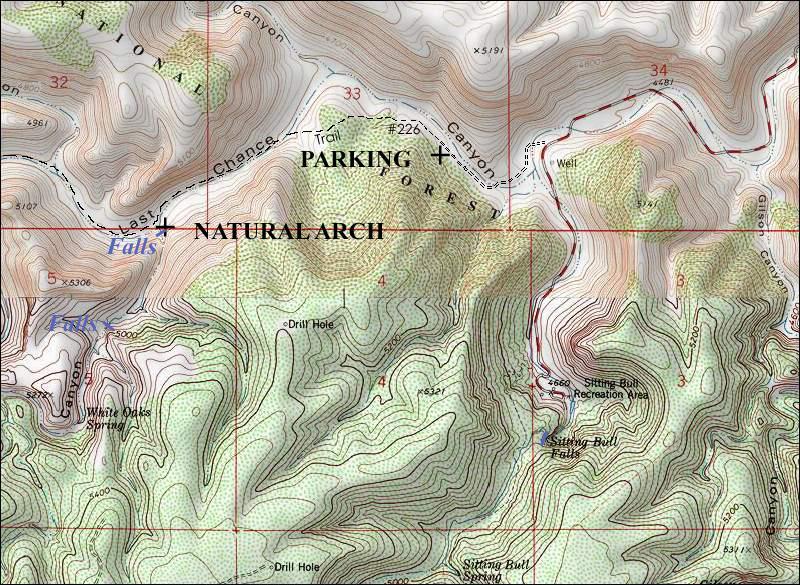 <![endif]>
one mile is shown by each red line square
<![if !supportEmptyParas]> <![endif]>
<![if !supportEmptyParas]> <![endif]>
<![if !supportEmptyParas]> <![endif]>
Send questions and comments to doug.vivian@yahoo.com