Sapillo Box Falls & Cow Creek Falls
<![if !vml]>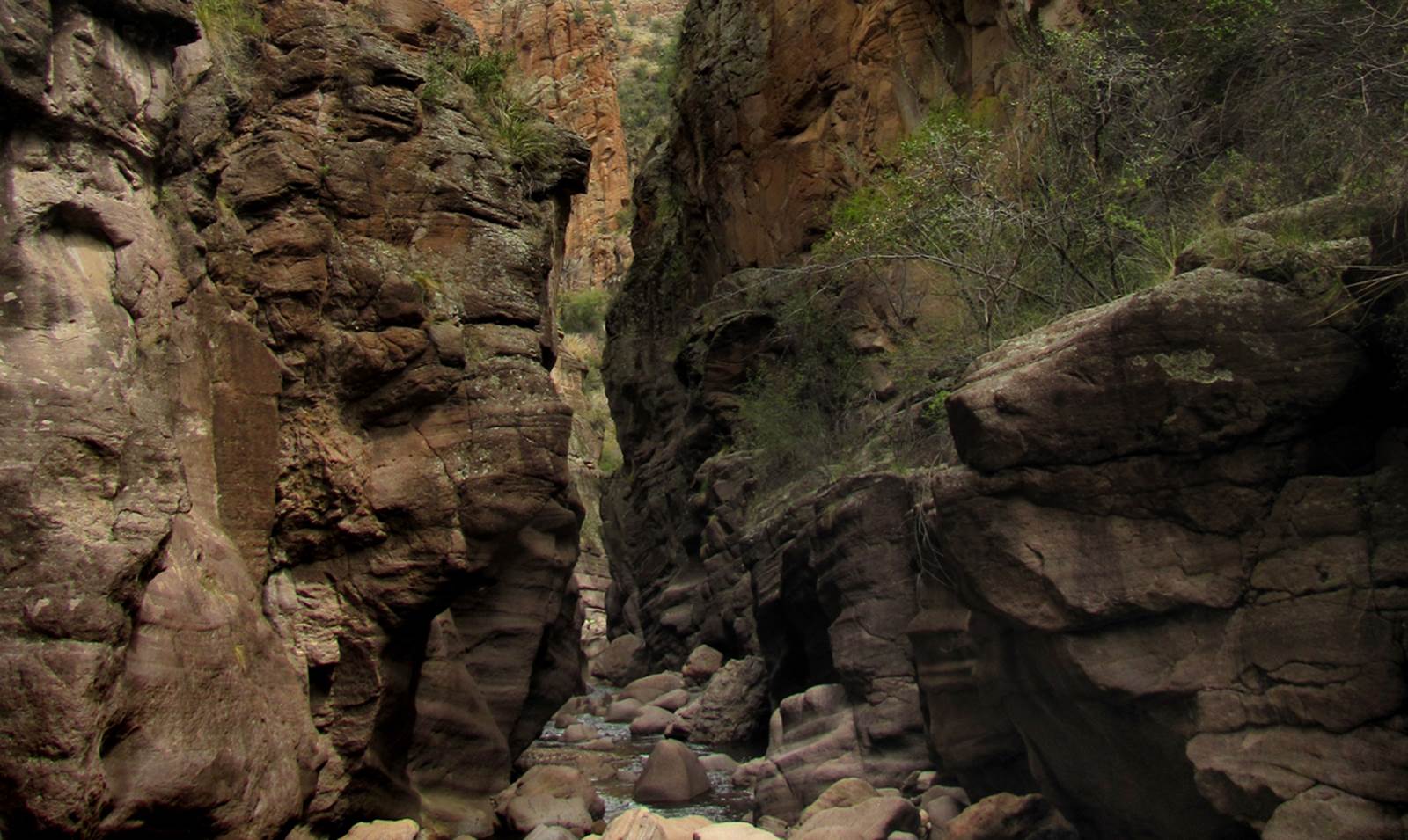 <![endif]> ...above is the AMAZING Sapillo Box Canyon
...and the Sam Rochelle photo below shows James Madson rappelling down the 40' high "Upper" tier, during the "first descent" of Cow Creek Falls
<![if !vml]>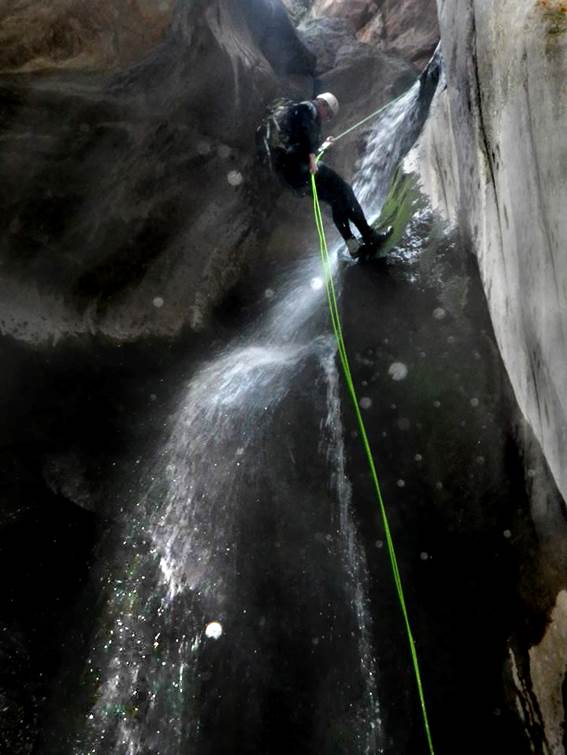 <![endif]> <![if !vml]>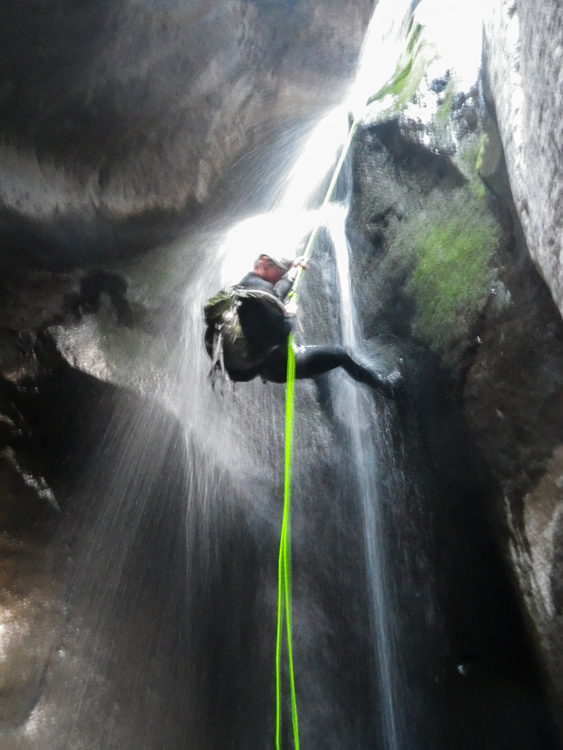 <![endif]>
This third Sam Rochelle photo shows the "Lower" 20' high tier of 60' high Cow Creek Falls... you can see the lower splashing of the upper tier in this photo.
<![if !vml]>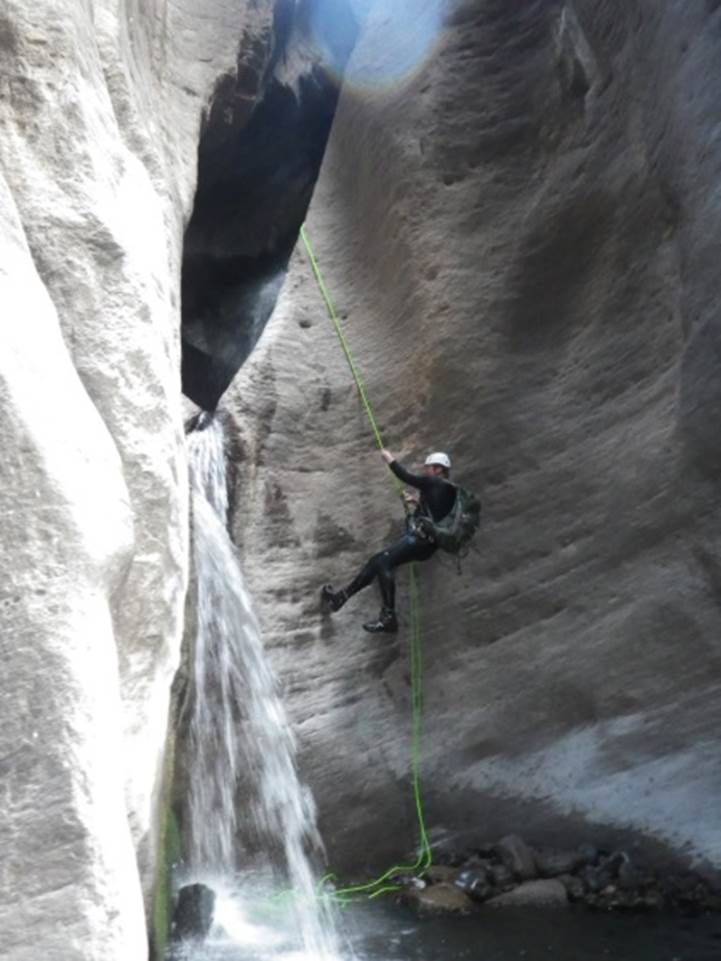 <![endif]>
The Cow Creek Slot Canyon is quite technical
...a 15 foot waterfall upstream above Cow Creek Falls... Sam Rochelle Photo
<![if !vml]>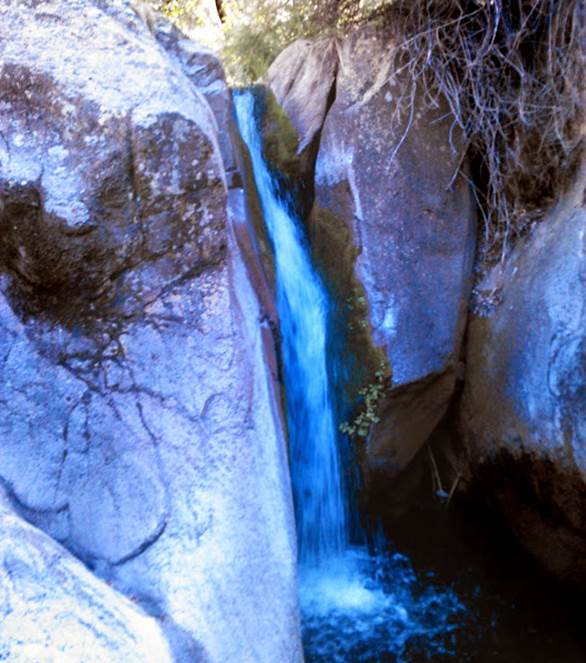 <![endif]>
beta facts:
name- Sapillo Box Falls AKA Cow Creek Falls… and Sapillo Falls
height- the highest is about 60' with 2 tiers- upper tier= 40' high and the lower tier= 20' high
elevation- 5450'
GPS coordinates- ±33°02.495'N 108°16.760'W
flow- Sapillo Creek and Cow Creek are both perennial but small trout streams
season- the safest time is during the fall after thunderstorm season is over… extreme flash flooding is common here...
accommodations- none… Gila Wilderness
ownership- Gila National Forest
access- is 3 different ways: -via Forest Road #282 Sheep Coral Road, Highway !5 or... Forest Road #579 Wild Horse Mesa or... Trail 247… see the map below
nearest town- Silver City is about 25 miles south of here
fun fact- great rewards here for your efforts…!!! DEEP-WADING and/or SWIMMING is MANDATORY
If you happen to be floating or hiking the gila river… it's only a 2˝ mile "wet" hike up to this wonderland from the Gila River.
Make yourself a copy of my map to take with you when you go.
Enhanced USGS 7.5' topo map
<![if !vml]>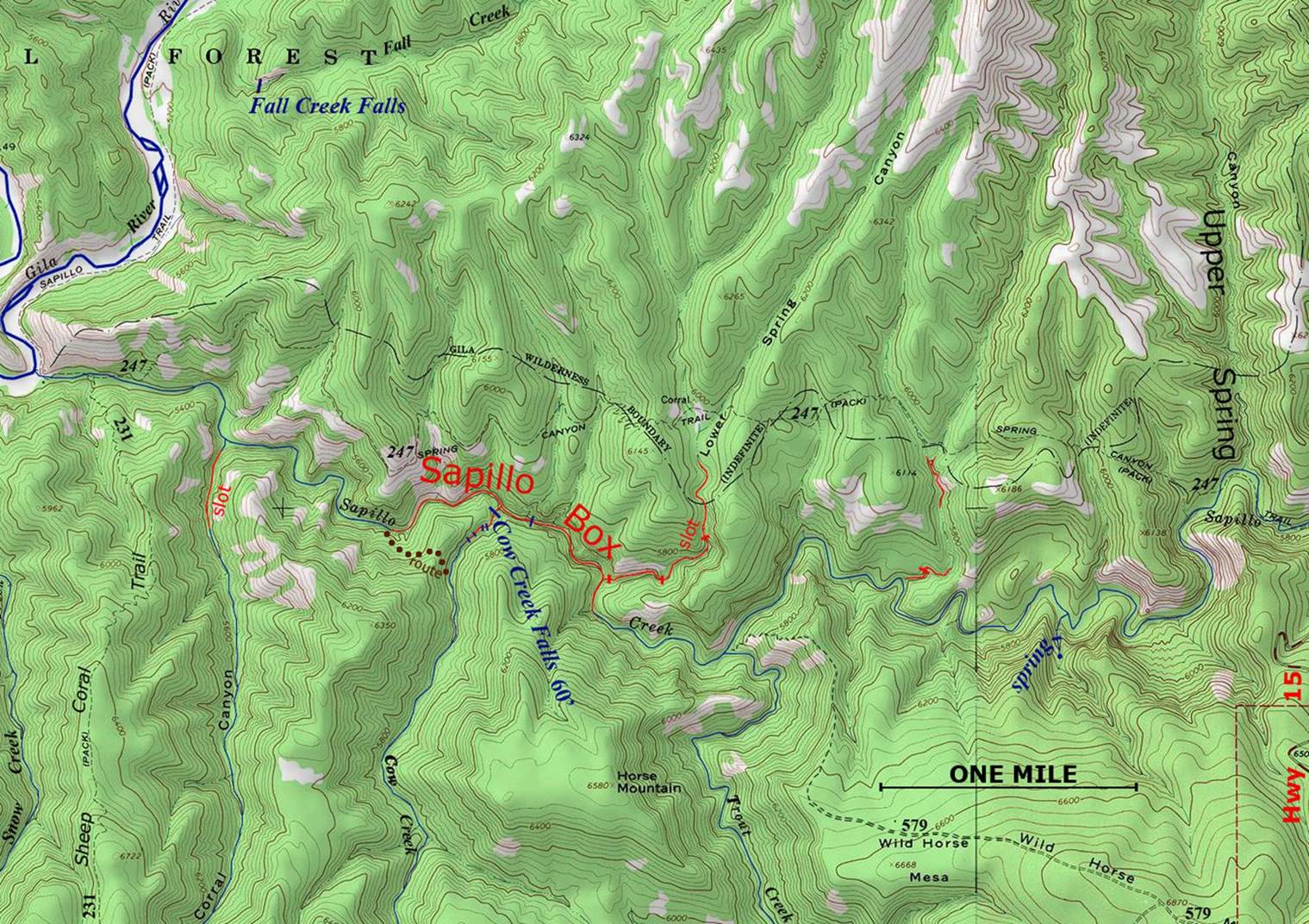 <![endif]>
Send questions and comments to dscott@TheMarbleSculptor.com