Rio Puerco Falls
<![if !vml]>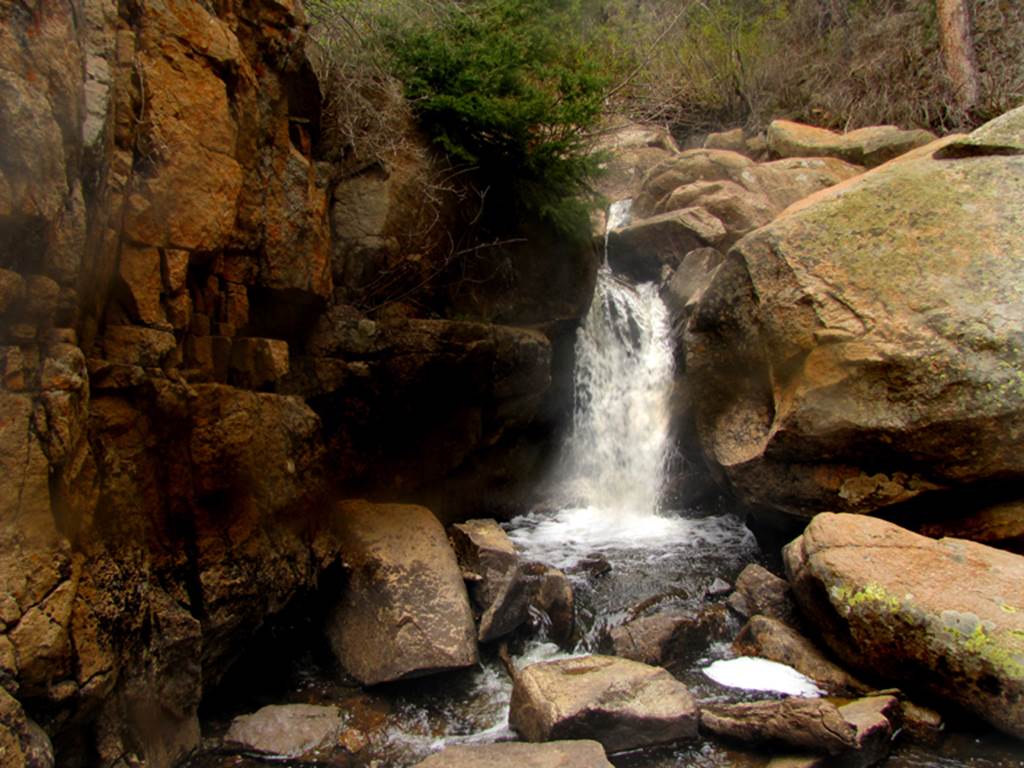 <![endif]>
This 15' high waterfall is within the San Pedro Parks Wilderness Area.
This pinnacle rises 150-feet or more, straight up out of this waterfall
<![if !vml]>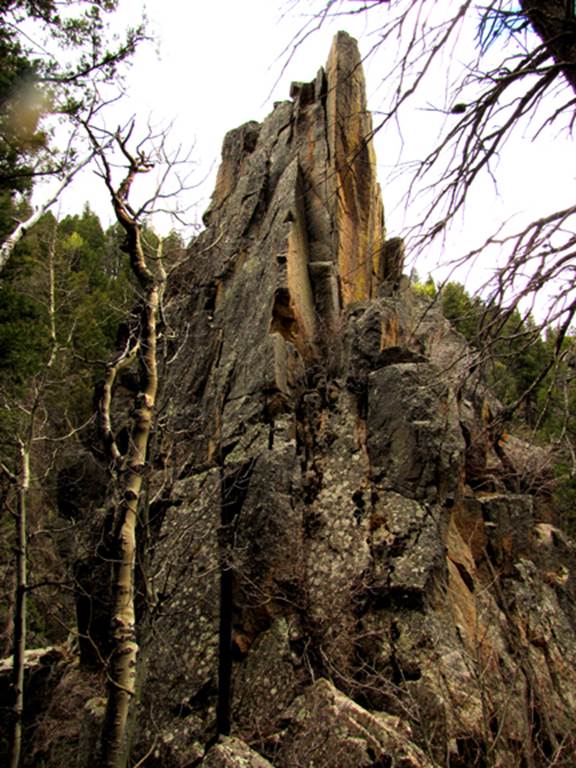 <![endif]>
beta facts:
height- 15'
elevation- 9500'
GPS coordinates- ±36°03.696'N 106°52.424'W
flow- perennial
season- May- June is best, but good thru October.
accommodations- none... it's wilderness
ownership- Santa Fe National Forest – San Pedro Parks Wilderness Area
nearest town- Cuba, NM is about 4 miles west of here
fun fact- great trout watching
essay bro
I accessed this waterfall from San Pedro Parks Wilderness – San Gregorio Trailhead.  Trail 51 took me 3-miles or more to Trail 417... then a mile or two to the Rio Puerco... where I left the trail and bushwhacked downstream a mile or two to the falls.  This last mile is not for the faint-of-heart.  There are no more waterfalls downstream... I walked all the way down and back... a huge day hike.
Sorry, no map
Send questions and comments to dscott@TheMarbleSculptor.com