Quemado Falls
Many consider this to be New Mexico's BEST waterfall…!!!
<![if !vml]>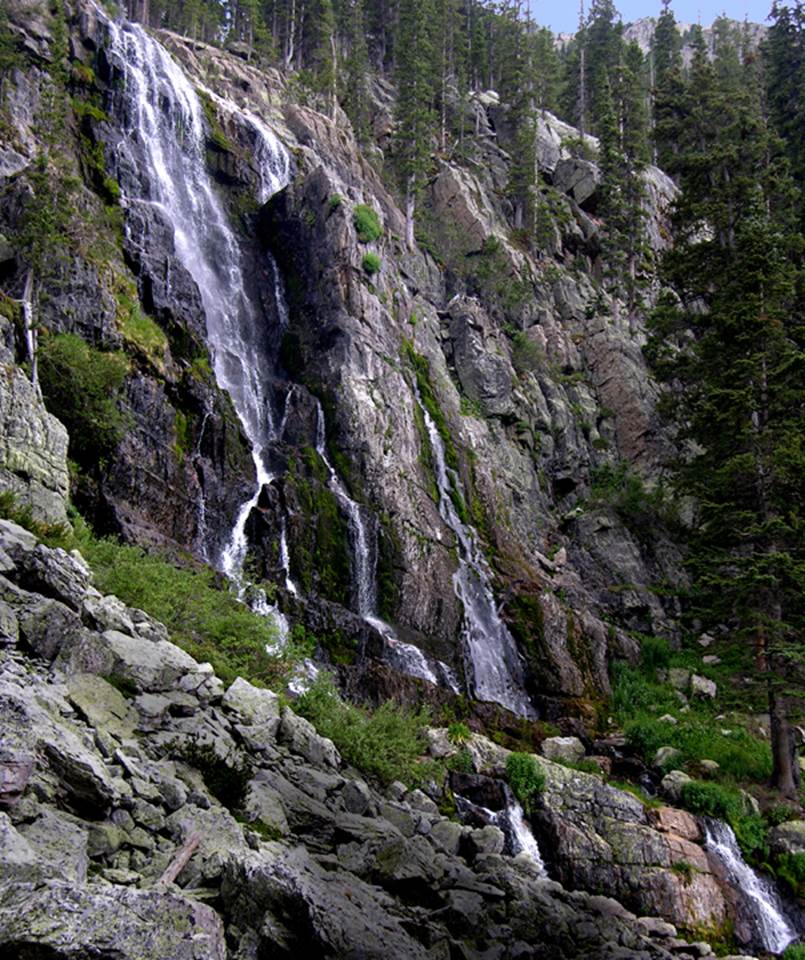 <![endif]>
Quemado Falls dances down the west slopes of the Pecos Wilderness under the 13,000' Truchas Peaks.  We have gps'd Quemado Falls to be 132' high.
<![if !vml]>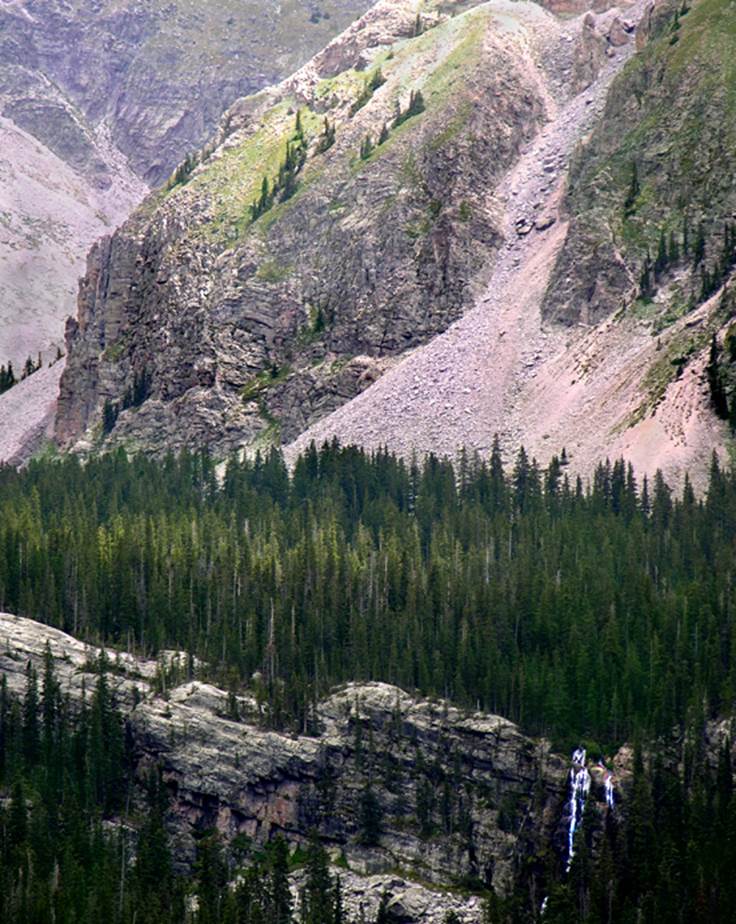 <![endif]>
See Hunky Dory Lake & Falls photos at the bottom of this page... as well as some of the other lakes in this area-
beta facts:
name- Quemado Falls
height- 132'
elevation- 11,100'
GPS coordinates- ±35°59.030'N 105°39.130'W
flow- strong perennial flow
season- summer and fall
accommodations- none – within the Pecos Wilderness
ownership- public – Santa Fe National Forest
access- 8½-mile hike after 8 miles of narrow dirt road
nearest town- Truchas is 12½ miles west of here
fun fact- you have to work for this one
essay bro:
Quemado Falls is among New Mexico's Best waterfalls.  It puts on a spectacular show in its own peculiar style.  It has a special beauty.  We have gps'd Quemado Falls to be 132' high… while the water is still white and cascading a hundred or more feet elevation below here... a waterfall is "bedrock" and not alluvial fill with boulders.  The cascades below only magnify Quemado's majesty.  The Truchas Peaks above Quemado Falls are New Mexico's answer to awesome Rocky Mountain Grandeur ....and... Deep snow here, is difficult to deal with until late June.
There is no longer any easy way to hike into Quemado Falls.  Forest road # 667 turns into a privately owned road when it climbs up away from the stream above the town of Truchas.  From this point on ALL of the roads are on a Spanish Land Grant, thus... private land.
A large steel gate displays a NO TRESSPASSING sign here.  Obey this sign.
The Forest Service suggested way to visit Quemado Falls, is via Trail 153 from Quemado Trailhead - See the map below.  This totals about 8.5 miles one-way in to Quemado Falls.  This 8.5 miles involves a lot of vertical...to the tune of about 3500' ascent along with almost 2000' descent between your wheels and Quemado Falls.
This is a lot of vertical...!!!
Right-click-save-as on our map to have and print your own hard copy
Enhanced National Geographic 7.5' topo map
<![if !vml]>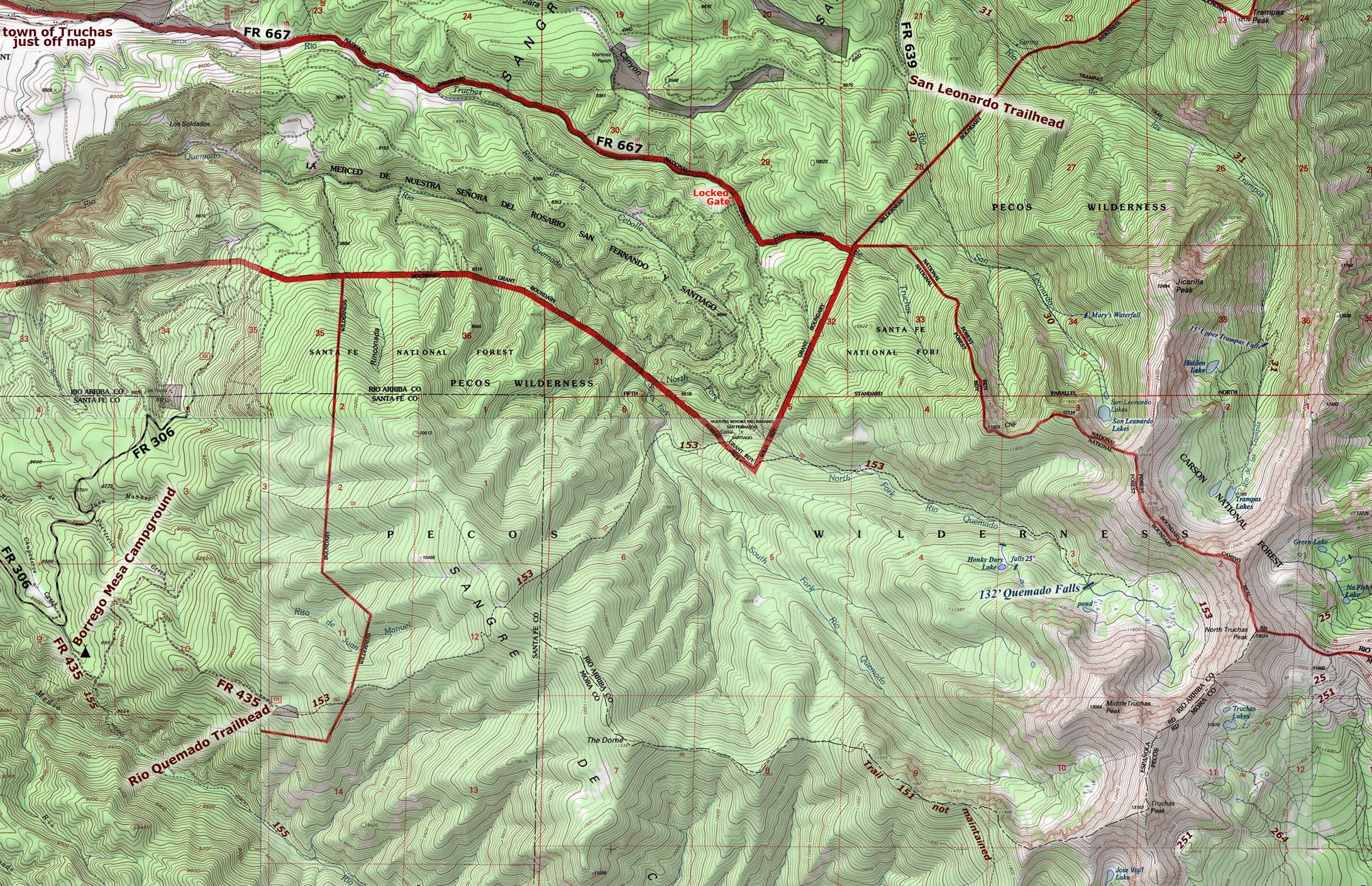 <![endif]>
The thin red lines shown above are section lines and represent one mile.
Hunky Dory Falls 25' high                                                                 Hunky Dory Lake – see map above
<![if !vml]>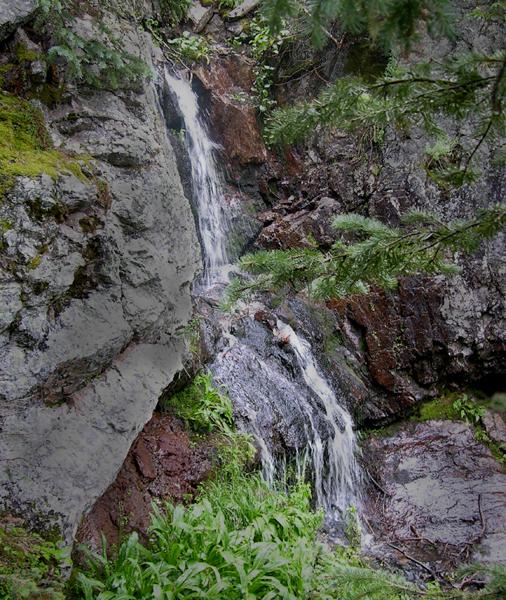 <![endif]>  <![if !vml]>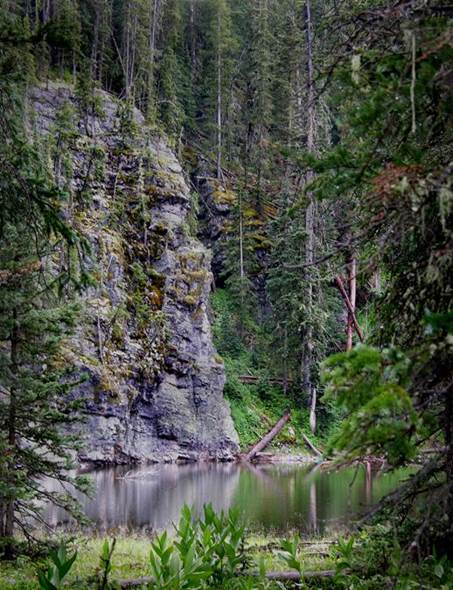 <![endif]>
Hunky Dory Lake
<![if !vml]>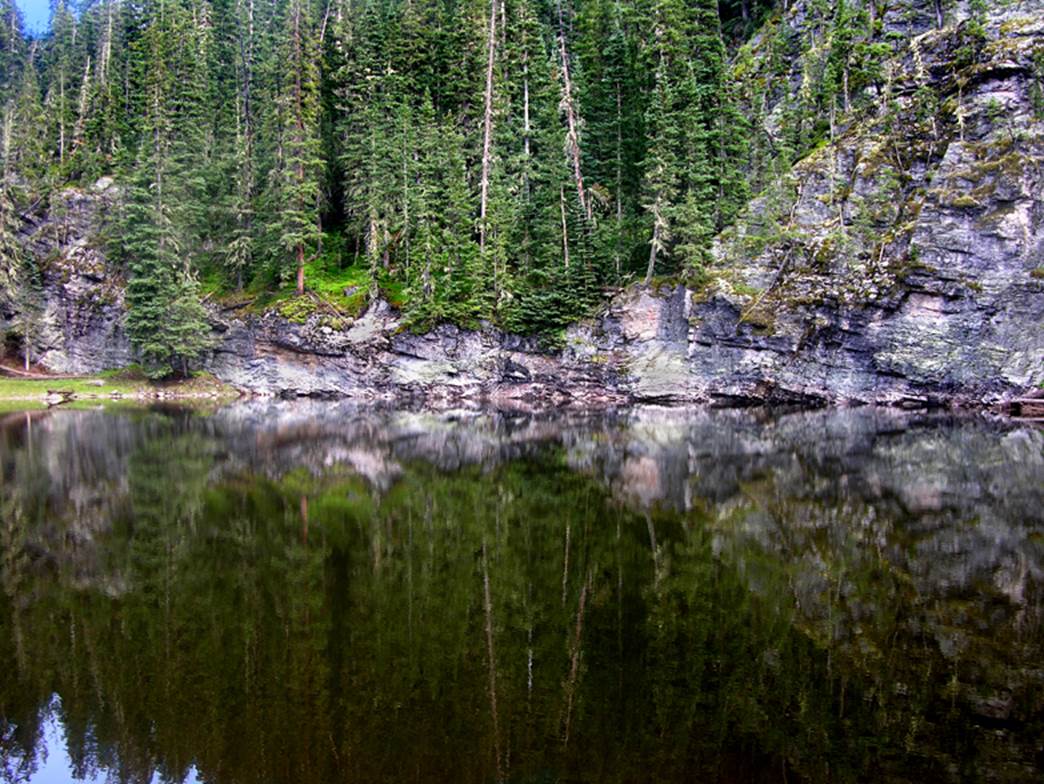 <![endif]>
See why we call this "Green Lake" ...she's a beauty to behold...!!!
<![if !vml]>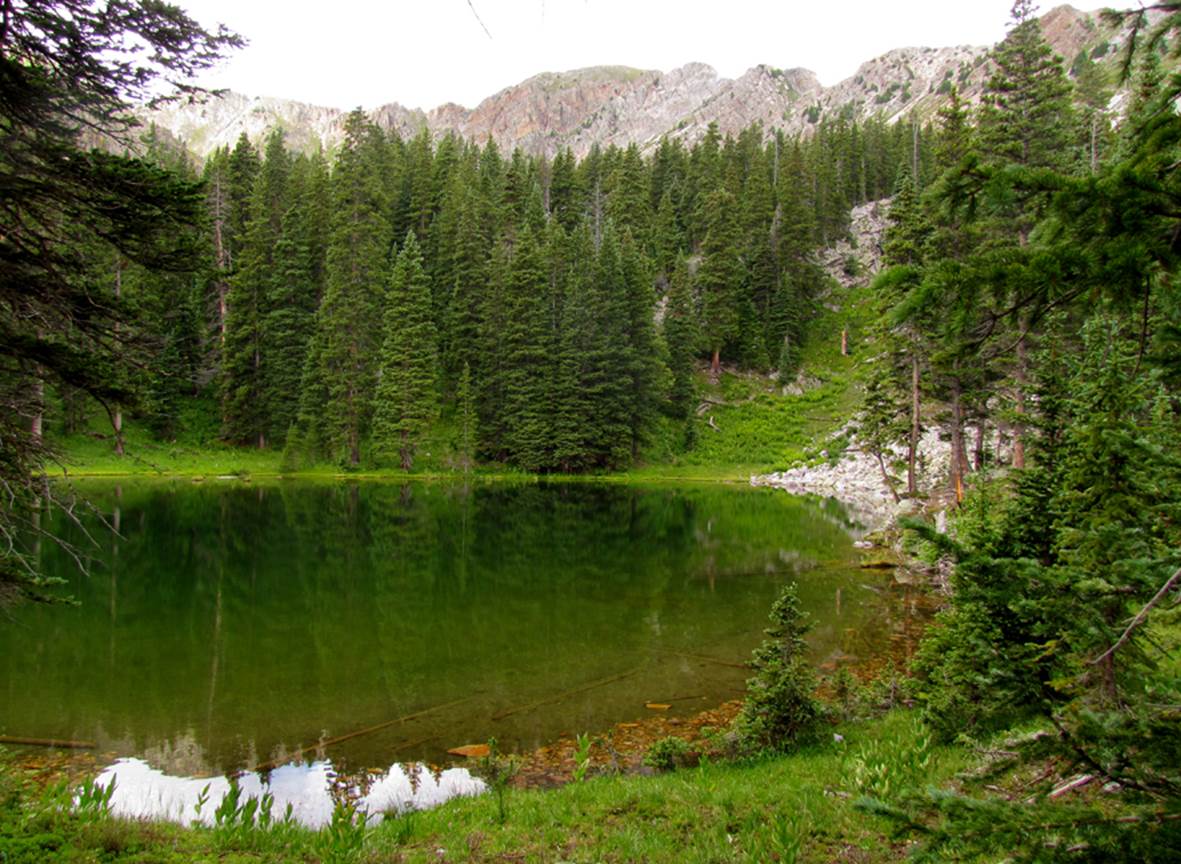 <![endif]>
Below is the "pond" at Quemado Falls
<![if !vml]>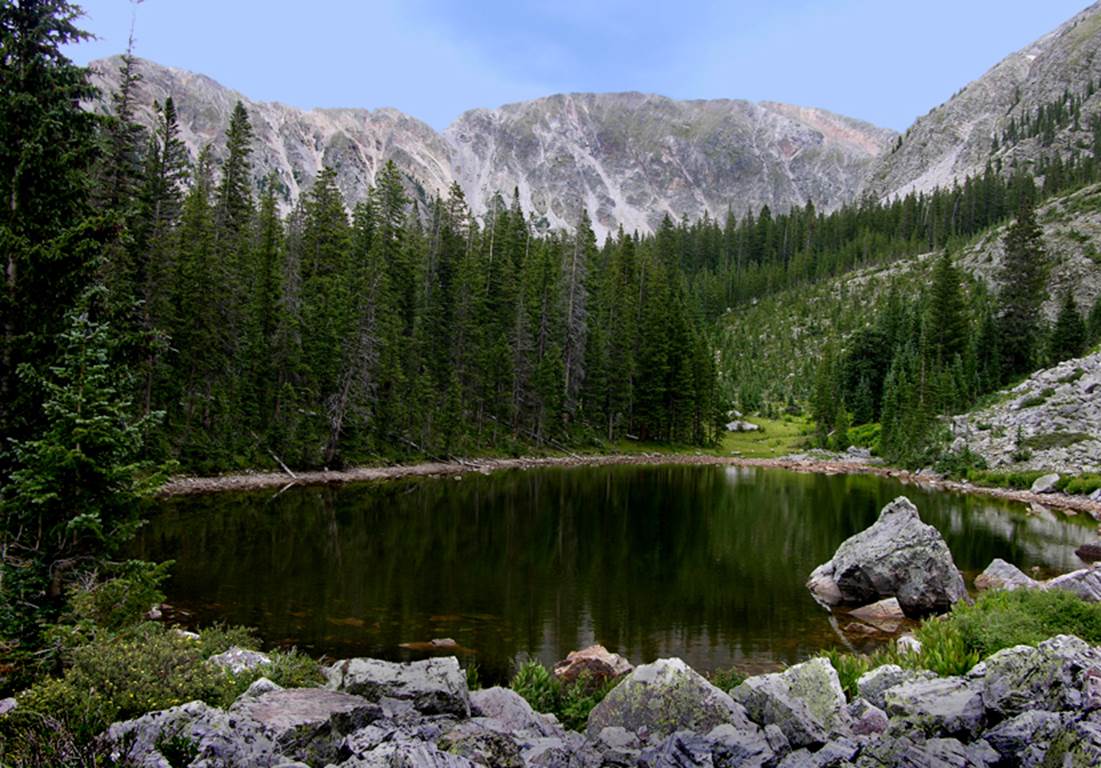 <![endif]>
...and San Leonardo Lake is a cathedral at timberline...!!! ...and has the largest perennial snow-fields in New Mexico  -photo: August 2016
<![if !vml]>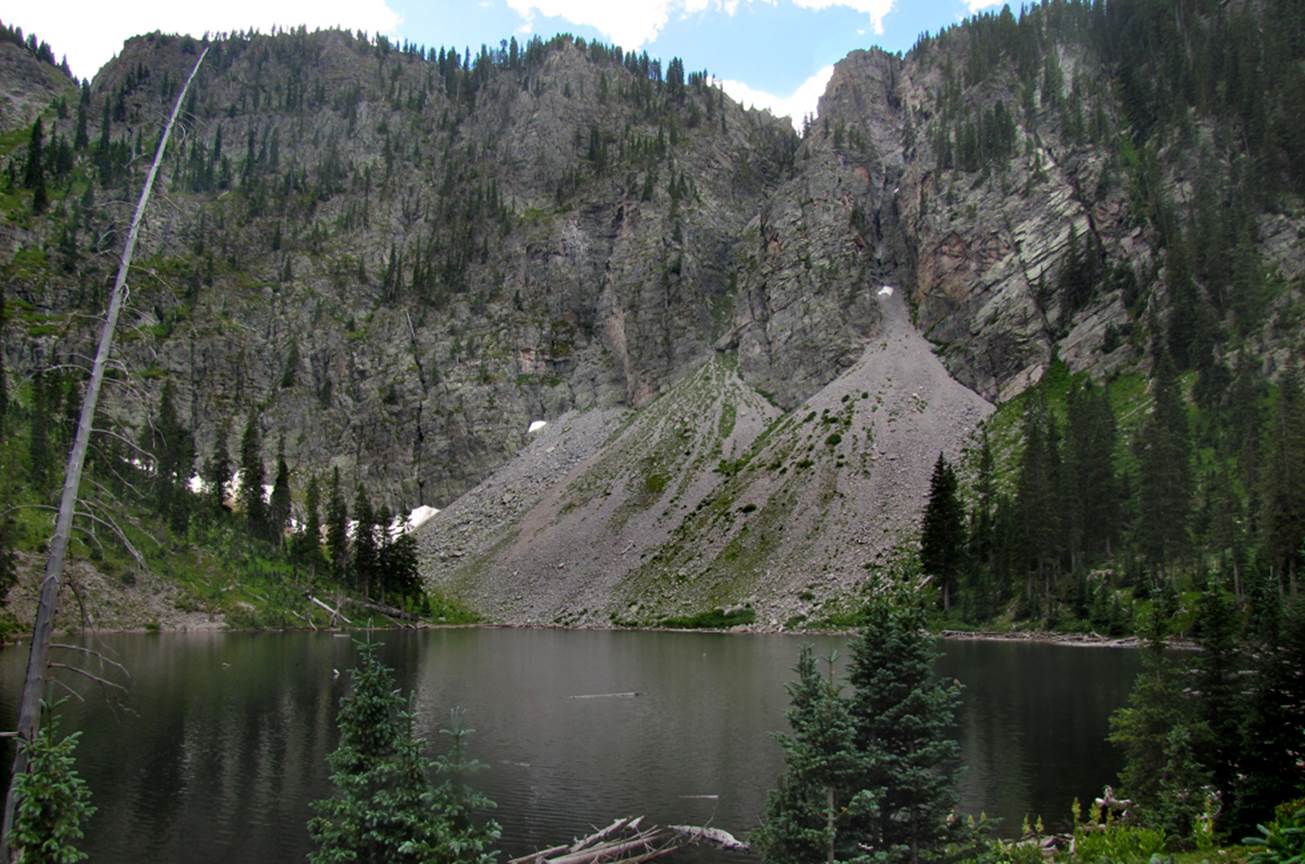 <![endif]>
-the upper end of No Fish Lake...
<![if !vml]>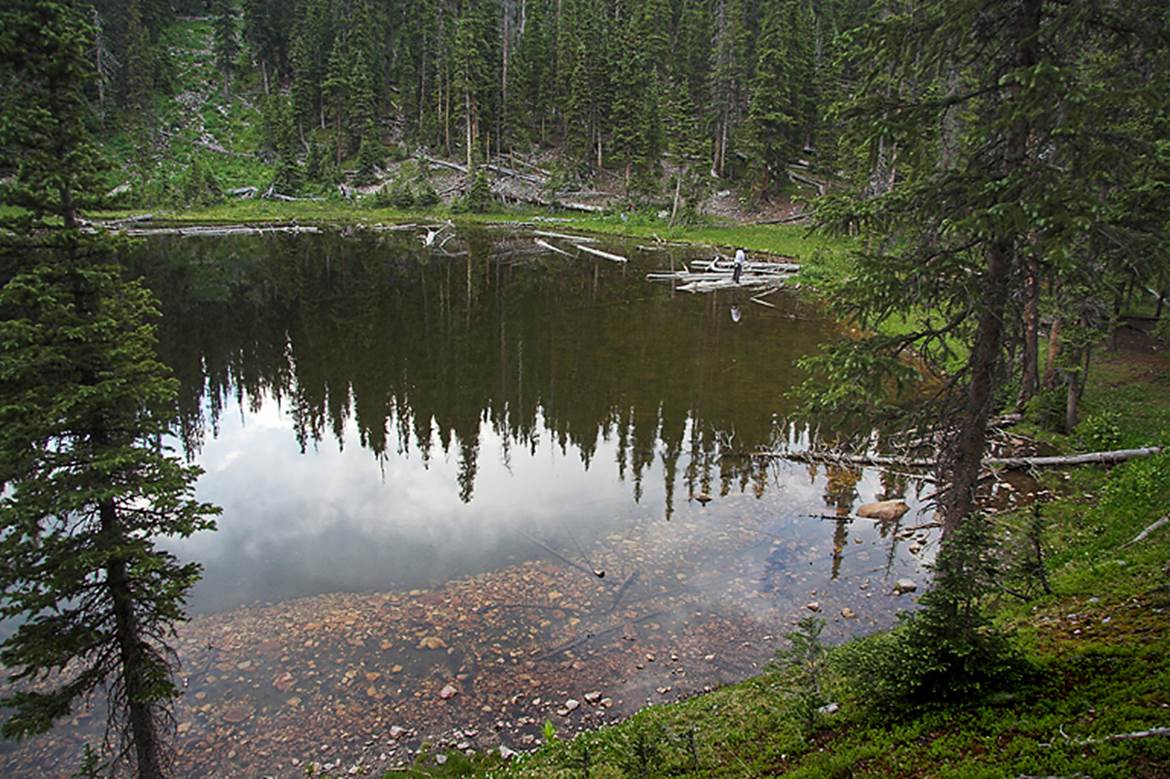 <![endif]>
Enlarged map of Truchas Peaks area
Right-click-save-as on our map to have and print your own hard copy
<![if !vml]>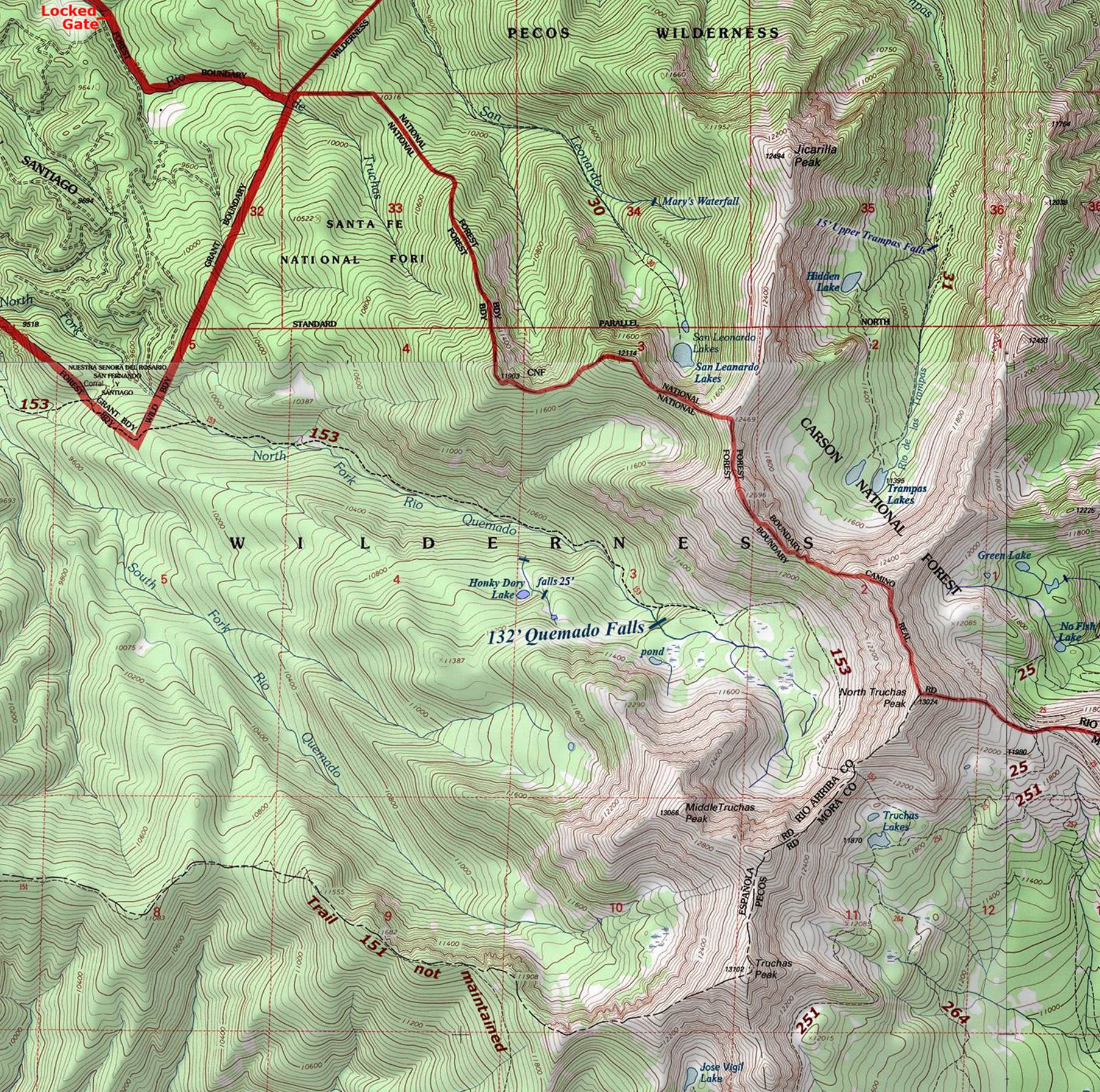 <![endif]>
Send questions and comments to dscott@themarblesculptor.com