Pink Glissade
<![if !vml]>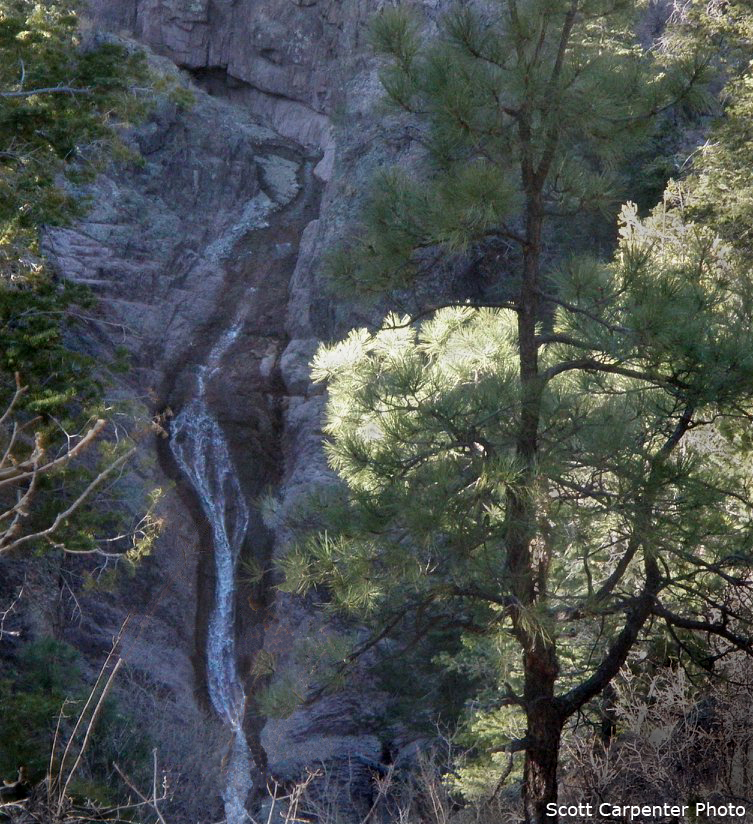 <![endif]>
Pink Glissade is 25 foot high "waterslide" type of watefall.
Pink Glissade is a fairly classy cascade 3.5 miles up Potato Canyon Trail #38, from Forest Road #56 access in Big Rosa Canyon.  This is in the Withington Wilderness of the San Mateo Mountains.  My good friend Bob Julyan named this waterfall during the 1980's… AND you should enjoy some of the many books he has written… "Best Hikes with Children in New Mexico", "The Place Names of New Mexico", "New Mexico's Wilderness Areas" and others.  This link will "enlighten" you: http://www.amazon.com/Mountains-New-Mexico-Robert-Julyan/dp/0826335160
...and what about North Potato Falls just north of Pink Glissade…?  And,,, another falls just north of that…?  See map below.  They are a mile up the North Fork Potato Canyon.  They have never been documented that I know of.  I have never been there and I don't know of anyone else who has... By looking at the topo contour lines Potato Falls is most definitely a higher waterfall than Pink Glissade, but it will have a lesser volume of water flow.  I am anxious to visit these 2 falls, but if you beat me getting up in there, you will be a hero to this old crippled man.  I believe that Potato Falls will likely be about 50' high or more... however, DO NOT VISIT THESE TWO NORTH POTATO CANYON WATERFALLS DURING A LOW-WATER DRY TIME…!!!  Make sure to go during a wet time of year.  These 2 North Fork Potato Canyon waterfalls could easily run dry during a drought.
And, one more secret: we see on Google Satellite that there looks to be a ¾ mile long slot canyon above North Potato Falls... it is marked with 3 red lines on this map below.­­  Hmmmm... and a 60' rope may be needed... and maybe a helmet & some climbing gear... we just don't know yet.  Be sure to send me some photos and info if you beat us getting up into this wonderful place......  Be sure to begin your descent up at least to 8100' elevation, as to visit the two short narrow canyons above the main slot canyon.
Enhanced USGS 7.5' topo map
<![if !vml]>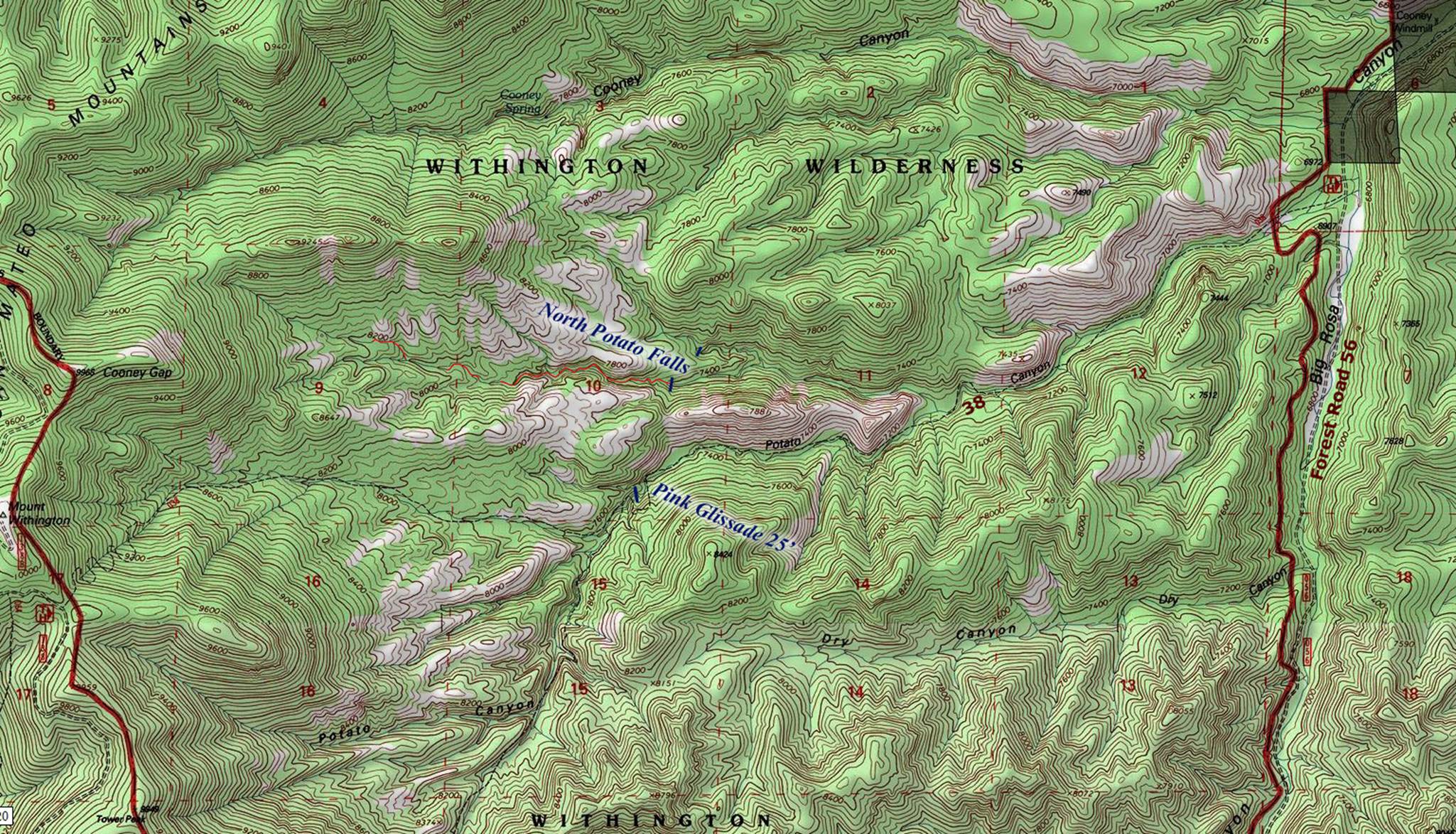 <![endif]>
The thin red dotted lines above represent one mile squares
Send questions and comments to art@DougScottArt.com