Pecos Falls
<![if !vml]>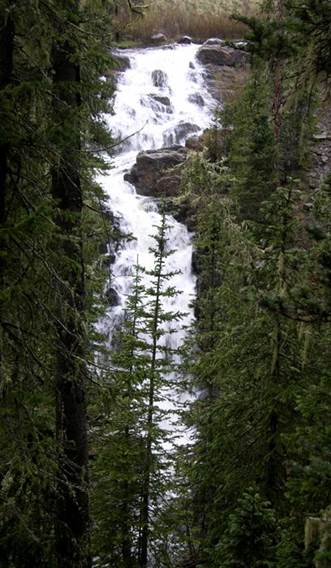 <![endif]>   <![if !vml]>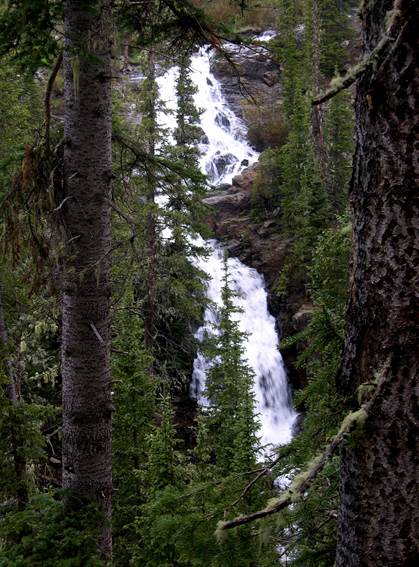 <![endif]>
90 - foot high Pecos Falls
<![if !vml]>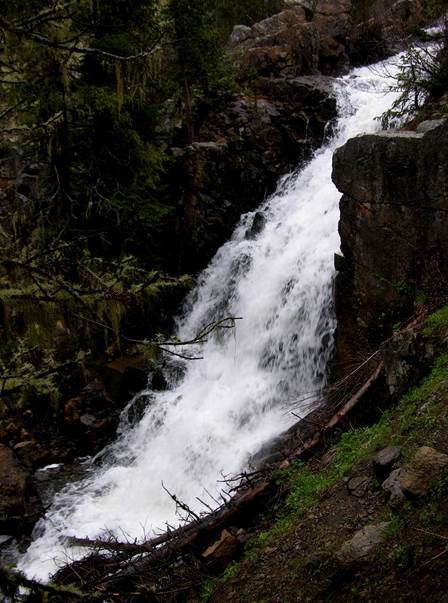 <![endif]>
the lower tier of Pecos Falls
beta facts:
name- Pecos Falls
height- 90' in two separate tiers
elevation- 10,400'
GPS coordinates- ±35°56.204'N 105°33.490'W
flow- healthy perennial trout stream
season- May thru Oct …but earlier is bigger and better
accommodations- Pecos Wilderness
ownership- Santa Fe National Forest
access- 9 miles by trail
nearest town- Cowles is about 10 miles south of here
fun fact- every New Mexico outdoor lover should visit Pecos Falls
essay bro
Even tho the USGS topo maps do not show it, the still water below Pecos Falls is 90 feet lower than it's crest.  Both the upper and lower tier of this waterfall are naturally sculpted into the same mass of bedrock.   It is very impressive in late May and early June…  one of New Mexico's more powerful waterfalls.
Pecos Falls is one of New Mexico's most well-known and beloved falls.  It deserves this reputation.  Every hiking New Mexican should visit here.  It is one of my favorites… but because of thick forest it is hard to get a complementary photograph that shows it's true grandeur.
See also: Noisy Brook Falls
Enhanced National Geographic 7.5' topo map
<![if !vml]>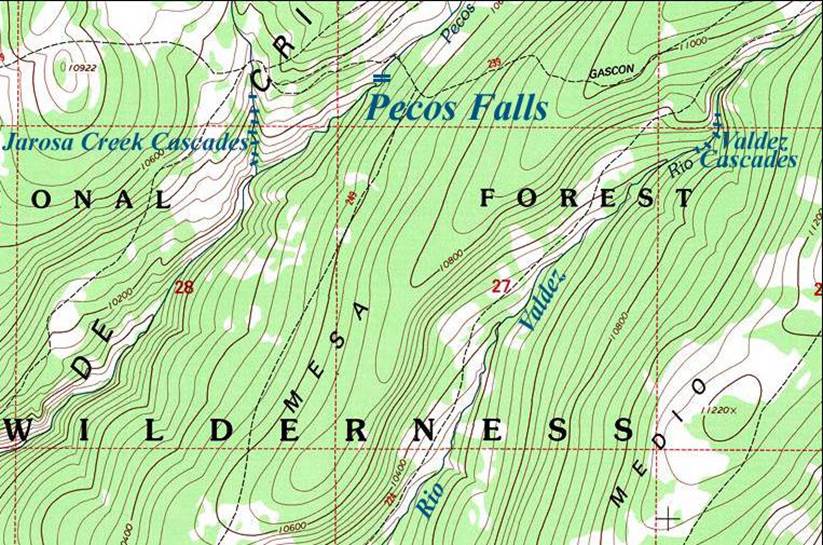 <![endif]>
The thin red lines above are one mile squares
Send questions and comments to doug.vivian@yahoo.com