Ortega Falls
<![if !vml]>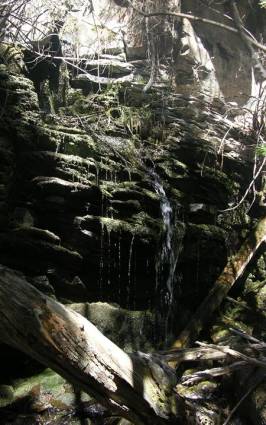 <![endif]> <![if !vml]>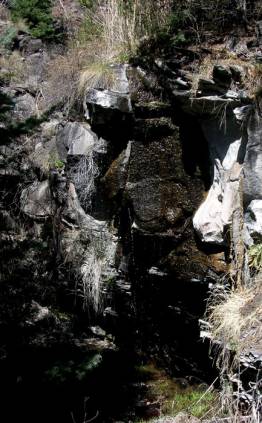 <![endif]> <![if !vml]>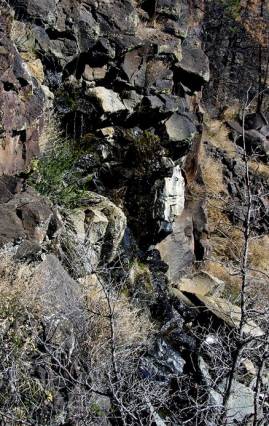 <![endif]>
Left-hand side of Ortega Canyon Falls 15' Right-hand side of Ortega Canyon Falls 25' Ortega Mesa Falls 60' high
May of 2009 was kinda dry around these parts… so these beautiful waterfalls were only trickling
<![if !supportEmptyParas]> <![endif]>
beta facts:
name- Ortega Falls
height- Ortega Canyon Falls right side 15' high, left side 25' high… Ortega Mesa Falls 60' high
elevation- 7400'
GPS coordinates- Ortega Canyon Falls - ±36°18.506'N 104°57.648'W
Ortega Mesa Falls - ±36°17.528'N 104°56.405'W
flow- minimal
season- spring, summer & fall
accommodations- none
ownership- New Mexico State Land
access- 4WD road then trail-less hiking …see map below
nearest town- Rayado is about 5 miles north of here
fun fact- very, very few people ever visit this place
<![if !supportEmptyParas]> <![endif]>
essay bro
I hiked here in early May of 2009… some-what of a dry year. Ortega Mesa was covered with Wild Iris that was not yet in bloom and a herd of 30 elk grazed 50 yards east of me. What a deliteful place this is. A special use permit for recreation is required to legally enter these beautiful state owned lands. This permit can be purchased for $25 a year from the New Mexico State Land Office at 310 Old Santa Fe Trail PO BOX 1148 Santa Fe, NM 87504.
<![if !supportEmptyParas]> <![endif]>
Enhanced National Geographic 7.5' topo map
<![if !vml]>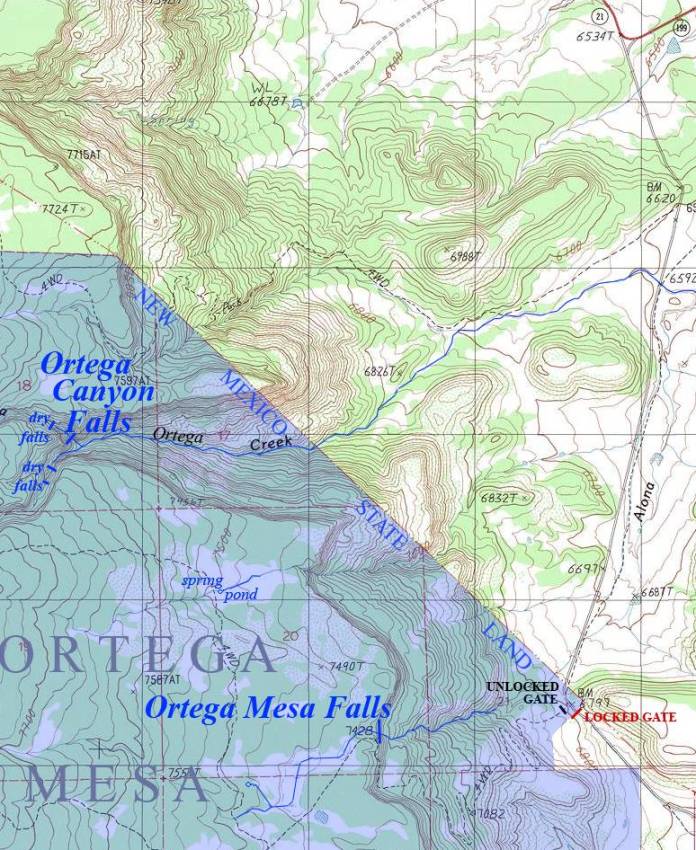 <![endif]>
______________one mile______________
<![if !supportEmptyParas]> <![endif]>
<![if !supportEmptyParas]> <![endif]>
Send questions and comments to dscott@TheMarbleSculptor.com