Mineral Creek Falls
This is one of the more amazing 2 mile hikes in New Mexico...!!!
Do not visit any New Mexico waterfall during a drought
Mineral Creek Falls is splendid and 75' high
<![if !vml]>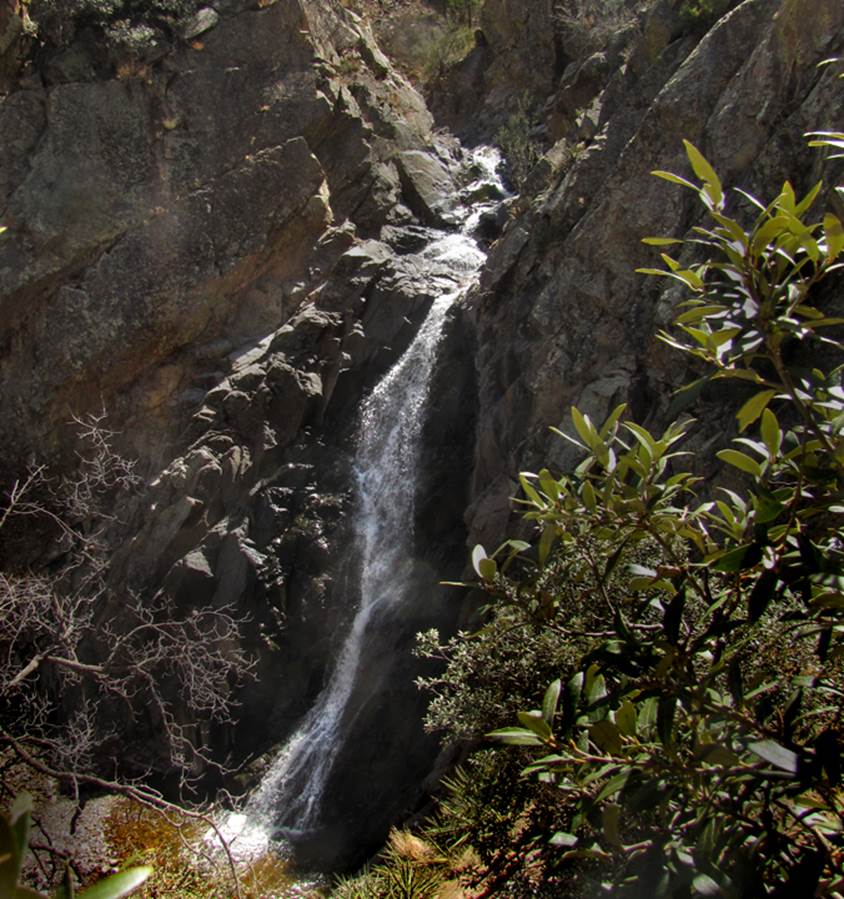 <![endif]>
Mineral Creek Falls is a two mile hike upstream from the parking at Forest Road 157
Then in between your wheels and the falls is 30' wide Mineral Creek Arch...!!
<![if !vml]>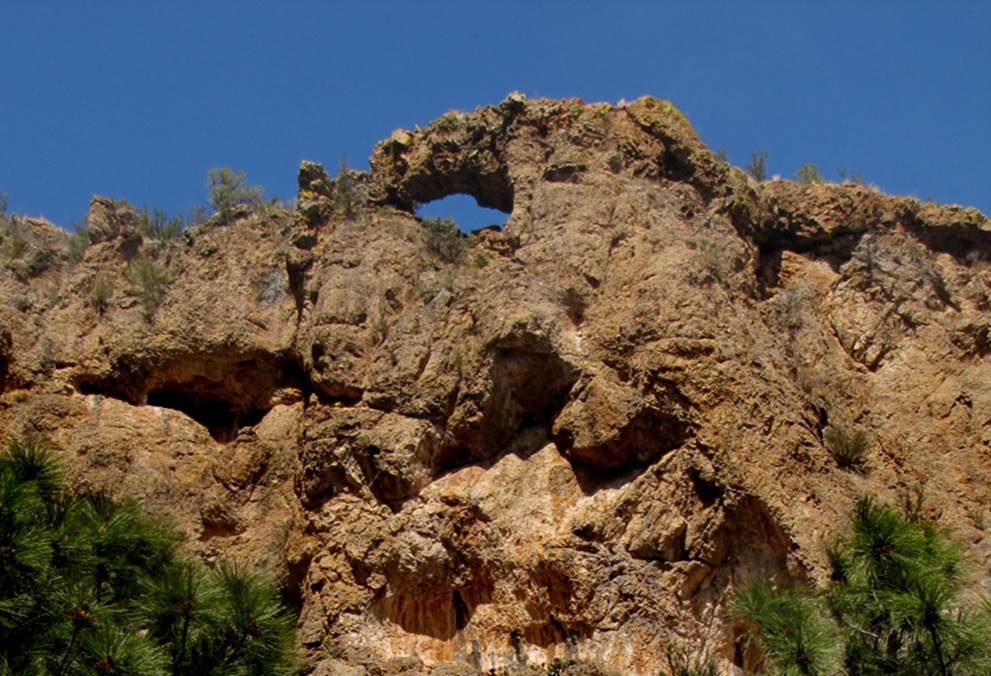 <![endif]>
...and half way between the parking and the natural arch is the 13' high lower falls
<![if !vml]>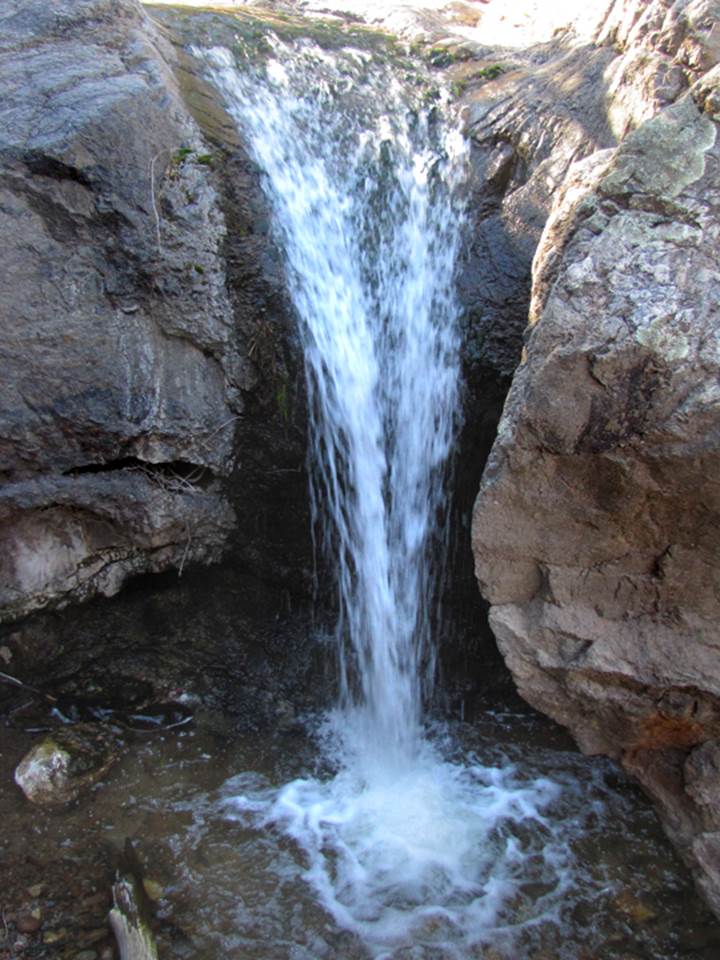 <![endif]>
beta facts:
name- Mineral Creek Falls
height- 75'
elevation- 6789'
GPS coordinates- ±32°58'13.879"N 107°44'19.432"W
flow- USGS topos call this stream perennial, but it could go dry during extra dry years
season- March, April and August thru October
accommodations- none
ownership- Gila National Forest
access- this is a 2 mile hike, mostly trail until last ¼-mile rock-hopping
nearest town- Kingston is about 4.5 miles south of here
fun fact- anyone who visits this waterfall… will return...!!!
essay bro
Even after the forest fire has this whole area EXTREMELY burned..... it is still a WAY beautiful place.......!!!
...Also Devon Fletcher has some unfortunate "news" about this area: http://southernnewmexicoexplorer.blogspot.com/
Please feel free to right-click-save-as on the map below to save yourself a hard copy
Enhanced USGS 7.5' topo map <![if !vml]>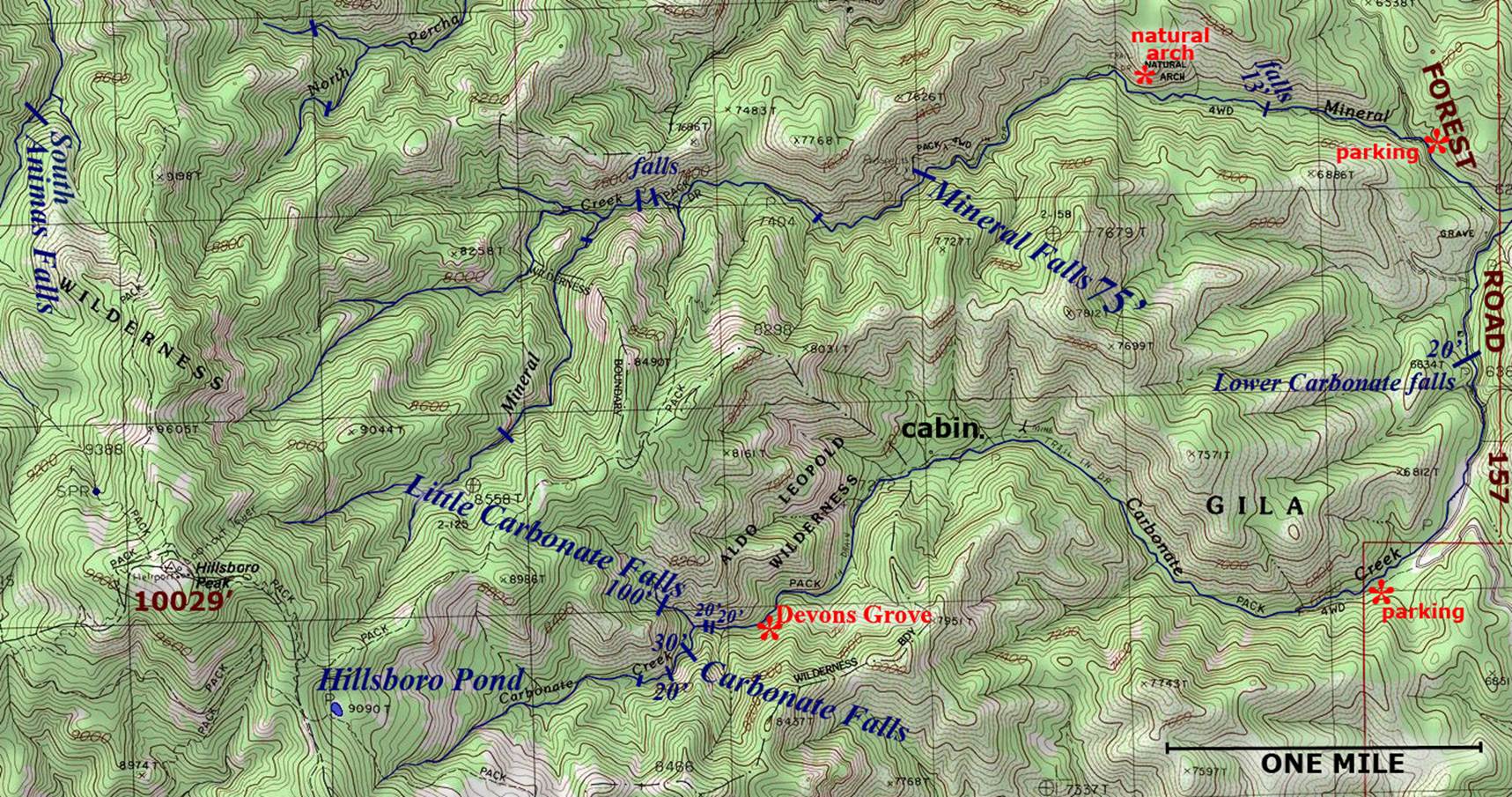 <![endif]>
Send questions and comments to dscott@TheMarbleSculptor.com