Miller Falls
<![if !vml]>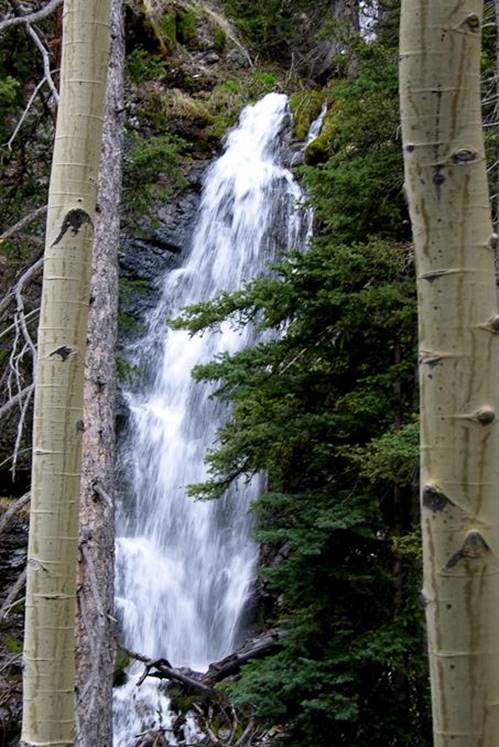 <![endif]>         <![if !vml]>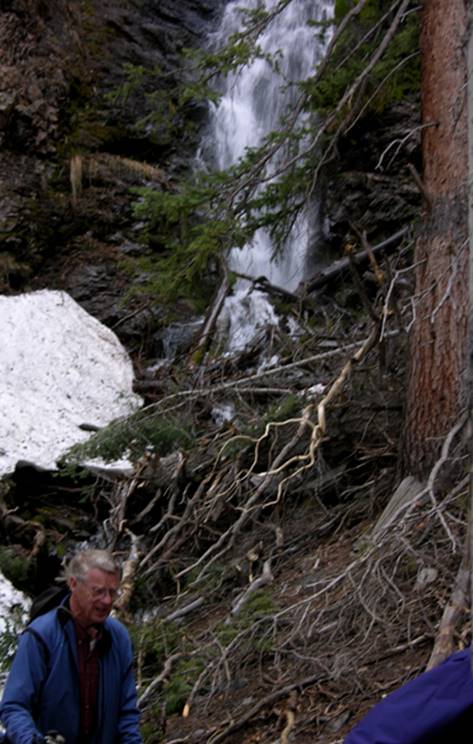 <![endif]>
Beautiful Miller Falls is in the upper Red River Basin.  Only the lowest of its four tiers is shown here with Red River's John Miller.  This waterfall is named in memory of his father.  See another photo at the bottom of this page.
beta facts:
name- Miller Falls
height- 70' in four tiers.  The lowest tier is about 35'.
elevation- 10,400'
GPS coordinates- ±36°37.739'N 105°24.00'W
flow- perennial
season- mid-May to mid-October
accommodations- none
ownership- Carson National Forest
access- it's about a half a mile horizontal and nuthern' strait up, so… you figger it out.
nearest town- Red River is about 6 miles north of here
fun fact- 75 year-old John Miller still climbs that steep hillside… How 'bout you…???
essay bro
The above photos were shot in mid-May so there was still a good bit of snow around.  Miller Falls is well worth the "killer" steep climb and there are some smaller waterfalls below… See another photo below this map.
Right-click-save-as to make yourself a copy of our map below
To see a larger, updated and more detailed map of this entire Wheeler Peak Area, click here: http://www.dougscottart.com/hobbies/waterfalls/TaosMtnsSEquad.htm
and here: http://www.dougscottart.com/hobbies/waterfalls/TaosMtnsMap.htm
Enhanced USGS 7.5' topo map
<![if !vml]>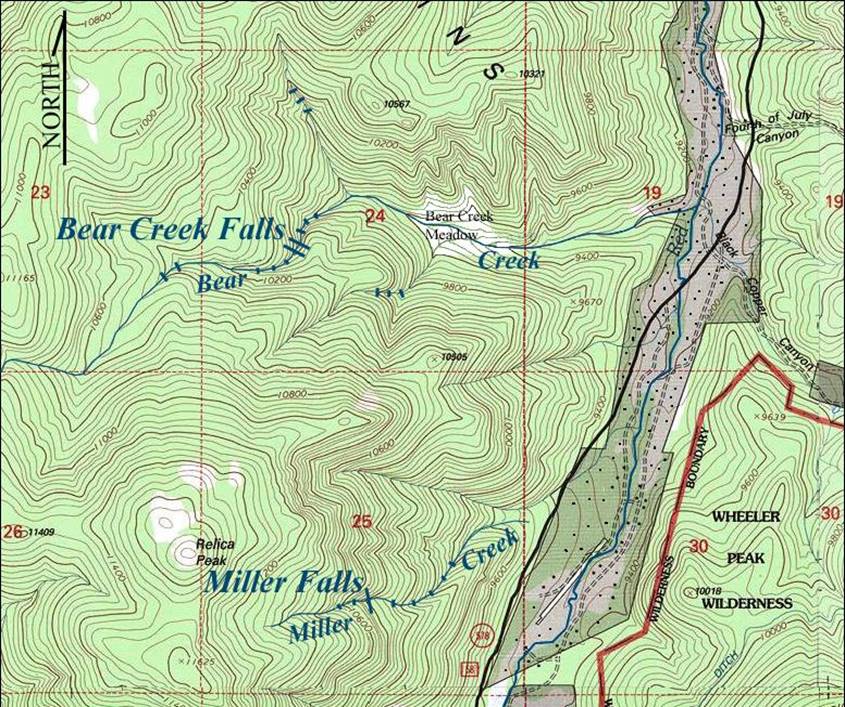 <![endif]>
________________one mile_______________
…a nice 25' waterfall a short distance below Miller Falls
<![if !vml]>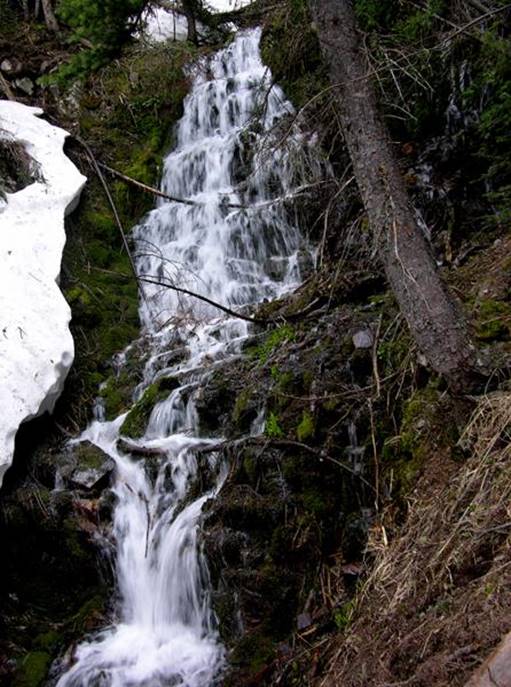 <![endif]>
Send questions and comments to dscott@TheMarbleSculptor.com