­­Mary's Waterfall
<![if !vml]>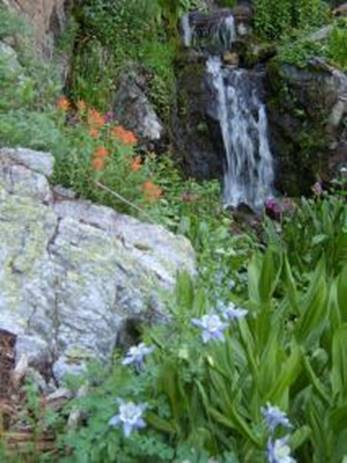 <![endif]> 
mother nature has decorated "Mary's Waterfall"  with Columbine and Indian Paintbrush
beta facts:
name- Mary's Waterfall
height- Mary says, "just right"
elevation- Mary says, "pretty high up"
GPS coordinates- Mary didn't say
flow- perennial
season- summer and fall
accommodations- Pecos Wilderness Area
ownership- Carson National Forest
access- Mary will take you there, man… just follow her…!!!
nearest town- Truchas is about 10 miles west of here
fun fact- Mary is willing to share her waterfall, but you hafta hunt to find it and her both.
essay bro
…check out Mary's website: http://www.newmexicowilderness.org/home
Enhanced National Geographic 7.5' topo map
-map-
…remember, I said Mary can take you there… you don't need a map…!!!
 she says it is up the North Fork of the Rio San Leonardo 
*
I enjoyed this original webpage so much... that I just must leave it up.

  

Unfortunately, Mary does not host wilderness experiences anymore, but she does do ware-able art and still lives at the boundary of New Mexico's amazing Pecos Wilderness.

  

see: www.motherspirit.us

  
I recently hiked into Mary's Waterfall and San Leonardo Lakes - here are my photos and notes:
<![if !vml]>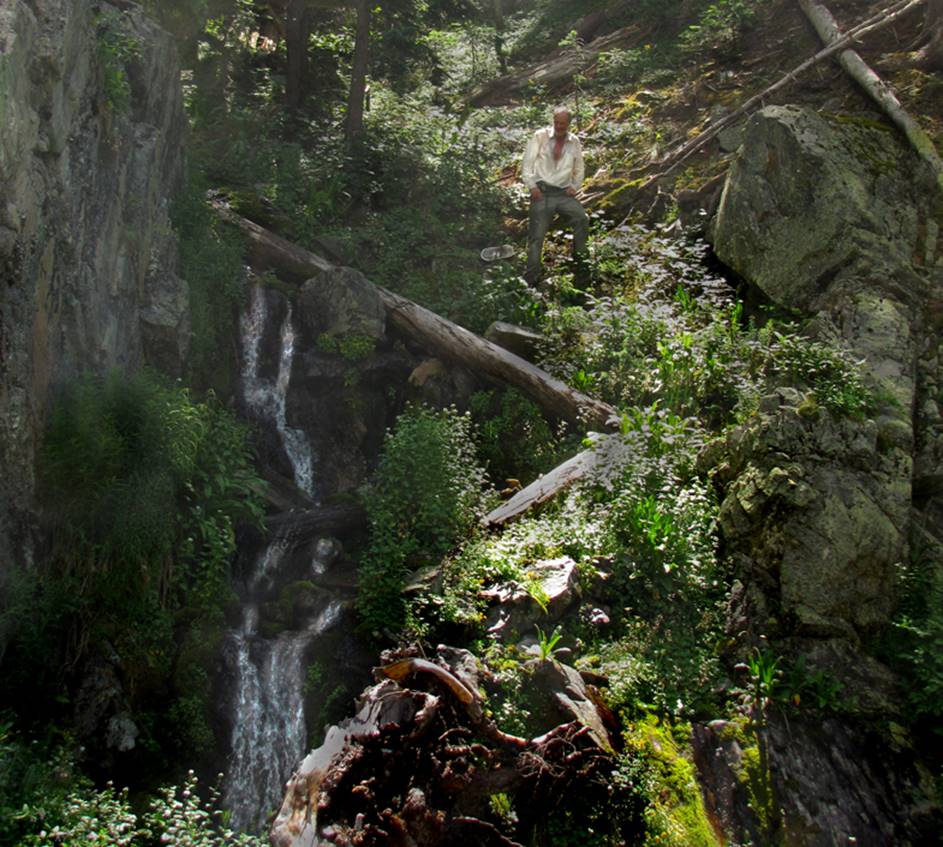 <![endif]>
I appreciate Mary sharing her waterfall with me and you... it is a sweet little waterfall maybe 16' high with a couple tiers and a big old knarlly tree stump at it's base
...and below is Brian standing among the falls of what we call San Leonardo Cascades
<![if !vml]>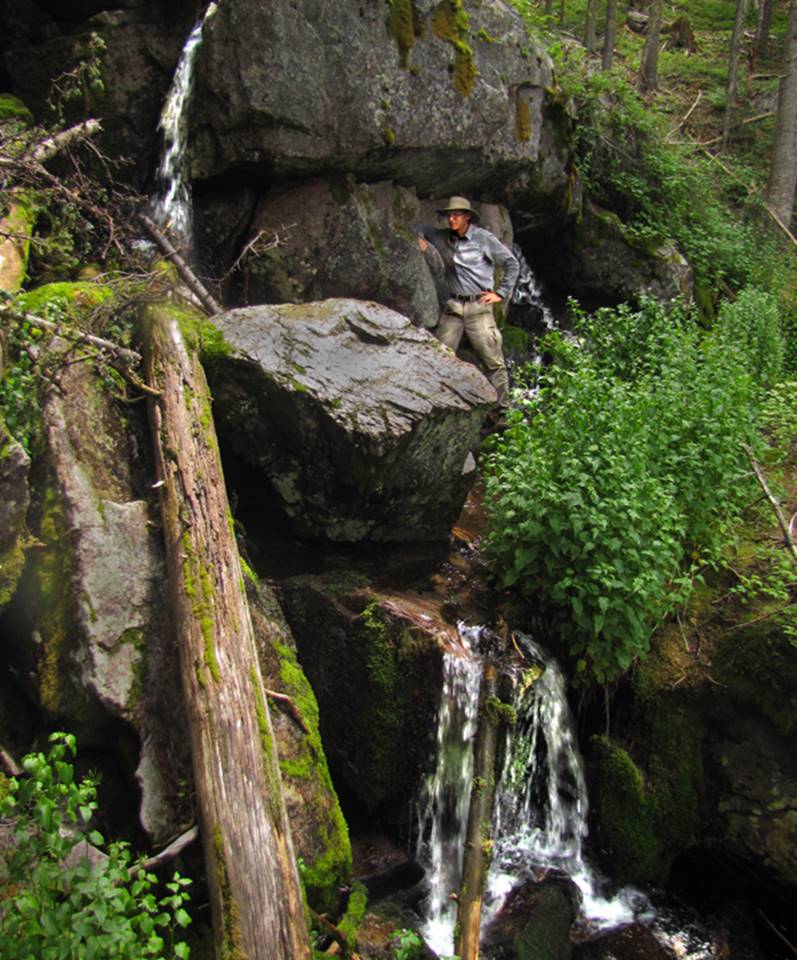 <![endif]> 
This next photo below is Mary's Cathedral which is known publicly as "San Leonardo Lake", and the largest fields of perpetual snow in New Mexico…!!!     Photo: August 2016
<![if !vml]>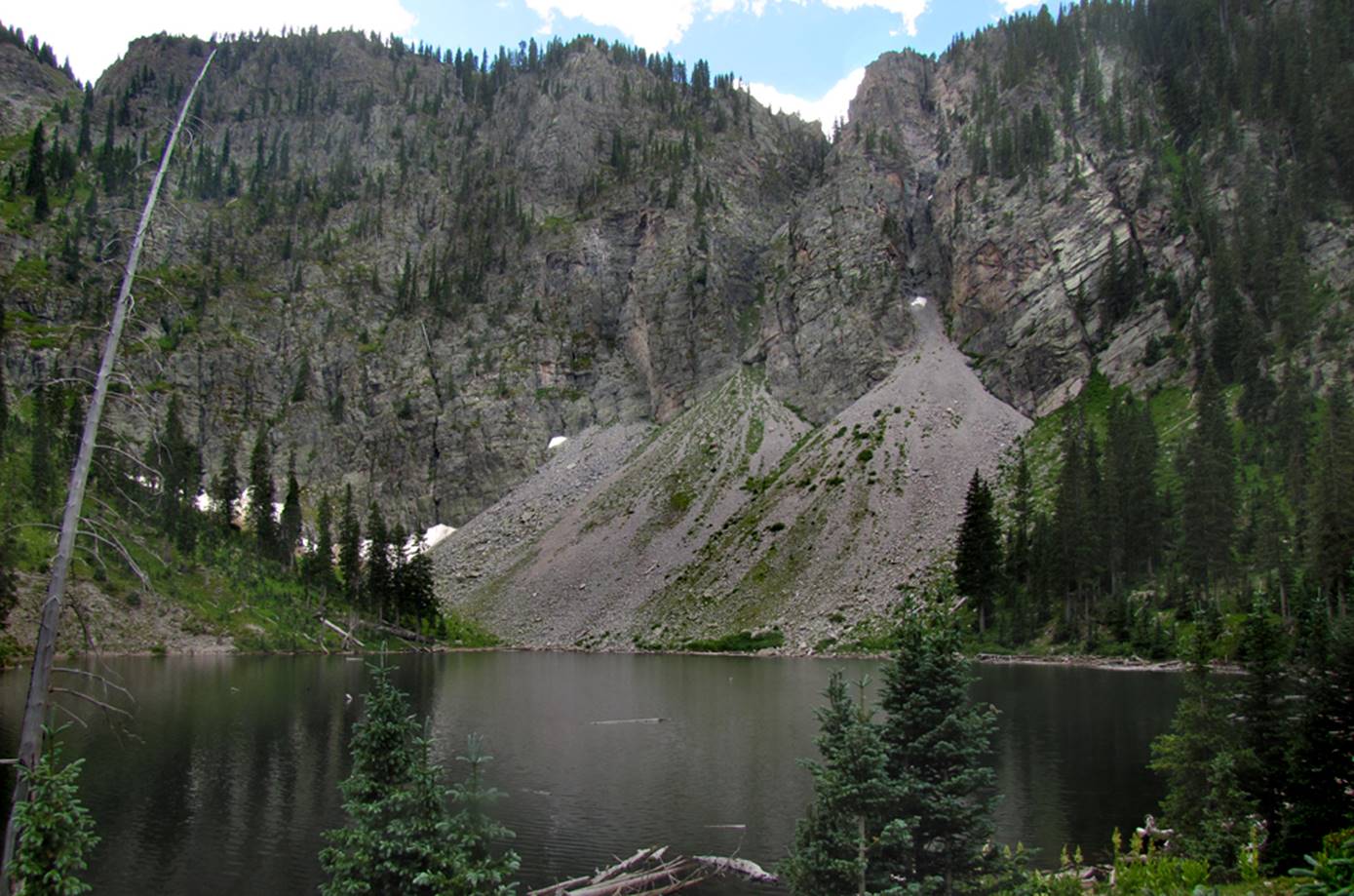 <![endif]>
And finally Little San Leonardo Lake – unfortunately these two amazing lakes have no trout – but they are beautiful
<![if !vml]>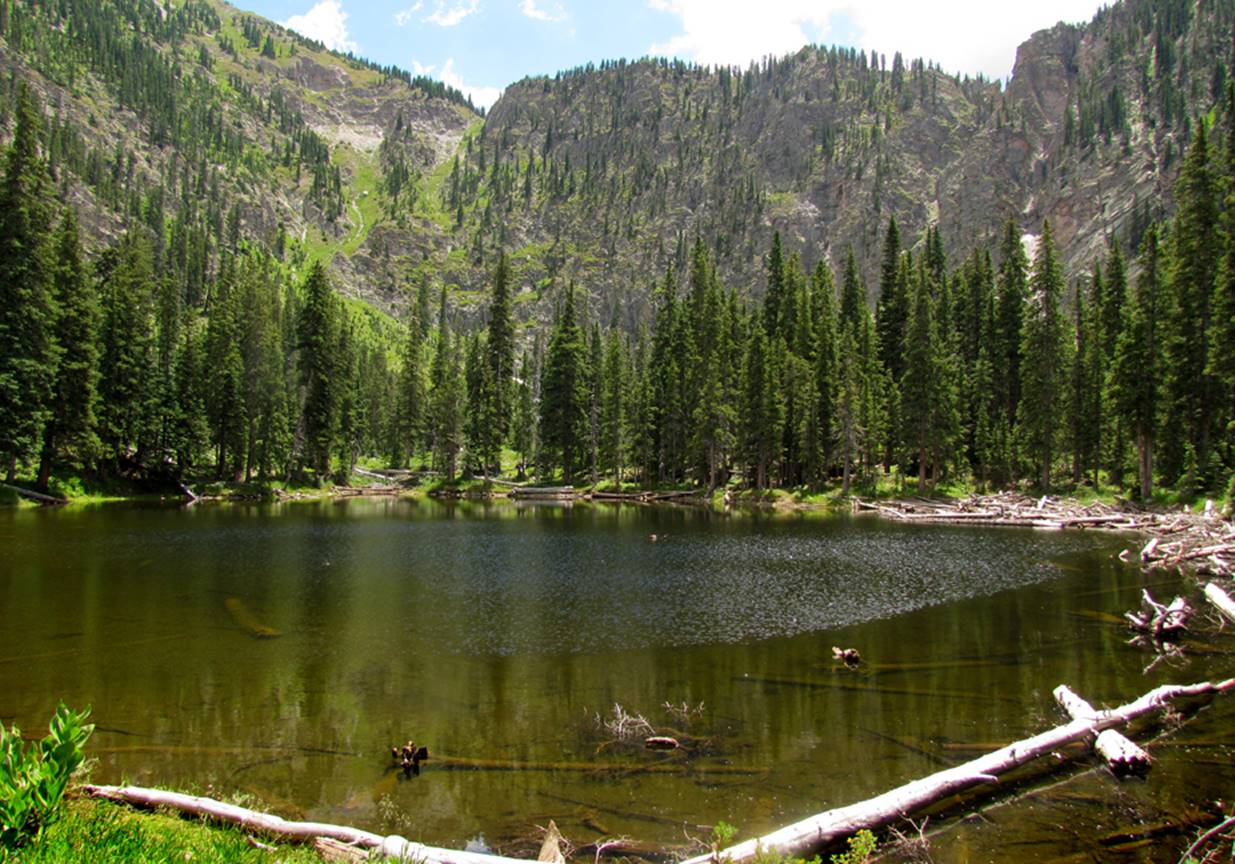 <![endif]>
right-click-save-as our map and print yourself a hard copy to take with you on your hike
<![if !vml]>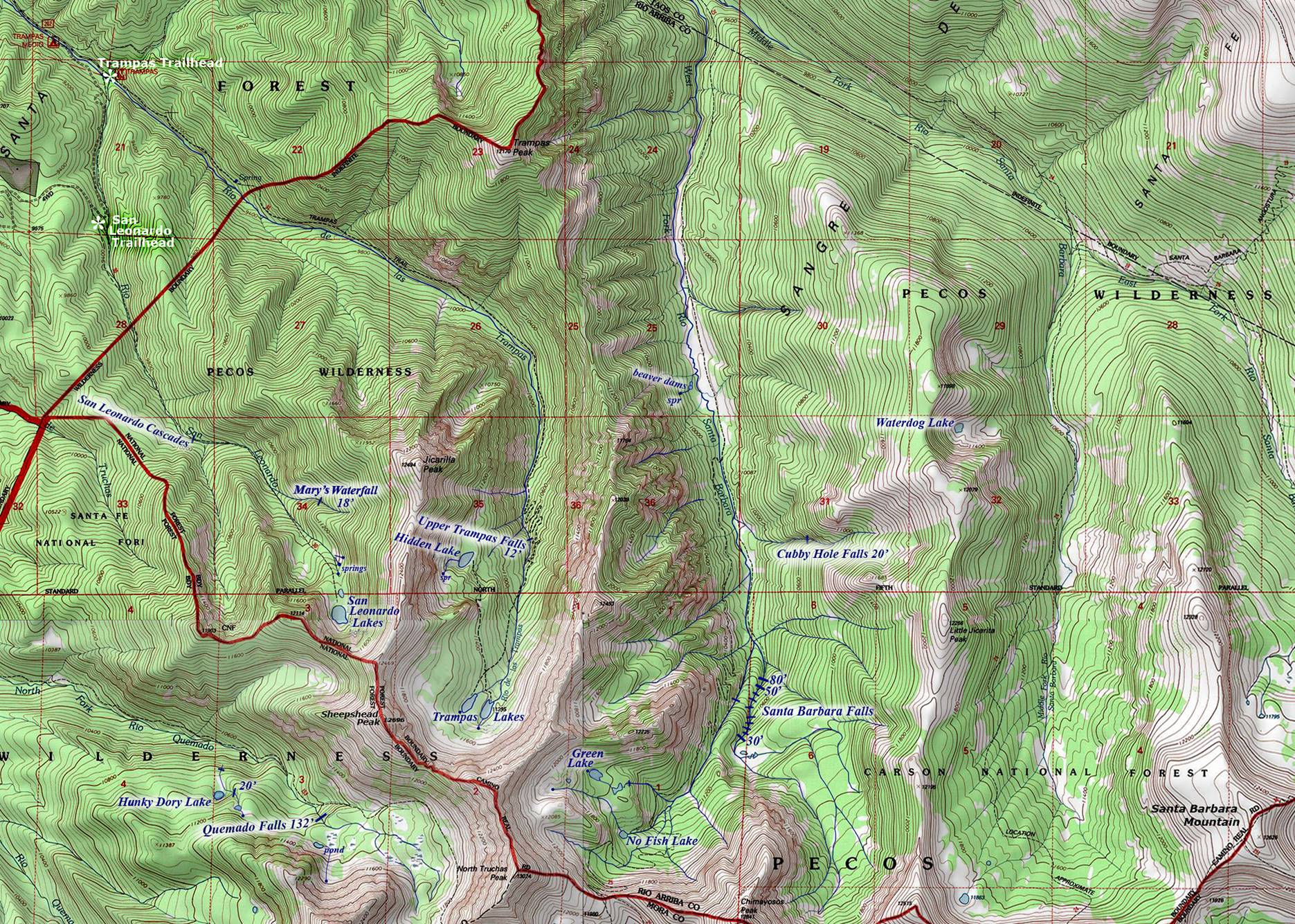 <![endif]>
Send questions and comments to dscott@themarblesculptor.com