Little Tesuque Falls
See on youtube: https://youtu.be/FhVxfjMngEY
<![if !vml]>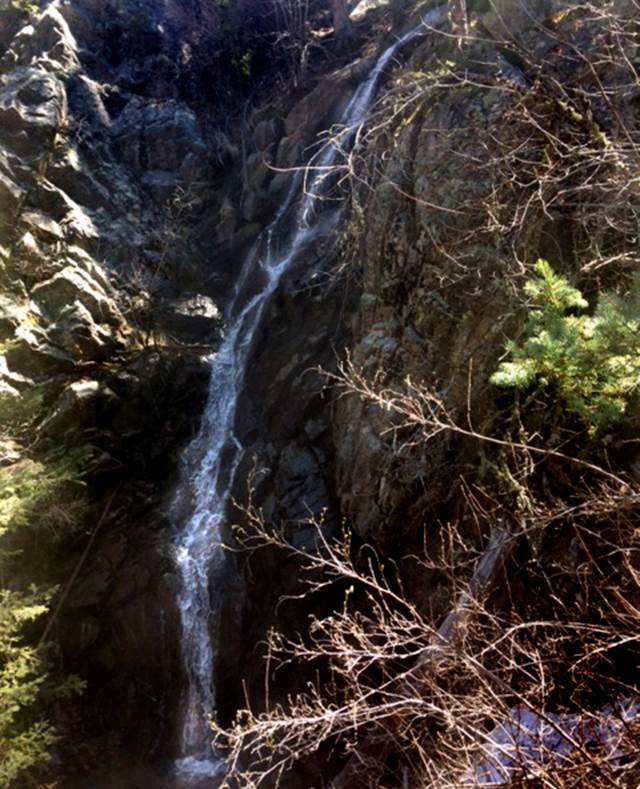 <![endif]> <![if !vml]>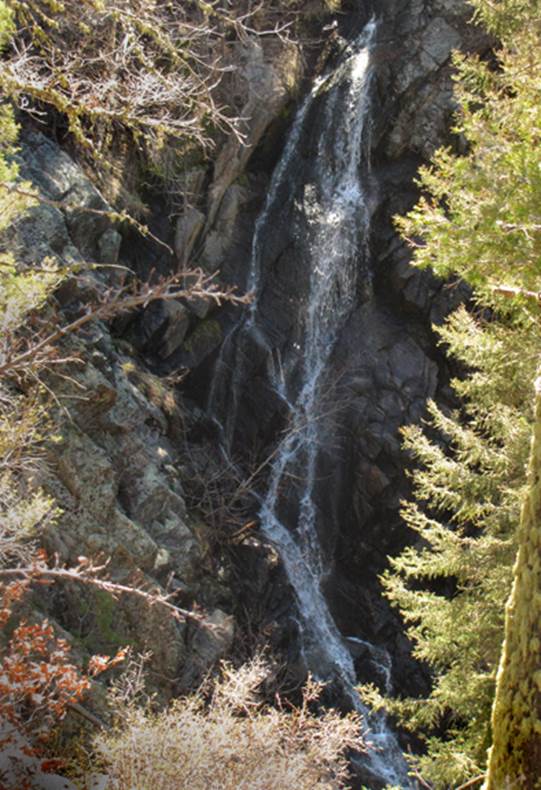 <![endif]>
70 foot high Little Tesuque Falls is a little known beauty quite close to Santa Fe
Feel free to right-click-save-as to have your own printed hard-copy of this map, in hand on your hike
<![if !vml]>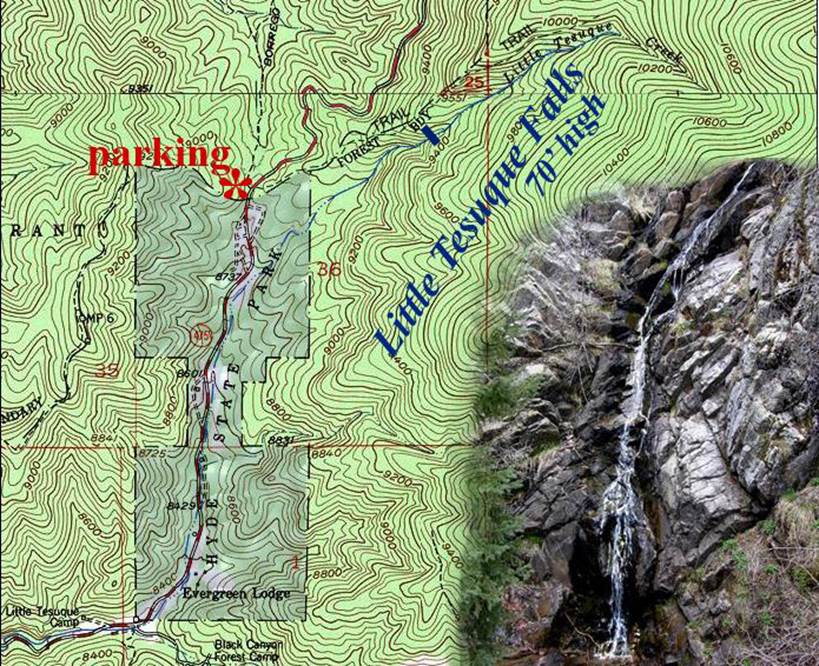 <![endif]>
70 foot high "Little Tesuque Falls" hides just above Hyde State Park near Santa Fe and it is rarely visited...!!
beta facts:
name- Little Tesuque Falls
height- 70'
elevation- 9300'
GPS coordinates- ±35°44.888'N 105°49.505'W
flow- perennial
season- anytime, but best in the spring
ownership- public – Santa Fe National Forest
access- ...a steep one mile trail
nearest town- Santa Fe
fun fact- this is a wonderful secret
essay bro:
Park at the Borrego Trail Parking Lot just above Hyde State Park, cross the paved highway and hike one mile up the mountain.  Borrego Trail goes down.  You go up…!!!  There is a trail altho it has no sign.  It is a little steep in places but quite do-able.  You will hear this high, wonderful waterfall down in a deep ravine to your right.  There are unmarked trails that descend to view the falls from straight-on… and there is a faint trail that drops down to the very brink of the cataract. 
Send questions and comments to doug.vivian@yahoo.com