Latir Falls
See on Youtube: https://www.youtube.com/watch?v=1DEyVFQ7waE
Latir Falls is in an amazingly beautiful place called Rio Costilla Park
Rio Costilla Park
Rio Costilla Park is open to the public …I rate this place as a "must-see"
See: http://www.riocostillapark.net/camping-fishing/
For rates and info
<![if !vml]>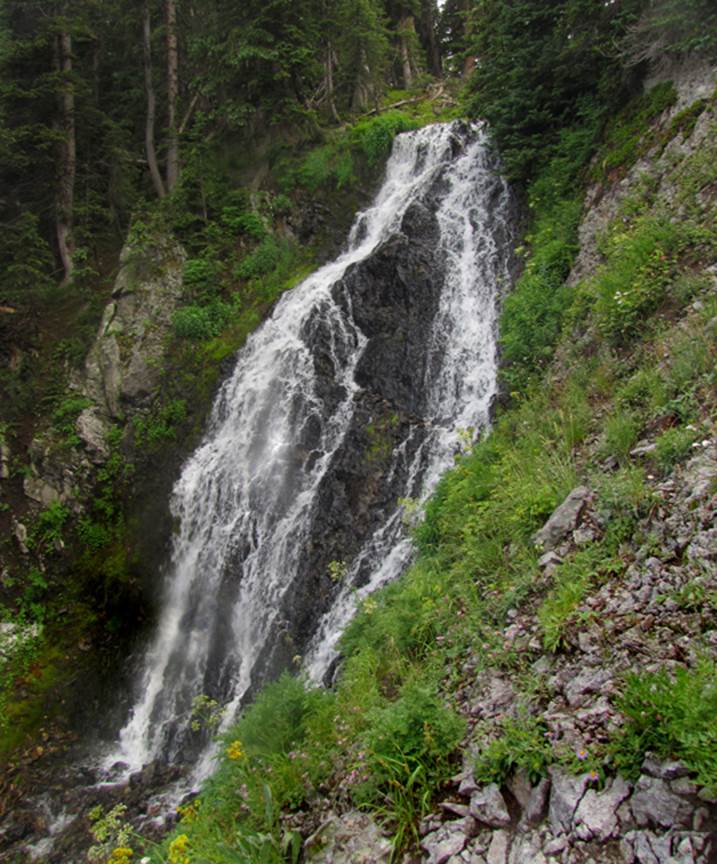 <![endif]>
Fifty foot high Latir Falls is found between Latir Lakes number three and four
<![if !vml]>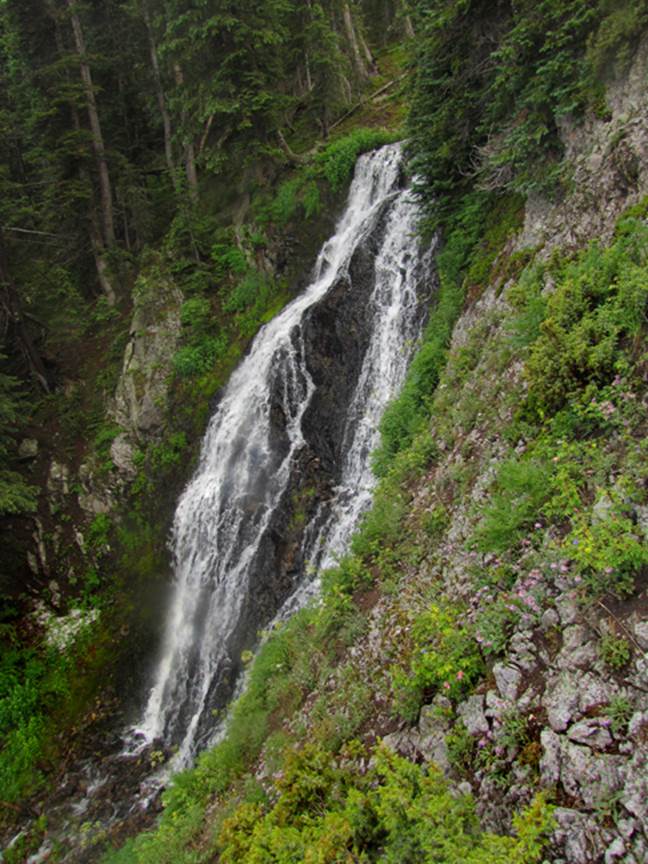 <![endif]>
It was raining when the shutter clicked…sorry about a couple raindrops on my camera lens
<![if !vml]>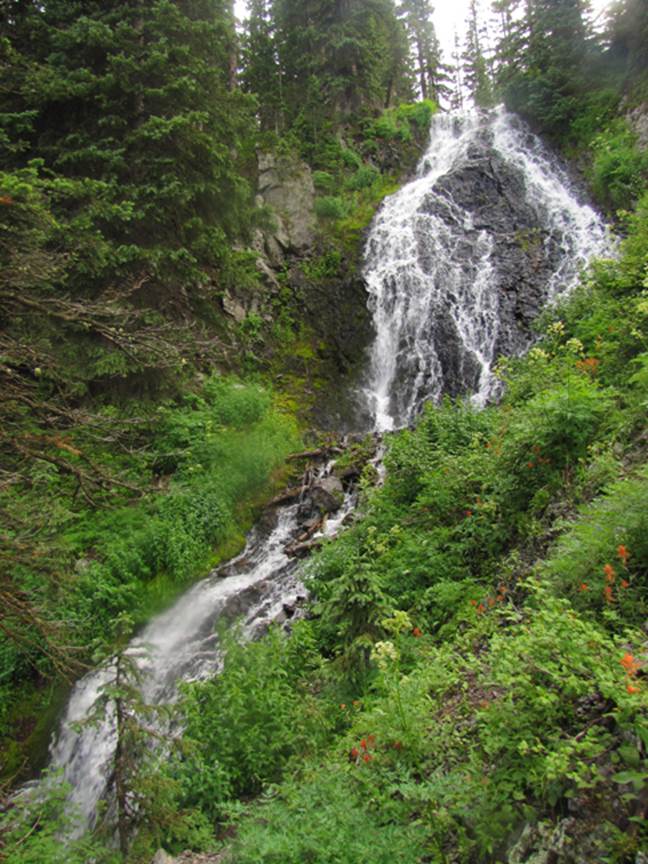 <![endif]>
This photo shows the small 15' high tier just below the 50' high main waterfall
<![if !vml]>
<![endif]>
This photo shows a 25' high tier a short ways downstream… notice you can still see the main Latir Falls in the background
The photo below shows my girls and I there during low-water …the worst drought I have seen in my life-time 2002
<![if !vml]>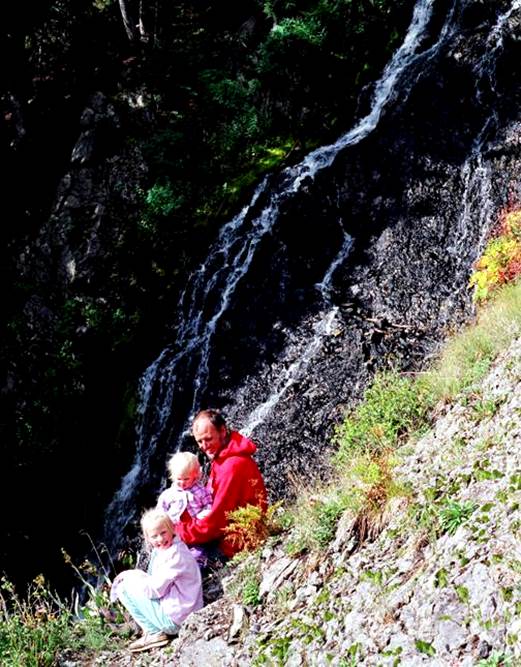 <![endif]>
beta facts:
name- Latir Falls
height- 50'
elevation- 11,500'
GPS coordinates- ±36°48.210'N 105°27.540'W
flow- perennial
season- summer and fall
accommodations- nice campgrounds
ownership- private – Costilla Land and Cattle Co.
access- ¼ mile hike above Latir Lake #3
nearest town- Costilla is about 20 miles north of here
fun fact- you are on top of the world…!!!
essay bro:
The northern most trout stream in New Mexico's Sangre de Cristo (blood of Christ) mountains is Costilla Creek. Its western most tributary is Latir Creek whose source is a chain of nine timberline lakes – Latir Lakes.  That topo map below look like a real "Dream Land".  It is Rio Costilla Park area.  You will find Latir Falls making its 50-foot leap among other cascades between lake #3 and lake #4.
Latir Creek lies on private land… from end to end.  Costilla Land and Cattle Company of Costilla, NM invites you to visit, camp, fish, hunt, shoot photos or just kick back and relax… and you will find their fee extremely reasonable.  Take highway 68 north of Taos 40 miles, at Costilla turn left and continue past Amalia 9 miles.  Even their gate is beautiful.
All 12 lakes on this map below have native Rio Grande Cutthroat Trout.
Enhanced USGS 7.5' topo map
<![if !vml]>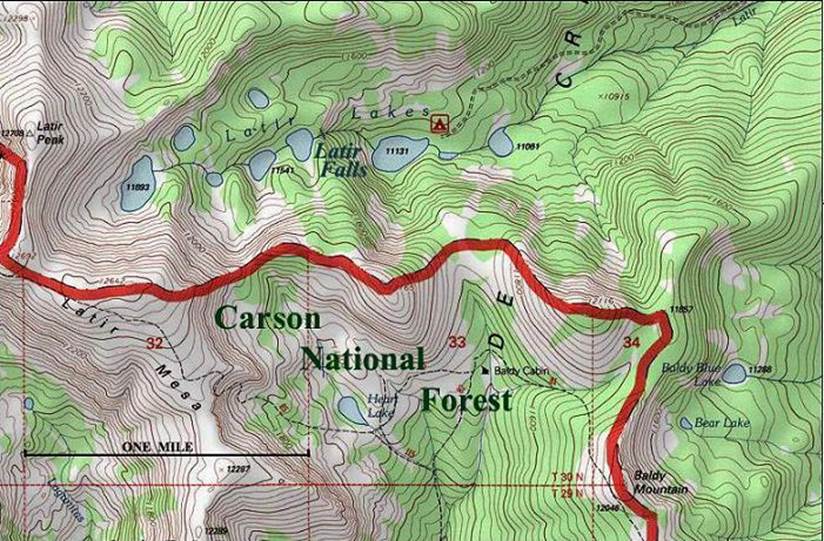 <![endif]>
Send questions and comments to art@DougScottArt.com