Italianos Falls
<![if !vml]>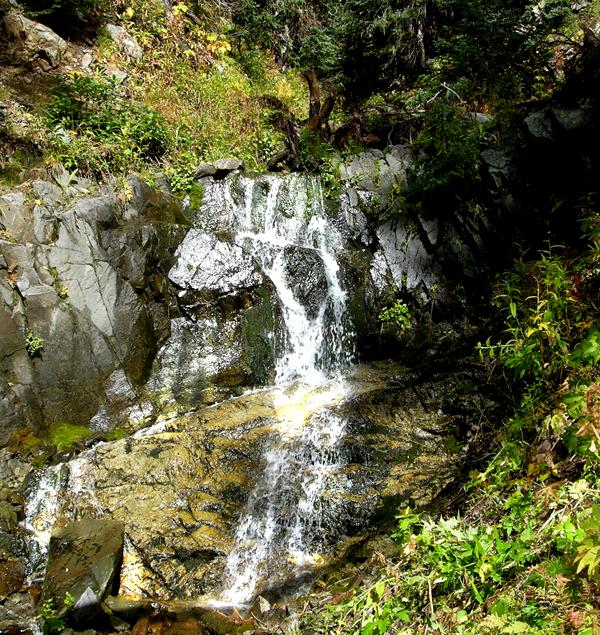 <![endif]>
Italianos Falls is a smaller waterfall than I normally post... but it is a beauty. It drops over a clean 12' high granite ledge that is quite difficult to climb around. I find Italianos Falls to be a very worthy destination.
These photos were taken during low water in late September ...late spring should be much grander flow…!!!
<![if !supportEmptyParas]> <![endif]>
These next two photos show two different cascades that you will see along your way hiking in to visit Italianos Falls but unlike Italianos Falls these are close to the trail.
<![if !vml]>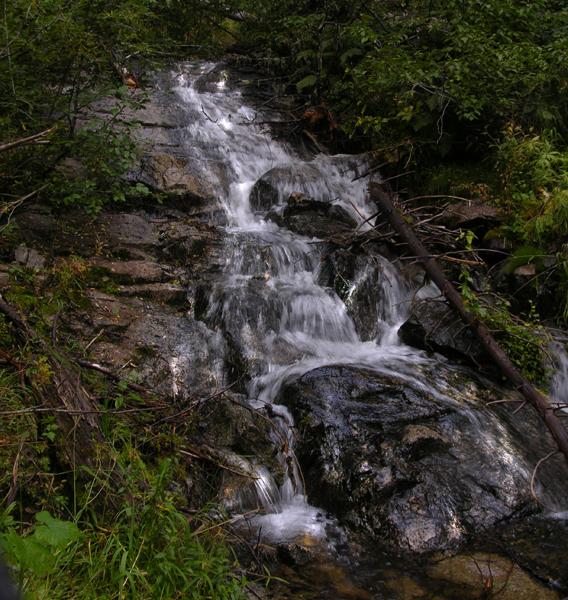 <![endif]>
you will see this clean "water-slide" looking cascade about a half mile above the trailhead on your left.
<![if !supportEmptyParas]> <![endif]>
<![if !vml]>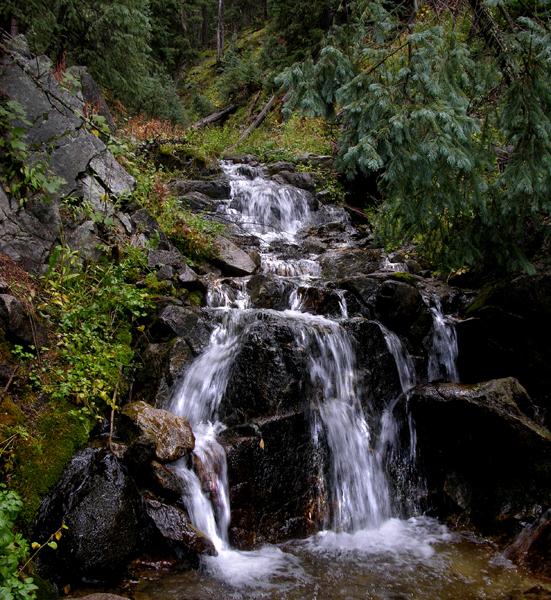 <![endif]>
These two head-high cascades are not as close to each other as they appear in this photo. There is a good space of flat water between them. You will encounter these pretty cascades about a mile and a half from the trailhead and just after Italianos Trail leaves the creek for good. You will find Italianos Falls by walking up Italianos Creek another few hundred yards.
<![if !supportEmptyParas]> <![endif]>
beta facts:
name- Italianos Falls
height- 12'
elevation- 10,000'
GPS coordinates- ±36°36.200'N 105°29.316'W
flow- perennial spring fed
season- May to November
ownership- Carson National Forest
access- 1¼ mile hike up Italianos Trail #59 then a quarter mile off trail creek-side walking up Italianos Creek
nearest town- Taos Ski Valley is about 3 miles east of here.
fun fact- ...a short hike ...to a beautiful little waterfall...!!!
<![if !supportEmptyParas]> <![endif]>
essay bro
Italianos Falls is one of the easier waterfalls to hike to and it is a beautiful waterfall to see... please "right-click-save-as" and make yourself a copy of my map below... as this map shows more detail and more correct information than other maps.
<![if !supportEmptyParas]> <![endif]>
As you leave the trail and walk up Italianos Creek towards Italianos Falls you will encounter a couple head high cascades that are easy to walk around... from here... you have another couple hundred yards of creek-side walking to go.
<![if !supportEmptyParas]> <![endif]>
<![if !supportEmptyParas]> <![endif]>
See also nearby: Kachina Falls, Williams Falls, Italianos Falls, Blake Fork Falls, Gavilan Falls and more
<![if !supportEmptyParas]> <![endif]>
Enhanced National Geographic 7.5' topo map
<![if !vml]>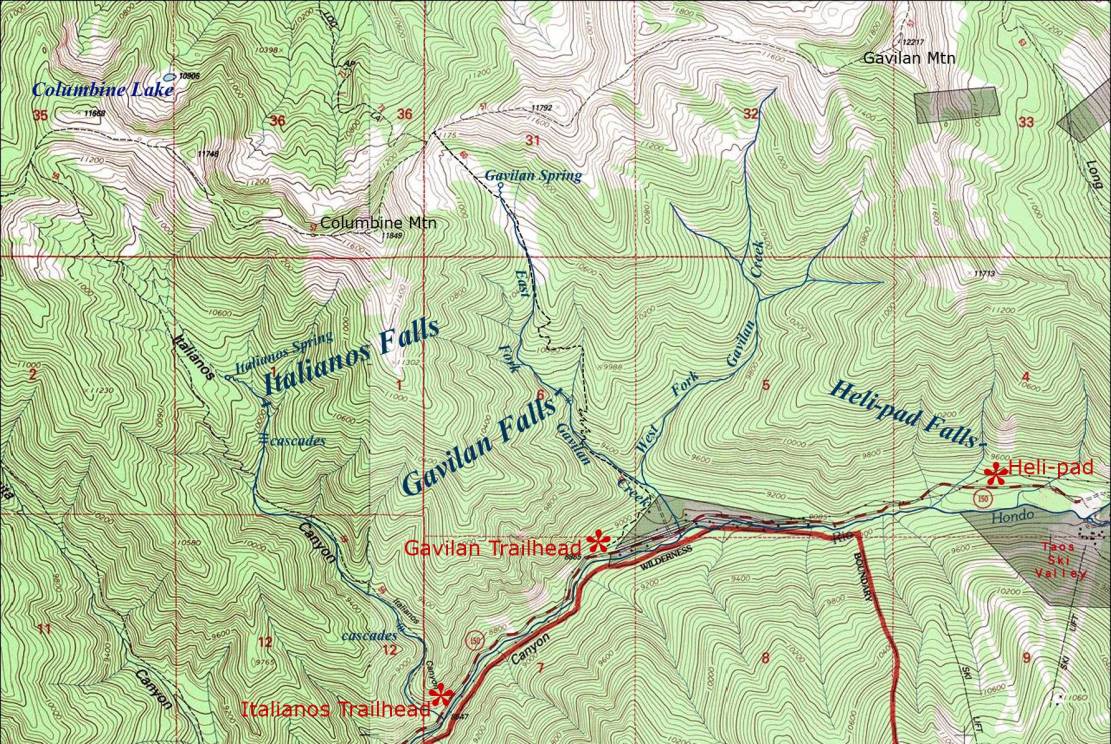 <![endif]>
_______ONE MILE_______
<![if !supportEmptyParas]> <![endif]>
<![if !supportEmptyParas]> <![endif]>
Send questions and comments to dscott@TheMarbleSculptor.com