Gila Falls
<![if !vml]>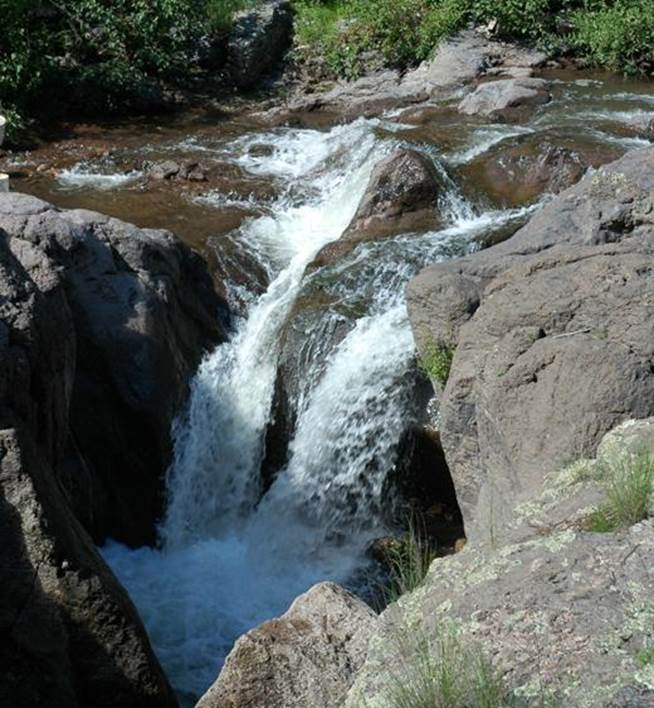 <![endif]>
New Mexico State Game and Fish photo of 20' high Gila Falls
beta facts:
name- West Fork Gila Falls aka Gila Falls
height- 20'
elevation- ±7200'
GPS coordinates- ±33°16.150'N 108°27.134'W
flow- strong year round trout stream
season- Spring, Summer and fall
accommodations- none – Gila Wilderness
ownership- Gila National Forest
access- 22 miles of wilderness trail… wheeew…!!!!!
nearest town- Silver City is 60 some miles south of here
fun fact- remoteness... and this waterfall acts as a natural fish barrier protecting Gila Trout the native species here, from intrusion of non-native species...
essay bro:
This falls and White Creek Falls are close to where White Creek conflues with the West Fork… in fact we believe several of the nearby creeks also display nice waterfalls.  It is interesting that the falls is off-trail, out of sight and ear-shot from the trail.  This is why hardly anyone knows that it is here.
Gila Falls appears near the center of the map below.  Please "right-click-save-as" on our map below to print your own hard copy to have in-hand during your hike.
(see also White Creek Falls)
Enhanced USGS 7.5' topo map
<![if !vml]>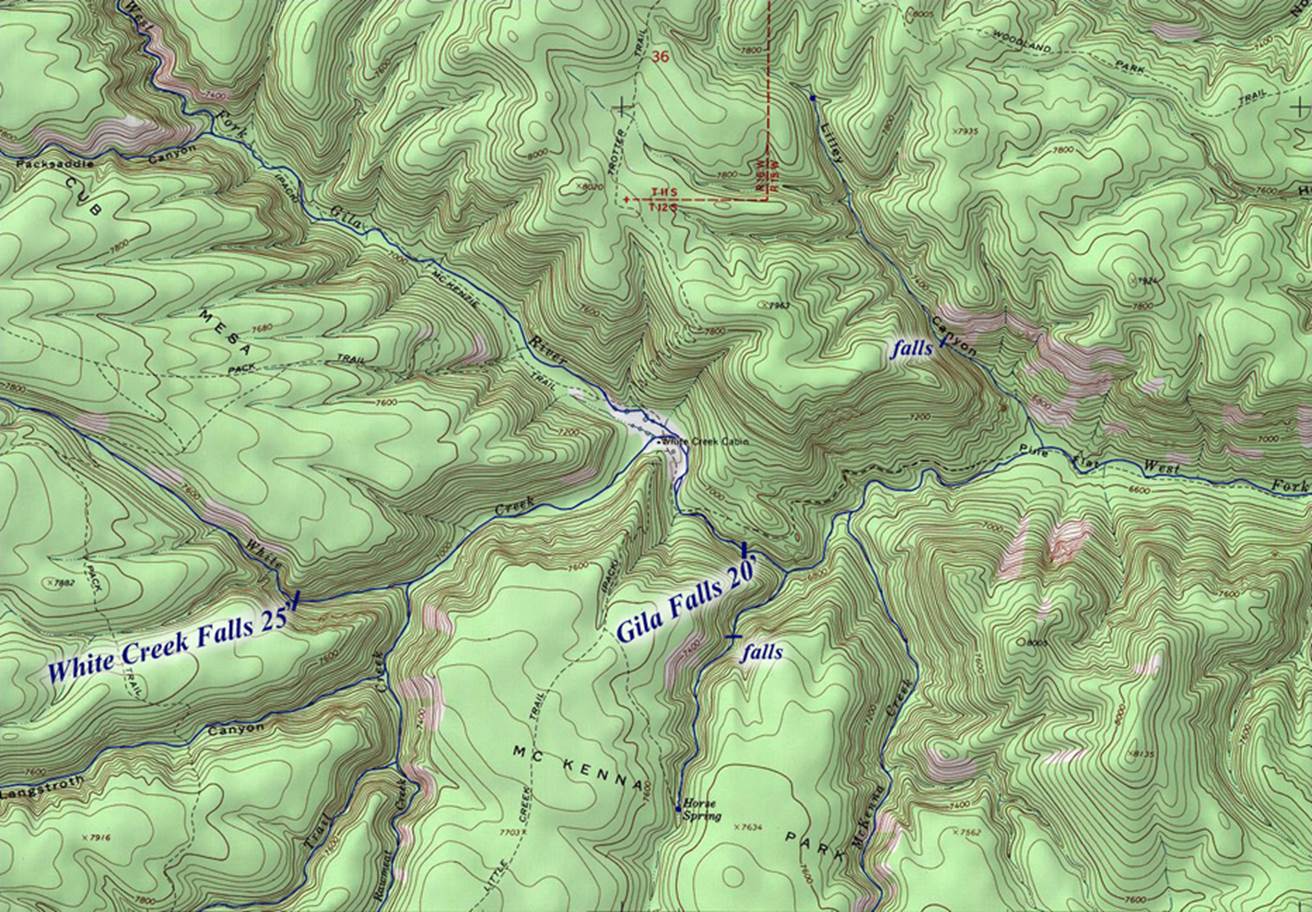 <![endif]>
one mile = approximately 2 inches
<![if !vml]>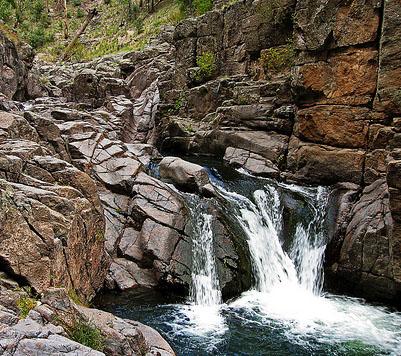 <![endif]>
another one of several nice West Fork falls nearby
Send questions and comments to dscott@themarblesculptor.com