Garcia Falls Canyon
<![if !vml]>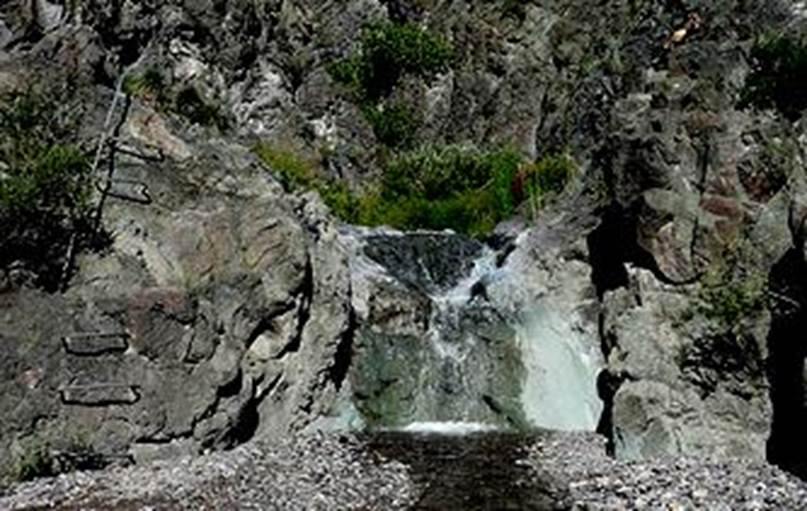 <![endif]>
Someone built a metal foothold ladder up Garcia Falls #1, the lowest in Garcia Falls Canyon 
<![if !vml]>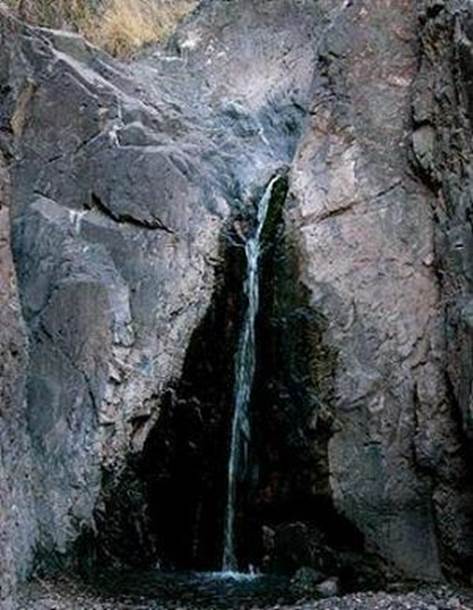 <![endif]>  <![if !vml]>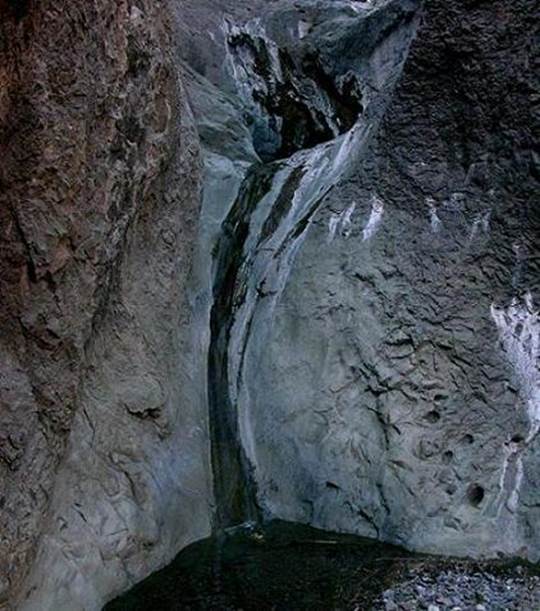 <![endif]>
20' high falls in Garcia Falls Canyon                                                   40' high falls in Garcia Falls Canyon
beta facts:
name-Garcia Falls Canyon
height- several falls here but the highest is 40'
elevation- 6200'
GPS coordinates- ±33°29.666N 107°27.133'W
flow- perennial - small desert spring flow except during wet times
season-any time
accommodations- none… and no camping allowed between road and falls.
ownership- public Cebola National Forest
access- 100 yard hike from forest road 377
nearest town- Monticello 10 miles to the south on forest road 377
fun fact- water only flows over each falls and soaks into the earth between each falls.
essay bro:
It is very common for a waterfall to be named "So-and-so Canyon Falls".  Even among New Mexico Waterfalls, there is Manuel Canyon Falls, Double Canyon Falls and others.  But in this case the forest service maps as well as the usgs topo maps list this place as Garcia Falls Canyon.  I like this… and here is why.  This is an AMAZING CANYON.  This is an amazing "slot" canyon.
Garcia Falls Canyon is a great Slot Canyon.  Garcia Falls Canyon has everything that a perfect slot canyon needs.  It is very sheer, narrow and deep.  It has flowing water and many waterfalls.  The highest falls we found were about 40' high and understand that this is an extremely dry "desert" place.  Not much vegetation here. 
I am not your best rock climber but sheer wall rock climbing maneuvers are necessary to traverse Garcia Falls Canyon.  Hmmm… I'm gonna guess you will have to do a 25' high 5.3 route to pass the second falls.  Be safe… but have fun… and by-the-way the usgs topos show the spring wrong, so make a copy of my map below to take with you.  We felt it was quite safe to be these minor climbs without a rope… just scrambling…
To find this place you will need a Cibola National Forest map of the Magdalena Ranger District.  Your Garcia Falls Canyon road is forest road 377 also called "Burma Road".  Have a "slot" of fun…!!!!
Enhanced National Geographic 7.5' topo map
<![if !vml]>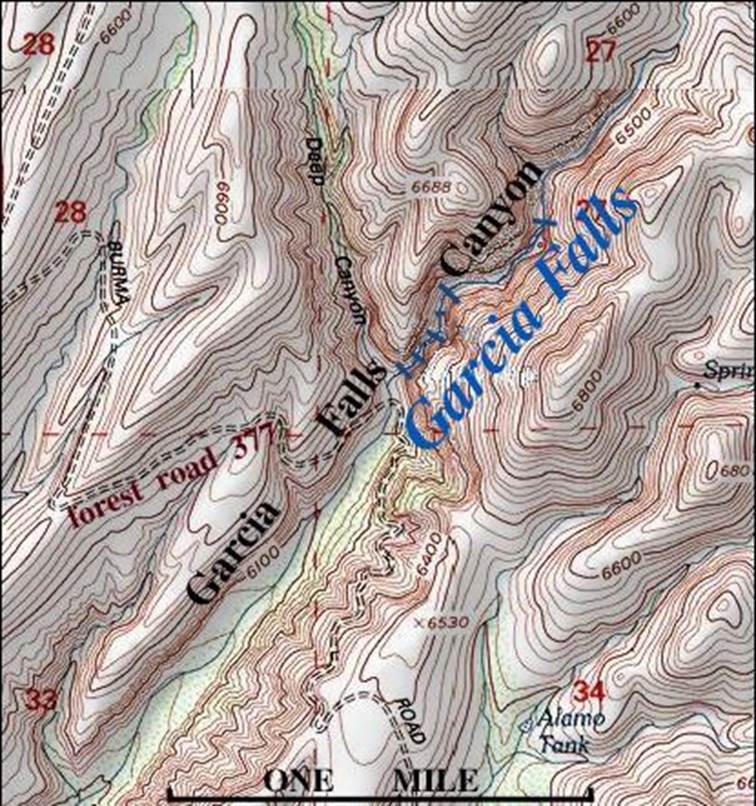 <![endif]>
Send questions and comments to dscott@TheMarbleSculptor.com