Frijoles Falls
<![if !vml]>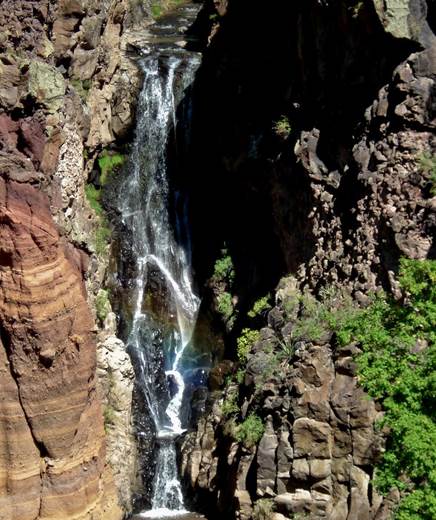 <![endif]>
50 foot high Upper Frijoles Falls
<![if !vml]>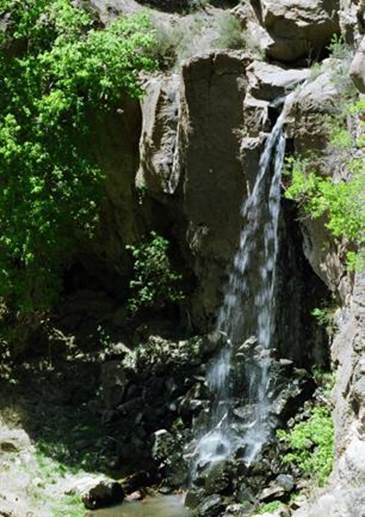 <![endif]>
This photo of 20 foot high Lower Frijoles Falls is now obsolete
Due to enormous forest fires in resent years, "epic floods" have re-designed Lower Frijoles Canyon.  These floods reached a volume of 9000 cfs…while average flow is 1 cfs.  The cliffs on both sides of the falls are now totally sheer and unstable, eliminating any possibility of rebuilding the trail any time soon.  Lower Frijoles is currently very difficult to visit.
The photo above is obsolete… and the de-forestation will be causing major flooding for many years to come.  It will take many decades to re-grow a "forest" healthy enough to suppress this flooding.  The amount of earth and boulders that have been removed is incomprehensible.  A person wonders…. by the time this natural cycle
completes itself …Hmmmmm…
…how high will this waterfall be…??? and… what will it look like….???
Will I still be alive to see the 'new' Lower Frijoles Falls…????
I'm hoping it will become a plunge pool.
Isn't nature wonderful…!!!
Scroll down below the map to see a new photo and new information.
beta facts:
name- Upper and Lower Frijoles Falls
height- 50' and 60'
elevation-  ±5400'
GPS coordinates- ±#35°45.750'N 106°15.575'W
flow- nice healthy perennial trout stream but now all aquatic life is dead because of flowing ash.
season- anytime
accommodations- Bandelier National Park campgrounds and headquarters
ownership- public – Bandelier National Park
access- a mile and a half hike on a well-kept and well-marked trail
nearest town- 9 miles NE to Whiterock and 12 miles NW to Los Alamos
fun fact- wonderful things are happening…!!!
Enhanced USGS 7.5' topo map
<![if !vml]>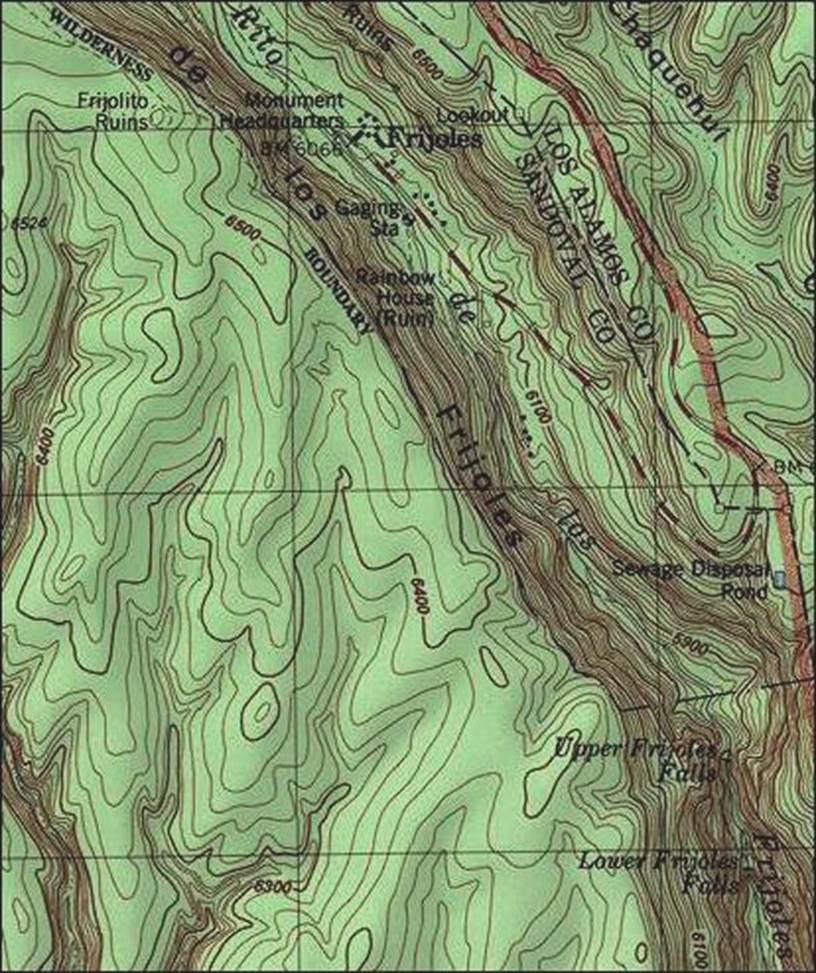 <![endif]>
I have been hiking 9 miles one-way to visit the bottom of Lower Frijoles Falls to document its transformation.  I park at Ancho Springs Trailhead 3 or 4 miles southwest of Whiterock, NM.   I walk Ancho Springs Trail down to the old River Trail along the Rio Grande.  Then follow the remnants of the "hard to follow" River Trail 3 miles down to the mouth of Frijoles Canyon.  Frijoles Canyon is a totally re-arranged "moonscape" because of the extreme flooding.  A half mile scramble up Frijoles Canyon is Lower Frijoles Falls, shown in this photo below:
<![if !vml]>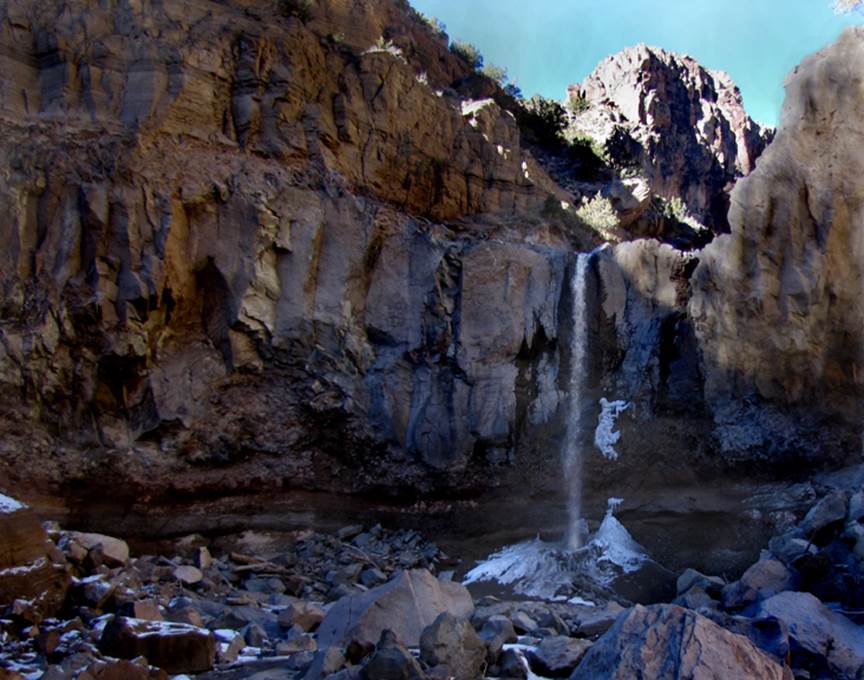 <![endif]>
This is Lower Frijoles Falls current "look".   I estimate its height to be about 60 feet… THREE-TIMES higher as it was before the 2013 fire-induced flooding began.  Bus-sized boulders along with 60 feet of earth…
is GONE…!!!!!!!!
The flooding here is FAR FROM OVER…!!!!  Who knows how high this waterfall will be ten years from now… 20 years from now… 30 years…
Send questions and comments to dscott@themarblesculptor.com