Fall Creek Falls
<![if !vml]>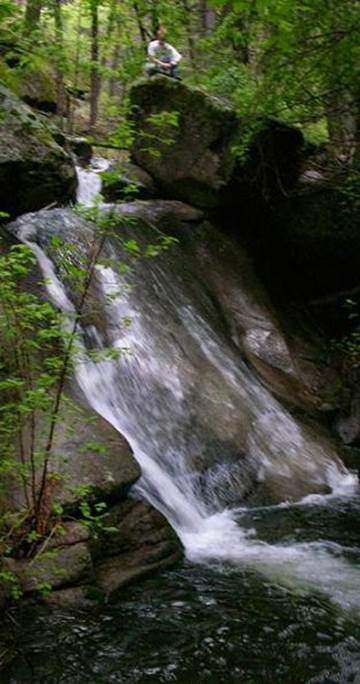 <![endif]><![if !vml]>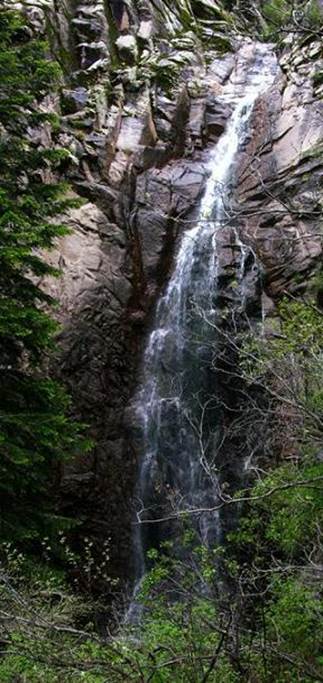 <![endif]>
a small fall on Three Rivers                     120' high Falls Creek Falls
here's another nice shot of it
<![if !vml]>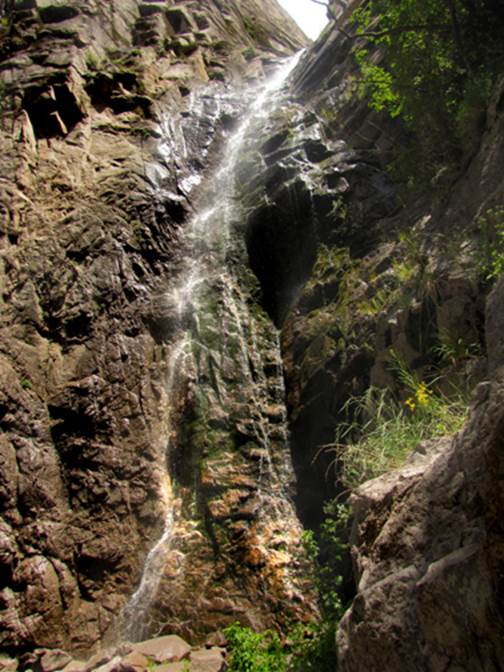 <![endif]>
beta facts:
name- Fall Creek Falls
height- 120 feet
elevation- 8000'
GPS coordinates- ±33°23.884'N 105°51.133'W
flow- perennial spring fed
season- Easter to Thanksgiving
ownership- Lincoln National Forest
access- 1 ½-mile hike up Three Rivers Trail #44 then south one-third-mile, very steep scamble up Fall Creek
nearest town- this falls is 15-miles east of Three Rivers between Alamogordo and Carrizozo
fun fact- ...this is a high one...!!!
essay bro
A hike up Three Rivers is a MUST… for any waterfall lover.  Three Rivers Campground can be found between Carrizozo and Tularosa, NM east of US hwy 54.  The small fall on Three Rivers that is shown above, is a nice 2-mile hike from the campground.  You will know that you are there because you'll cross Fall Creek (sometimes dry) just before an extremely tight hairpin, switchback turn in the trail.  This 4 foot radius about-face turn is followed by another one the opposite direction within the next 100 feet.  A half-mile bush whacking trek to the spectacular 120' high Falls Creek Falls starts by continuing straight up the nearby creek bed instead of making this second hair-pin turn.  This is a very difficult hike as there is heavy underbrush as well as no trail.
here is the story of how i found Fall Creek Falls- for years i had seen the name Fall Creek and figured there was a reason the creek was named Fall Creek.  finally in May 2004 my son Talus and I pulled into 3 rivers campground at 11:00 pm.  the kind older gringo-hombre campground host was still up & came to make sure we would pay our fee.  He ask, "what are you going to do?"  "Go visit the waterfall," I answered.  He stopped suddenly motionless, "There ain't no waterfall," he said.  I declared that there IS a waterfalls up there and my son and i were going to be hiking up there to photograph it.
he stepped up close to me and stated, "You cannot go there."
"It is our land as much as it is your land" and we are going up to Fall Creek Falls and you cannot stop us," I let him know.
Stepping back with a worried look he asked, "What are you going to do with the photos."
"...put them on-line," I stated.  "NO... NO..." He said, "You can't do that."
"Have a good night," I said...Walking away...
"Okay, okay..." He calling me back, "My friend Jim Kerr and I would always hang out up there at the waterfall and we were drink'n one time, a good while back...and he went over to the brink of the falls to take a wiz....." ...he took a long pause... "and he slipped on the wet rocks and fell to his death."
"Oh... I'm sorry" I muttered quietly.
Before we left for our nite's rest, he ask us to please show him the photos when we returned and asked if we would please straighten the little wooden cross that he'd made for Jim at the bottom of the falls...
There was no wooden cross anywhere to be found... but I did hold firmly onto my camera as I showed him the sweet photos I had taken of beautiful Fall Creek Falls.  He was a kind man... I liked him a lot... but, I have not seen him since...... you see... the reason I document these waterfalls is because, "visiting a waterfall, will make anyone a better person."
Be sure to visit the other wonderful waterfalls in this area as well… not that you are a bad person... but visit a waterfall often.
Please feel free to: "right-click-save-as" my map below and print a hard copy for your hike. 
Enhanced USGS 7.5' topo map
<![if !vml]>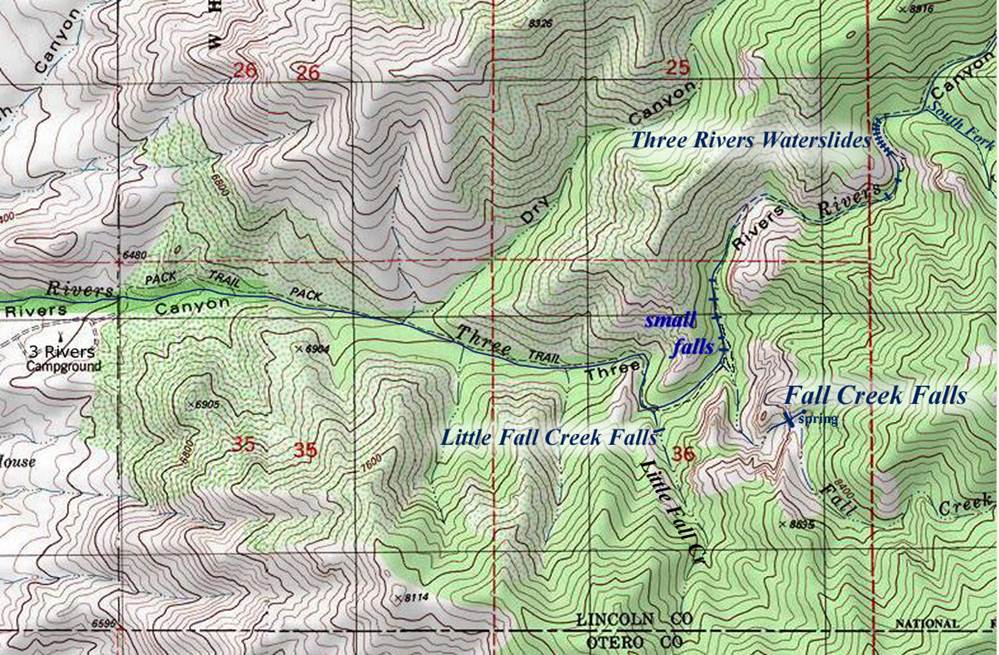 <![endif]>
the thin red section lines above show one mile
Send questions and comments to dscott@themarblesculptor.com