Engineer Creek Falls
<![if !vml]>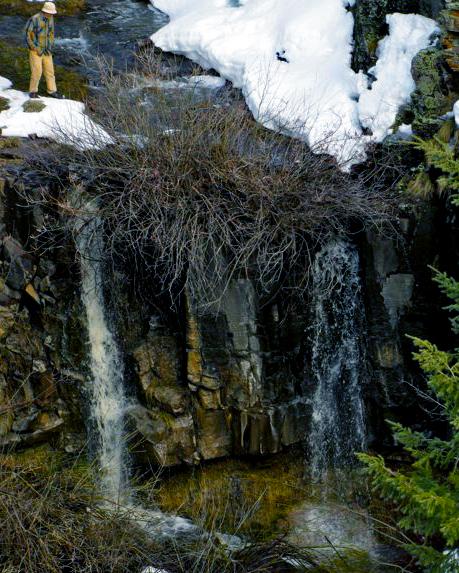 <![endif]>
This pleasant little "twin" waterfall is in a delightful setting and easy to visit…!!!!
<![if !supportEmptyParas]> <![endif]>
beta facts:
name- Engineer Creek Falls
height- 20'
elevation- 7400'
GPS coordinates- ±33°49.599'N 109°00.280'W
flow- perennial
season- for highest flows is March/April snowmelt and July/August rainy season
accommodations- nearby campgrounds and the town of Luna
ownership- Apache National Forest
access- easy quarter mile hike down the stream, with no trail
nearest town- less than 3 miles west of Luna, New Mexico... just east of mile marker 4
fun fact- ...a nice waterfall and an easy beautiful hike…!!!
<![if !supportEmptyParas]> <![endif]>
Essay Bro
Parking beside Hwy 180 a short ways east of mile marker 4, you can walk down stream less than a quarter mile to this waterfall.
<![if !supportEmptyParas]> <![endif]>
You will find this area to be a place that you will want to return to... time and time again. Upper Frisco Canyon is a beauty…!!! The way I like to do it is... to park at the campground shown below at the downstream end of the Upper Frisco Canyon... then hike the north-side canyon rim up stream 2½ miles to the highway bridge and return by hiking along the Frisco River. You'll likely have to do some wet crossings of the Frisco River.
<![if !supportEmptyParas]> <![endif]>
<![if !supportEmptyParas]> <![endif]>
Enhanced National Geographic 7.5' topo map
<![if !vml]>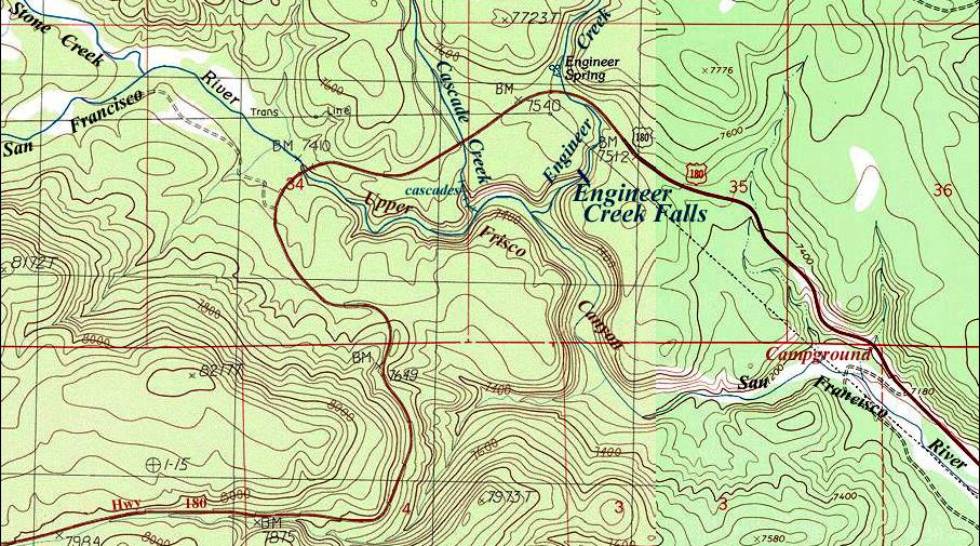 <![endif]>
________________ONE_MILE______________
<![if !supportEmptyParas]> <![endif]>
<![if !supportEmptyParas]> <![endif]>
Send questions and comments to dscott@TheMarbleSculptor.com