Encarnacion Falls Spanish/English = Incarnation
<![if !vml]>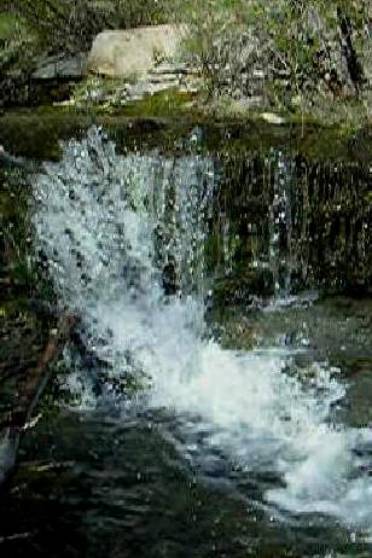 <![endif]> <![if !vml]>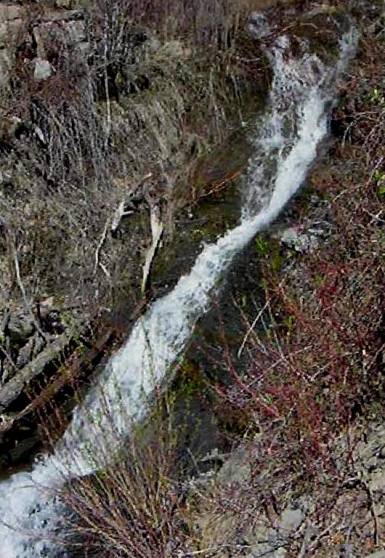 <![endif]>
Encarnacion Canyon has many waterfalls. Above is a 5 footer and a 25 footer.
<![if !supportEmptyParas]> <![endif]>
<![if !vml]>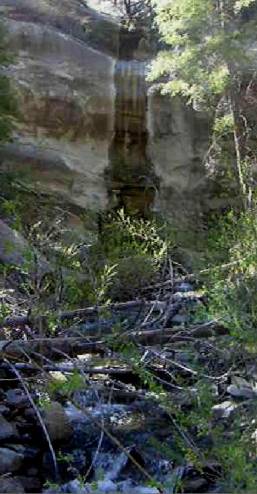 <![endif]> <![if !vml]>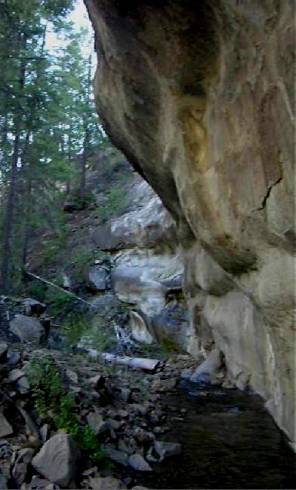 <![endif]>
A high sheer sandstone wall runs along Encarnacion Creek's west side about a mile above its confluence with Navajo River. This "spring-flow" side canyon pictured above, joins Encarnacion Creek from the west and pours over this 50' high waterfall.
<![if !supportEmptyParas]> <![endif]>
beta facts:
name- Encarnation Falls …Spanish/English translation is Incarnation
height- numerous waterfalls along this creek. I have seen some up to 50' high
elevation- 7300'
GPS coordinates- ±36°59.205'N 107°00.332'W …this is the approximate location of the 25 footer
flow- is strong in the spring during snow-melt and fairly reliable most anytime
season- May is best
accommodations- nearby Dulse has everything you need
ownership- Jicarilla Apache Nation
access- a 2 mile bushwhack
nearest town- Dulse is about 5 miles south of here
fun fact- very, very few people ever visit this place
<![if !supportEmptyParas]> <![endif]>
essay bro
The upper reaches of Encarnacion Canyon are on public land, BLM. Notice in the far upper right-hand corner of the map below, a piece of a BLM road that is open to the public. This is a good access from Montezuma Canyon in Colorado to upper Encarnacion Canyon and Archuleta Mesa Lookout tower. However most of the waterfalls are on Jicarilla Apache Land.
<![if !supportEmptyParas]> <![endif]>
I find the Jicarilla Apache Nation to be very hospitable and kind. Check in at their office in Dulse and purchase a permit to picnic or even campout. I find their backcountry extremely enjoyable.
<![if !supportEmptyParas]> <![endif]>
Enhanced National Geographic 7.5' topo map
<![if !vml]>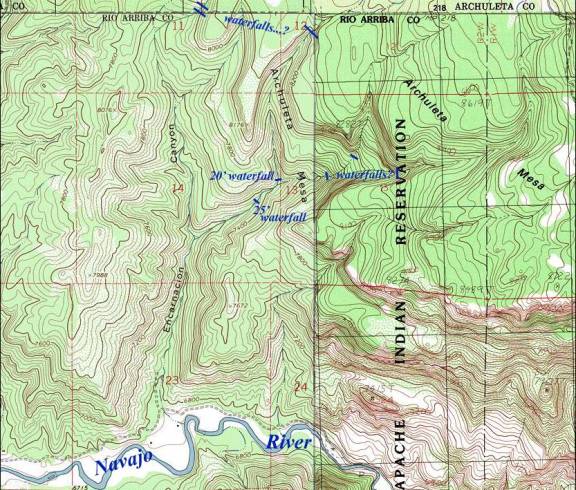 <![endif]>
____________ONE MILE_____________
<![if !supportEmptyParas]> <![endif]>
<![if !supportEmptyParas]> <![endif]>
Send questions and comments to dscott@TheMarbleSculptor.com