El Rito Cascades
<![if !vml]>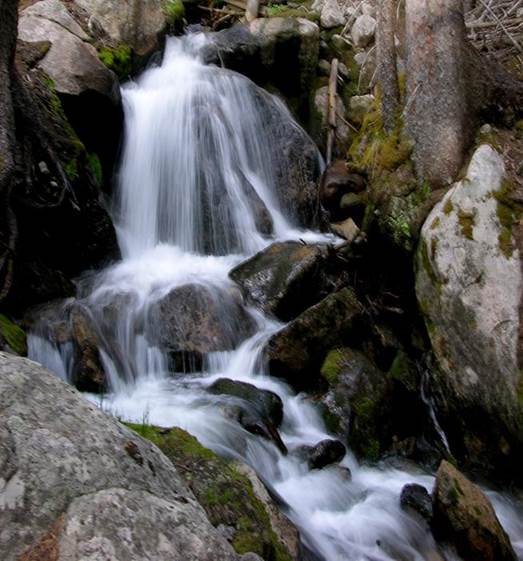 <![endif]>
El Rito Cascades have countless 15' falls thru-out its half-mile length
<![if !vml]>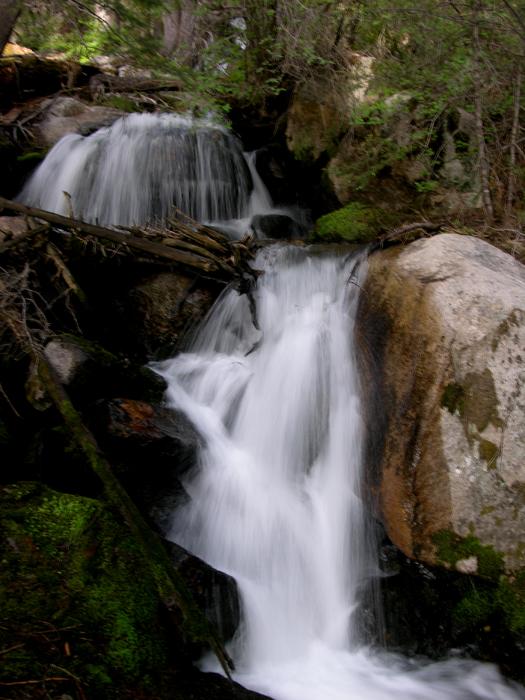 <![endif]>
here's a 25' two-tiered falls...
<![if !vml]>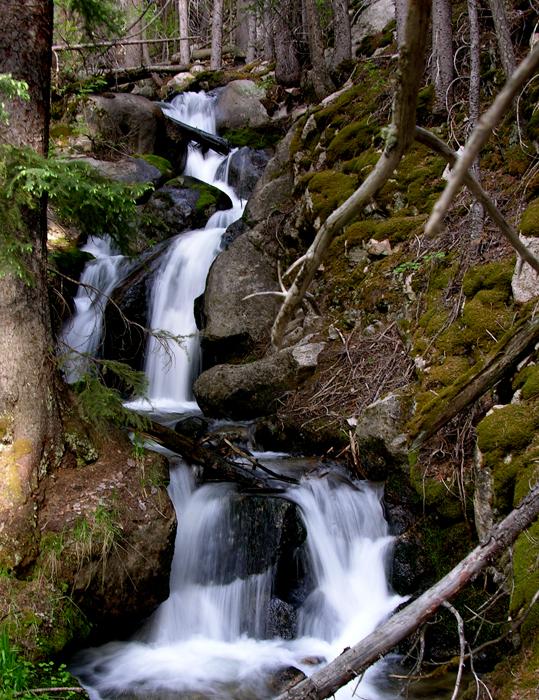 <![endif]>
This steep section descends about 30 to 40 feet.
<![if !vml]>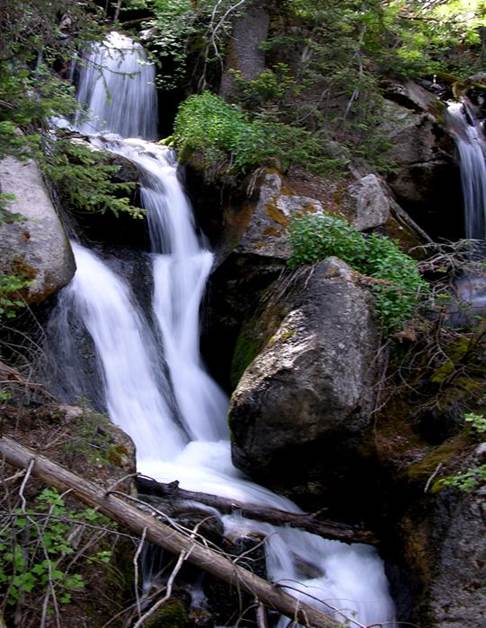 <![endif]>
El Rito Falls 50' high with four tiers is the highest/steepest falls of El Rito Cascades and is well above "The Bear" rock formation.
Please enjoy more photos below the map at the bottom of this page.
beta facts:
name- El Rito Cascades 
height- 900' elevation loss in less than one-half-mile... highest individual falls is 50' with 4 tiers
elevation- 9200' to 10,100'
GPS coordinates- ±36°47.666' N 105°32.405' W to ±36°47.606' N 105°31.868' W
flow- perennial trout stream
season- May to November
accommodations- none
ownership- Carson National Forest
access- ½-mile jeep road and ½-mile very steep trail
nearest town- Questa is about 7½ miles south of here
fun fact- this steep beautiful cascade puts on an exciting water-show that peaks in late May
essay bro
this is a favorite hike of mine in late May or early June.   See also Virgin Cascade
Enhanced USGS 7.5' topo map            NORTH IS UP
<![if !vml]>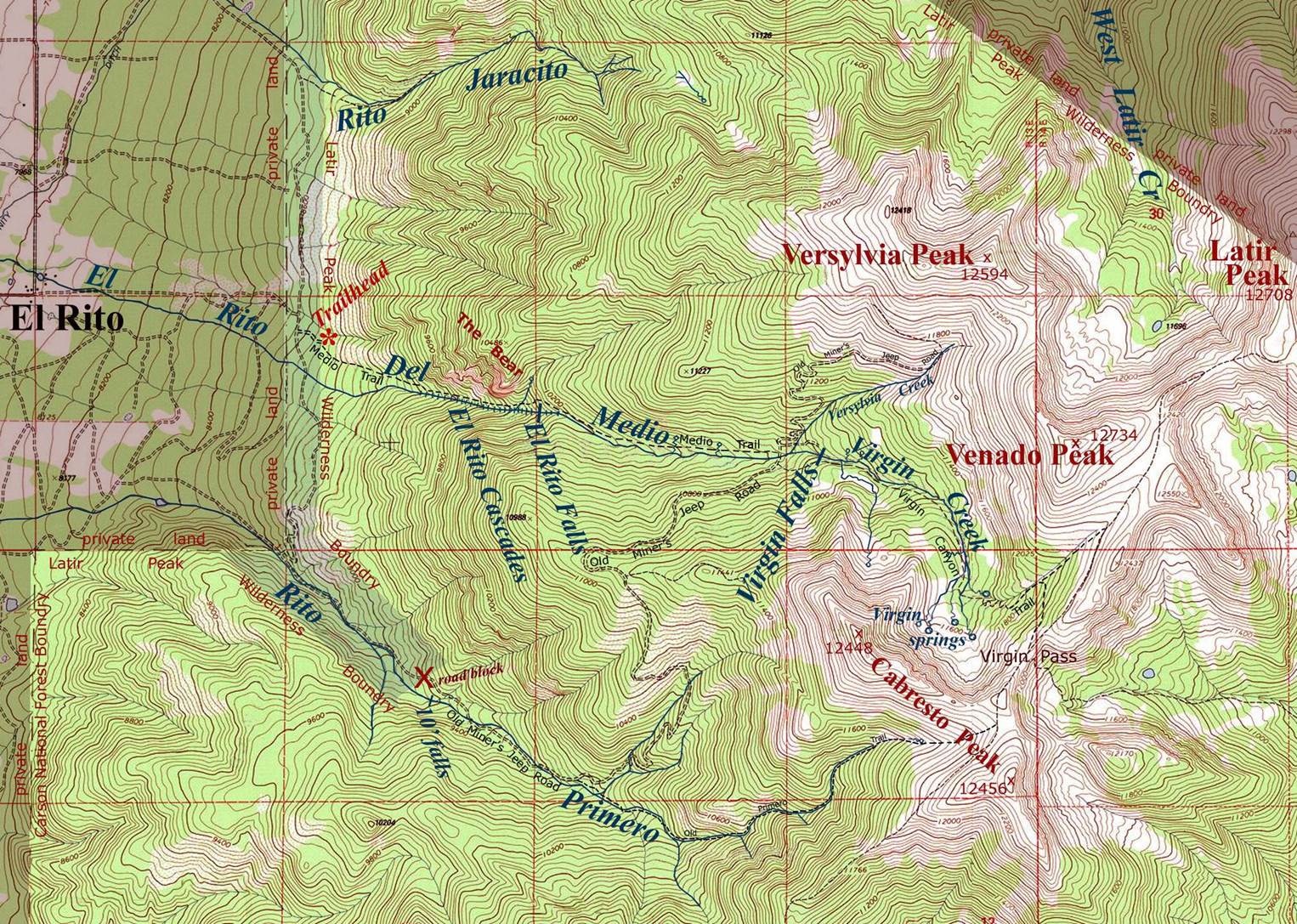 <![endif]>
<![if !vml]>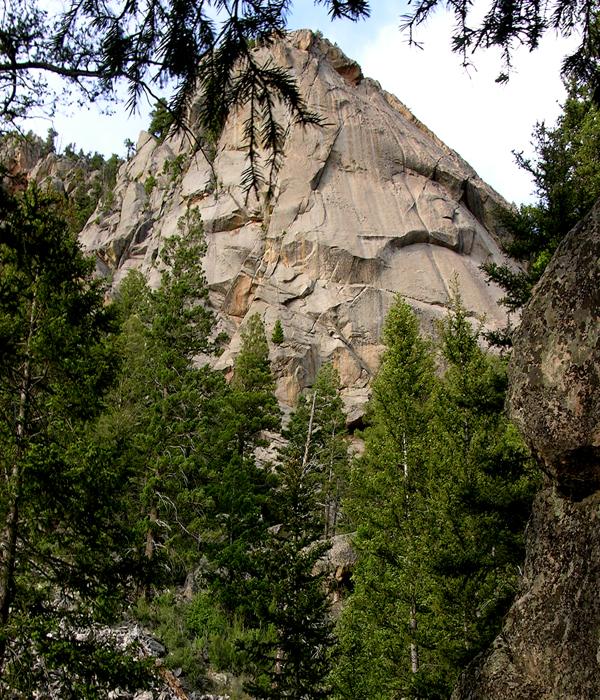 <![endif]>
...this is the famous rock that climbers love and call "Questa Dome"...  it is over 500' high.  Questa Dome is more well known to the locals... as "The Bear"... and it is one of the better resemblances of any named natural feature that I have ever seen... from the highway west of here, you can even see his eye...!!!<![if !vml]>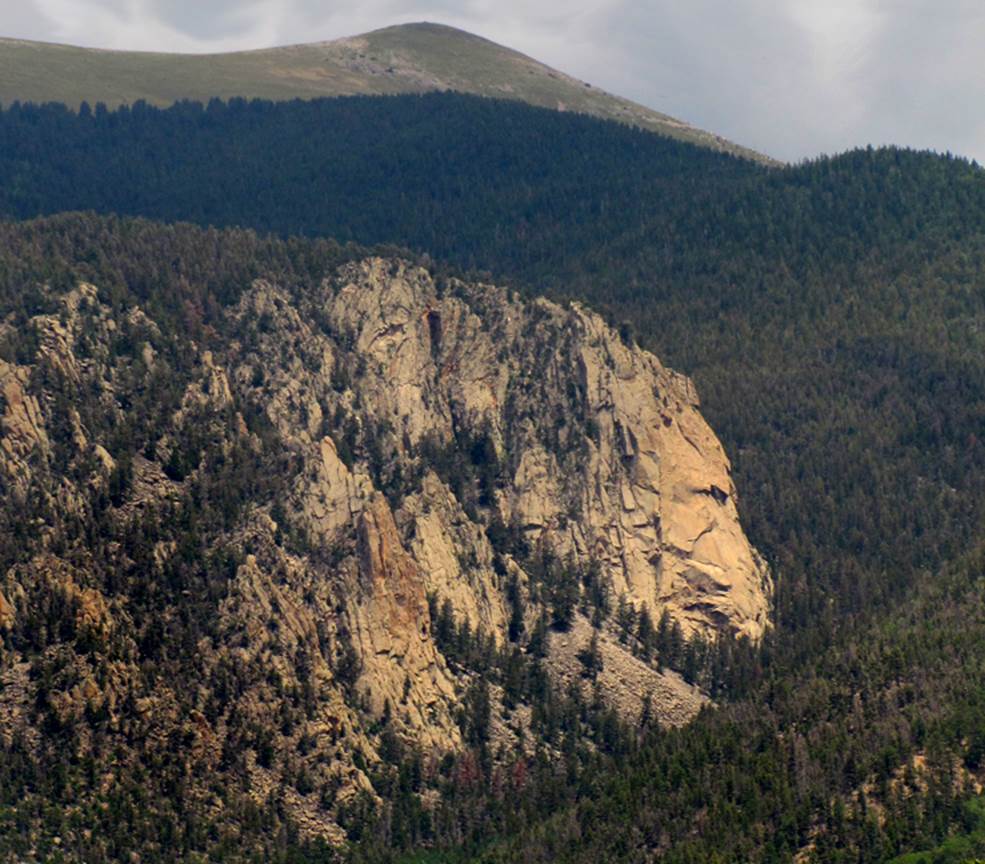 <![endif]>
The following photos are of as fine of a wildlife hike the I have ever had
<![if !vml]>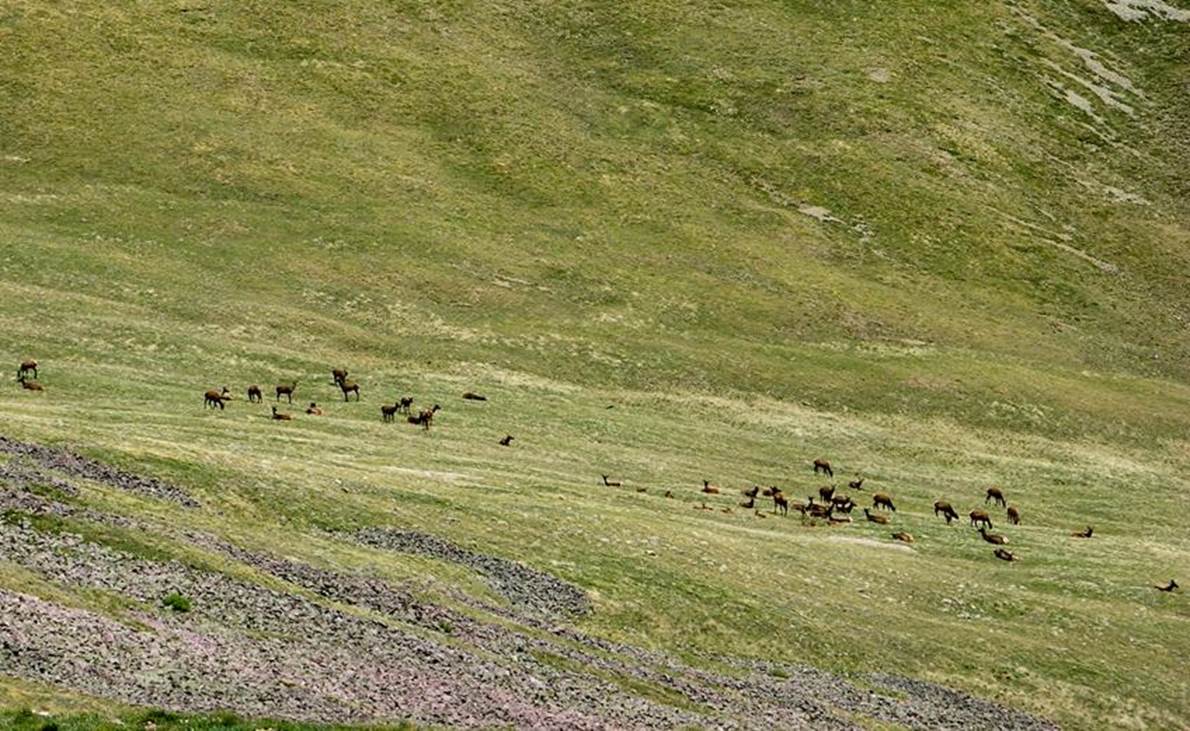 <![endif]>
Nice herd of 50 elk I experienced above timberline.
What a day this was for wildlife encounters in Latir Peak Wilderness Area's wonderful Virgin Canyon...!!!
<![if !vml]>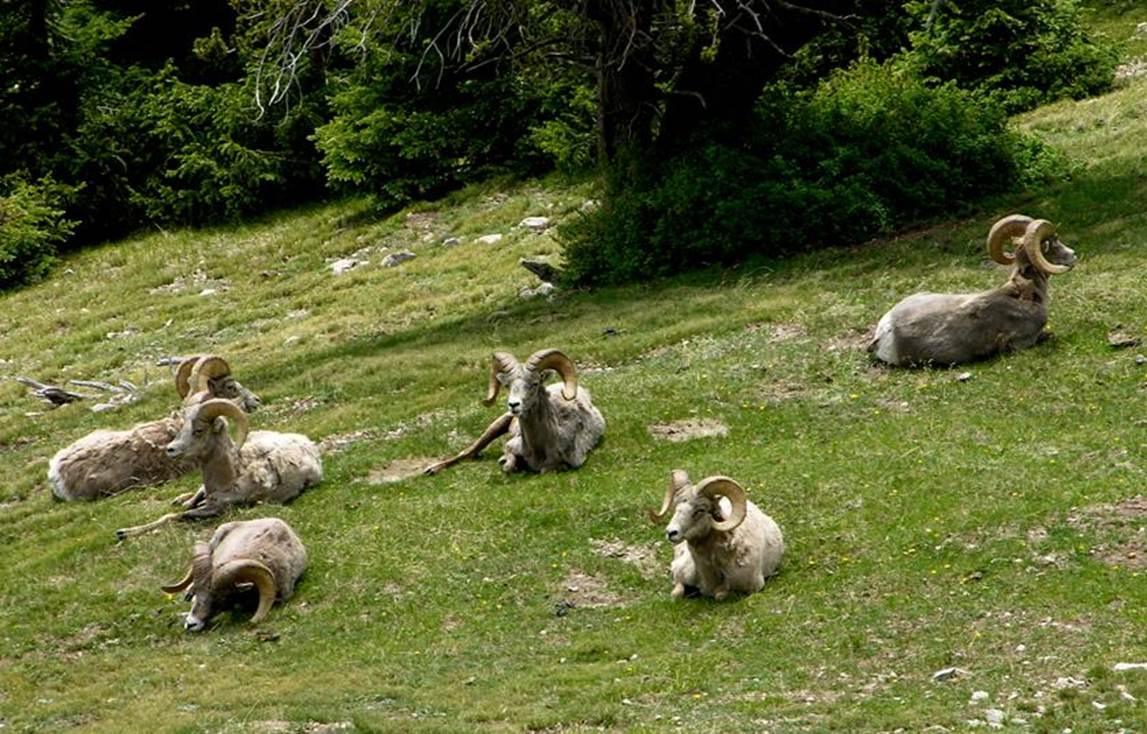 <![endif]>
...and some resting bighorn that didn't seem to be worried about me being 80 feet away...
Shhhhhhhh…..!!!!!! that front left ram is asleep…….!!!!!!!
<![if !vml]>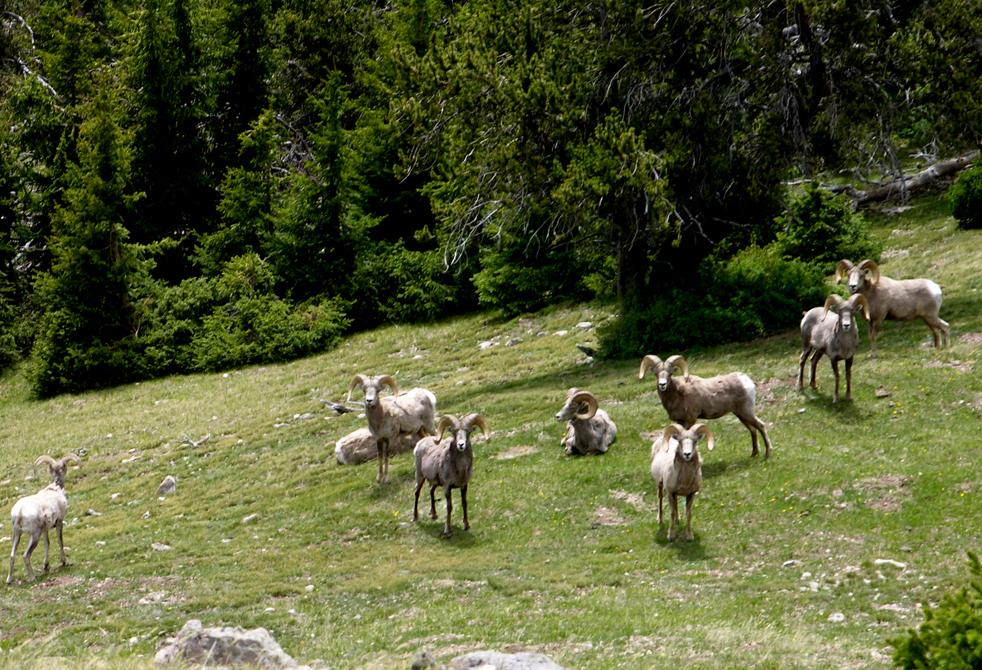 <![endif]>
I stepped closer and asked them to move around some so I could get a few photos of them doin' something else...!!!  With that the 9 rams decided our visit was over... as they left they aroused about 20 ewes and lambs who departed casually with them.
<![if !vml]>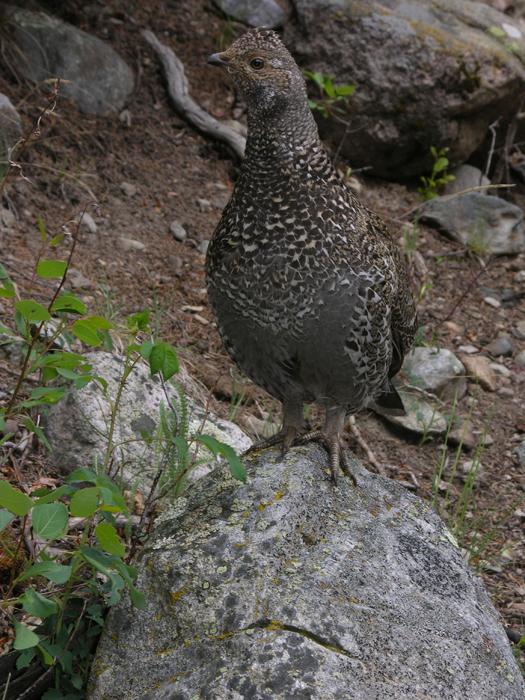 <![endif]>
This feisty mama Blue Grouse aggressively kept me away from her nest.  She circled me for 15 minutes at 36" away and twice flew up "flogging" my face with her wings...  
Send questions and comments to dscott@TheMarbleSculptor.com