El Porvenir Falls
<![if !vml]>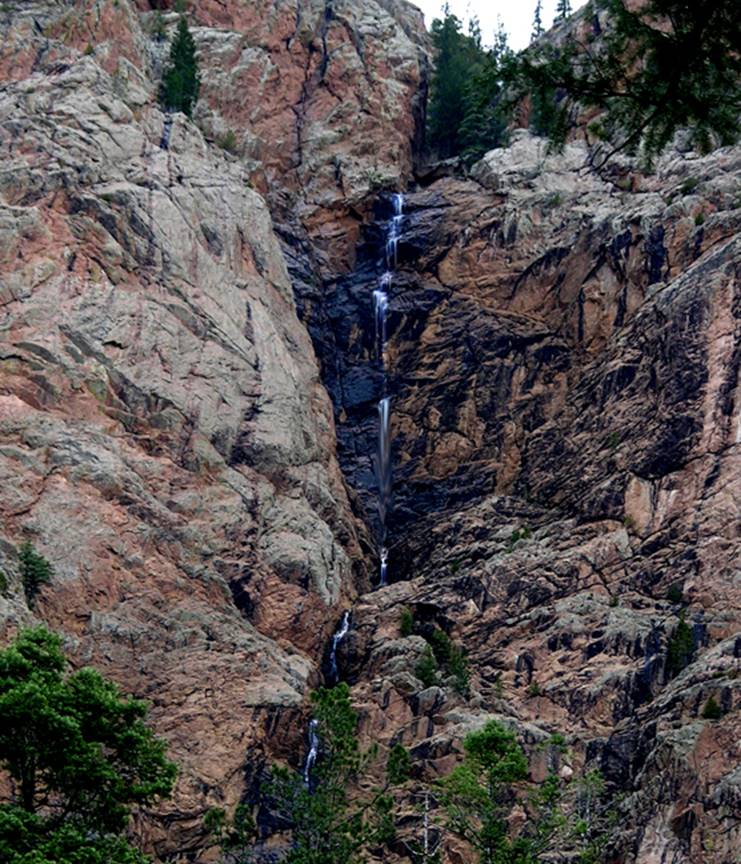 <![endif]>
El Porvenir Falls is roughly 600 feet high and during wet years it often times flows with more volume… more white and frothy
beta facts:
name- El Porenir Falls
height- 600 feet est.
elevation- 9000'
GPS coordinates- ±35°44.444'N 105°25.981'W
flow- seasonal
season- Spring is higher flow for more white and frothy
accommodations-campgrounds are nearby
ownership- Santa Fe National Forest
access- State Hwy 65 to El Porvenir Campground and Trailhead
nearest town-Las Vegas is about 12 miles southeast of here
fun fact- This place knocks my socks off…!!!
essay bro
I have not found a more beautiful place in all "the Land of Enchantment" ….!!!!!!!!  There are many waterfalls here but it takes a lot of "off-trail" bushwhacking to see the higher ones up Cascade Creek, Cielo Creek, Porvenir Creek and Hermit Creek.  I was amazed that there seemed to always be a downed tree to provide a "dry" crossing, near each one of the many "wet" creek crossings that the trail makes.  Our shoes and pants stayed dry during a mid-May trek in 2008.
We found that many steep, small side canyons cascade over high cliffs as they pour into Beaver Creek at the bottom of El Porvenir Canyon during wet times.  Some of these high trickling falls can be seen from the trail while others can only be visited after a vigorous "off-the-trail" climb.  We estimate the highest of these high waterfalls to be about 600 feet high.  It is a beauty.....! ! !  AND it tends to have a more significant waterflow than any of the other side stream tributaries.  Some locals we visited with refered to this amazing - 600 feet high waterfall as "El Porvenir Falls."  Therefore, we call this tributary "El Porvenir Creek."  Please see it on our map below.  Later this spring we hope to give El Porvenir Falls an official measurement.
Right-click-save-as on our map below, to print your own "hand-held" copy for your hike
Enhanced USGS topo map
<![if !vml]>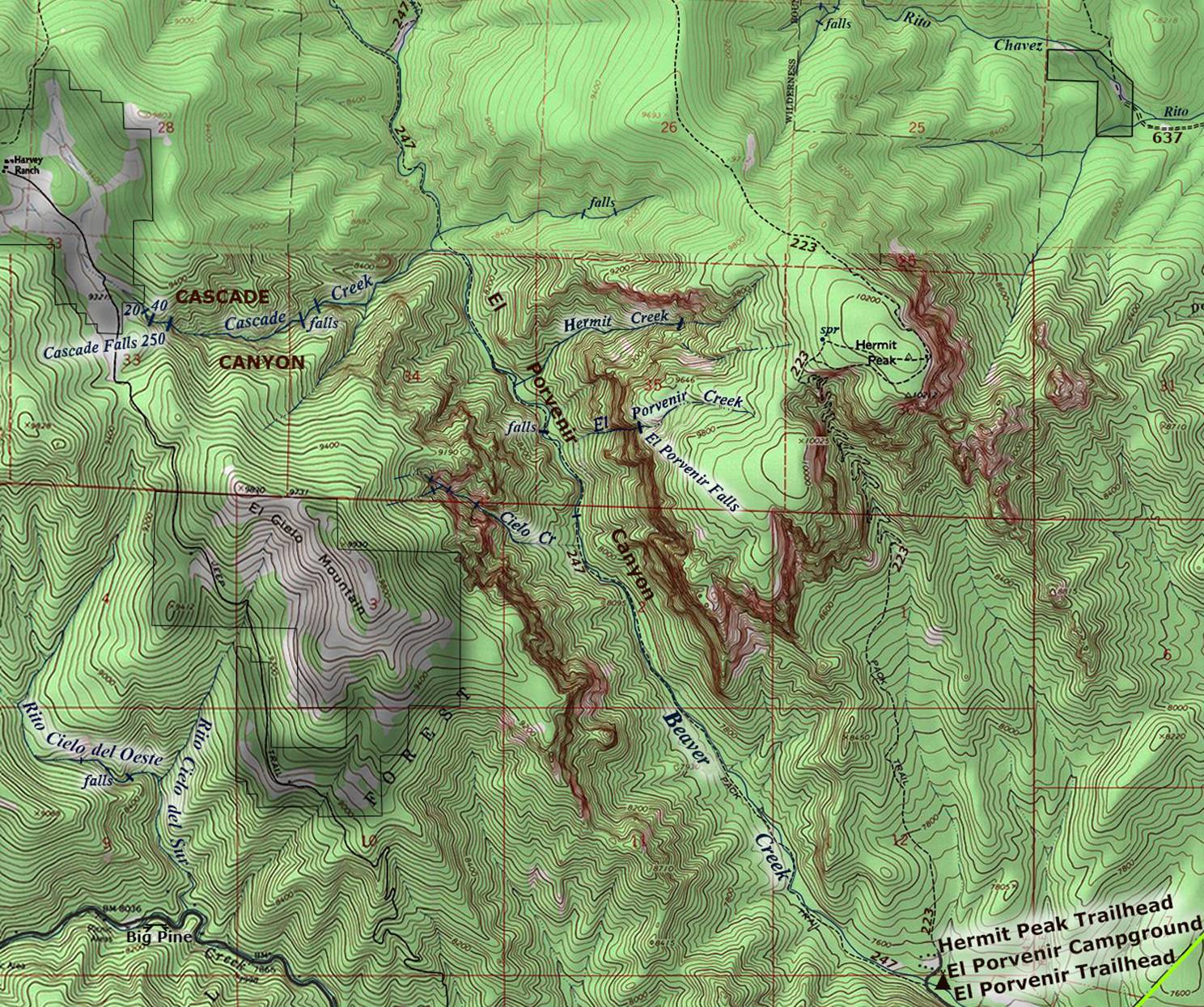 <![endif]>
Send questions and comments to dscott@themarblesculptor.com