El Porvenir Falls
<![if !vml]>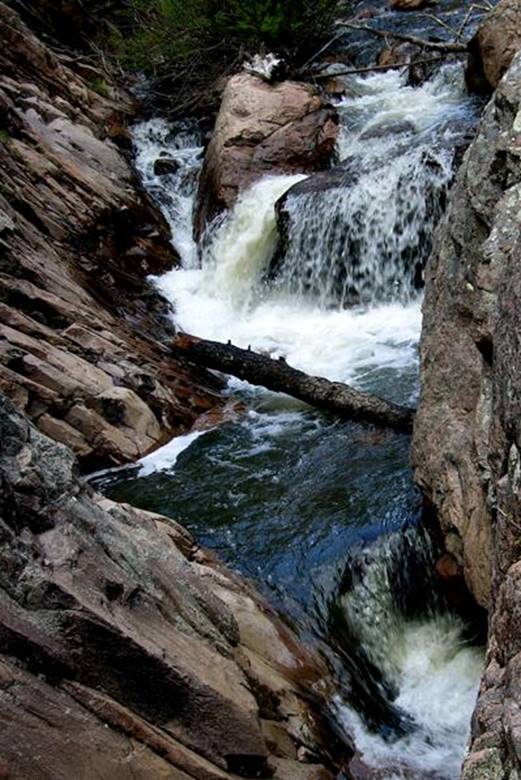 <![endif]> <![if !vml]>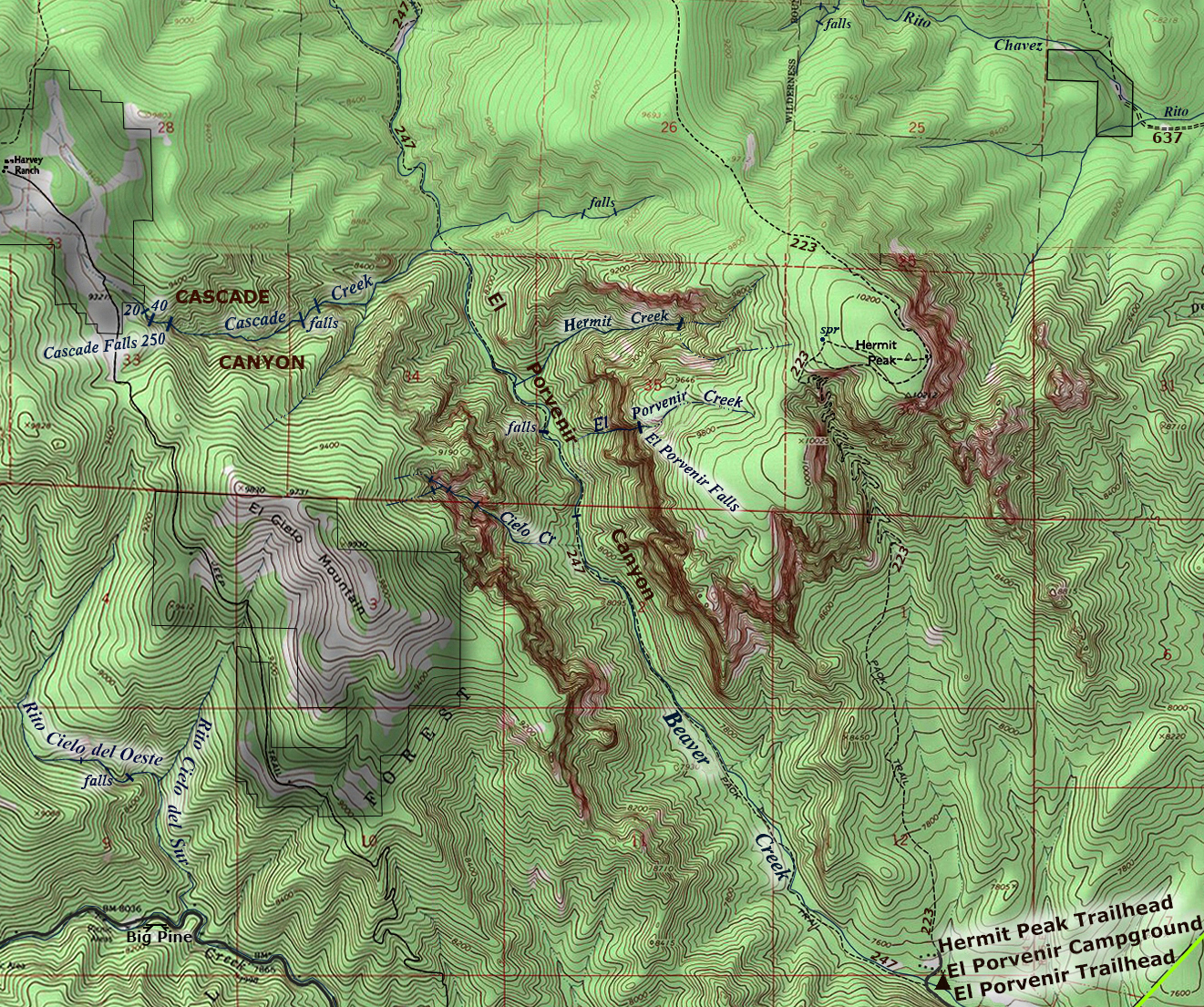 <![endif]>
This 12' falls is one of many in El Porvenir Canyon.

… an 8' falls in the lower portion of El Porvenir Canyon
<![if !supportEmptyParas]> <![endif]>
beta facts:
name- El Porvenir Falls
height- El Porvenir Creek has many falls; the highest is about 12 feet
elevation- 7900'
GPS coordinates- ±35°44.333N 105°26.300'W… very approximate
flow- this is a strong flowing trout stream
season- May thru Oct
accommodations- forest service campground at the trailhead
ownership- Santa Fe National Forest – Pecos Wilderness
access- a "stunningly beautiful" hike of 2½ miles from El Porvenir Campground.
nearest town- Las Vegas, NM is about 18 miles southeast of here
fun fact- …a rock-climbers dream… more than a thousand feet high "big-wall granite"
<![if !supportEmptyParas]> <![endif]>
<![if !supportEmptyParas]> <![endif]>
essay bro:
<![if !supportEmptyParas]> <![endif]>
I have not found a more beautiful place in all "the Land of Enchantment"….!!!!!!!! There are many waterfalls here but it takes a lot of "off-trail" bushwhacking to see the higher ones up Cascade Creek and Hermit Creek. I was amazed that there seemed to always be a downed tree to provide a "dry" crossing, near each one of the many "wet" creek crossings that the trail makes. Our shoes and pants stayed dry during a mid-May trek in 2008.
<![if !supportEmptyParas]> <![endif]>
We found that many steep, small side canyons cascade over high cliffs as they pour into El Porvenir Creek during wet times. Some of these high trickling falls can be seen from the trail while others can only be visited after a vigorous "off-the-trail" climb.
<![if !supportEmptyParas]> <![endif]>
(see also: Cascade Falls)
<![if !supportEmptyParas]> <![endif]>
Enhanced National Geographic 7.5' topo map
<![if !vml]><![endif]>
_________ONE_MILE_________
<![if !supportEmptyParas]> <![endif]>
<![if !supportEmptyParas]> <![endif]>
Send questions and comments to doug.vivian@yahoo.com