Cumbres Falls
<![if !vml]>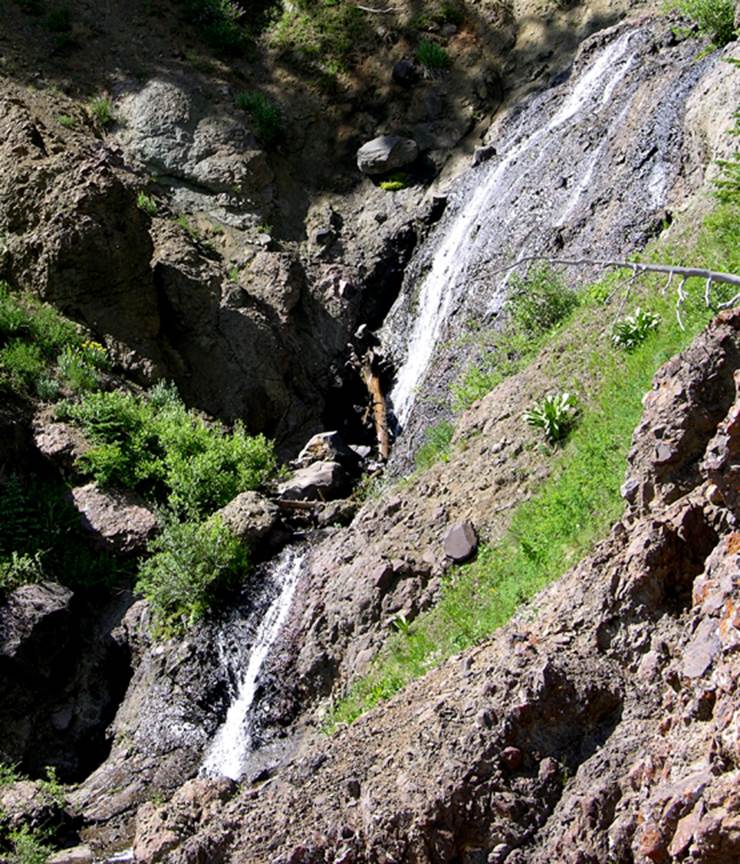 <![endif]>
Cumbres Falls is a tiered-cascade type waterfall that descends about 100 feet elevation over conglomerate bedrock.
This photo was taken October first 2010... a dry autumn.  I have seen this waterfall gush all white and foamy during late May.
<![if !vml]>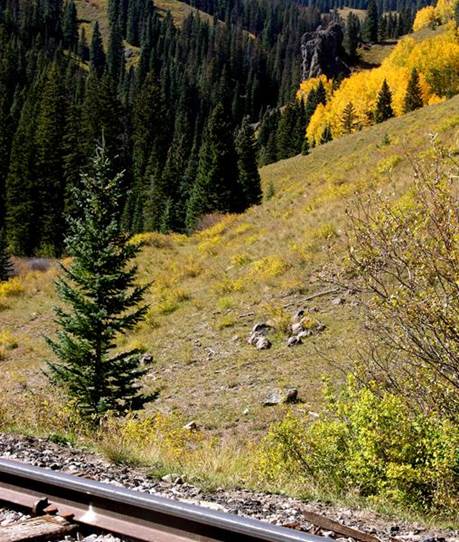 <![endif]> 
Up stream about a third of a mile above the train tracks is a 100' high monolith out cropping of conglomerate rock.  This marks the Wolf Creek Cascades.  The bright yellow aspen grove marks the canyon that holds Cumbres Falls.
beta facts:
name- Cumbres Falls
height- 100'
type of waterfall- a tiered-cascade
elevation- 10,000'
GPS coordinates- ±37°01.527'N 106°28.227'W
flow- perennial
season-May thru Oct …earlier is better
accommodations- none
ownership- Rio Grande National Forest
access- 1¾ mile hike... half trail... half old hard –to-follow old trail or "route"
nearest town- Chama NM is about 10 miles southwest of here
fun fact- this is my favorite country
essay bro
There are two ways to hike into this waterfall.  Either walk the RR Tracks and continue up the canyon on game trails …or hike the Colorado Continental Divide Trail and drop into the falls from above.  Please feel free to right-click-save-as my map below and print yourself a hard copy to carry with you.
Enhanced USGS 7.5' topo map
<![if !vml]>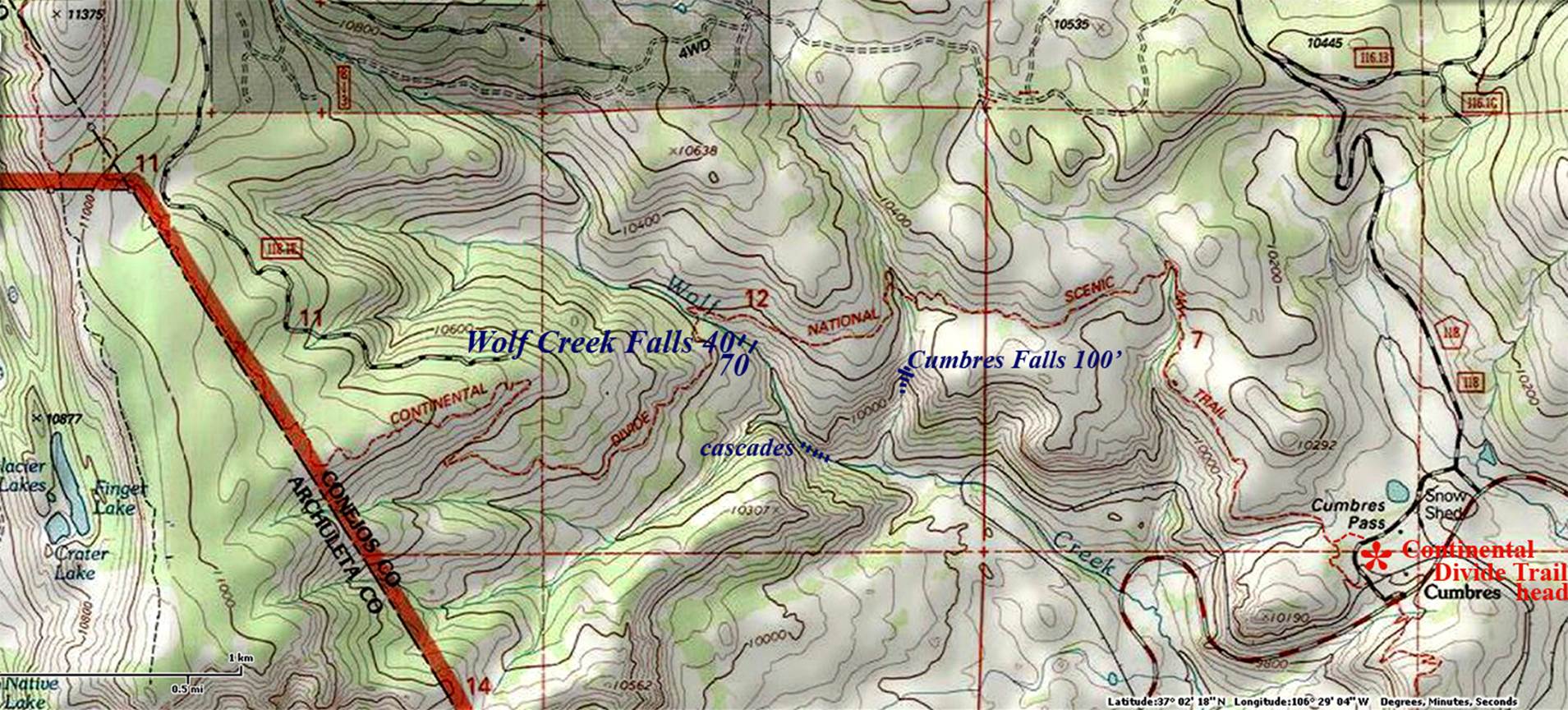 <![endif]>
Thin red lines above are one-mile squares
Send questions and comments to dscott@TheMarbleSculptor.com