Clear Creek Falls
See on youtube:
Cimarron Canyon State Park
 <![if !vml]>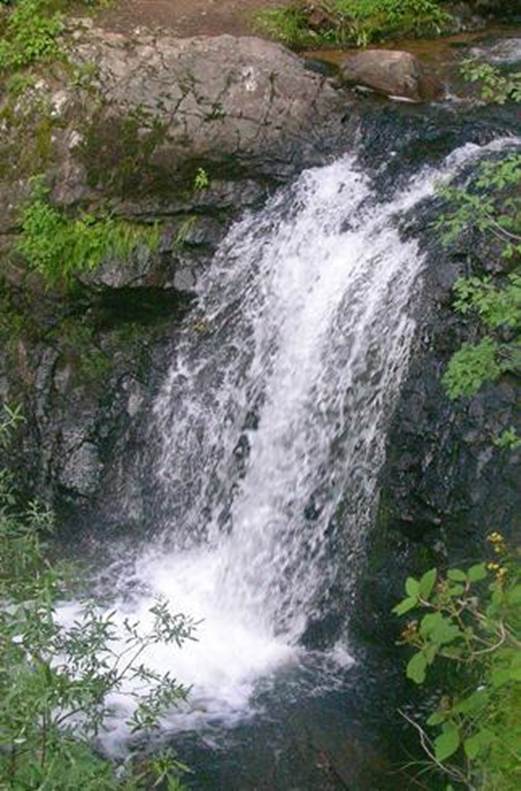 <![endif]>  <![if !vml]>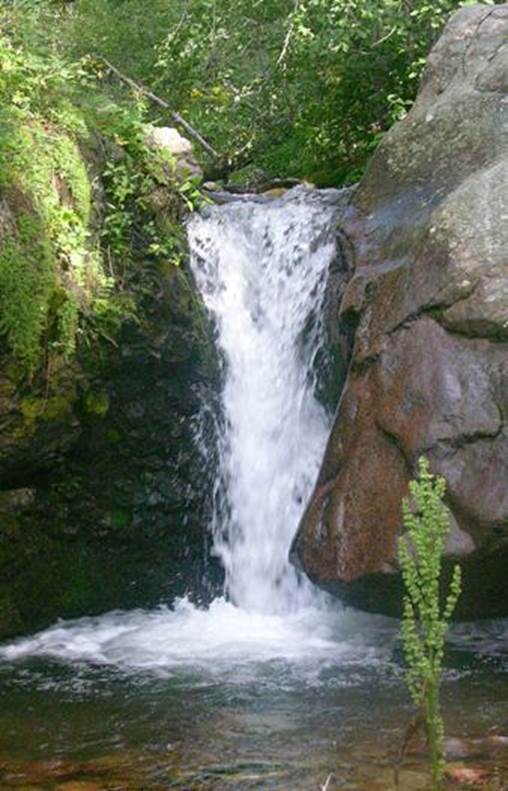 <![endif]>
Clear Creek Falls #1 is 16'high                                                #2 is about 10' high
<![if !vml]>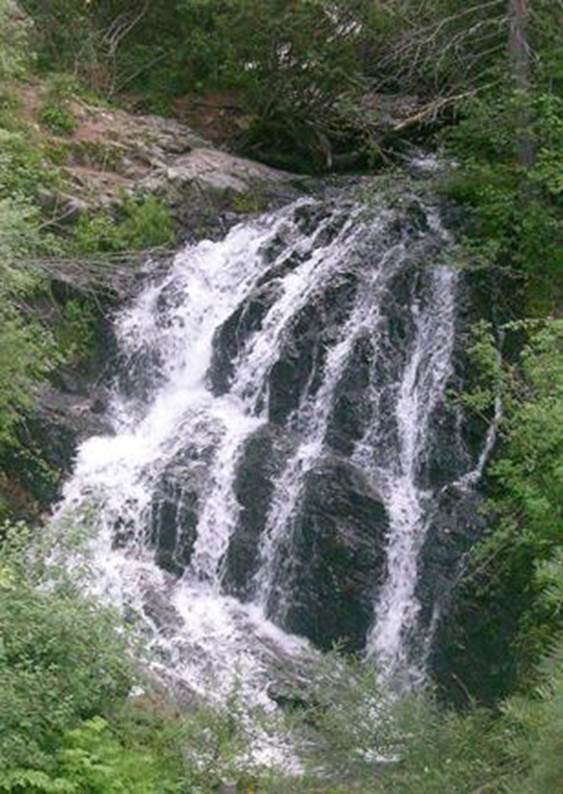 <![endif]>  <![if !vml]>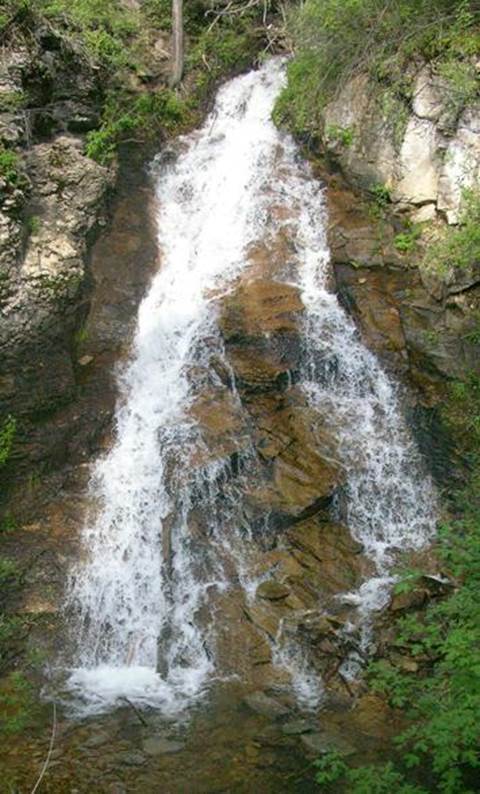 <![endif]>
falls #3 is 20' high                                                                           falls #4 is 35'high
beta facts:
name-The Clear Creek Waterfalls
height- #4 is the highest at 35'.
elevation- 8400'
GPS coordinates- ±#36°30.640'N 105°10.800'W
flow- this is a perennial trout stream
season- May thru October
accommodations- State park campgrounds are nearby.
ownership- public – Cimarron Canyon State Park
access- a mile and a half hike from US Hwy 64.
nearest town- Eagle Nest is 6 miles west of here and Ute Park is 6 miles east of here.
fun fact- Sparkling Clear Water…!!!!
essay bro:
There are many creeks named Clear Creek.  However the Clear Creek of Cimarron Canyon State Park in northern New Mexico has beautiful waterfalls.  This is a fine waterfall lover's hike.  Park near milepost 292.  About a mile up the trail from your car you will come to a small but pretty 3 or 4-foot high cascade.  This means you are now entering Clear Creek's fabulous water "show"!  Falls #1 is a couple hundred yard ahead.  #2 is an eighth mile after #1 and #3 is another eighth mile again.  #4 is about a quarter mile beyond the others.  #2 and #3 cannot be seen from the trail, so listen for them and watch for a small trail forking off towards the creek.
AND HEY….. Support a worthy cause BUY an annual State Parks Pass…. It cost 40 bucks… just do it … it will feel good….. and it makes parking your car along Hwy 64 in Cimarron Canyon actually legal.  Help support our State Parks system.  At least buy a Day Pass.  A day pass Costs 5 bucks.
…AND …there is one more legality that you really should know.  When you walk up any trail in Cimarron Canyon State Park you are trespassing.  Because Cimarron Canyon State Park is actually a very thin narrow corridor of land ±100 yards wide and about 8 miles long.  Once you are more than 50 yards up the mountain from either the Cimarron River or Highway 64, without warning land ownership changes to Colin Neblett Wildlife Management Area.
To be legal the State of New Mexico says you must have one of three things.  A hunting license during hunting season or a fishing license during fishing season or an access permit called a GAIN permit.  An annual GAIN permit costs $19 for an adult resident of New Mexico and they are available for purchase anywhere hunting and fishing licenses are sold.
How many hoops can you jump thru on your way to a waterfall…??? JJJ
The most important of these several permits is the State Parks Pass
Right-click-save-as on the map below and print yourself a hard copy to have in your hand when you take this hike
This map is the only map on earth with this information
Enhanced USGS 7.5' topo map
<![if !vml]>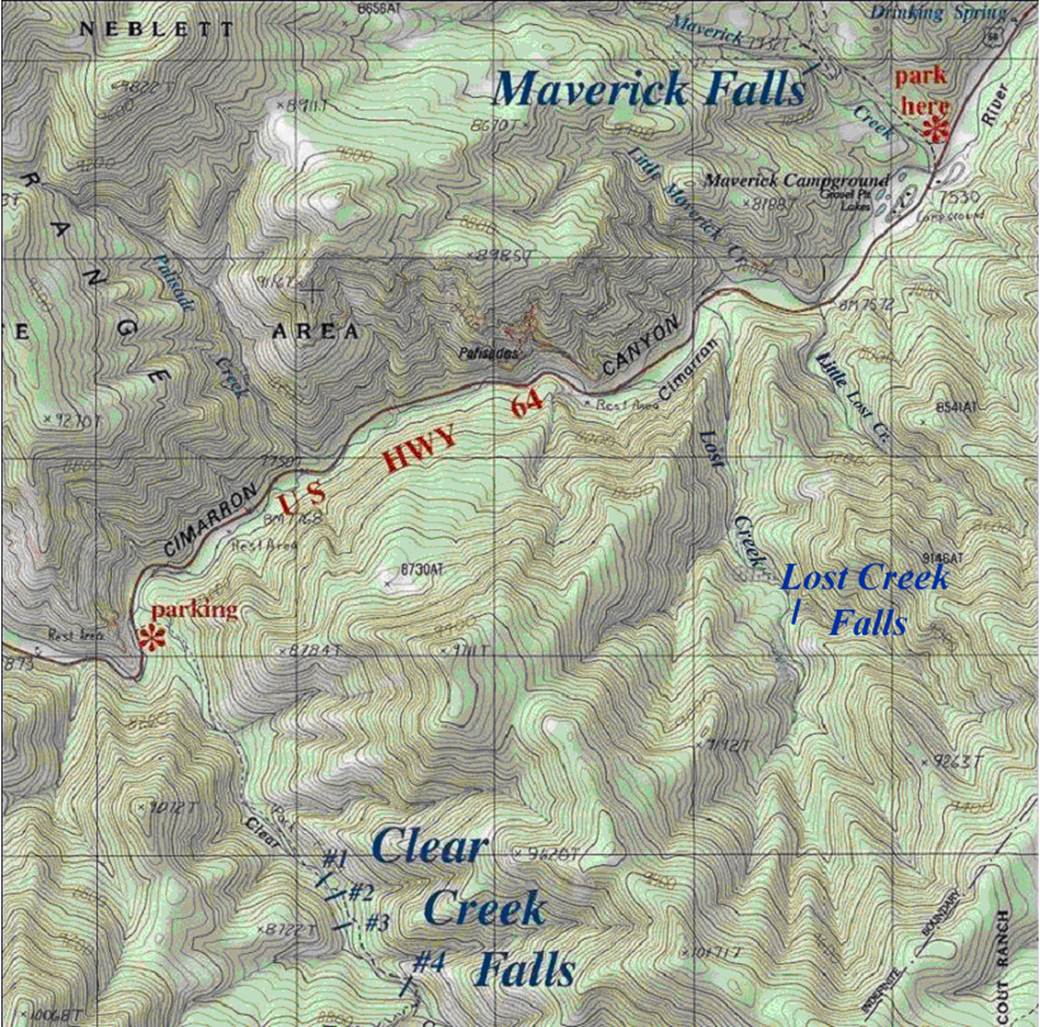 <![endif]>
Send questions and comments to doug.vivian@yahoo.com