Chimney Falls
<![if !vml]>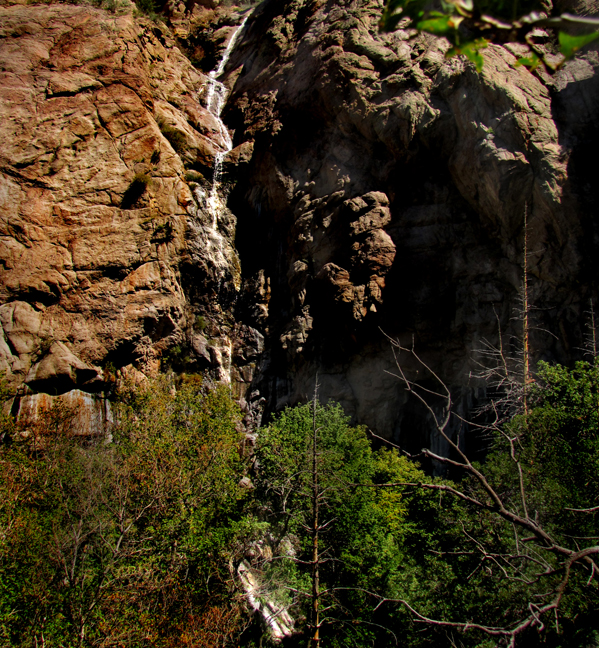 <![endif]>
We believe this 200' falls to be the highest waterfall in the Sandia Mountains
<![if !vml]>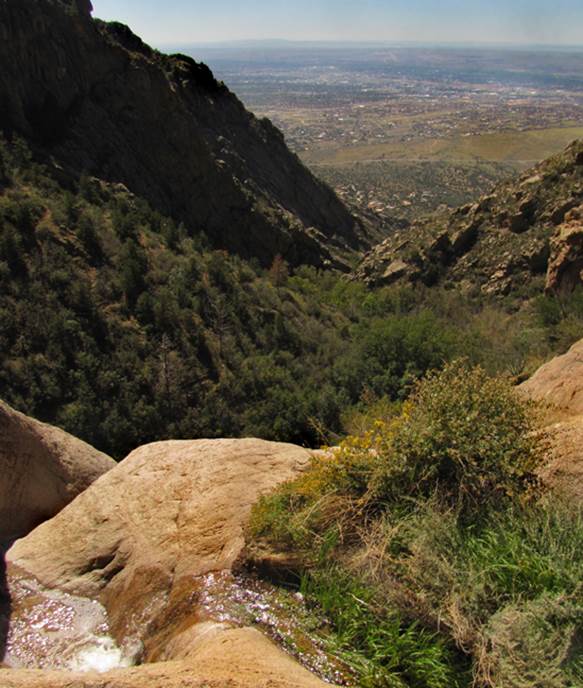 <![endif]>
This view is from the brink of 200' Chimney Falls looking towards Albuquerque.

 

This is a couple hundred yards off of La Luz Trail… refer to the gps cords below.
<![if !vml]>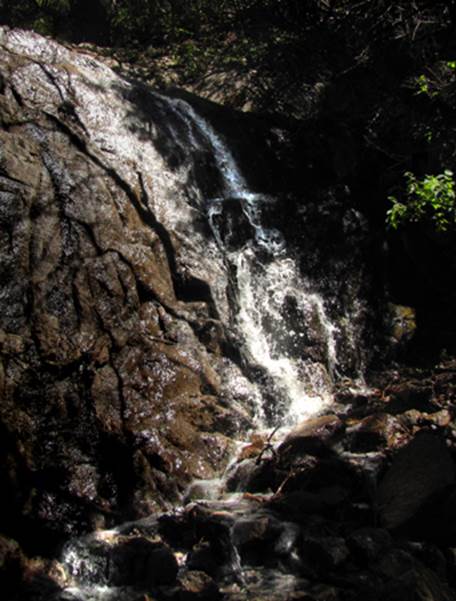 <![endif]>
15' high Little Chimney Falls is a stones-toss below La Luz Trail near it's Chimney Creek Crossing.
beta facts:
name- Chimney Falls …technical ice climbers call it "The Ice-maker"
height- this is a "high" falls …maybe 200' or more… we need a volunteer to leap over the brink
with a long tape measure in his teeth….!!!!!!!!
elevation- 7800'
GPS coordinates- ±35°12.627'N 106°28.145'W
flow- perennial spring fed
season- spring, summer and fall… yeah… and for ice-climbers… winter too
accommodations- none – Sandia Wilderness
ownership- Cebola National Forest
access- nice loop hike is up La Luz trail ±4 miles and down La Cueva Canyon or ±2 m up La Cueva Canyon
nearest town- Albuquerque is in sight from near the top
fun fact- probably Sandia Mountain's highest waterfall
essay bro:
La Cueva Canyon is "waterfall land"… likely Sandia's best…  I like parking at La Cueva Picnic Area and taking the Tram Trail angling up to La Luz Trail.  Then hiking up La Luz Trail to 8900'.  At this point drop down just below the trail to La Cueva Creek and follow it back to my wheels.  Some "rock-scrambling" is inevitable.  See map below.
See also: La Cueva Falls
Enhanced National Geographic 7.5' topo map
<![if !vml]><![endif]>
Send questions and comments to doug.vivian@yahoo.com