Casa Falls & Casa Creek Cascades
<![if !vml]>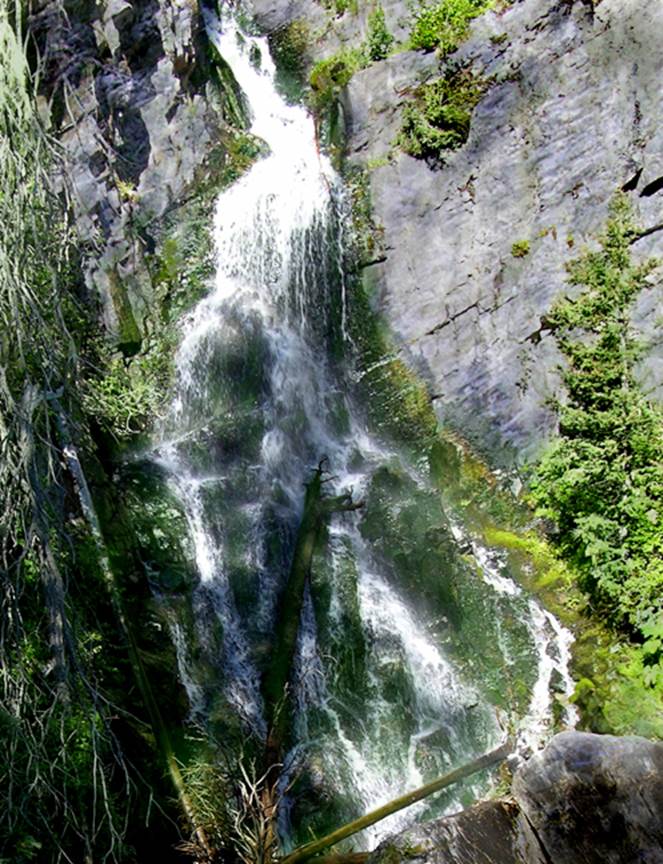 <![endif]>
 50' high Casa Falls is a short 100 yard scramble from the end of a 4WD road and a bit less than a 2 mile hike from Walker Flat 2WD forest road
This waterfall is also known as North Fork Falls and/or North Casa falls
The photo below shows a 25' high waterfall that can be visited via a quarter-mile scramble upstream from Casa Falls shown above
      <![if !vml]>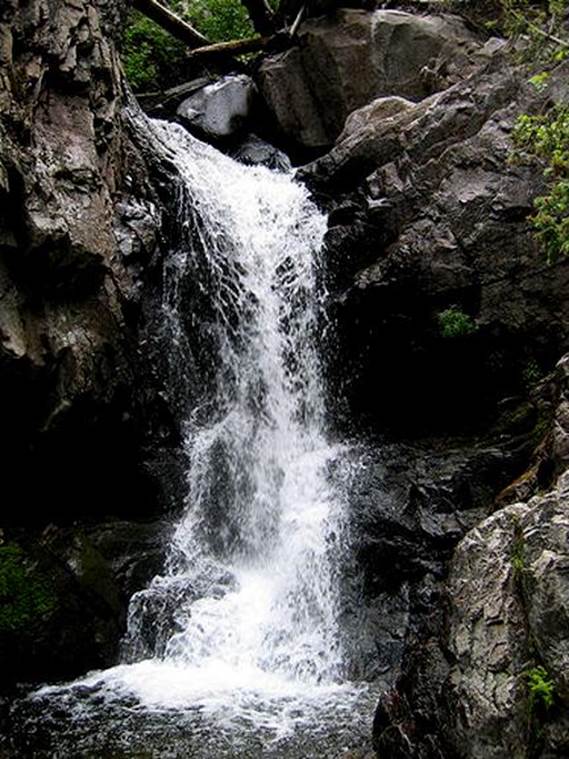 <![endif]>
The rest of these falls are very difficult to get to and there are way more falls here than I have photos of.
...and these will appear starting upstream and heading downstream.
<![if !vml]>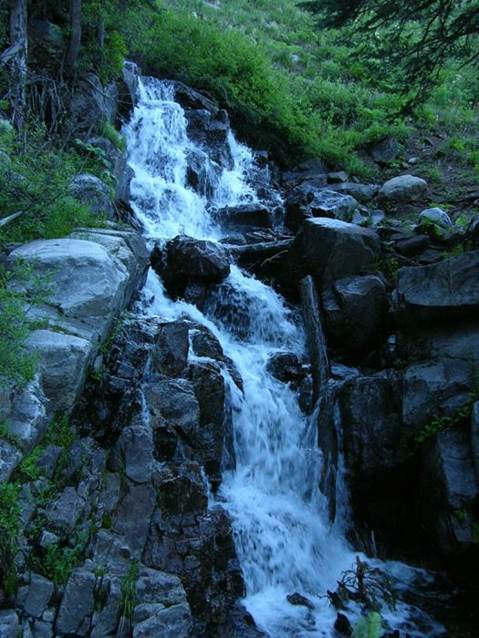 <![endif]>
...a 45 foot high cascade...
<![if !vml]>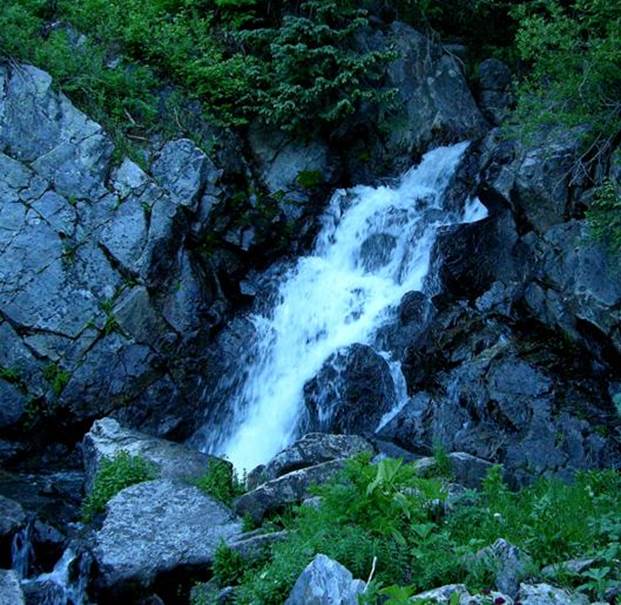 <![endif]>
...a 25 footer...
<![if !vml]>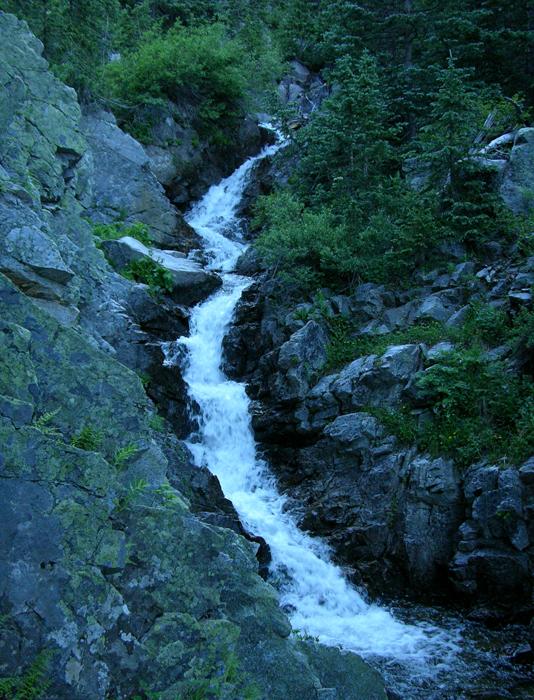 <![endif]>
...a 50' high cascade...
<![if !vml]>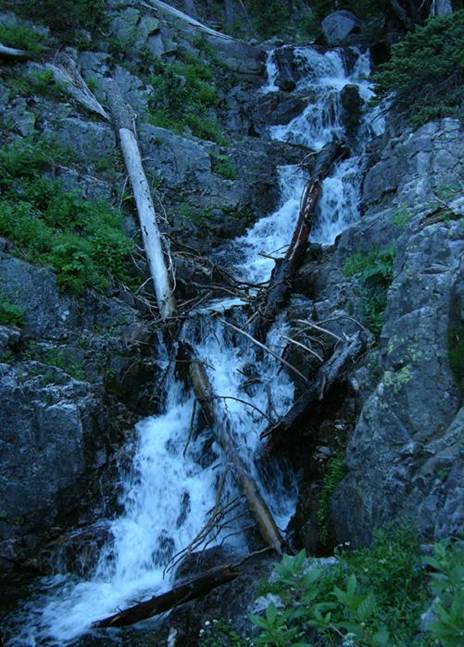 <![endif]>
I couldn't budge these huge logs but I wish I could've cleaned them out of this beautiful 50' tiered waterfall
<![if !vml]>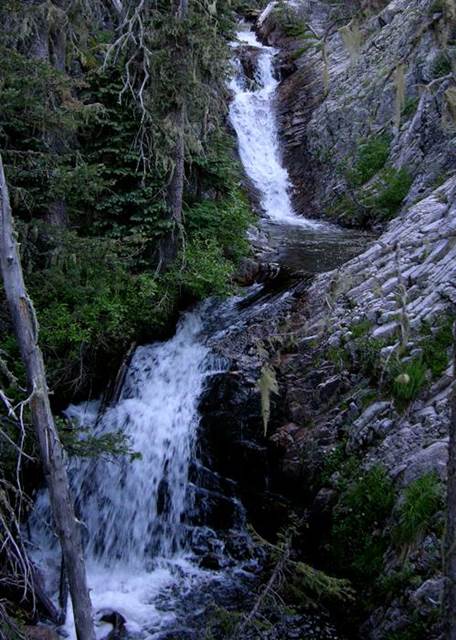 <![endif]>
...a 30' tier and a 15' tier...
<![if !vml]>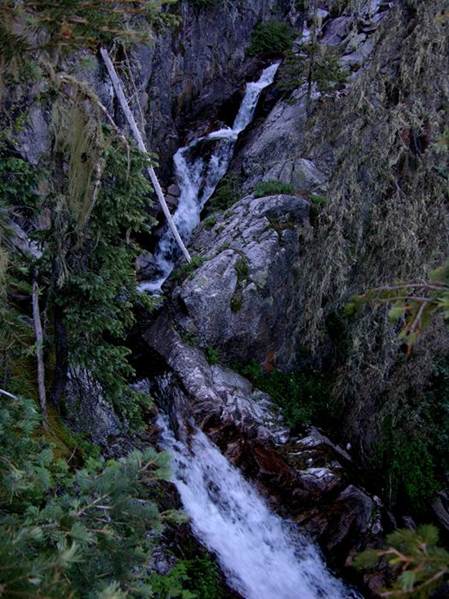 <![endif]>
This photo shows only part of one tiered cataract that falls about 100'.  This steep rugged canyon greatly hampers photography.
beta facts:
name- Casa Falls
height- 1500' of waterfall after waterfall... but 50' high Casa Falls is the most well known
elevation- 9500 to 11000 feet
GPS coordinates- ±36°00.812'N 105°28.903'W (very approximate because there are many falls here.)
flow- a fine perennial trout stream
season- May thru Oct… earlier is best flow… but you may have snow
accommodations- none – Pecos Wilderness
ownership- public – Carson National Forest
access- 4WD roads and short trails to the first two falls... after that is class 3 and 4 bushwhack scramble...!!!
nearest town- Mora is about 15 miles east of here
fun fact- you will see no road signs telling where you are or where you're driving... I'm told the locals use these for firewood
essay bro:
Upper Rio la Casa, sometimes called North Fork Casa Creek, has as many waterfalls as can be found on most any creek in New Mexico.  Falls of all shapes, kinds and sizes line up single file for more than a mile.  Sparkling cascades, natural waterslides, plunges and cataracts carve their way thru solid granite downstream from North Fork Lake.  Ferns, greenery and moss fill this wet wonderland. 
Four miles north of Mora on NM hwy 518 you will find the little town of Cleveland, NM.  Turn west here on county road B-028 for 5 miles and follow forest road # 113 to Walker Flats.  This is where the going will get sketchy as I'm told that the locals in this area use forest road signs for firewood… so, you will likely have to go by feel from here.  But the good thing is that you are close, very close.  Casa Falls are about one mile straight west of Walker Flats… AND looking west you will see the canyon that you're looking for.  Walker Flats is on this topo map below.  Try mixing a little luck with a little Español also a National Forest Map as well as a copy of my map below, to find a place to park and begin your hike.
The four-wheel-drive road that takes you into the lower two Casa Falls is not a bad choice ...but the class 3 and 4 bushwhack scramble up to see the many falls above... is quite difficult.  I prefer to hike up the trail and cut over to descend this steep canyon instead of ascending it.     
Enhanced USGS topo map           NORTH IS UP
<![if !vml]>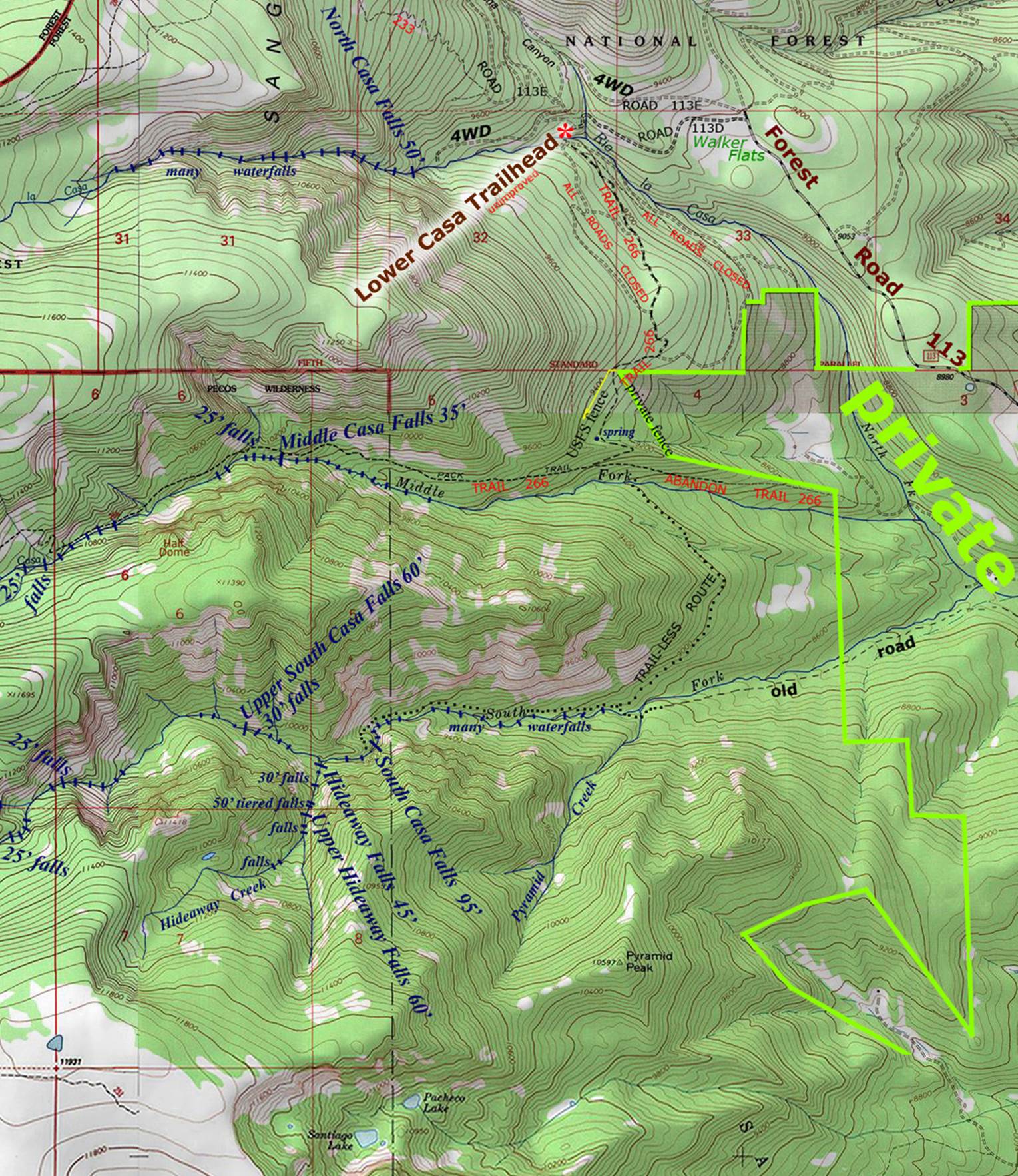 <![endif]>
Send questions and comments to dscott@themarblesculptor.com