Railroad Falls
This was a great find March 13, 2016.
Railroad Falls (in West Railroad Canyon) is a 100' high tiered waterfall.  This photo below shows the 30' high upper-most tier.
<![if !vml]>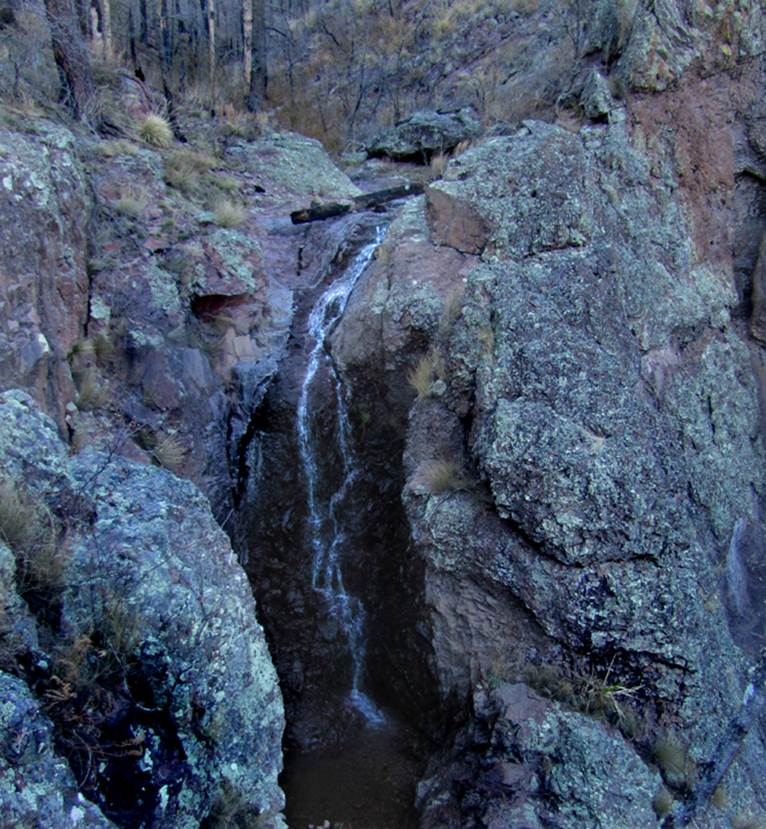 <![endif]>
The second tier starts at the burnt log, showing in the lower right hand corner of the photo above... but the water turns 90° sideways here to drop down the second tier...
Therefore the upper tier cannot be seen in this photo below of the 30' high second tier.
<![if !vml]>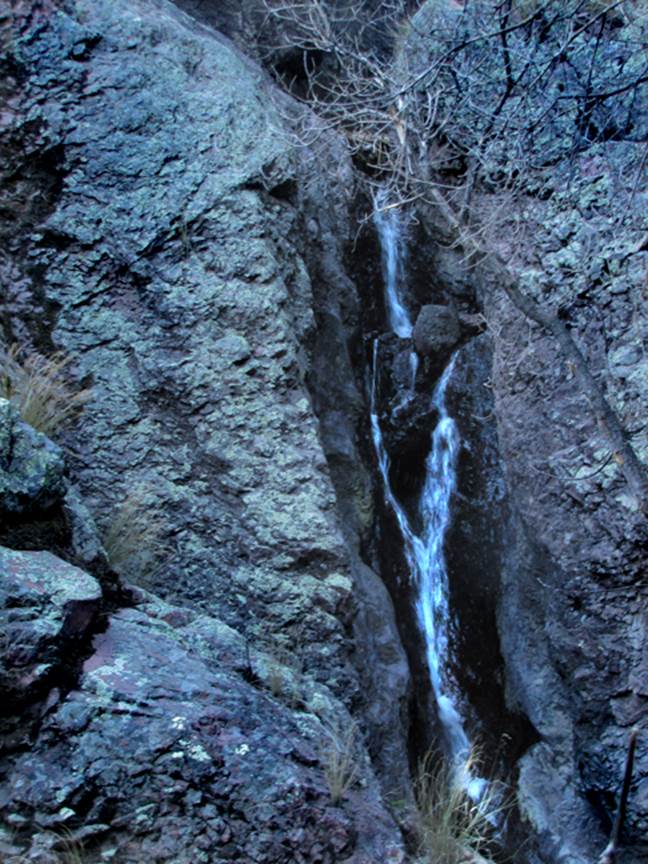 <![endif]>
Two more lower tiers are shown in these next two photos...
<![if !vml]>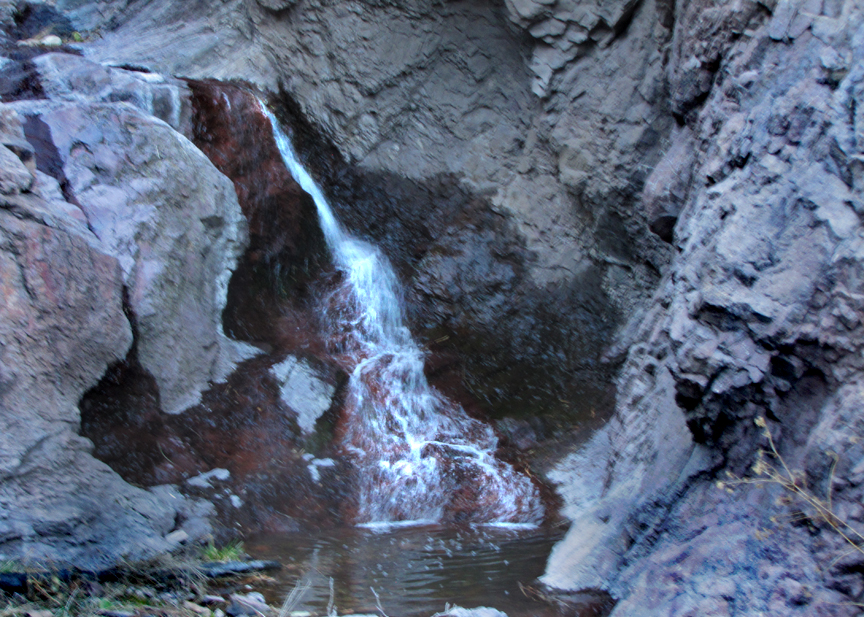 <![endif]>
<![if !vml]>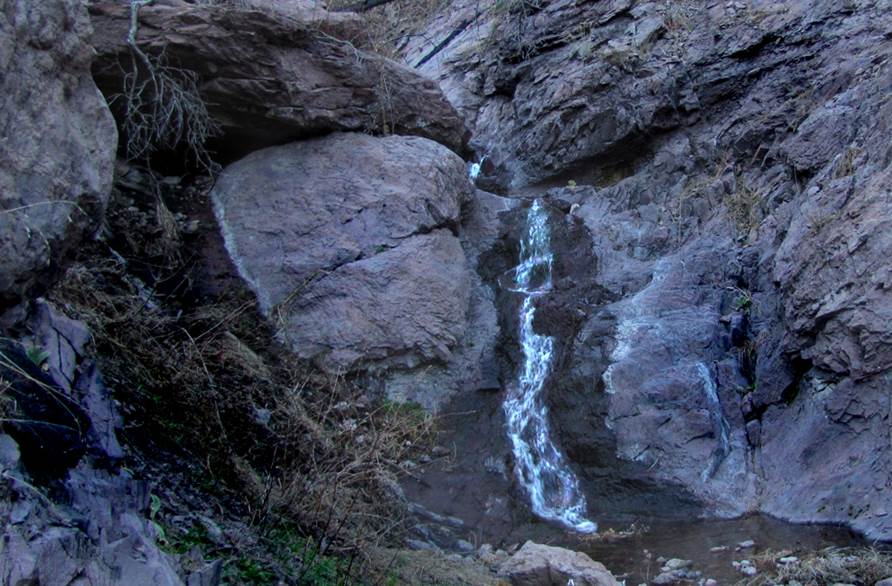 <![endif]>
beta facts:
name- Railroad Falls
height- 4 tiers- about 100' total and the highest tiers are 30' each
elevation- 7700'
GPS coordinates- ±32°56.286'N 107°48.639'W
flow- maybe perennial ???
season- March & April as well as August thru October
accommodations- campgrounds are nearby
ownership- Gila National Forest
access- 2.5 mile hike from Hwy 152 east of Emory Pass
nearest town- Kingston, NM
fun fact- This is an easy falls to visit but it is difficult to photograph
East Railroad Canyon has many small waterfalls (ten feet or less) –they are beautiful and quite popular
Enhanced USGS 7.5' topo map
<![if !vml]><![endif]>
Send questions and comments to doug.vivian@yahoo.com