Water Canyon Falls
<![if !vml]>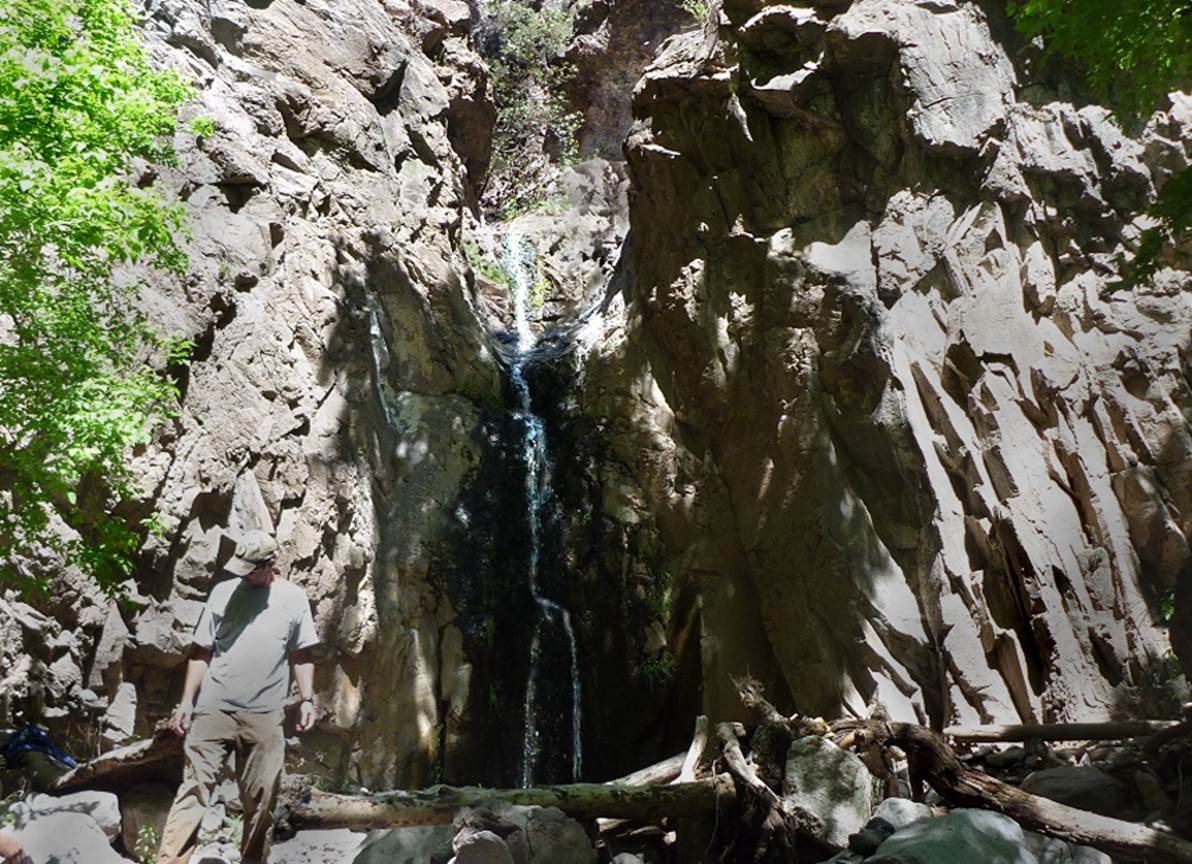 <![endif]>
Water Canyon, a tributary to the lower Gila River within the Gila Wilderness, has a fine little waterfall about 30' high                    Andrew Monie Photo
beta facts:
name- we refer to it as Water Canyon Falls –however there are several Water Canyons with waterfalls in them, within New Mexico
height- 30' ...or perhaps it's a tiered waterfall with another 30' high upper tier above it – making it a 60' high "tiered waterfall"
elevation- 5200'
GPS coordinates- ±33°04.417'N 108°21.799'W
flow- likely has at least a perennial trickle
season- any
accommodations- none ...Gila Wilderness
ownership- Gila National Forest
access- see map below
nearest town-
fun fact- very few people ever visit this waterfall
essay bro:
The information for this page has been provided by Andrew Monie.  Here are some excerpts from his field notes: 
There's a 2nd falls above the one pictured and a little box canyon between the two. You can see up into the box a bit in the photo, but we found it to be completely inaccessible. It would take serious rock climbing or a rappel to access this box. There were also Canyon Tree Frogs there.
See also: Wishbone Falls
Enhanced USGS 7.5' topo map
<![if !vml]><![endif]>
Send questions and comments to doug.vivian@yahoo.com