Trigo Falls
There are several Trigo Falls.  The one in the photo below is the best one.  It is found on the southern fork of where Trigo Canyon splits –see the map below
<![if !vml]>
<![endif]>Josh Narlski photo
Trigo Falls drops 25 feet about 3 miles up Trigo Canyon from the trailhead at Kennedy Campground on the west side of the Manzano mountains.  Only ruins are left today from the old JFK Campground.  When I was a young buck, it was a nice campground.  Unfortunately our government could not stay ahead of vandalism.
a couple other photos of the lesser Trigo waterfalls found along the northern fork, are below:
<![if !vml]>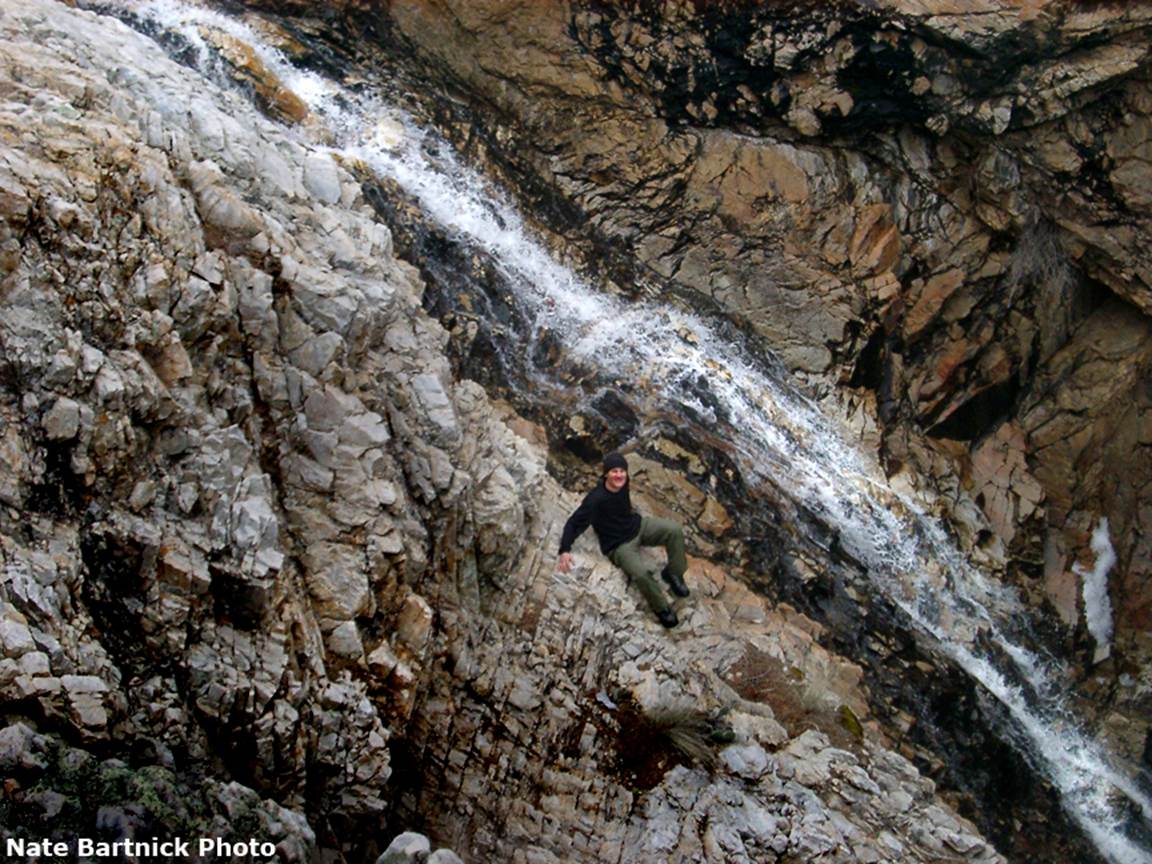 <![endif]>
<![if !vml]>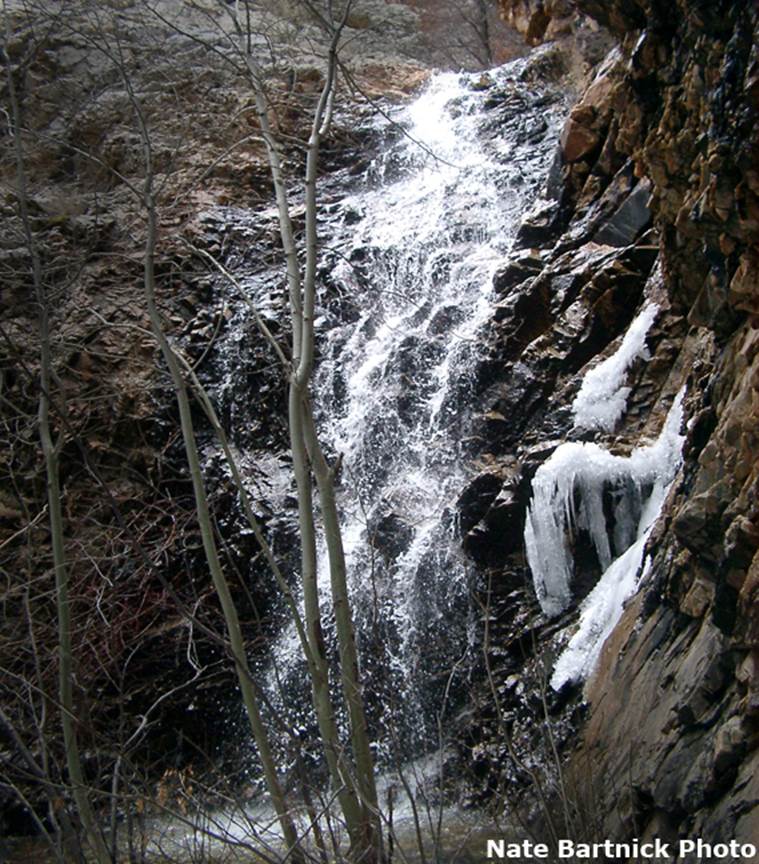 <![endif]>
For any questions you may have, please check your Cibola National Forest map and/or the Mountainair Ranger District.
The 2007 Trigo Fire has changed things here.
I am told that the trails here are in poor shape
Enhanced USGS 7.5' topo map
<![if !vml]><![endif]>
The thin red dotted lines above represent one mile squares
Send questions and comments to dscott@themarblesculptor.com