Three Rivers Waterslides
<![if !vml]>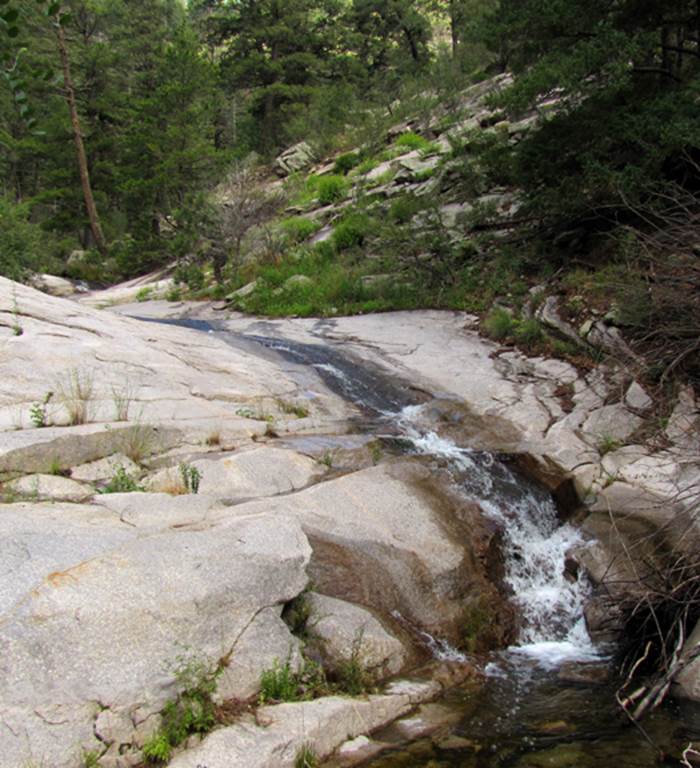 <![endif]>
...a 20' high, 60' long section of the Three Rivers Waterslides
A couple more sections of the Three Rivers Waterslides
<![if !vml]>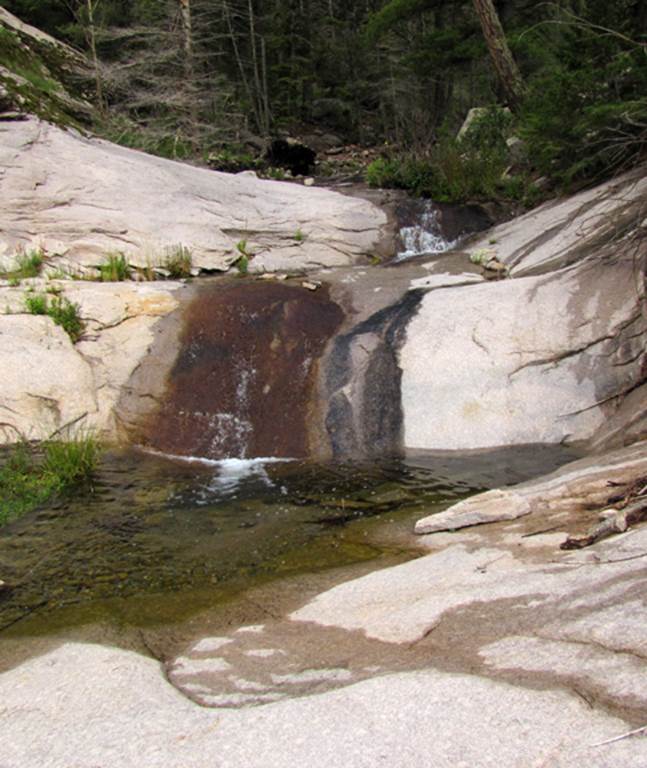 <![endif]>
Clean Bedrock… perfect for sliding… but don't cry to me when you get hurt.  This is a "BigBoy-Sport."
beta facts:
name- Three Rivers Waterslides
height- about 100-some-feet in many tiers
elevation- 7900'
GPS coordinates- ±33°24.500'N 105°50.821'W
flow- perennial trout stream
season- May thru October
ownership- Lincoln National Forest
access- 3 or more miles up Three Rivers Trail #44.  You'll see them right beside the trail for a quarter-mile or so…
nearest town- this falls is 15-miles east of Three Rivers near Alamogordo
fun fact- ...these are smooth waterslides… need I say more...???
another interesting thing is that the Three Rivers Creek goes underground for about a half-mile between 3 Rivers Waterslides and Fall Creek
Enhanced USGS 7.5' topo map
<![if !vml]>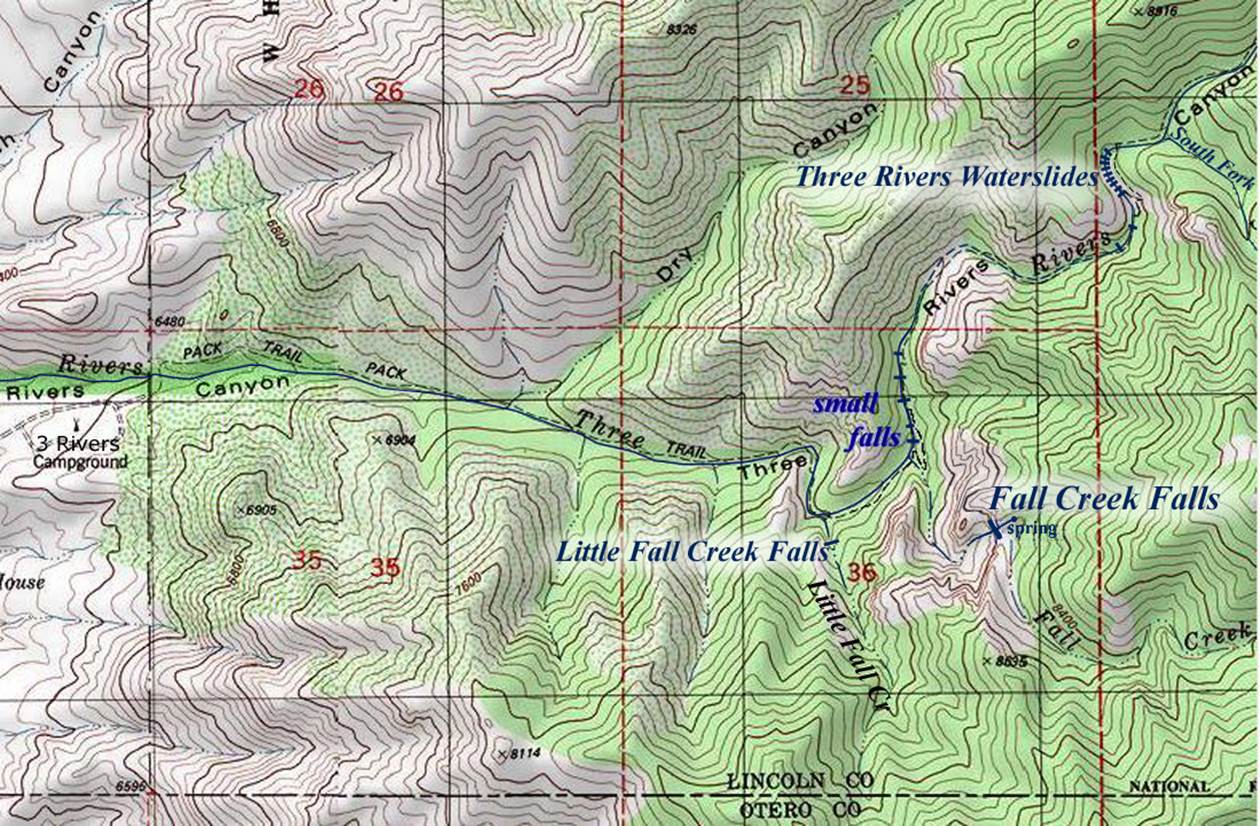 <![endif]>
the thin, dotted red section lines above show one mile squares
Send questions and comments to doug.vivian@yahoo.com