Tecolote Falls and Upper Tecolote Falls
Tecolote = owl
Tecolote Creek on the east slopes of the Pecos Mtns is a fine trout stream with many waterfalls, but two of those falls are more special: Upper Tecolote Falls and Tecolote Falls.  This photo below is of the extra beautiful, 40 foot high Upper Tecolote Falls.
 <![if !vml]>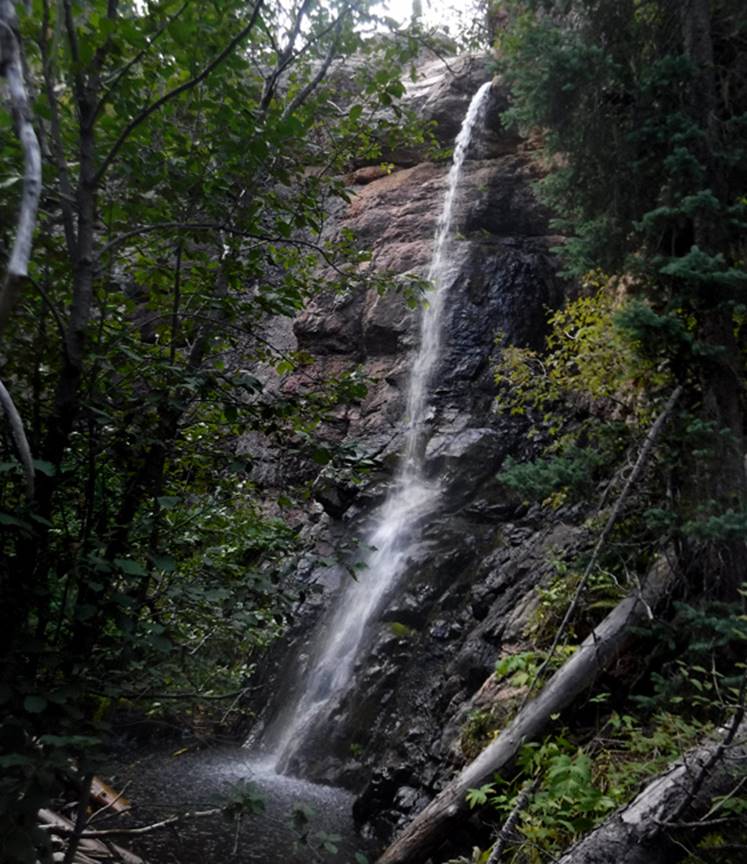 <![endif]> 
This next photo is: 20 foot high Tecolote Falls pouring over solid granite.  The upper tier is 12' high and the lower tier is 8'.  The bushwhack into this place gruesome.
<![if !vml]>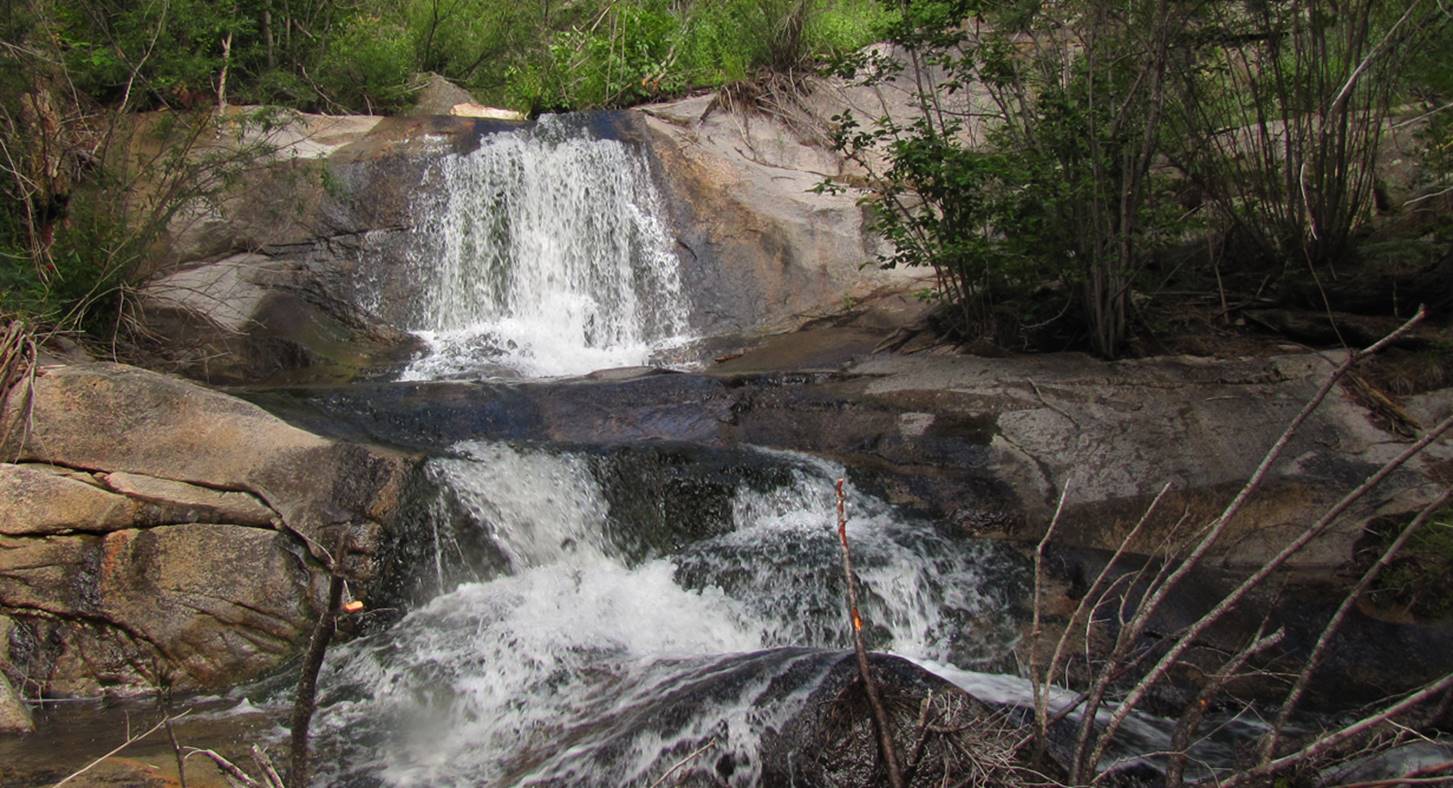 <![endif]>
beta facts:
name- Tecolote Falls -and Upper Tecolote Falls
height- 20' - nearby Upper Tecolote Falls is 40' high
elevation- 7800' - the upper falls are: 9100' elevation
GPS coordinates- ±35°39.925'N 105°27.682'W
flow- perennial trout stream
season- May thru Oct
accommodations- none
ownership- Santa Fe National Forest
access- 20 miles or more west of Las Vegas on State 65 turn south on FR 156 for about 6 miles (unsure?) and left on FR 291 (see map below)
nearest town- Las Vegas, NM is about 15 miles east of here
fun fact- this place surpassed my expectations... it is awesome...!!! ...and very difficult bushwhacking…!!!
essay bro:
To hike to the lower Tecolote Falls pull off of Forest Road 291 and drive a short ways due south, past the "un-marked" Blue Creek Falls Trailhead.  The GPS cords here are: ±35°40.451'N 105°28.538'W  ...park here at the end of this two-track un-named forest road and hike east southeast down into Tecolote Canyon.  The bushwhacking will be difficult but the place is crazy beautiful...!!!
When hiking to the more impressive Upper Tecolote Falls, park along Forest Road 291 about a half mile west of Grindstone Spring and hike west up in to upper Tecolote Canyon.  The bushwhacking will get steep and tuff near to the waterfall.  There are several smaller falls along the way.  Hopefully a trail will become developed into this beautiful waterfall.
Grindstone Spring is well marked on "ALL" government maps… However, I have ALWAYS found it to be bone dry…!!!
Right-click-save-as on my map below to have a hardcopy for yourself
 Enhanced USGS 7.5' topo map
<![if !vml]><![endif]>
Send questions and comments to doug.vivian@yahoo.com