Lower Silver Creek Falls
Please enjoy Devon Fletcher's Blog: http://southernnewmexicoexplorer.blogspot.com/2017/10/bull-trap-canyon-silver-creek-gila.html
Below is a Devon Fletcher Photo of Lower Silver Creek Falls.  This falls drops about 40 feet in 3 tiers.  This photo shows 2 of the 3 tiers.
 <![if !vml]>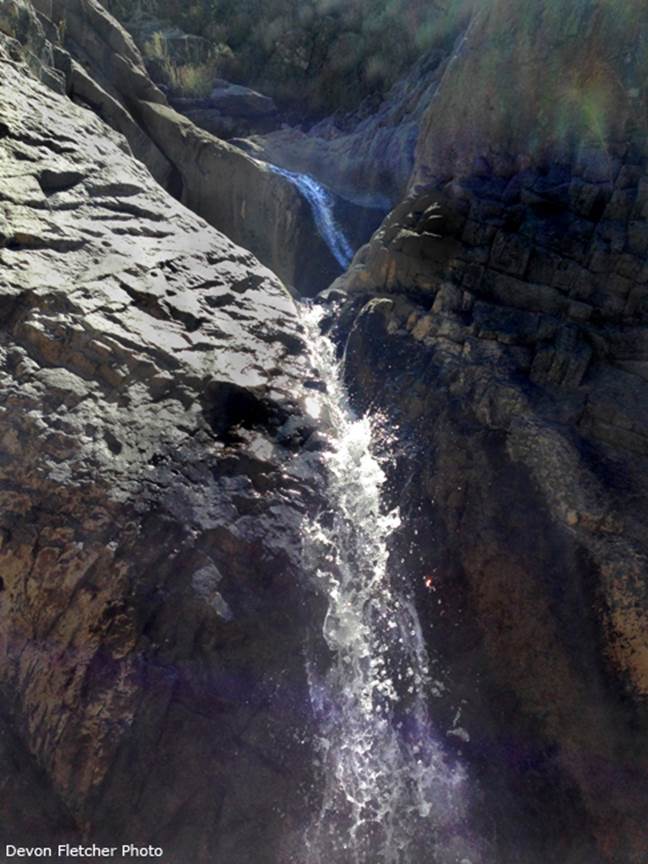 <![endif]>
The Lower Silver Creek Gorge holds Lower Silver Creek Falls along with count-less small falls and water-slides.  This is a beautiful canyon and a fabulous hike.
<![if !vml]>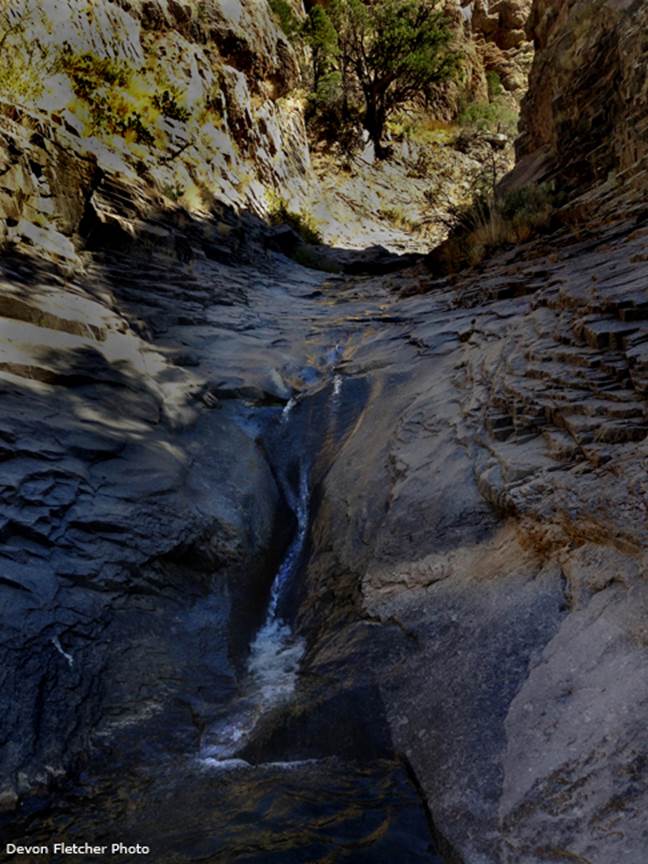 <![endif]>
I love hiking on hard-pan bed-rock...
beta facts:
name- Lower Silver Creek Falls
height- 40' in 3 tiers
elevation- 6676'
GPS coordinates- ±32°52.006'N 107°50.340'W
flow- disappears during times of extreme drought
season- most anytime...
accommodations- none
ownership- Gila National Forest
access- see the essay below
nearest town- San Lorenzo is about 9 miles southwest of here
fun fact- once again... Devon has found a place where nobody ever goes...
essay bro
The best way we know of to get to Silver Creek is to follow Hwy 61 south of San Lorenzo 5 or 6 miles.  Turn left on Forest Road 886 for + 9 miles.  Turn north on FR 523 for + 5 miles & park & hike – Downstream 2.5 miles to Lower Silver Creek Falls - or upstream .7 miles to Upper Silver Creek Falls.
 Our maps are the only maps on earth that show what we show.  Please feel free to "right-click-save-as" on any and all of our maps to save a copy of our map-file on your desktop.  This will allow you to print a hard copy to hold in your hand while hiking in the field
Enhanced USGS topo map
<![if !vml]>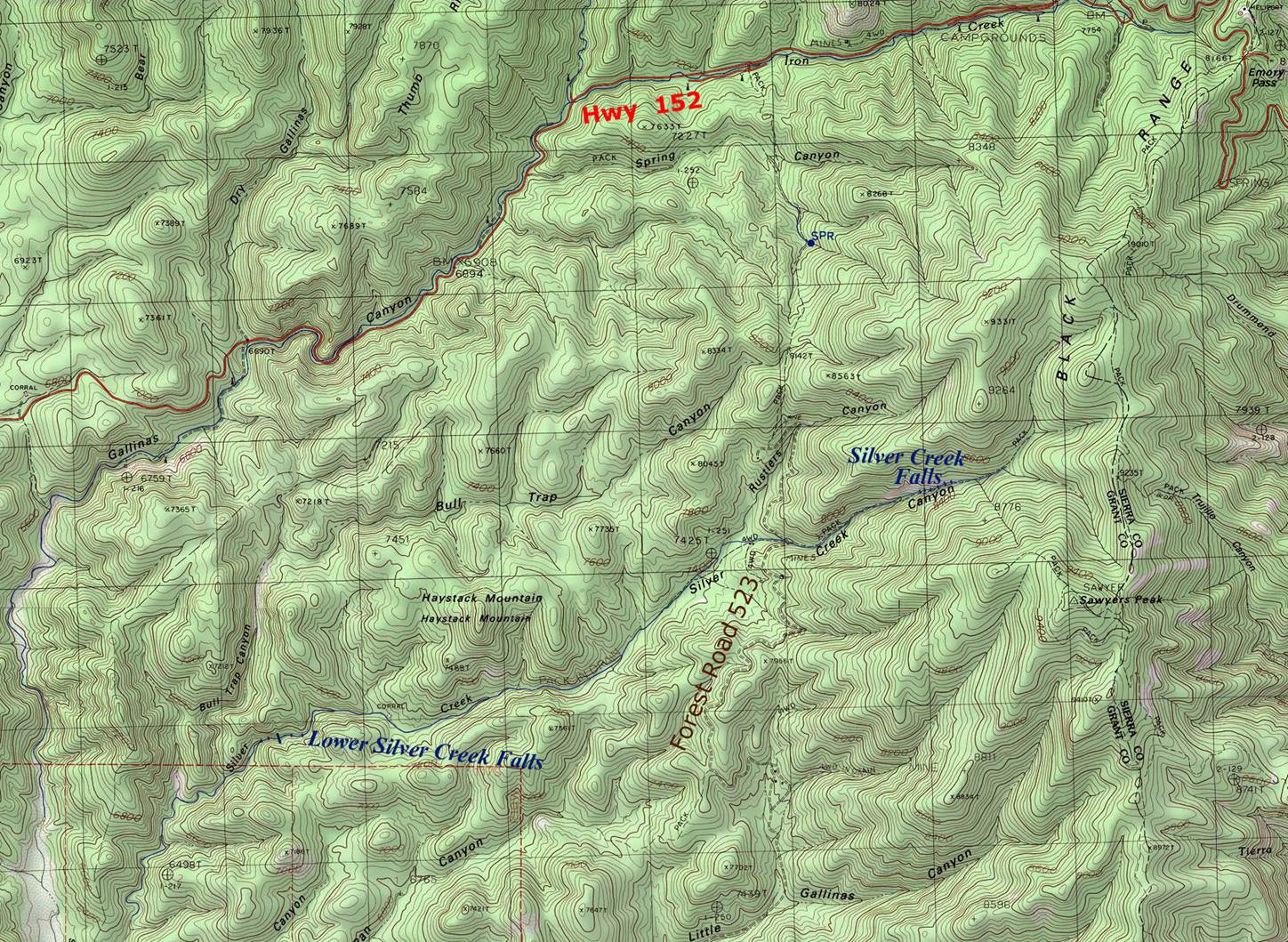 <![endif]>
Send questions and comments to art@DougScottArt.com