Sebadilla Falls
There are several waterfalls here and I have yet to photograph all of them during a time of good waterflow
Pictured below is one of the upper Sebadilla Falls that is about 25' high.  This photo is from June 3rd, 2017  -see map below
<![if !vml]>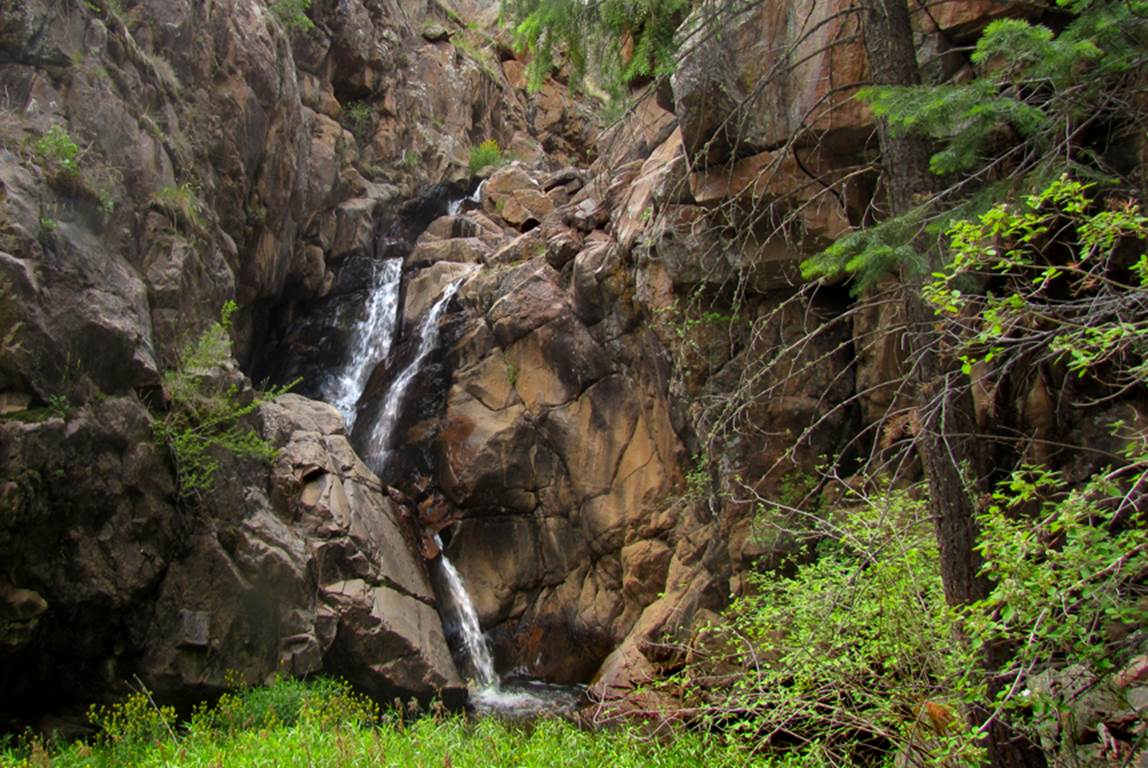 <![endif]> 
...and this next photo below shows the 2 tiered -20' high- Sebadilla Falls that is about 100 yards upstream from the main big high Sebadilla Falls
<![if !vml]>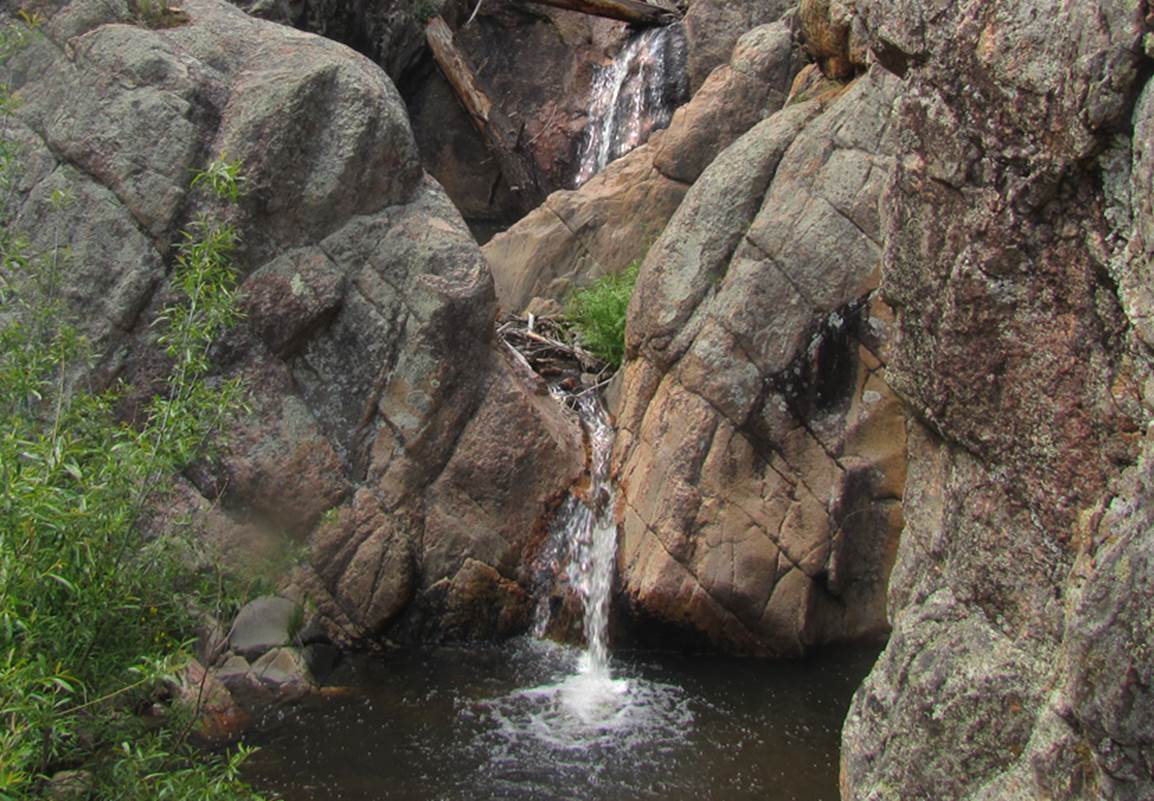 <![endif]>
The photos below where taken on July 10, 2017
This area had received average or better precipitation until mid-May..... then no measurable moisture until July 11 (the day after these photos were taken)
Therefore both of the photos below show extremely low water-flow and zero white frothy dancing waters...
<![if !vml]>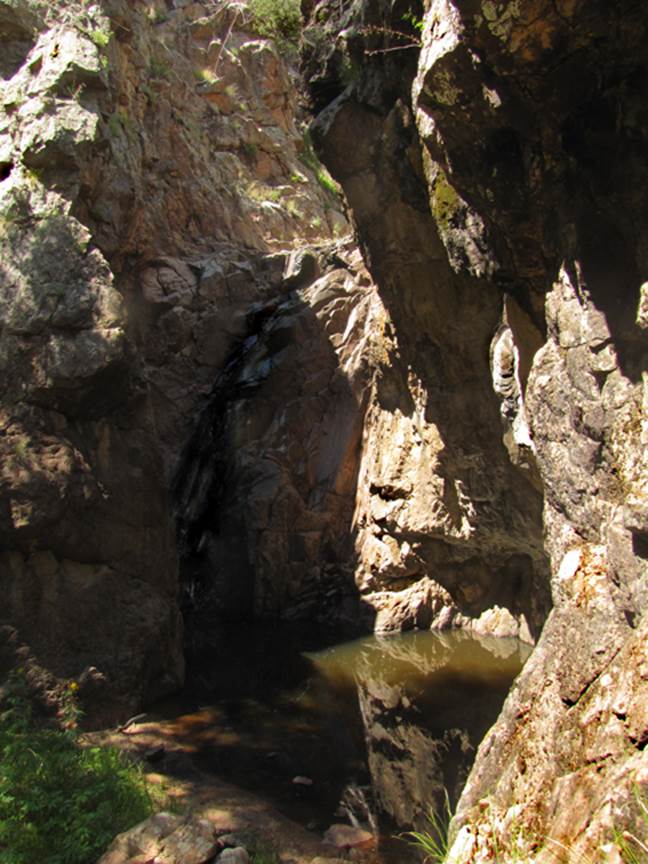 <![endif]>
The photo above shows 40' high Sebadilla Falls with just enough water-flow to darken the granite bedrock surface
Sabedilla Falls is one of the more beautiful waterfalls in New Mexico.  The rock formations surrounding it are quite unique, but visit Sebadilla during the month of May.
The photo below was shot the same dry day as the photo above
It is of the upper most waterfalls of Sebadilla Creek –see map below-
Each of the 3 tiers shown below are about 10 to 12 feet high
<![if !vml]>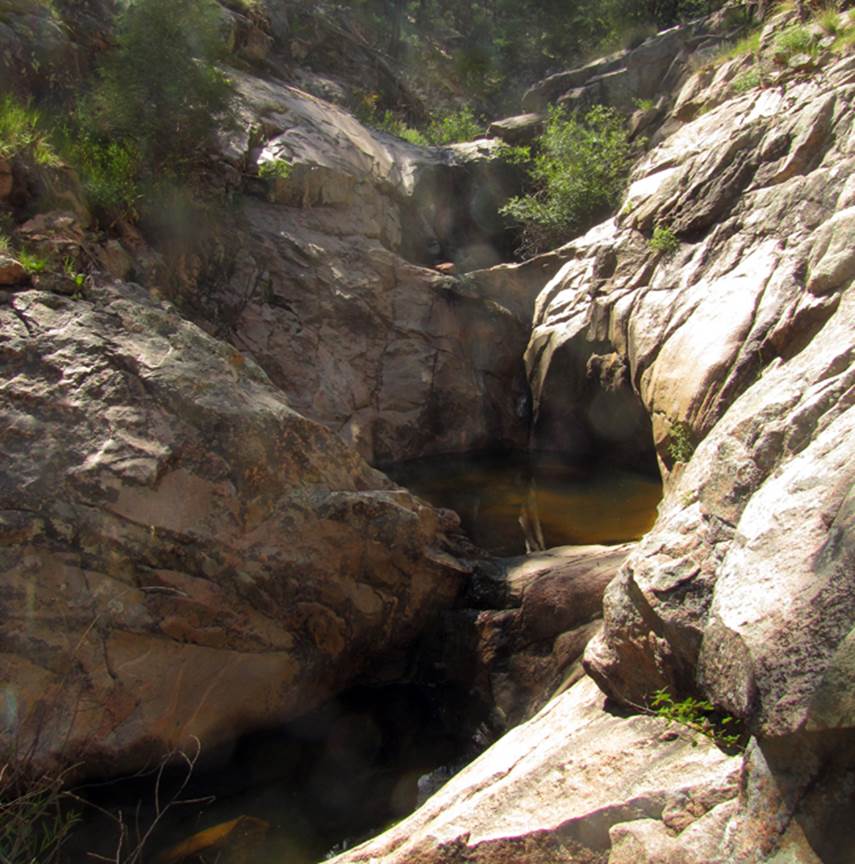 <![endif]>
beta facts:
name- Sebadilla Falls
height- many falls are here, up to 40' high
elevation- 7500'
GPS coordinates- ±35°31.695'N 105°29.460'W
flow- we think this stream is perennial, but it flows strong every year during the month of May
season- May is best
accommodations- none
ownership- Santa Fe National Forest
access- Forest Road 83 east of Pecos, NM then south on Forest Road 200
nearest town- Pecos is about 11 miles west of here
fun fact- this place is definitely "off-the-beaten-path"
essay bro
Sebadilla Falls is about 11 air-miles east of Pecos, NM.  Forest Road 83 is a good strong dirt road, but FR 200 is almost a 4WD road and requires a high clearance vehicle.  ±35°31.600'N 105°30.200'W is the GPS cords for where a faint 4WD road turns east off from Forest Road 200.  You can walk from here or drive this faint 4WD road until fallen trees stop you, and hike in from there.  See the map below.  I visited all 4 of these waterfalls from the downstream end hiking upstream.  But doing so you must climb  around, numerous sheer cliffs.  By avoiding the sheer cliffs ropes are not needed.  This is difficult all-fours, scrambling/climbing with some, mild exposure.
On the map below the routes shown with round white dots are direct routes to access to and from Sebadilla Creek.  A thin yellow line shows the route to use to connect the upper falls with the lower parking area.  During the month of May your effort to visit this place will be well worth it.
Our maps are the only maps on earth that show what we show.  Please feel free to "right-click-save-as" on any and all of our maps to save a copy of our map-file to your desktop.  This will allow you to print a hard copy to hold in your hand while hiking in the field
Enhanced USGS topo map
<![if !vml]>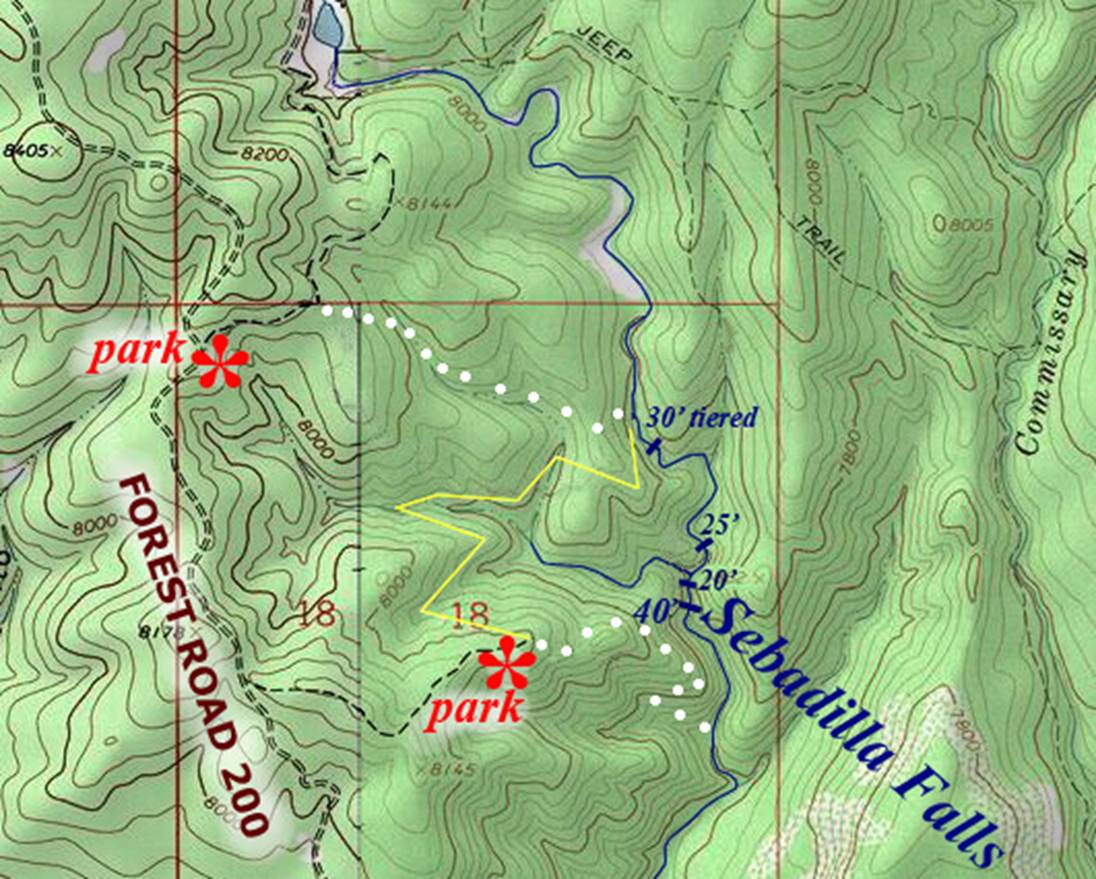 <![endif]>
Below is a larger area map showing the roads leading to the access points
<![if !vml]>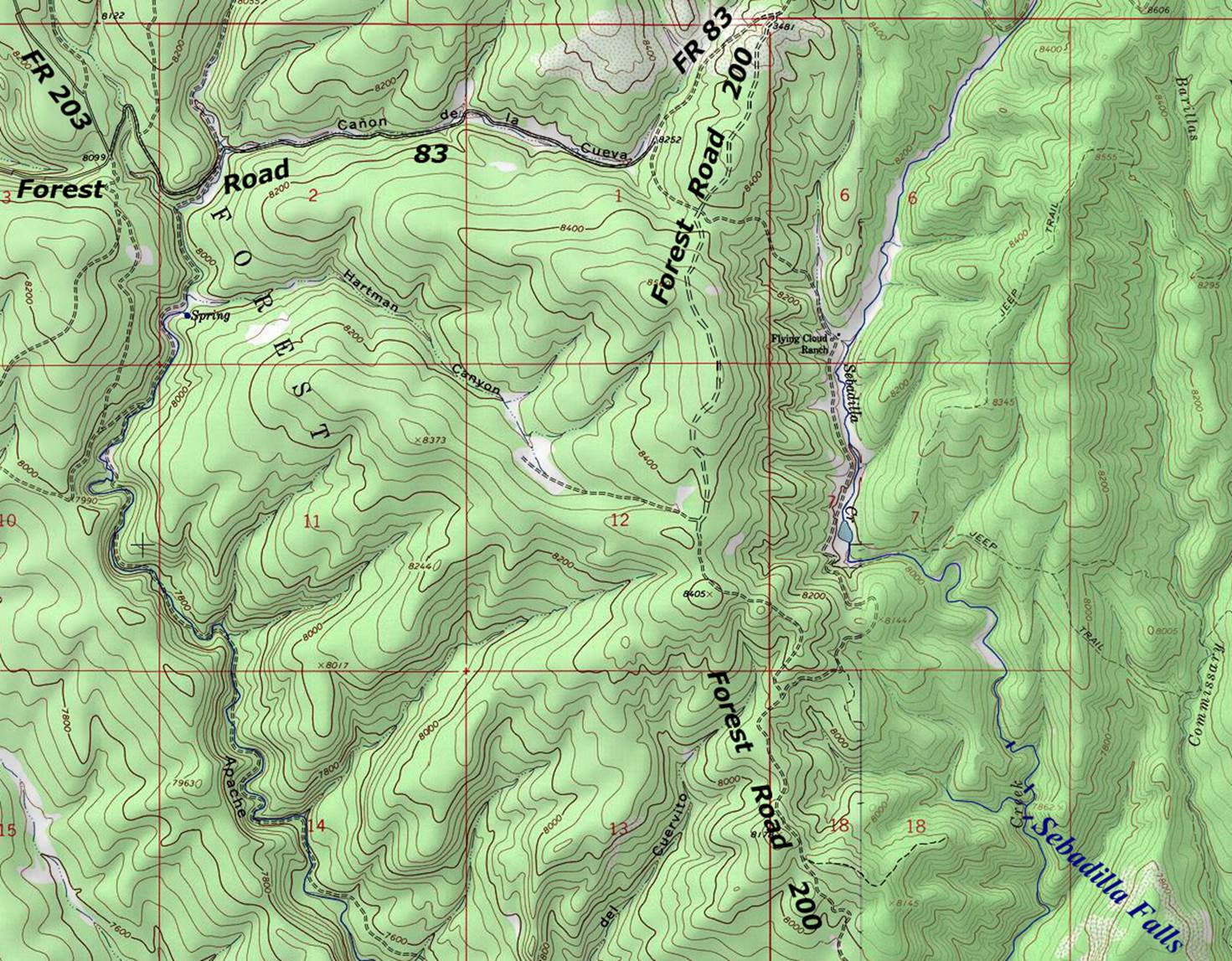 <![endif]>
Send questions and comments to art@DougScottArt.com