Santiago Falls
<![if !vml]>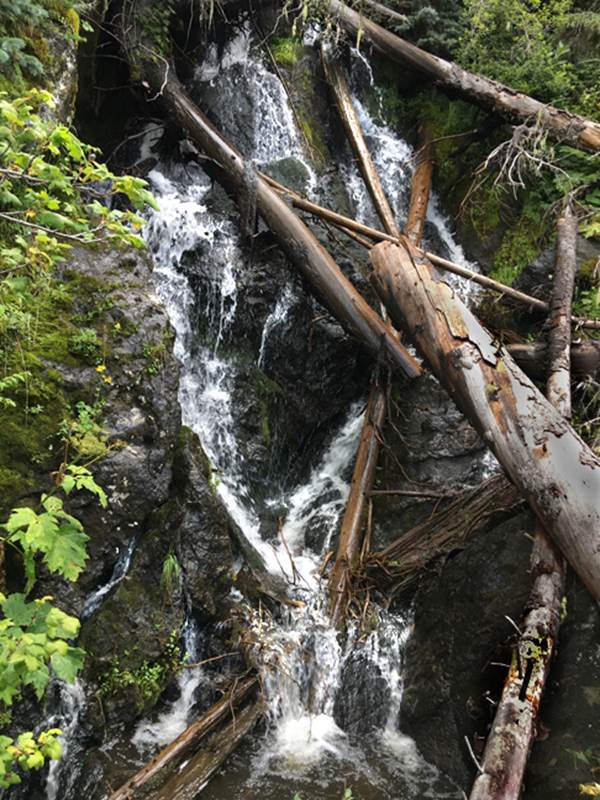 <![endif]>
Santiago Falls has 2 tiers... this log-choked 20' drop above... along with the 15' high lower-tier shown in the photos below
<![if !vml]>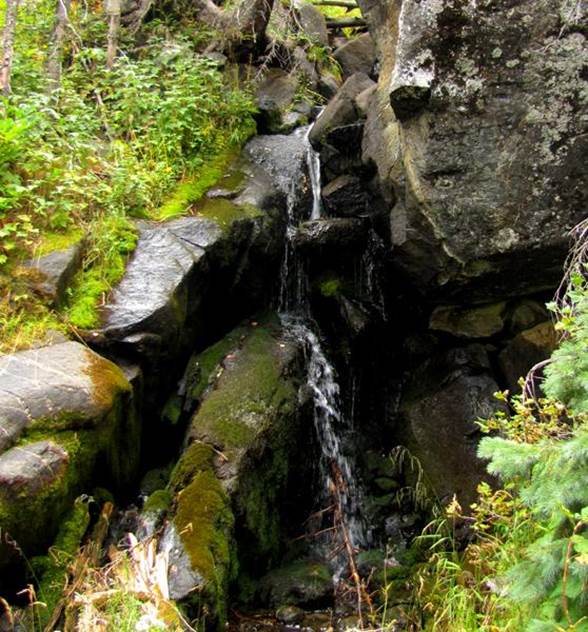 <![endif]> <![if !vml]>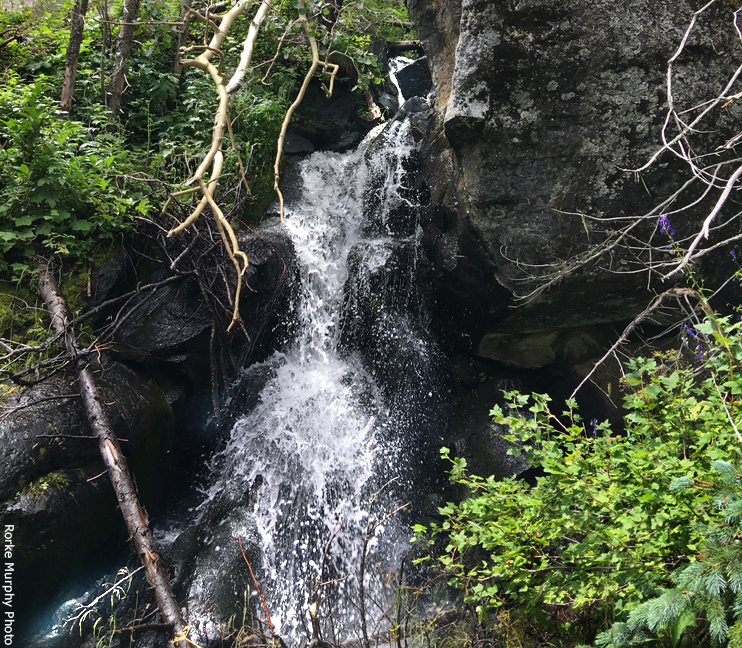 <![endif]>
This photo above on the left was shot during an extreme drought.  The photo above-right is of that same tier, with more water-flow
Upper Santiago Falls (see map below) ...pours down thru a very steep and dramatic gorge upstream from Santiago Lake...! ! !
<![if !vml]>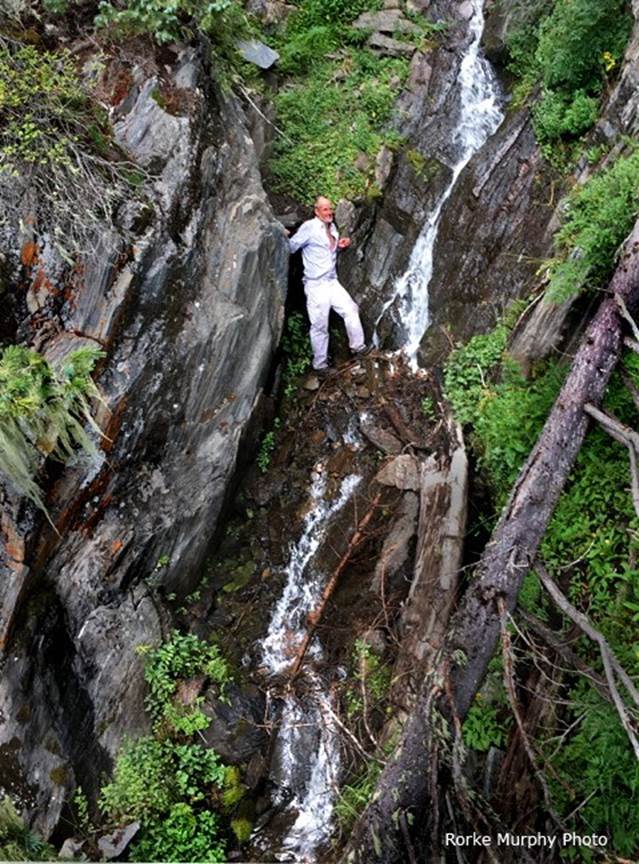 <![endif]>
The Lower Santiago Waterfalls shown on the map below are quite small..... less than 10' high..... and they are found within a very steep brushy gorge with no trail access.
Photos of the nearby lakes are at the bottom of this page.
beta facts:
name- Santiago Falls
height- 20' and 15'
elevation- 10,240'
GPS coordinates- ±35°57.540'N 105°28.500'W aprox.
flow- perennial 
season- late May/early June is best but it is okay until November
accommodations- none
ownership- Santa Fe National Forest
access- is difficult
nearest town- Mora is about 9 air-miles east of here
interesting fact- This place is blocked off from the east, by private land
essay bro
Within the last ten to twenty years, the National Forest has both acquired land and received land donations, that has greatly increased the amount of public land in this area.  Our map below shows the current land ownership status.  Compare this with your USFS maps and you will see that there is now more public land here than there has been in the past.  However, public lands still do not connect well with public road right-of-ways..... and thus..... this area is still quite difficult to access.
Coming in from Middle Fork Casa Lake or Sparks Trailhead are still the only clean and legal ways I know of to access Santiago, Pacheco and Enchanted Lakes....... AND these trailheads are long miles away and can take a couple days or so reaching these lakes..  Coming in from the east is blocked by No Trespassing signs and locked gates... ah... good luck.  Hopefully soon Public Lands will contact public roads and we the public can freely hike into this wonderful area from the east.
We have heard stories of 4WD vehicles finding a way around the locked gate at the end of the Morphy Lake road CR A007 (see our map below.)  From our observations hiking here, we have seen evidence that these stories have merit...... as we have seen jeep tracks ascending the Enchanted Lake Trail up to near 9000' elevation.  But it looks tuff.......
CR A005 has no legal access, that we know of.
Enhanced USGS 7.5' topo map
<![if !vml]>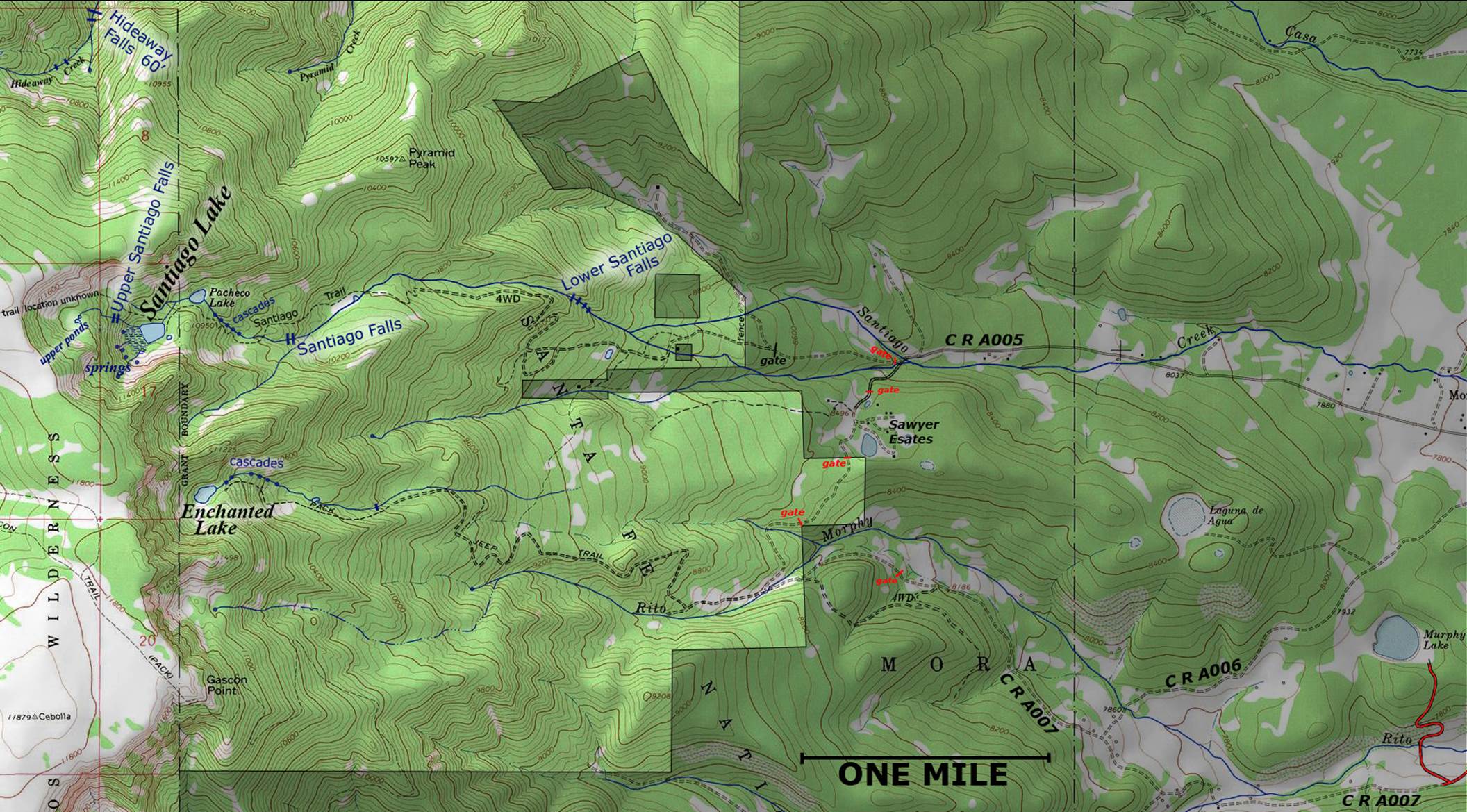 <![endif]>­
Santiago Lake
<![if !vml]>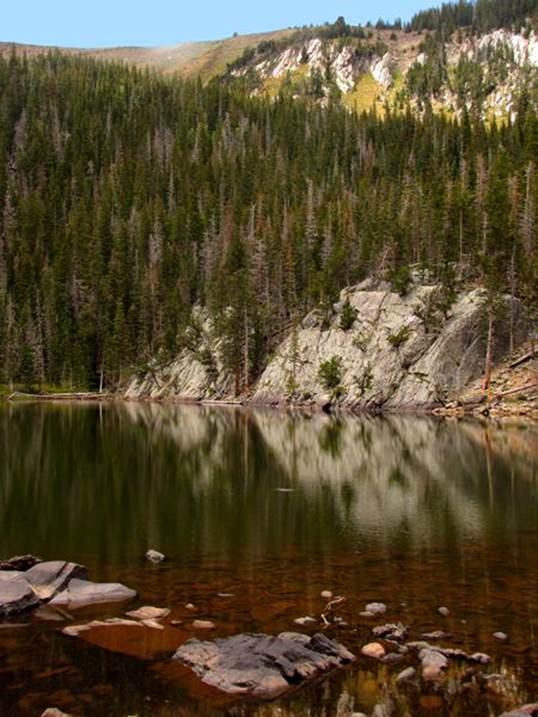 <![endif]>
Pacheco Lake
<![if !vml]>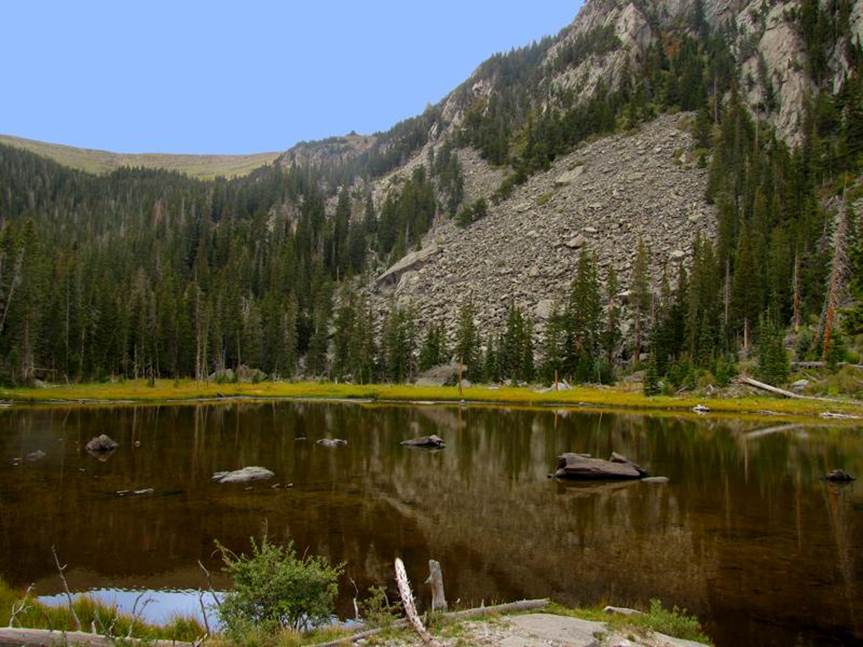 <![endif]>
Enchanted Lake
<![if !vml]>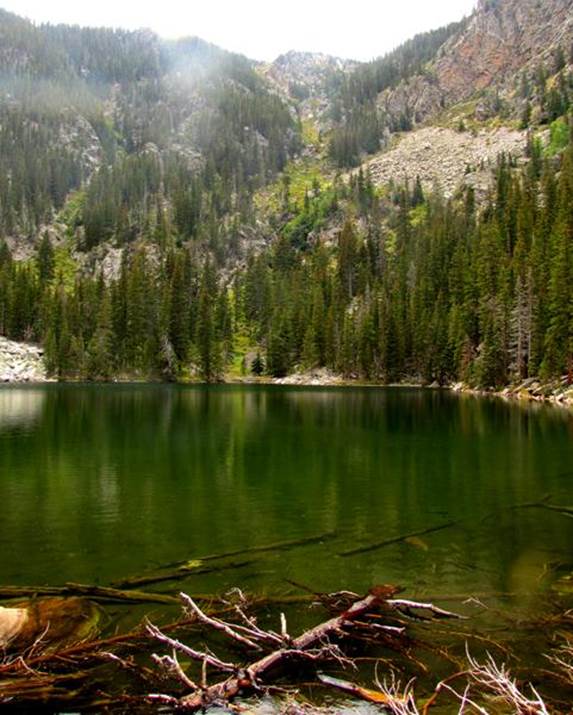 <![endif]>
Yo frin dressed in white, standing by Upper Santiago Ponds
<![if !vml]>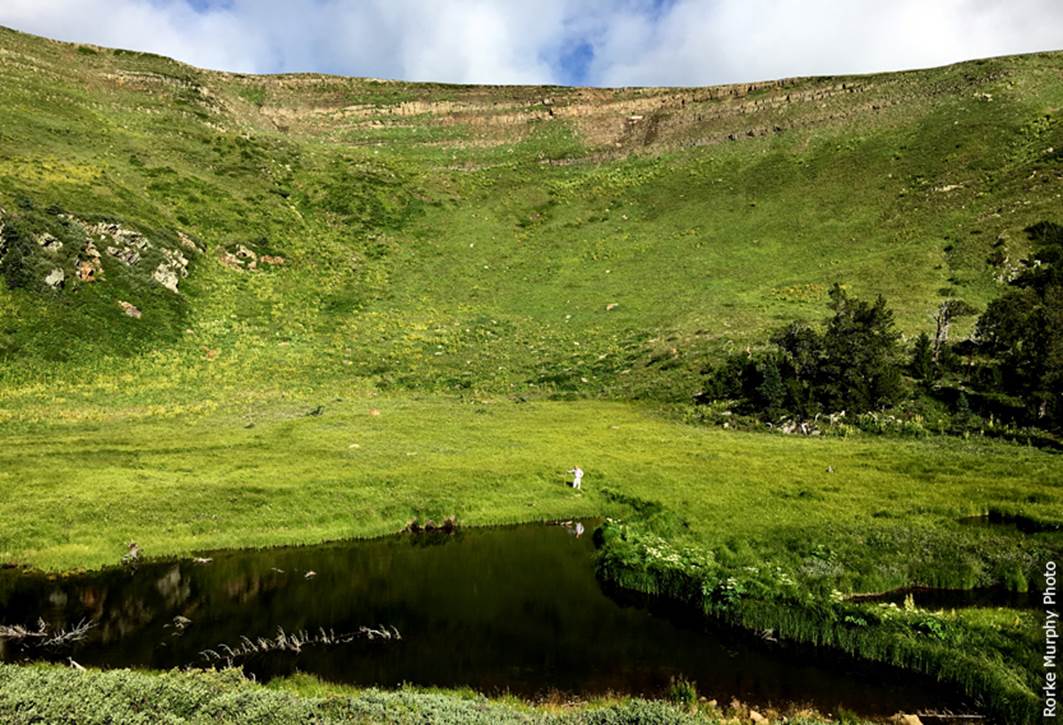 <![endif]>
Send questions and comments to dscott@TheMarbleSculptor.com