Rincon Creek Falls
<![if !vml]>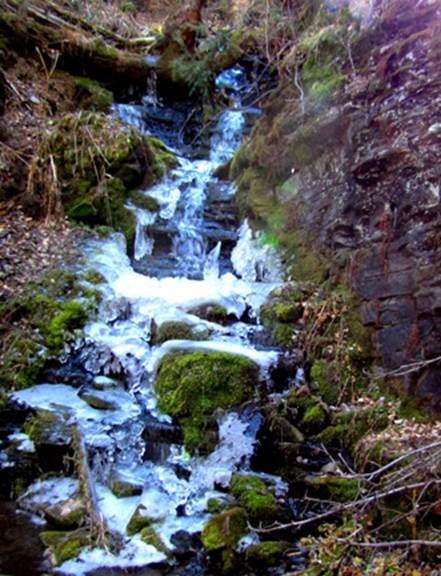 <![endif]>
Rincon Creek Falls drops about 20' in a series of ledges, shown here with ice and very low-flow in Nov 2012…  We were very Dry.
...and below is a 20' high water-slide with r-r-r-ridges ...and ice to cool your rear some... but the ice is gone in May.
<![if !vml]>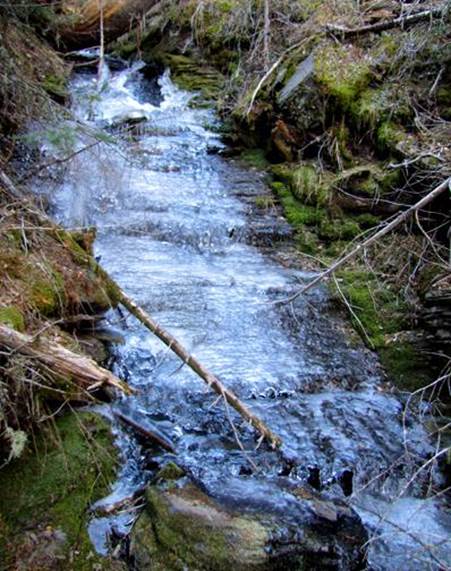 <![endif]> <![if !vml]>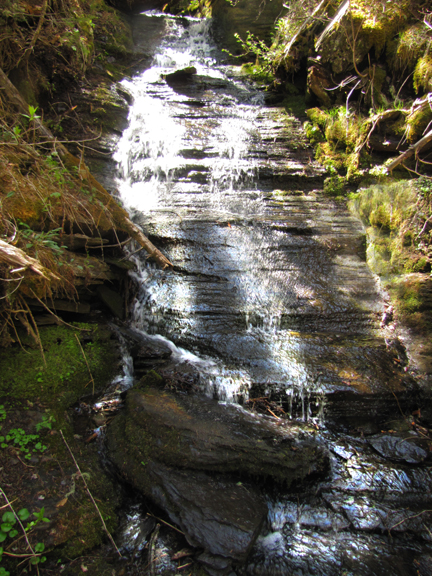 <![endif]>
beta facts:
name- Rincon Creek Falls
height- multiple falls up to 20' high
elevation-6900'
GPS coordinates- ±36°15.514'N 105°25.396'W
flow-perennial
season- late May has the most water flow but anytime is okay
accommodations- none
ownership- public – Carson National Forest
access-  1½-mile hike from the upper Pot Creek Trailhead and just over 5-miles from the lower Pot Creek Trailhead
nearest town- Taos is about 17-miles northwest of here
fun fact- The Pot Creek Road has been closed now for maybe 15 years and beaver dams are now 6-feet high and full of big trout…!!!
essay bro
This is a great place to cool off during summer heat...!!!
I do not know why it has taken so long for me to finally hike up Rincon Creek… ah… er… my radar has told me for years now that there were waterfalls up there.  I just visited there for my first time in mid-November 2012 …and it is wonderful country.  I SHALL RETURN…!!!!
Enhanced United States Geological Survey 7.5' topo map
<![if !vml]>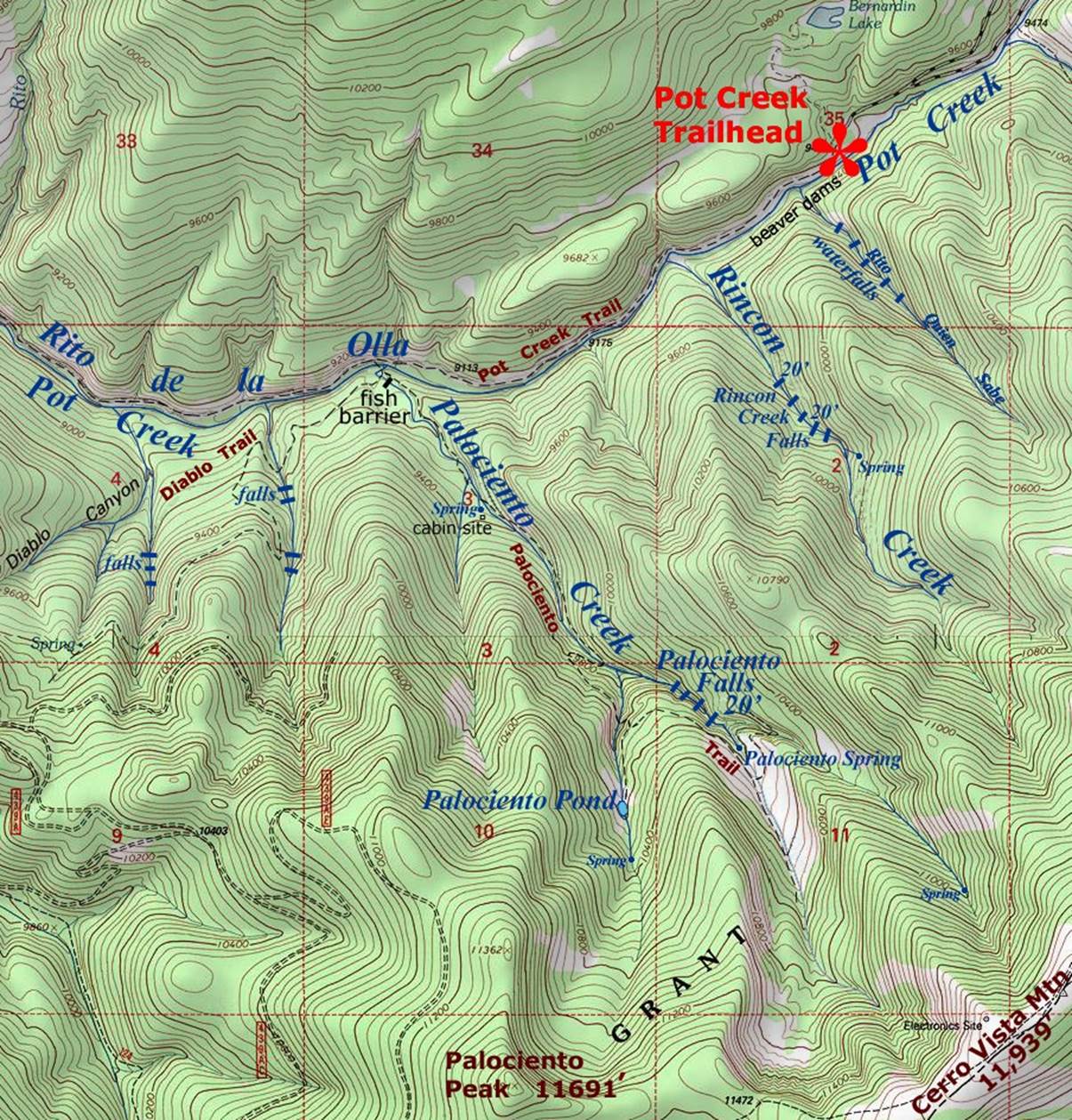 <![endif]>
_______________ONE_MILE_______________
Send questions and comments to dscott@TheMarbleSculptor.com