Potato Slot Falls
<![if !vml]>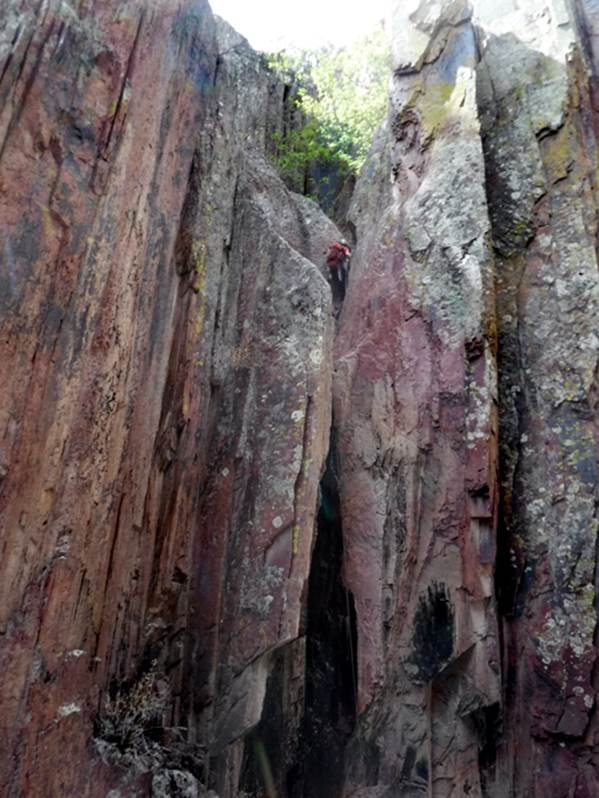 <![endif]>  <![if !vml]>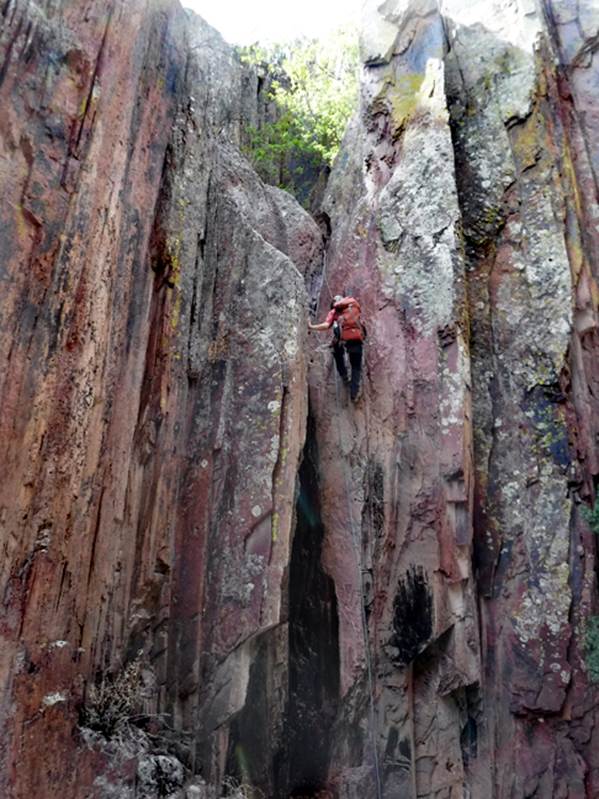 <![endif]> 
Potato Falls in the North Fork Potato Canyon is a 30' high waterfall with 2 tiers.  Corey Norman is rappelling the upper 10' tier on the left and the lower 20' tier on the right.
The bedrock here looks to be a brittle vertical cleaving slate... extra beautiful.  Notice the cascading water-flow... this is just downstream from the high waterfall.
<![if !vml]>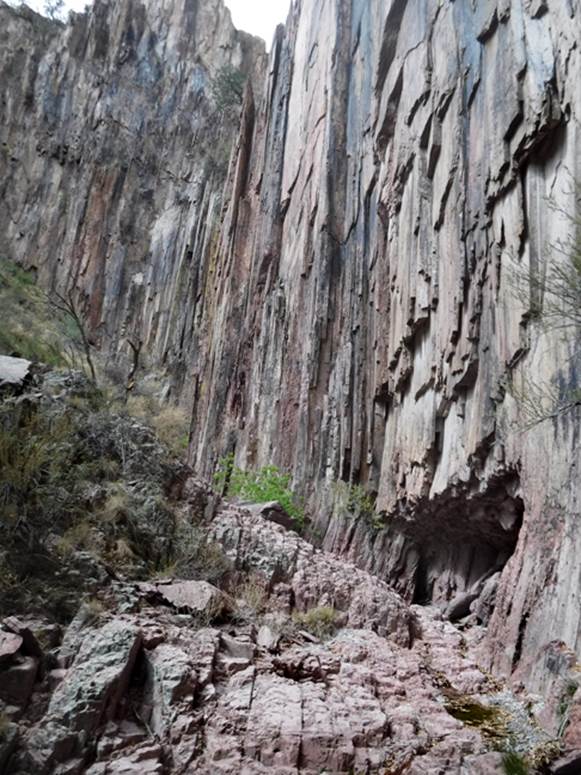 <![endif]>
beta facts:
name- Potato Slot Falls
height- 30' with 2 tiers- a 10' tier & a 20' tier
elevation- 7500'
GPS coordinates- ±33°53.268'N 107°27.136'W
flow- perennial
season- spring, summer and fall
accommodations- none – Withington Wilderness
ownership- Cebola National Forest
access- from Forest Road 56
nearest town- Magdalena is about 20 miles northeast of here
fun fact- this place is beyond the booneys…!!!
essay bro
The water flow here is tiny, but we were surprised to find perennial water flowing here during this extremely dry year April 16, 2018.
Enhanced USGS topo map
<![if !vml]>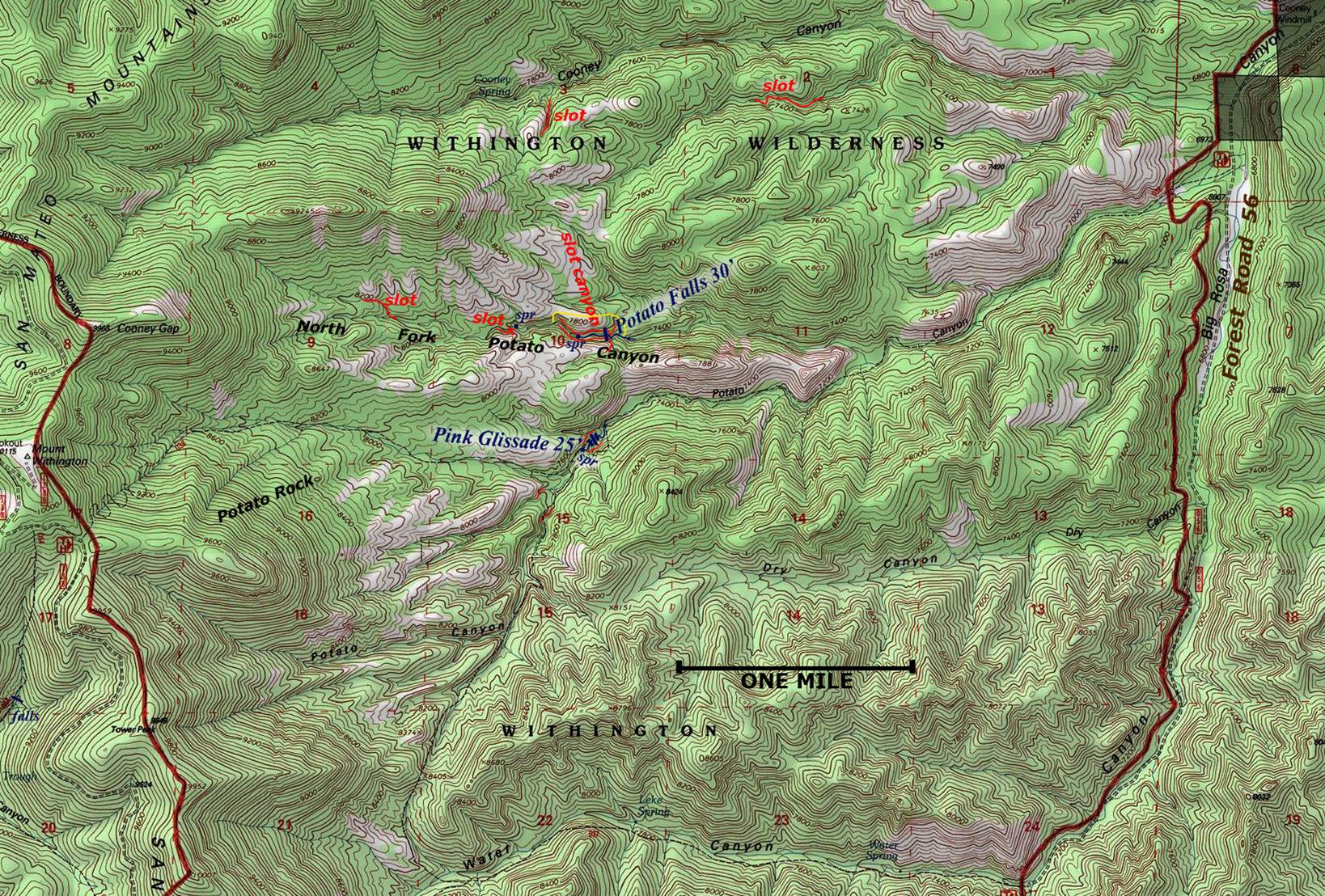 <![endif]>
Send questions and comments to dscott@themarblesculptor.com