Percha Falls
<![if !vml]>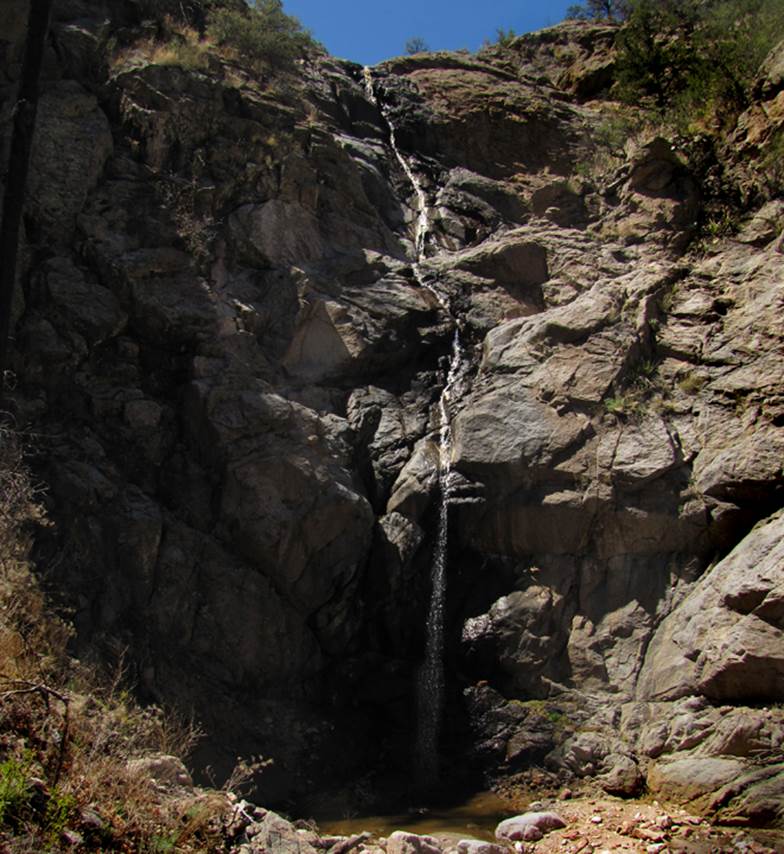 <![endif]> 
100' high Percha Falls is in the Black Range above Kingston, NM ...and in the photo below is the 25' high waterfall a half mile downstream see the map below...
<![if !vml]>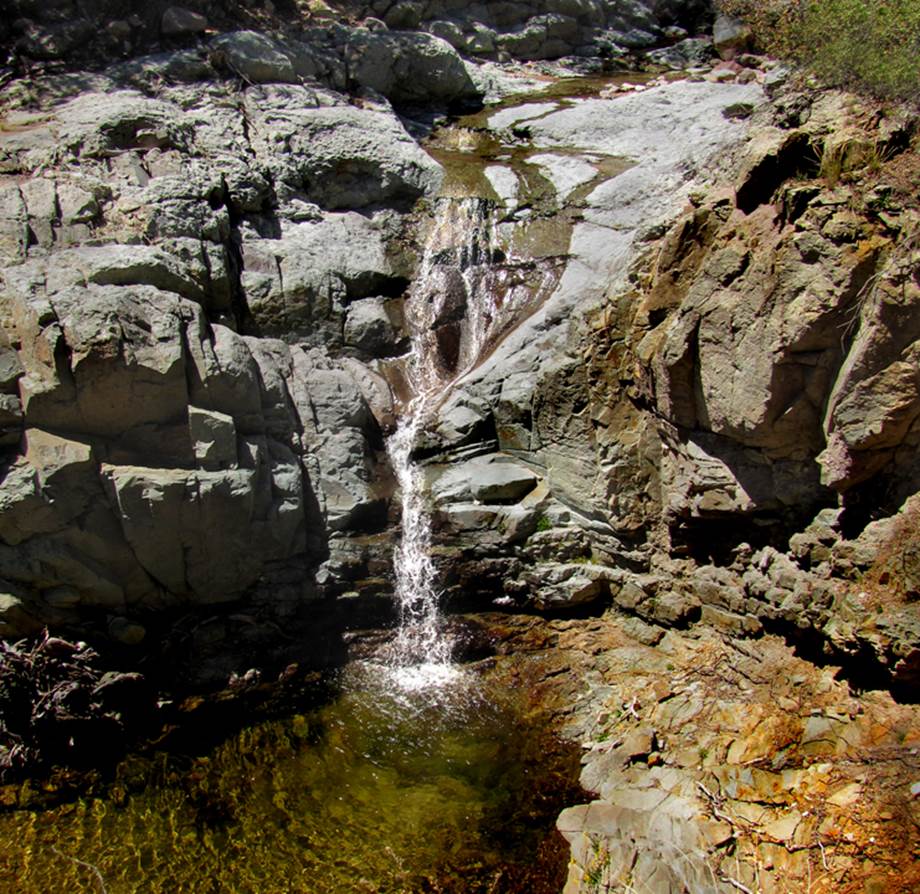 <![endif]>
beta facts:
name- Percha Falls
height- 100'
elevation- 7600'
GPS coordinates- ±32°55.438'N 107°45.455'W
flow- it has gone dry during bad drought, but the 25' falls below is perennial
season- spring- March and April
accommodations- at nearby Kingston and/or Hillsboro
ownership- GilaNational Forest
access- Forest Road 40E and Trail #127 which are mostly destroyed by floods since the Silver Fire
nearest town- Kingston is about 3 miles east of here
fun fact- This is a very GRAND place that I will return to visit often
essay bro
This is a beautiful place with beautiful waterfalls and I shall return during a "wet" spring...!!!
Enhanced USGS topo map
<![if !vml]>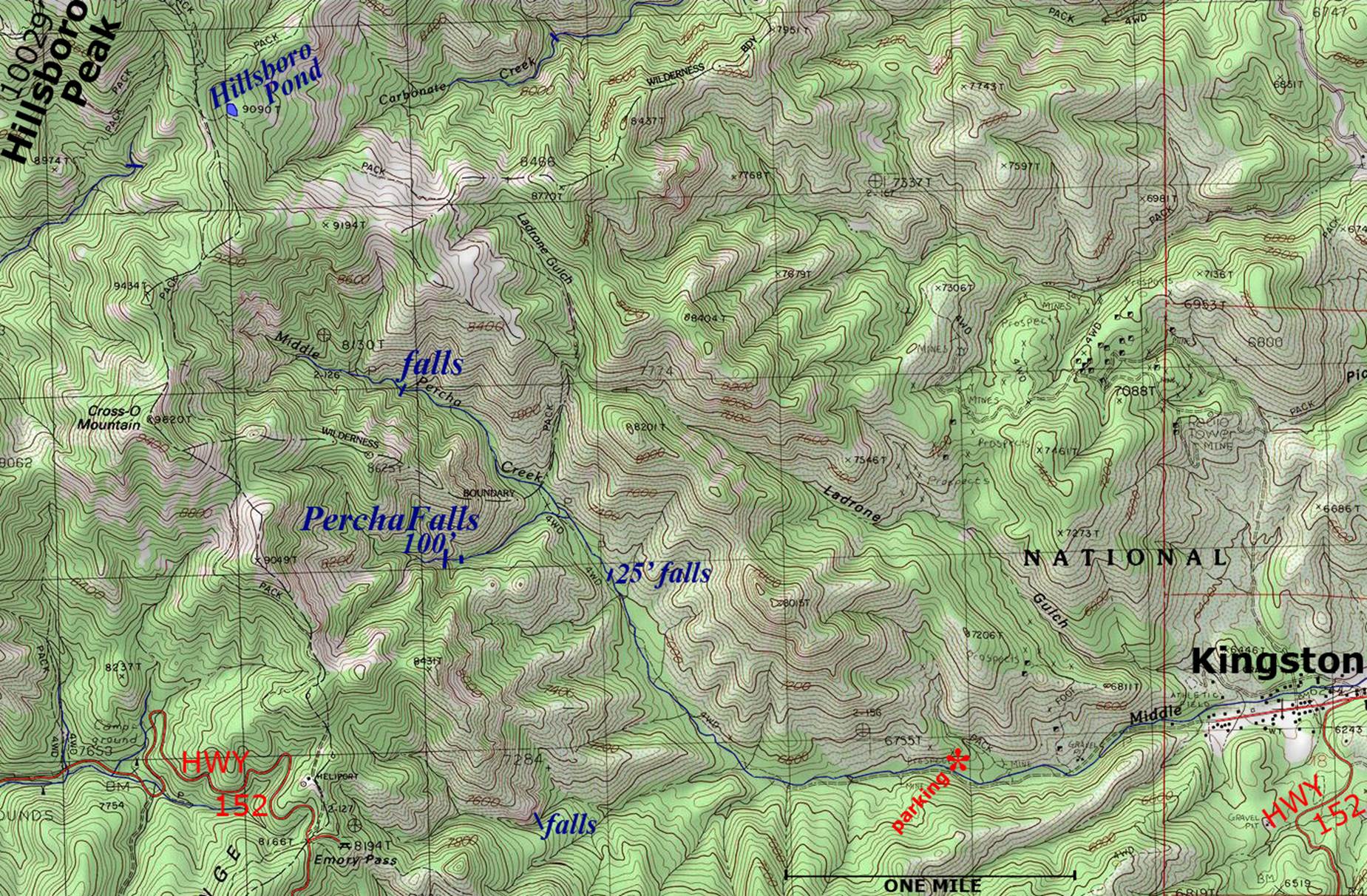 <![endif]>
Send questions and comments to dscott@themarblesculptor.com