Nave Falls
<![if !vml]>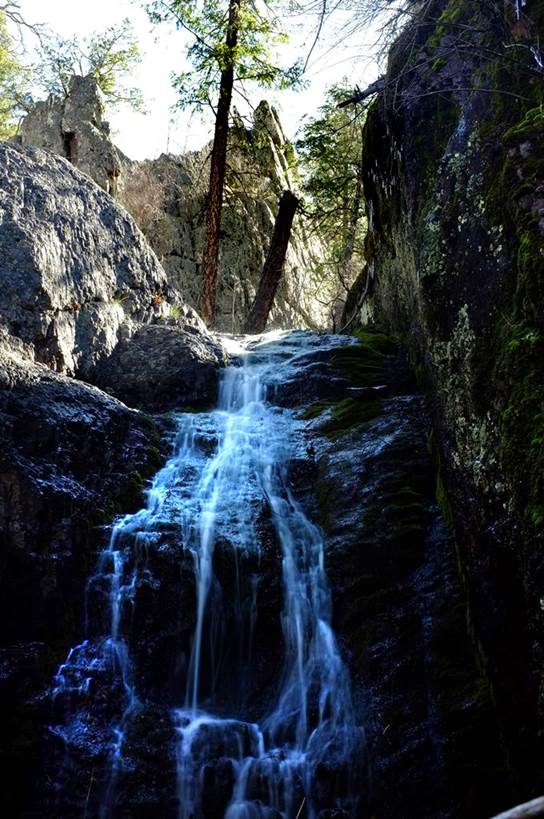 <![endif]> 
20' high Nave Falls in Nave Canyon of the San Mateo Mtns     -Nate Bartnick Photo
essay bro
I been keeping this website for years... in fact decades…!!!  Exactly: 2 many years.
I have been spoon-feeding you WAY too long.  No more map.  No more Beta.  No more help.
From now on all I will give is these few words... and the GPS cords: ±33°35.375'N 107°26.600'W  -7944'
This falls may dry up during drought
Thanx...! for sending the photo in Nate.  Happy exploring...! ! !
I hope to visit Nave Falls very soon.  It is a beauty and I believe off trail work will yield more waterfalls in this area.
Send questions and comments to dscott@themarblesculptor.com