Murtocks Falls
<![if !vml]>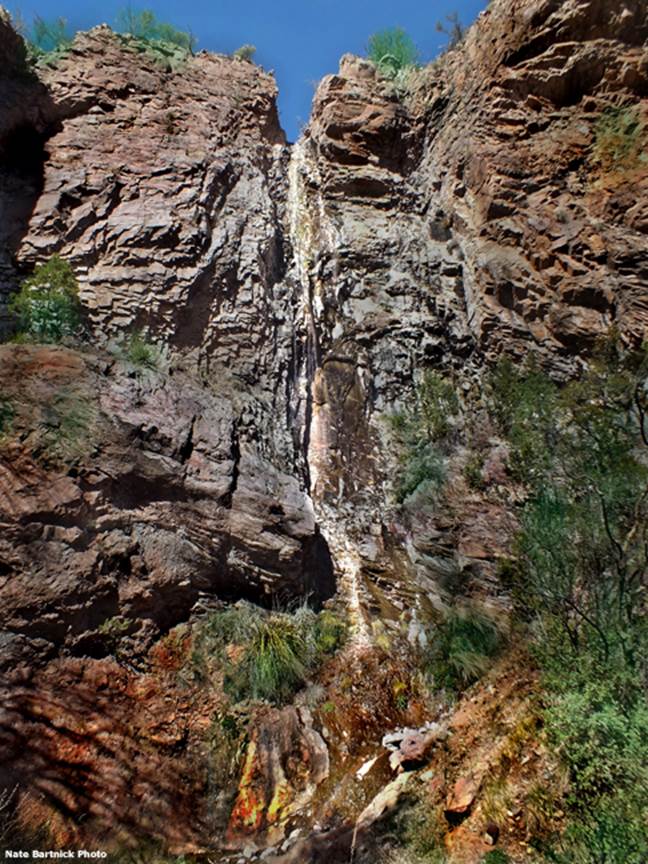 <![endif]>
I sprained my ankle and was unable to join Nate in the final quarter-mile scramble/hike up to 120' high Murtocks Falls.  I'm thankful he captured a shot of this beautiful high falls.
...and WHOA.....!!!  enjoy the eye-candy below.......
<![if !vml]>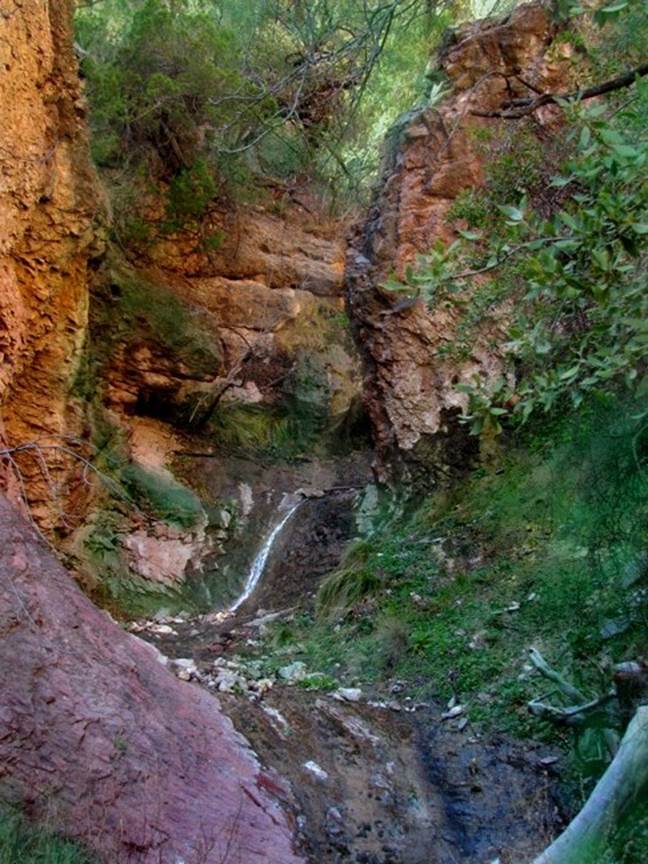 <![endif]> 
Murtocks Creek is one of the more beautiful tiny creeks imaginable
<![if !vml]>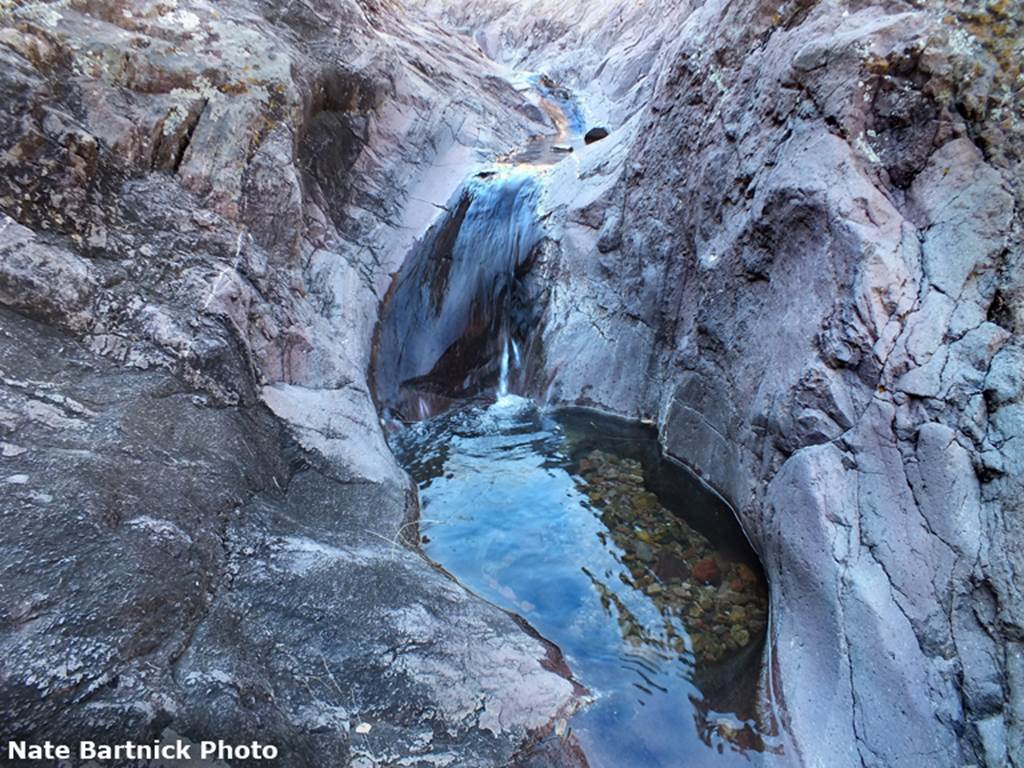 <![endif]>
beta facts:
name- Murtocks Falls
height- 120'
elevation- 6000'
GPS coordinates- ±33°07.829'N 108°16.638'W
flow- perennial
season- March April are best
accommodations- none – it is within the Gila Wilderness
ownership- Gila National Forest
access- best from floating the Gila River but can be reached via the Gila River Trail #724 unless high Gila River flow prohibits wading crossings...! ! !
nearest town- Silver City is about 25 miles south of here
fun fact- Murtocks Falls will never be visited very often... but it will be visited everytime I am in the area...! ! !
essay bro:
The map below is the only map on earth showing Murtocks Falls.  We typed it in ourselves on Photoshop.  "Murtocks Hole" has been named for many, many years... and that name is still in common use for this deep, rugged place.  To our knowledge no name has ever been published for this waterfall or for the creek that it is on.  We are using the name Murtocks because this falls appears in the middle of an area known as Murtocks Hole.  We are referring to this waterfall as Murtocks Falls, for the purpose of avoiding confusion... and establishing a reference term.  The truth is that you are welcome to call this waterfall by any name you wish.
There is no easy way to visit Murtocks Falls.  It is accessible, but with great difficulty.  No trail exists up Murtocks Canyon.  Trail 724 parallels the Gila River but it has many river crossings that are usually too deep and dangerous during March and April's snow-melt high-water-flows  Even those who are floating the Gila River must splash & scramble right up the bed of  this beautiful, tiny creek, 700 feet elevation above the river to reach this waterfall.  The one-third-mile scramble-hike-climb up Murtocks Creek and cannot be done during extreme high water flow.  We wish you all the luck in the world.
Enhanced USGS 7.5' topo map
<![if !vml]><![endif]>
Send questions and comments to doug.vivian@yahoo.com