McKnight Falls
McKnight Falls is in McKnight Canyon however the stream is East Fork Mimbres Creek
<![if !vml]>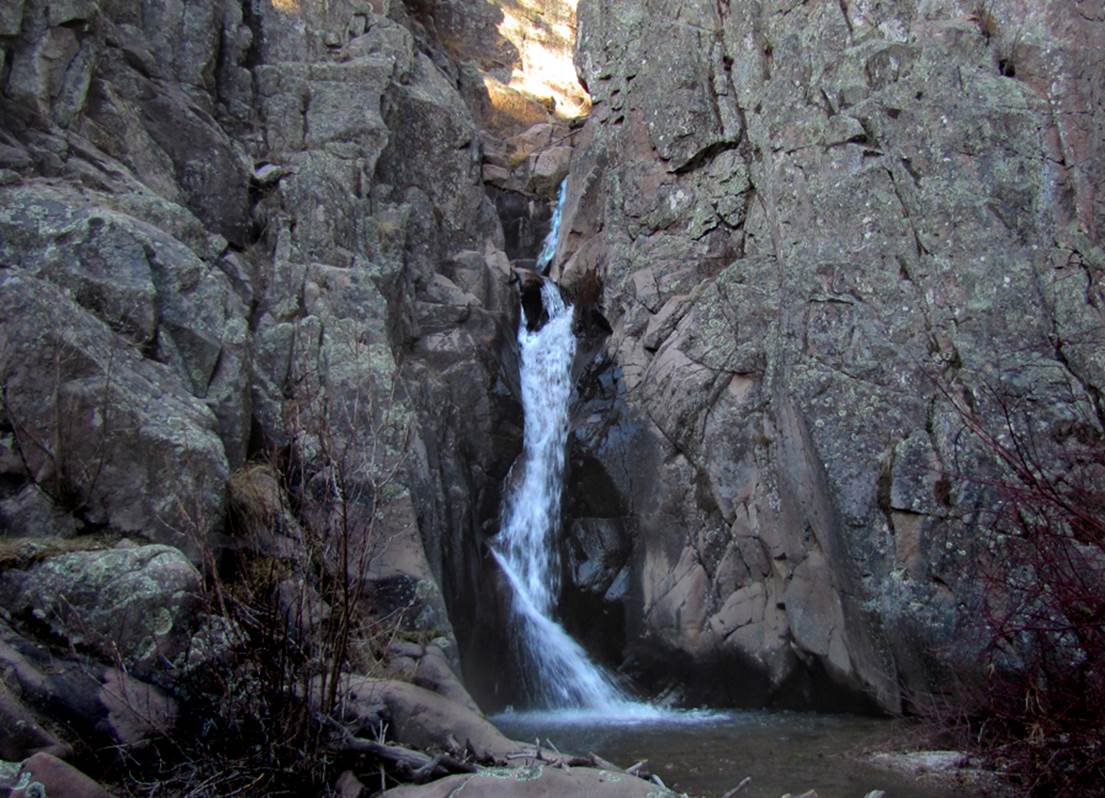 <![endif]>
McKnight Falls pours thru a 30' high gap in the bedrock
Amazing stone pillars and spires abound, some are more than 100 feet high
<![if !vml]>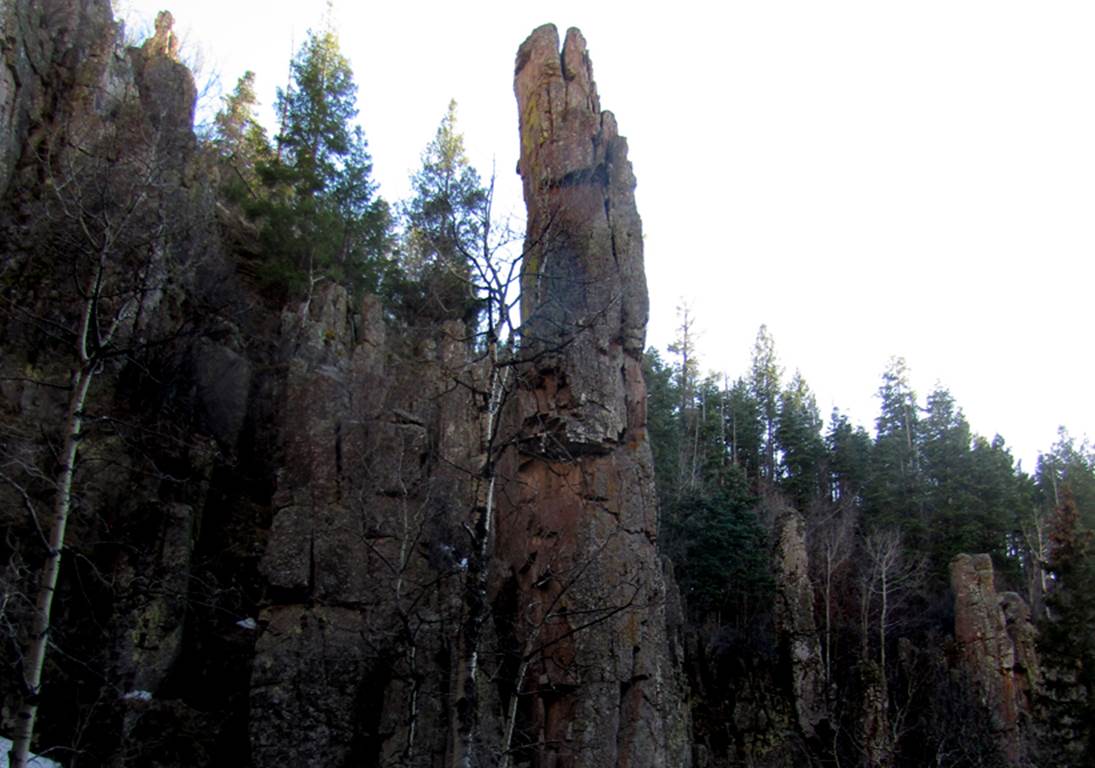 <![endif]>
This fine, Nate Bartnick panorama below causes the cliffs to seem more open than they really are, but it shows that McKnight Falls is surrounded and enclosed within a cozy, amazing alcove of solid stone.
<![if !vml]>

<![endif]>
beta facts:
name- McKnight Falls
height- 30'
elevation- 8250'
GPS coordinates- ±33°01.326'N 107°52.774'W
flow- perennial
season- it is best during March/April as well as September into October
accommodations- none
ownership- Gila National Forest
access- a 1.5 mile hike accessed from Gila Forest Road 152 –park near GPS: ±33°00.853'N 107°53.333'W
nearest town- Mimbres, NM is about 15 air miles southwest of here
fun fact- Extreme thickets of locust with their painful thorns are an unbearable barrier... our clothes were shredded and bloody...! ! !
...a 1.5 mile trail here would open this splendor to all...
Enhanced USGS 7.5' topo map
<![if !vml]><![endif]>
Send questions and comments to art@DougScottArt.com