Jacque's Waterfall  aka  Cebollita Falls
<![if !vml]>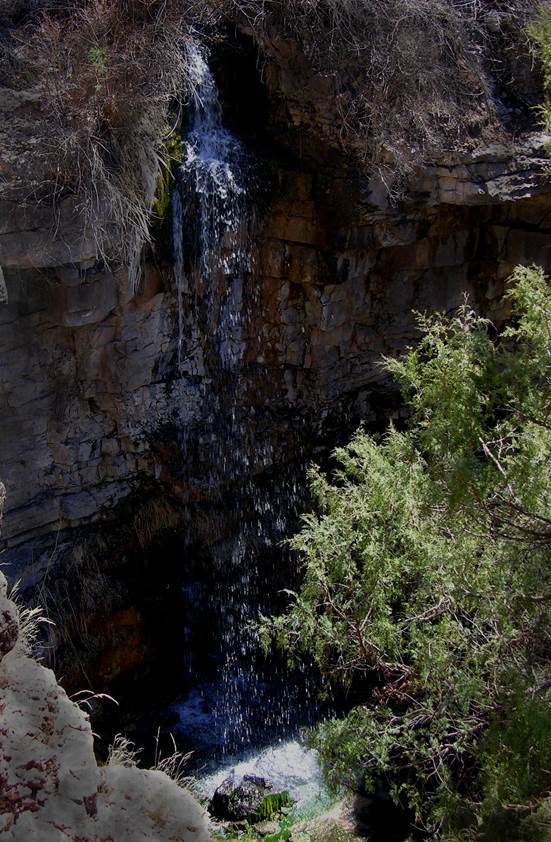 <![endif]> 
Jacque's Waterfall makes its refreshing, sprinkling sounds in a very secret place... this is a nice one.
<![if !vml]>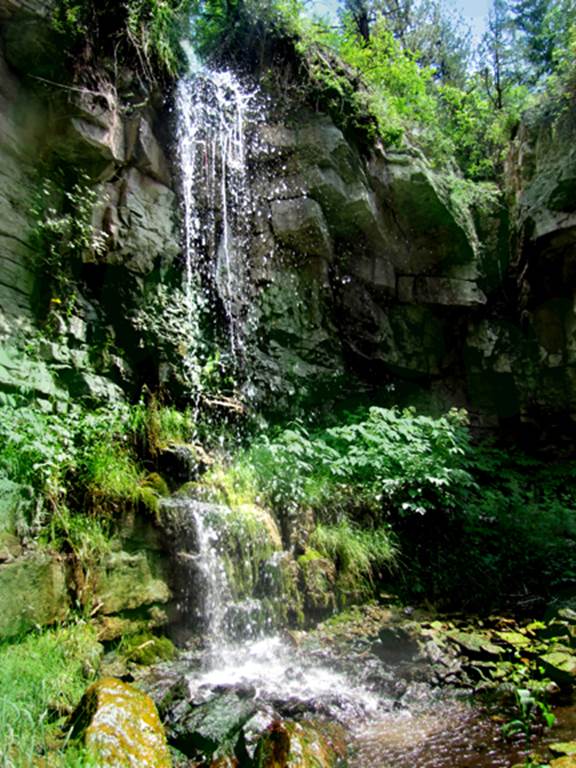 <![endif]>
In summer time, Jacque's Waterfall is a cool, wet and green place.
beta facts:
name- Jacque's Waterfall aka Cebollita Falls
height- 30'
elevation- 6750'
GPS coordinates- ±35°46.202'N 106°46.936'W
flow- spring fed
season- this waterfall is always good, even in dry times...!!!!
accommodations- none
ownership- Santa Fe National Forest
access- ¼ mile 4WD road then bushwhack 100 yards down the slope ...Or hike up Cebollita Creek from the road... like I prefer.
nearest town- Jemez Springs is about 6 miles due east of here
fun fact- very, very few people ever visit this place… please don't be the first to litter it.
essay bro
We hiked in during late March before forest road #376 gate was open.  It was kind of a payne to find this place… but Jacque heard the sprinkling sound of falling waters and said, "the waterfall is right down there." ...and it is.  Go see for yourself.  However, now I like to hike up Cebollita Creek it'self, to the waterfall.
Jacque's Waterfall appears near the bottom of this map.  See also nearby: Butterfly Waterfall
Enhanced National Geographic 7.5' topo map
<![if !vml]>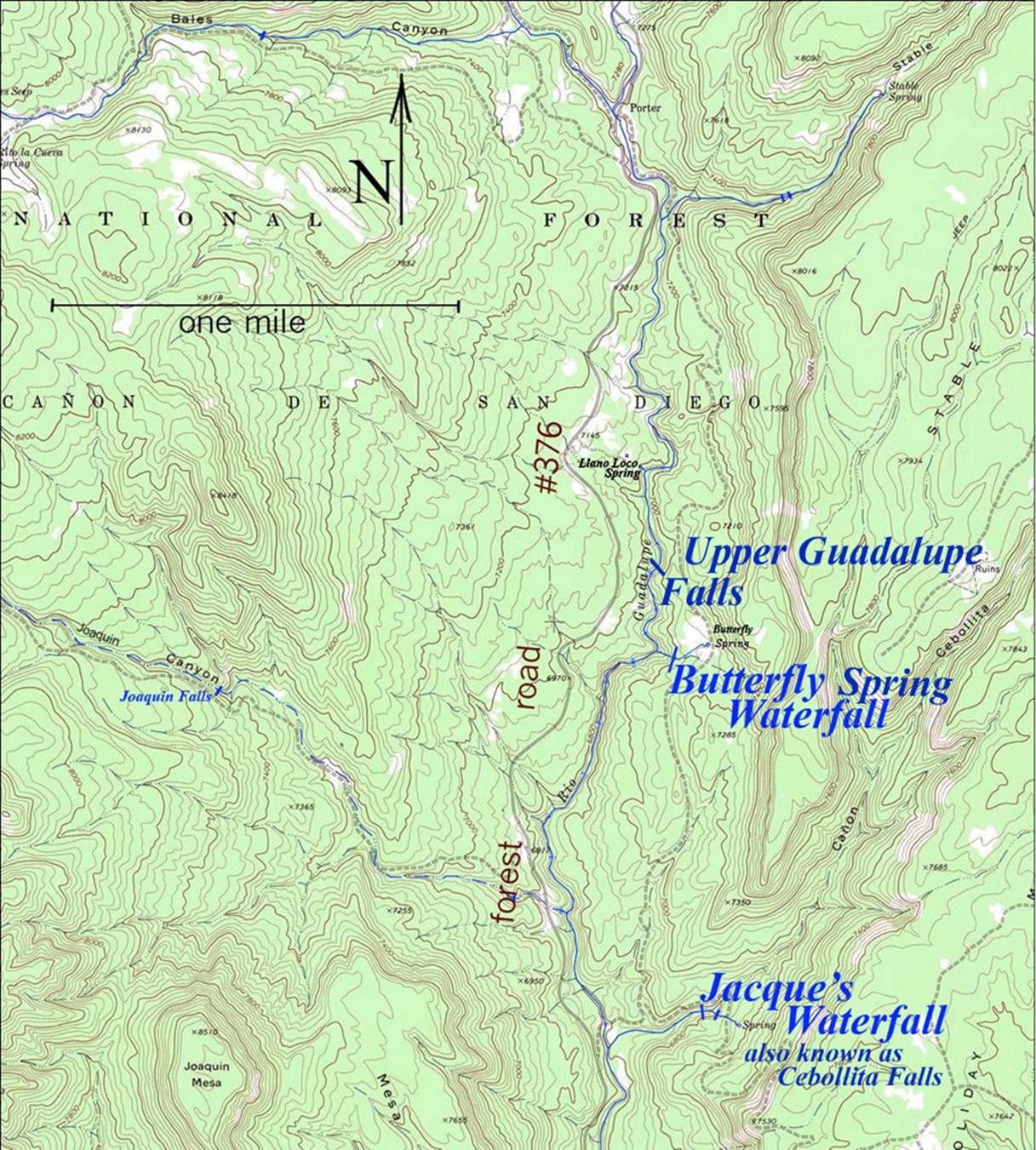 <![endif]>
Send questions and comments to dscott@TheMarbleSculptor.com