Hideaway Falls
…for WAY serious bushwhacking hikers only…!!!
<![if !vml]>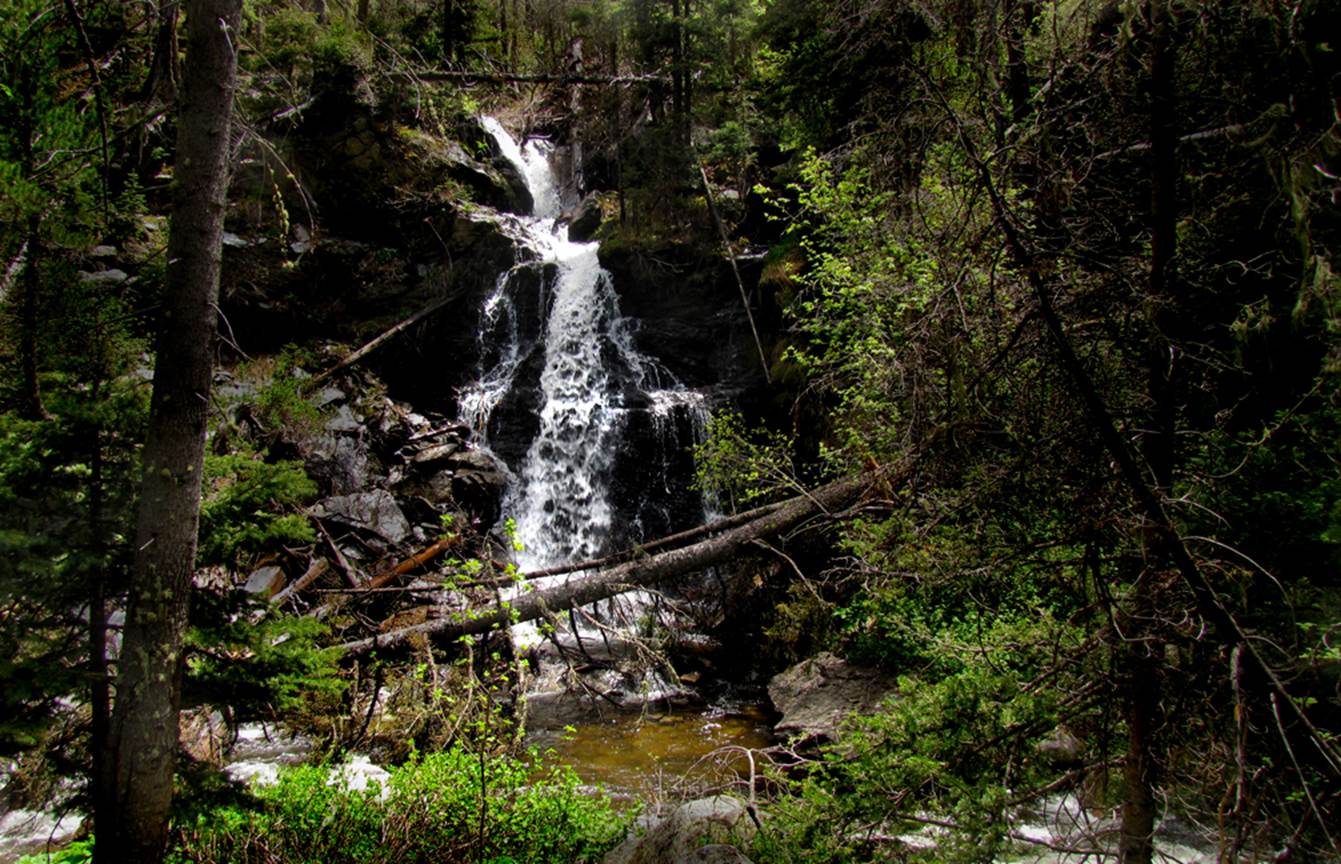 <![endif]> 
45' high Hideaway Falls.  Hideaway Creek Canyon is 45 feet higher South Fork Casa Canyon, so here where these two canyons meet we have a sweet 45' high waterfall. I feel that this is the most beautiful confluence of any two streams in New Mexico. South Fork Rio de la Casa (English for House Creek) flows from right to left across the bottom of this photo… and Hideaway Creek does a splash-landing into it, as it passes by…
But
Hideaway Creek
Is loaded with many other
Beautiful
and high
waterfalls
<![if !vml]>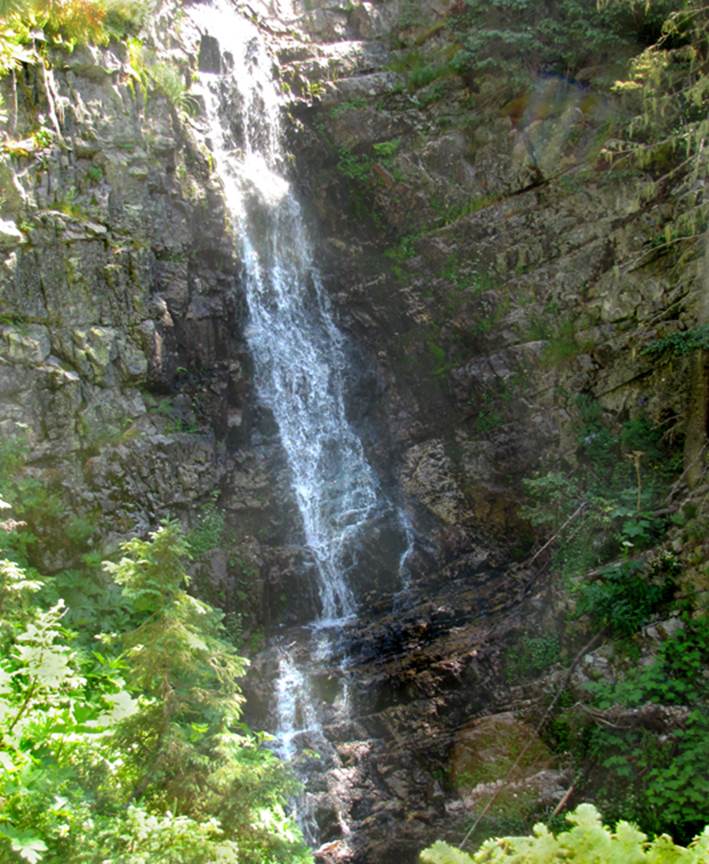 <![endif]>
Upstream a quarter mile is 60' high Upper Hideaway Falls
<![if !vml]>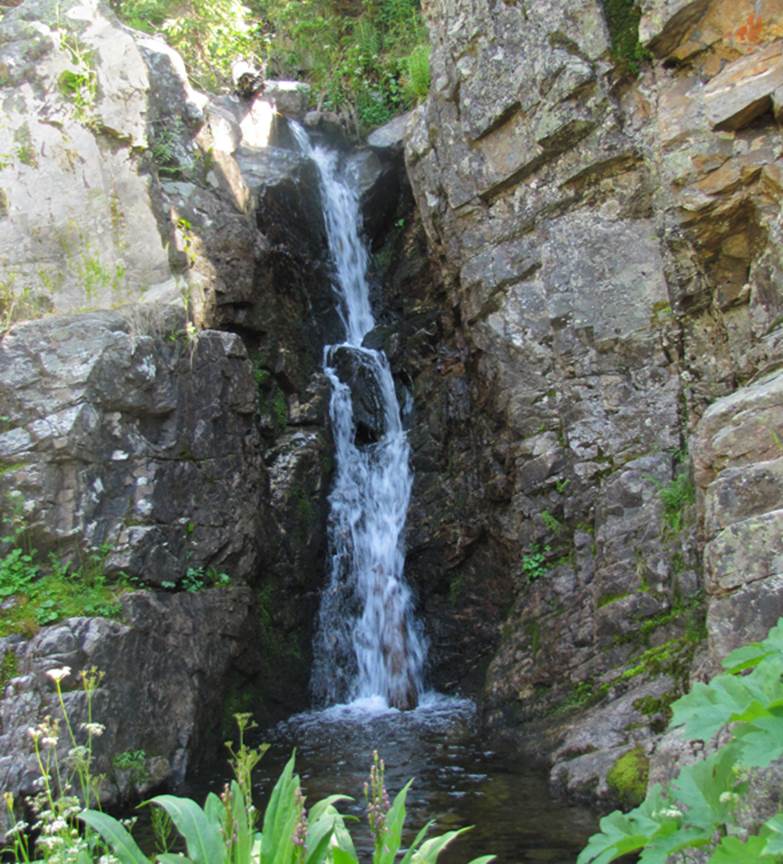 <![endif]>
Between the two waterfalls shown above is several more wonderful waterfalls.  This is the upper tier of a 50' high two-tiered falls.  Below is a photo of the lower tier with the upper tier showing above it.
Each tier is about 25' high.
<![if !vml]>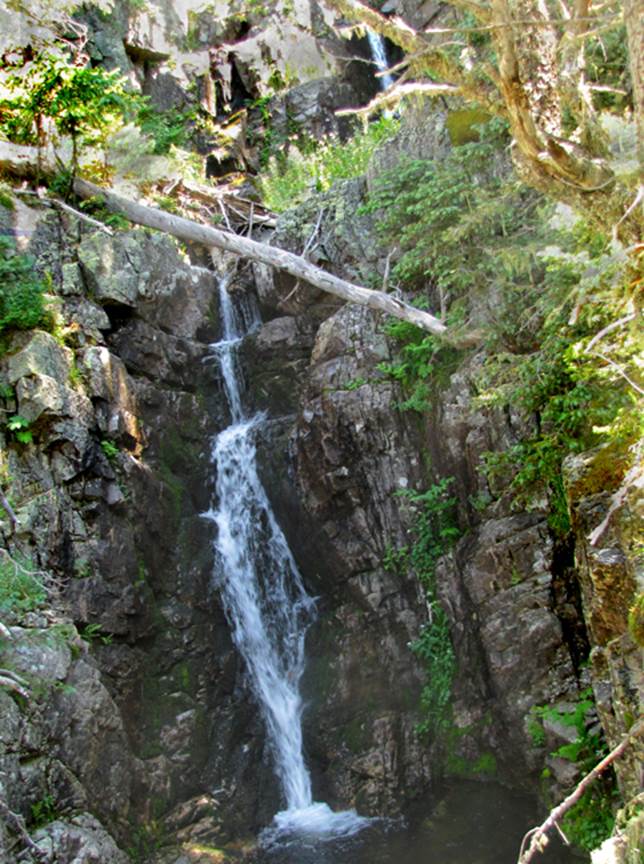 <![endif]>
Here is a 30'er…
<![if !vml]>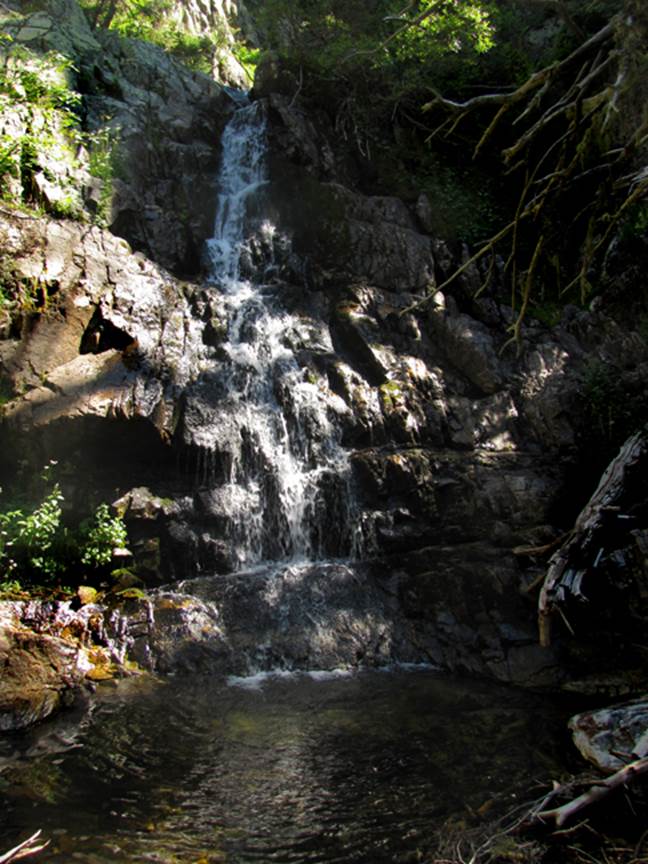 <![endif]>
These are just a few photos… there are many other waterfalls up Hideaway Creek
beta facts:
name- Hideaway Falls
height- up to 60'
elevation- plus or minus 10,500'
GPS coordinates- ±35°58.700'N 105°29.321'W
flow- perennial
season- summer and fall
accommodations- Pecos Wilderness Area
ownership- Santa Fe National Forest
access- 2.3 miles of Trail 266 followed by 4 miles of bushwhach…!!!
nearest town- Mora is about 14 miles east of here
fun fact- Hideaway Creek is AMAZING…!!!
essay bro
This creek actually has no name… but I  call it Hideaway Creek.  You can call it whatever you want.  It appears in the middle at the bottom of the map below.  "Right-click-save-as" …to print your own copy of any of my maps.  My maps are the only maps of any kind that show the waterfalls.
Enhanced USGS topo map
<![if !vml]>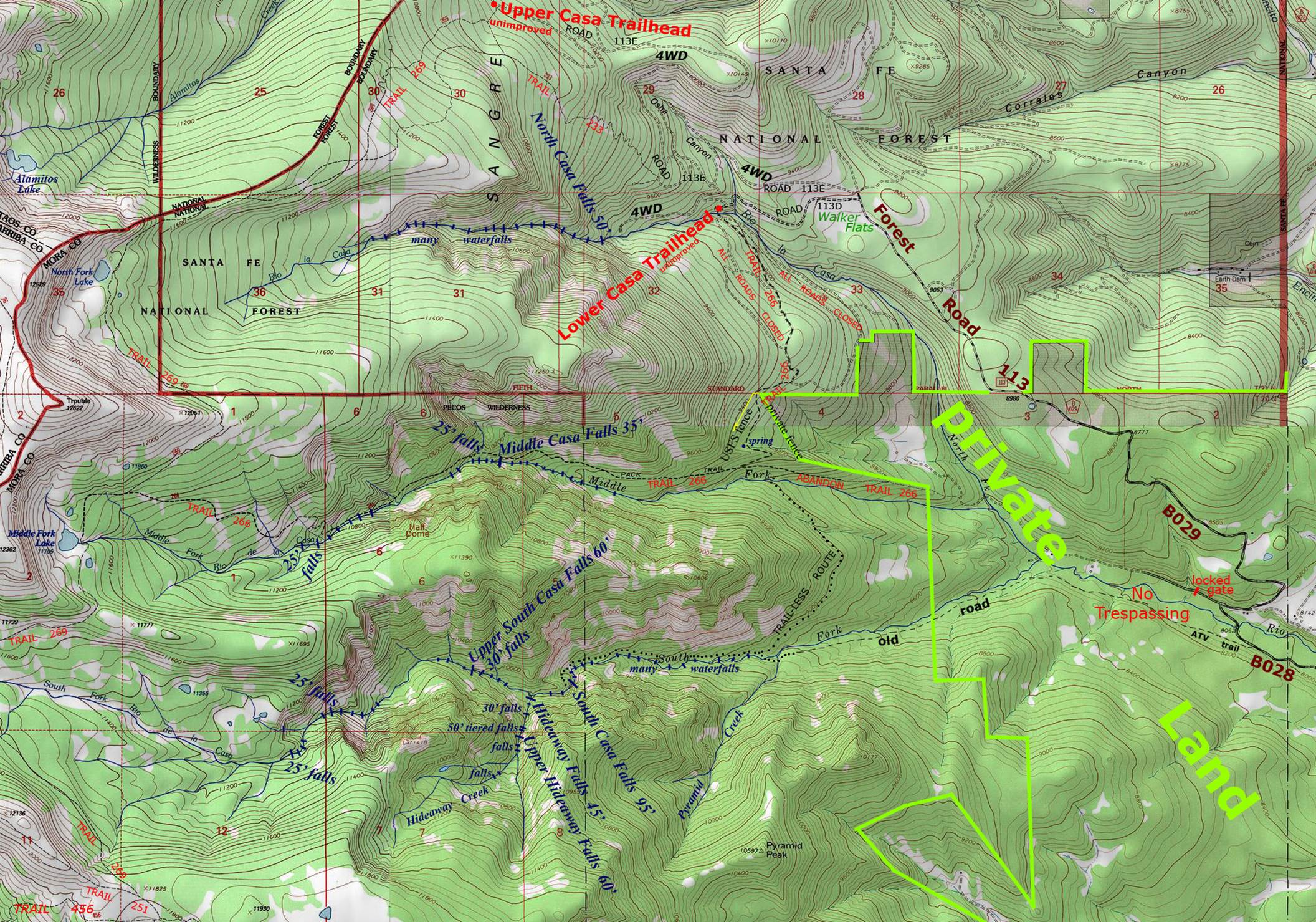 <![endif]>
Send questions and comments to dscott@themarblesculptor.com