Encino Falls
Highest waterfall in the Manzano Mountains
<![if !vml]>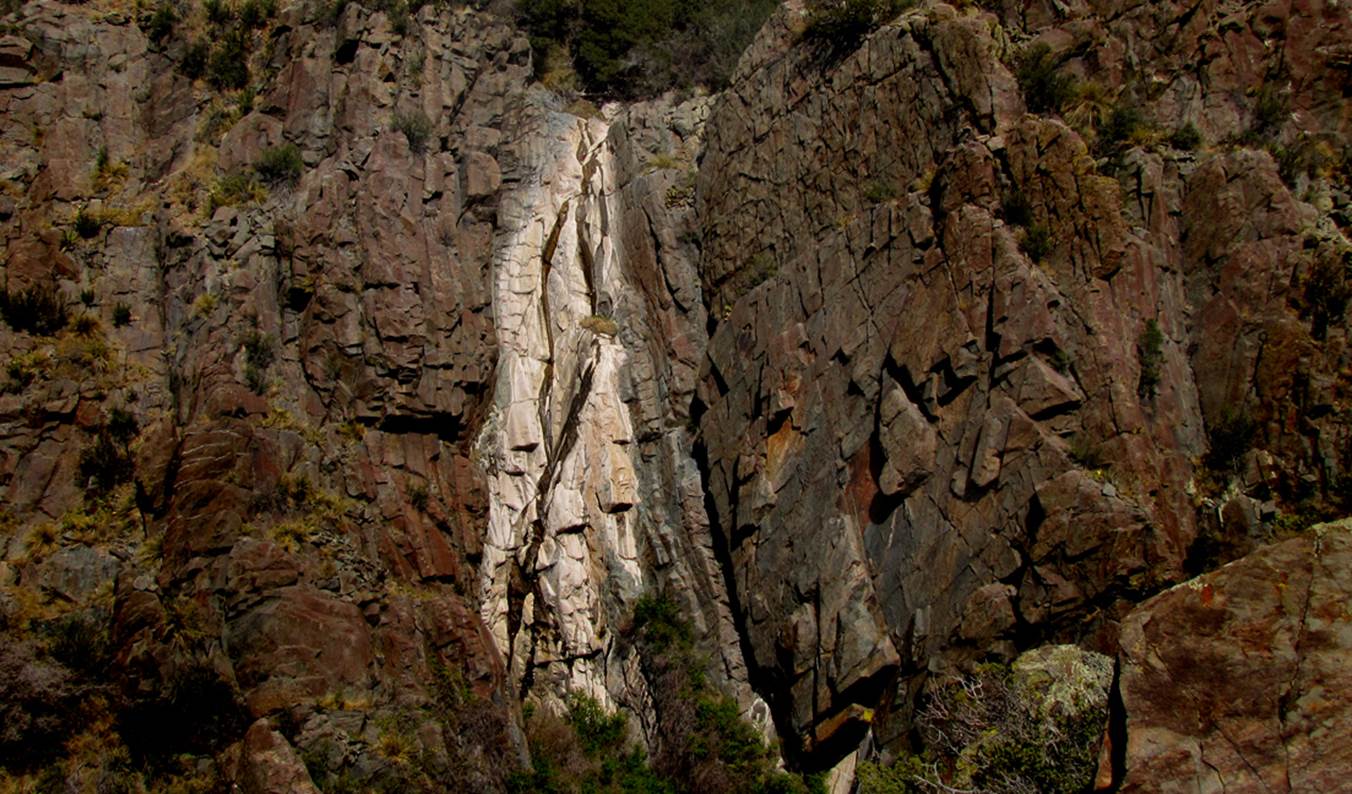 <![endif]> 
200' high Encino Falls is in the northwest portion of the Manzano Mountains.  The dark lines down the white face of the granite show the wet flowing of perennial spring waters.  Would it be nice to see this amazing waterfall flowing full during a wet spring from a heavy snow pack...!!!
AND...Climbers...just look at those fabulous rock faces...!!!
beta facts:
name- Encino Falls
height- 200'
elevation- 7500'
GPS coordinates- ±34°45.037'N 106°26.424'W
flow- small but perennial spring flow
season- any
accommodations- None- Manzano Wilderness Area
ownership- Cibola National Forest
access- Mary will take you there, man… just follow her…!!!
nearest town- Truchas is about 10 miles west of here
fun fact- the white washed surface of the rock shows that at times... this waterfall flows full....! ! !
essay bro
Encino Falls is virtually unvisited-
This is a VERY difficult and gnarly place .....where I almost stepped on a four-foot long Blacktail Rattlesnake......! ! !
Trailhead parking is near:  ±34°44.844'N 106°28.154'W
Enhanced USGS topo map
<![if !vml]>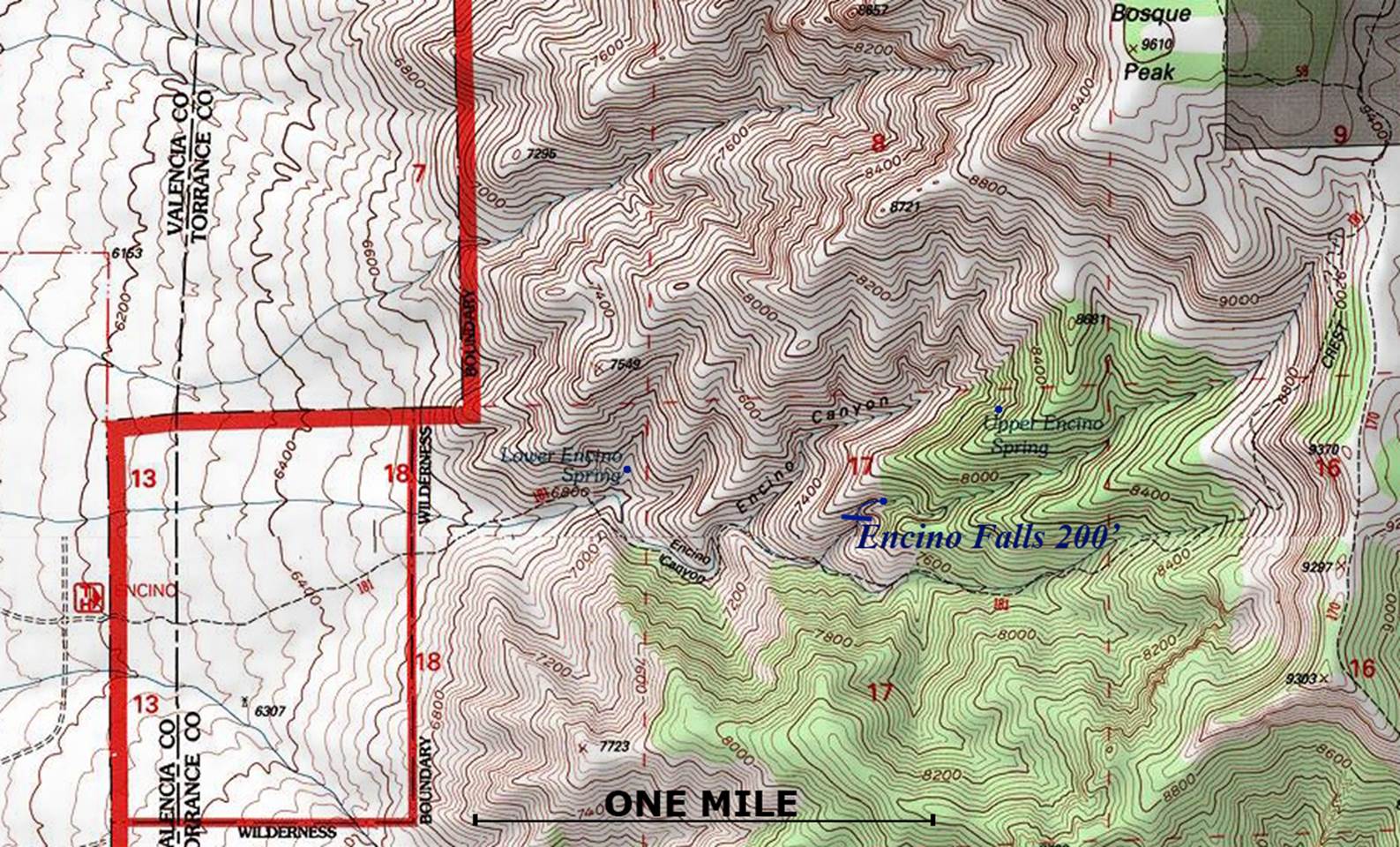 <![endif]> 
Send questions and comments to dscott@themarblesculptor.com