East Curtis Falls
See on youtube: https://www.youtube.com/watch?v=BZqiWdsOhPQ
This hike is for experienced hikers only… having expert topo reading skills and are in top physical condition…!!!
Do not visit this waterfall during dry or drought times
<![if !vml]>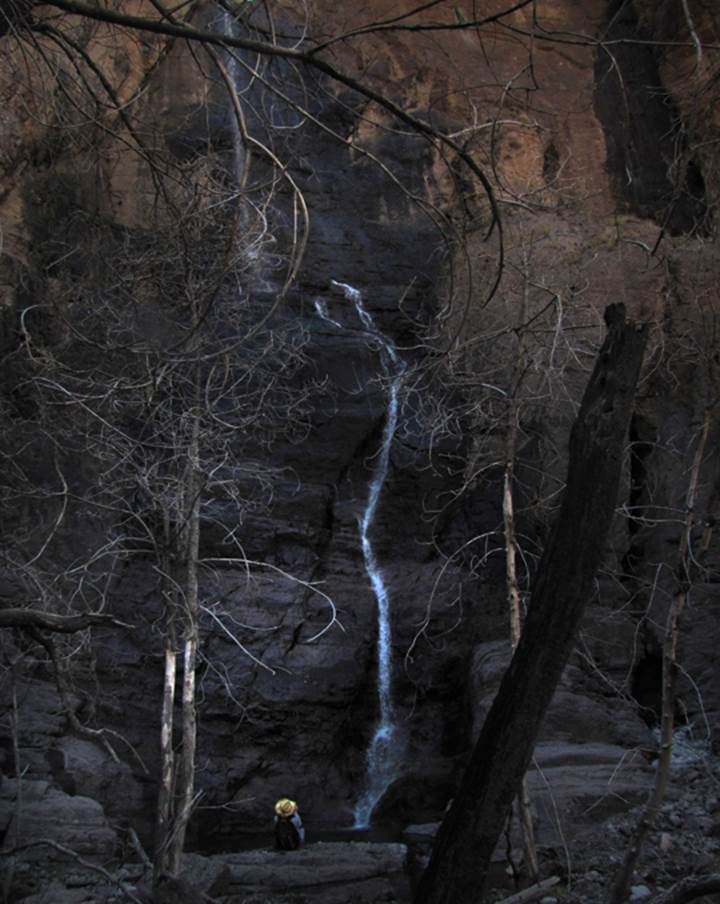 <![endif]>
Devon Fletcher contemplates how good life is, while admiring 200' high East Curtis Falls
It is a bit sad that the Silver Fire scorched most every tree here a few years ago...
these photos were shot March 15, 2016
<![if !vml]>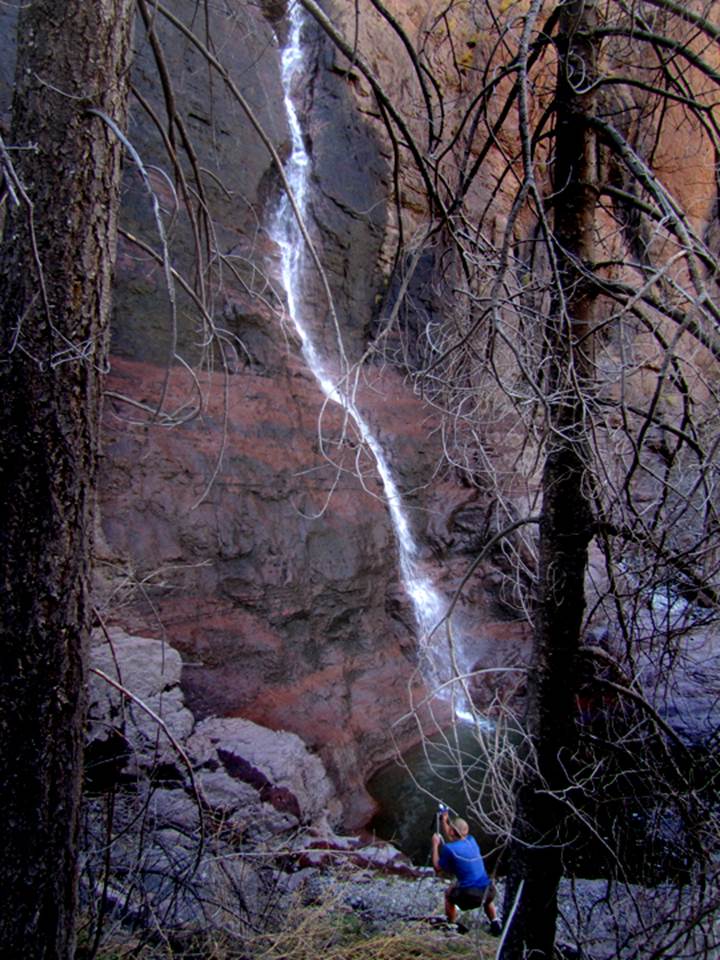 <![endif]> 
...and Nate photographs the lower hundred feet of this wonderful, high waterfall...
<![if !vml]>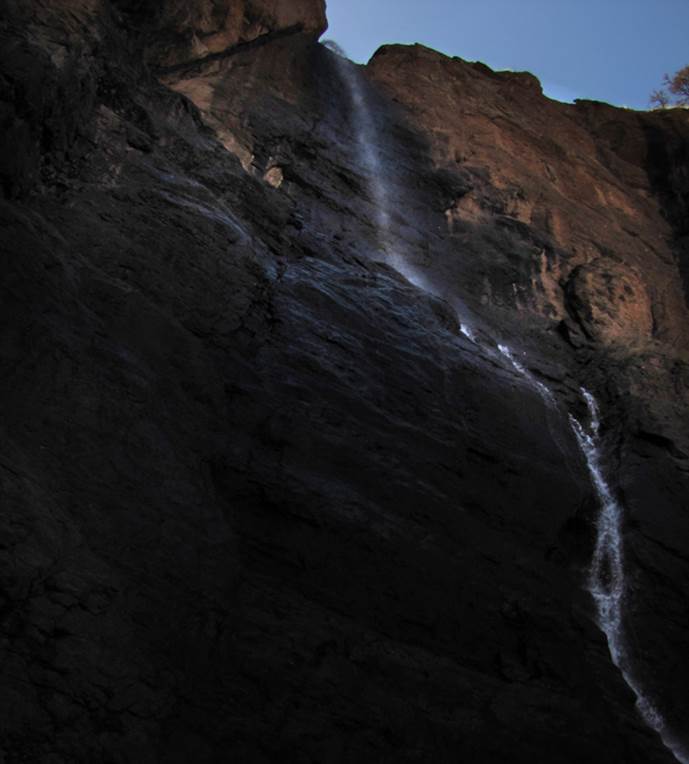 <![endif]>
The brink of East Curtis Falls leaps away from the bedrock and begins dancing wildly.....
The photo below is shot from a half mile away...
<![if !vml]>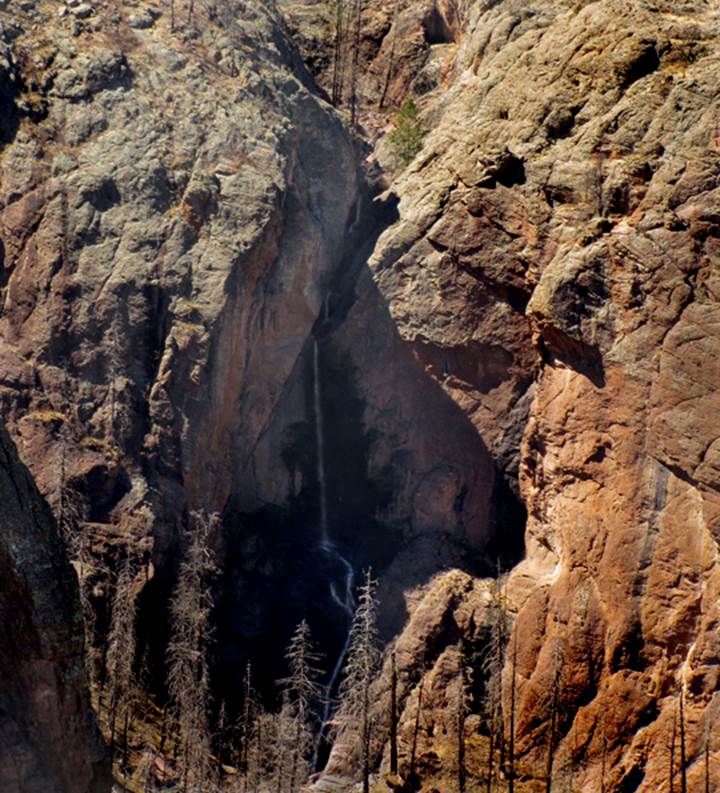 <![endif]>
East Curtis Creek flows thru a network of slot canyons, just above the falls
<![if !vml]>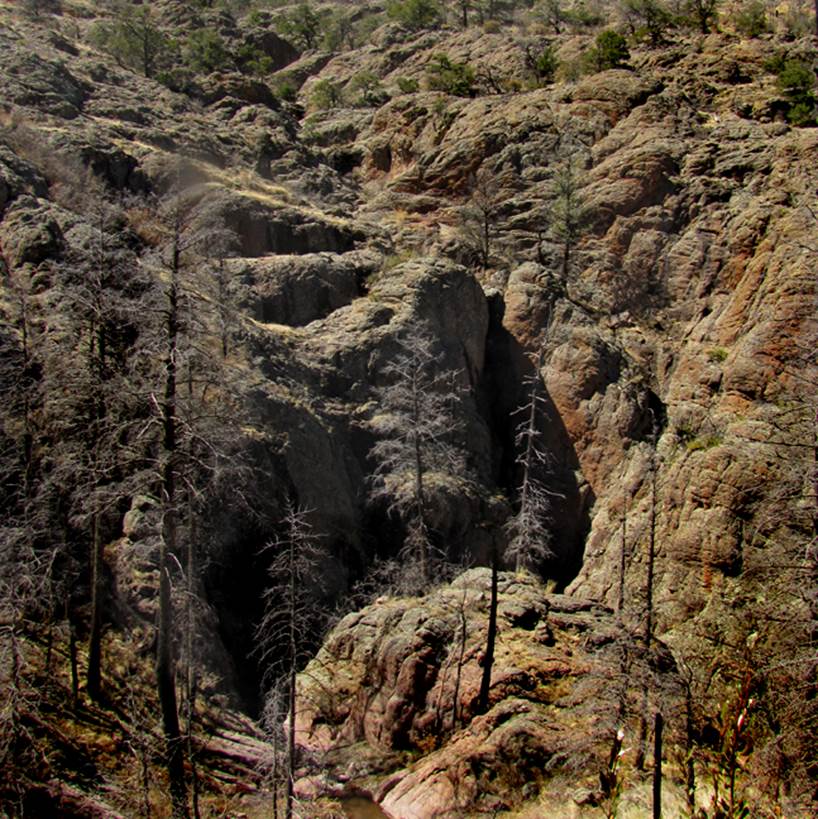 <![endif]>
Photo below shows a fine 20' waterfall down on lower East Curtis Creek.  See the topo below-
<![if !vml]>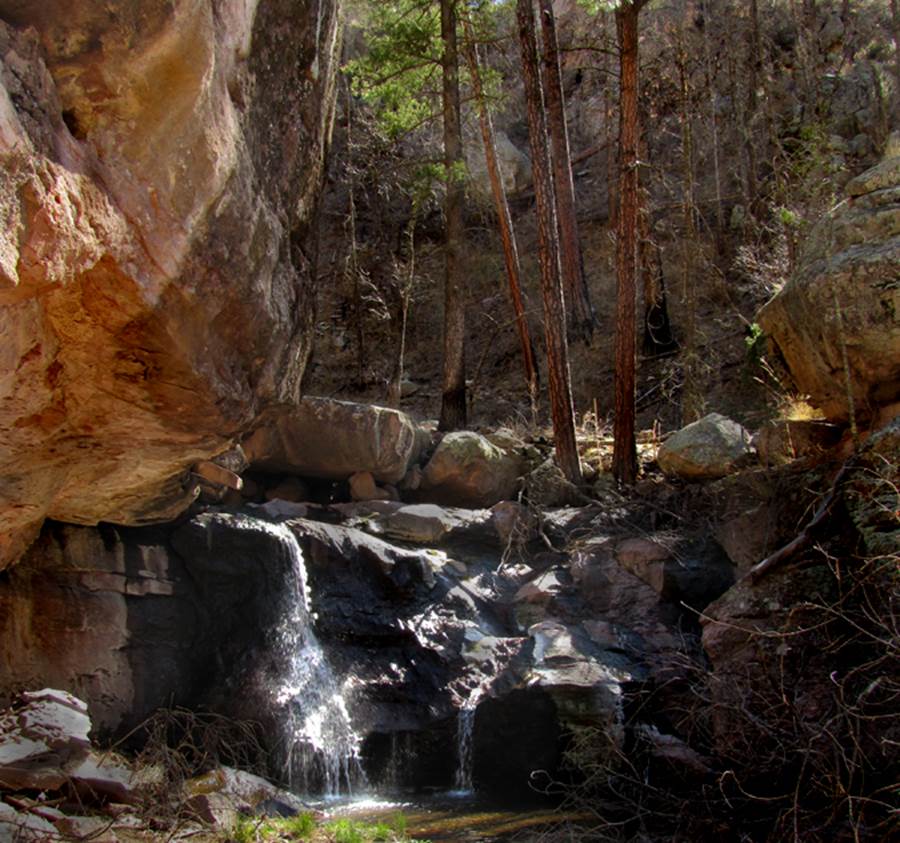 <![endif]>
beta facts:
name- East Curtis Falls
height- 200' and more...
elevation- 7500'
GPS coordinates- ±33°01.700'N 107°44.892'W
flow- does go dry during dry times so please only visit it during wet times
season- March & April or September & early October
accommodations- none
ownership- Gila National Forest
access- several different ways, so please read the essay below
nearest town- Kingston, NM
fun fact- this is the second most remote, difficult to visit waterfall in New Mexico
essay bro:
East Curtis Falls is the second most remote, difficult to visit waterfall in New Mexico.  March 15, 2016 Devon Fletcher and I day hiked in to it from Cave Creek Trailhead via Forest Trail 307 and west on 117.  Since Forest Trail 117 is totally obliterated by forest fires beyond Magner Park, we followed the route marked in yellow on the map below.  That day hike was almost 10 miles with 2400' vertical.  The Cave Creek Trailhead is at the end of Gila National Forest Road 157.  The last 4 miles of this road are 4WD only... and it means it…!!!
I suggest the Magner Park route for accessing both West and East Curtis Falls.... unless you wish to see all of the countless number of small but beautiful waterfalls in the Curtis Canyons below the big falls.  Then perhaps a loop hike would be in order.  But the soft sand is deep and hard to walk thru along Las Animas Creek... and the 1400' climb-out up Forest Trail 307 is a killer at the end of a long hard day.  Also, Trail 307 has been burned and then abandoned by the Forest Service.  It is in horrible disrepair and therefore is very easy to lose track of.  Getting lost is quite easy here.
As you can see by the photos above, East Curtis Falls is an amazingly beautiful place that I would love to return to.  Please right-click-save-as on our map below to save your own hard copy and take with you when you go.   But please remember the yellow lines on the map below are routes, NOT TRAILS.  On these routes, you will be bushwhacking…!!!
East and West Curtis Falls both appear in the lower left hand corner of the map below.
Enhanced USGS 7.5' topo map
<![if !vml]><![endif]>
Send questions and comments to doug.vivian@yahoo.com