Deer Creek Falls
<![if !vml]>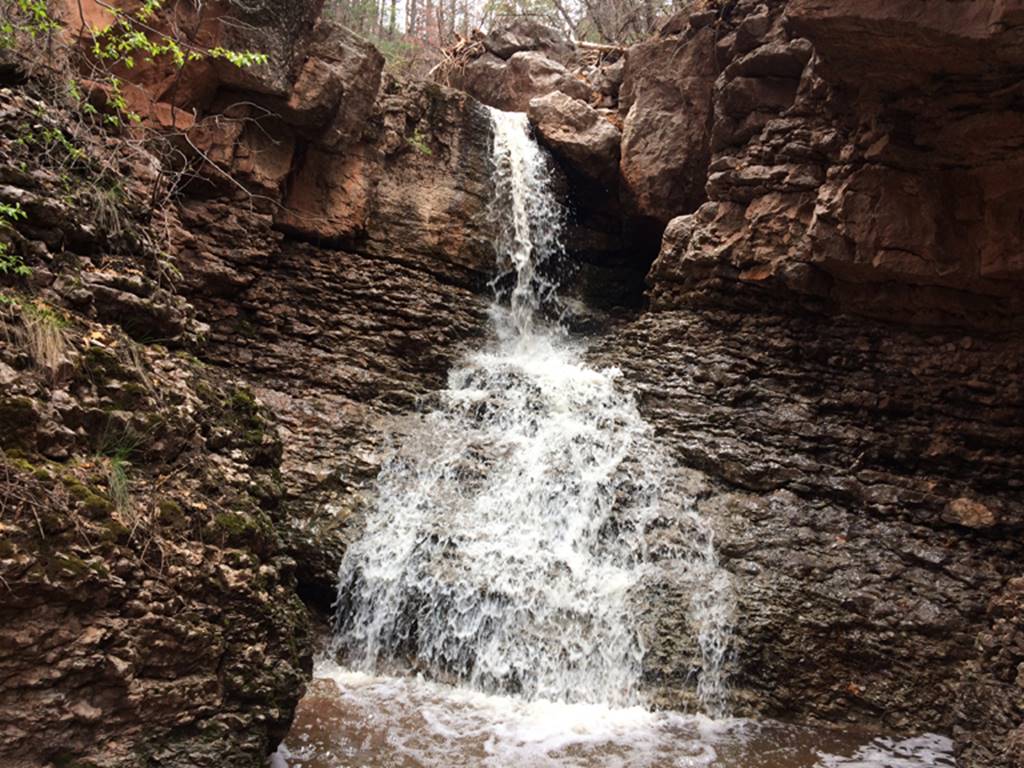 <![endif]>
Deer Creek Falls is roughly 17' high and was discovered by my friend Corey Norman.     Both photo credits: Corey Norman
Thanx for this find Corey.  This waterfall is awesome…!!!
<![if !vml]>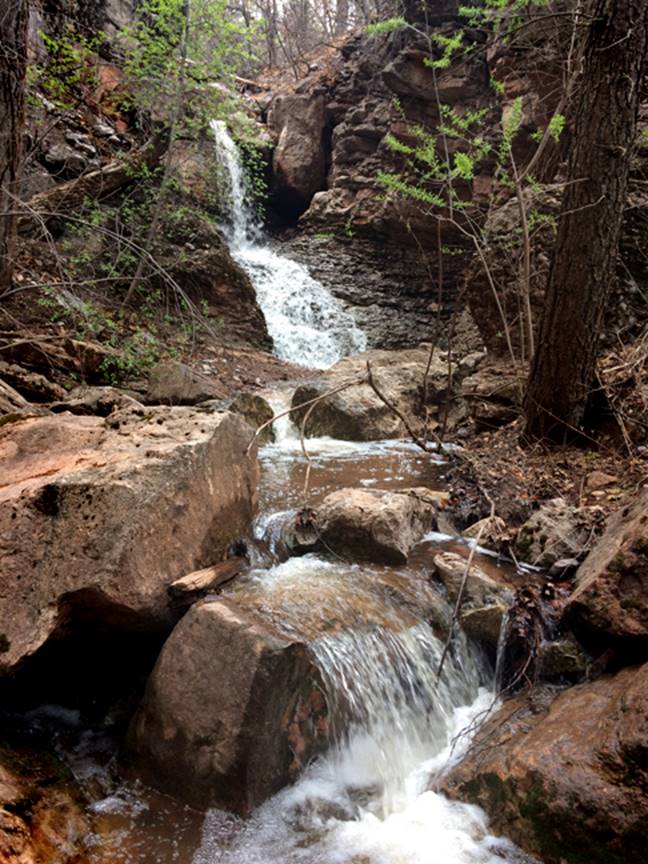 <![endif]>
beta facts:
name- Deer Creek Falls
height- 15 to 20 feet est.
elevation- +6800' aprox.
GPS coordinates- ±35°44.316'N 106°47.518'W
flow- possibly perennial
season- best during the Spring
accommodations- none
ownership- Santa Fe National Forest
access- Via Forest Roads 376 and 652 -see map below-
nearest town- Jemez Pueblo is about 12 miles south of here
fun fact- This is a fine waterfall...  But we believe there will be a better "Upper" Deer Creek Falls 2.5 miles upstream -see map below
essay bro
Deer Creek runs dry in the summers.  Spring is the season to visit Deer Creek.
We are very anxious to visit the big exciting canyon 2.5 miles farther upstream and we feel confident that there will be higher waterfall/waterfalls in the Upper Deer Creek Canyon.  It appears on Google Satellite image, that this Upper Deer Creek Canyon may even host some technical canyoneering.
-see map below-
Right-click-save-as on our map below, to print your own "hand-held" copy for your hike
 Enhanced USGS topo map
Note the canyons that are marked in red, likely host technical canyoneering -requiring ropes, helmets and technical canyoneering gear...
-THIS IS UNKNOWN-
<![if !vml]>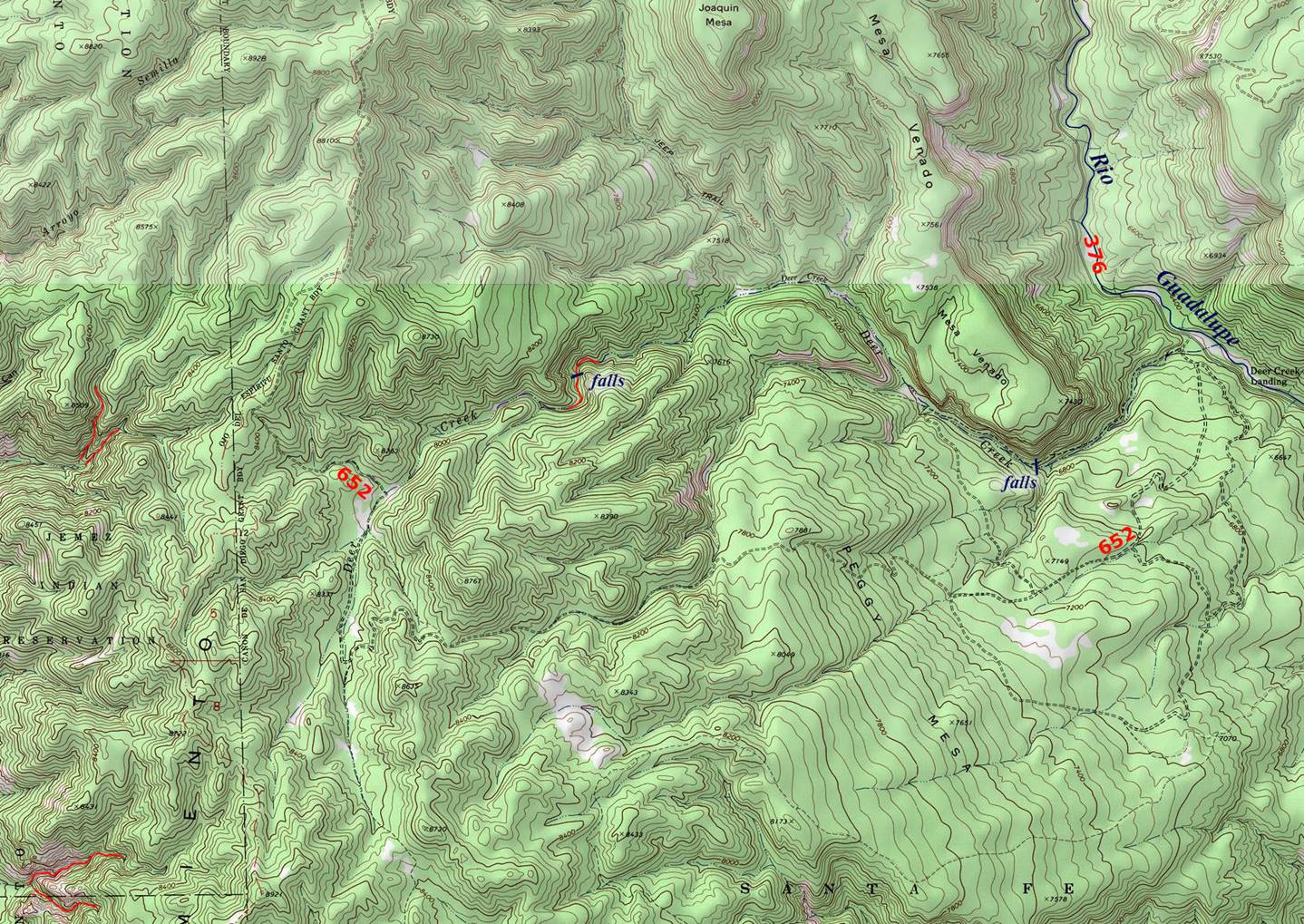 <![endif]>
_____ONE MILE______
Send questions and comments to dscott@themarblesculptor.com